Top 9 Sightseeing Spots and Lodgings near Hitachi Seaside Park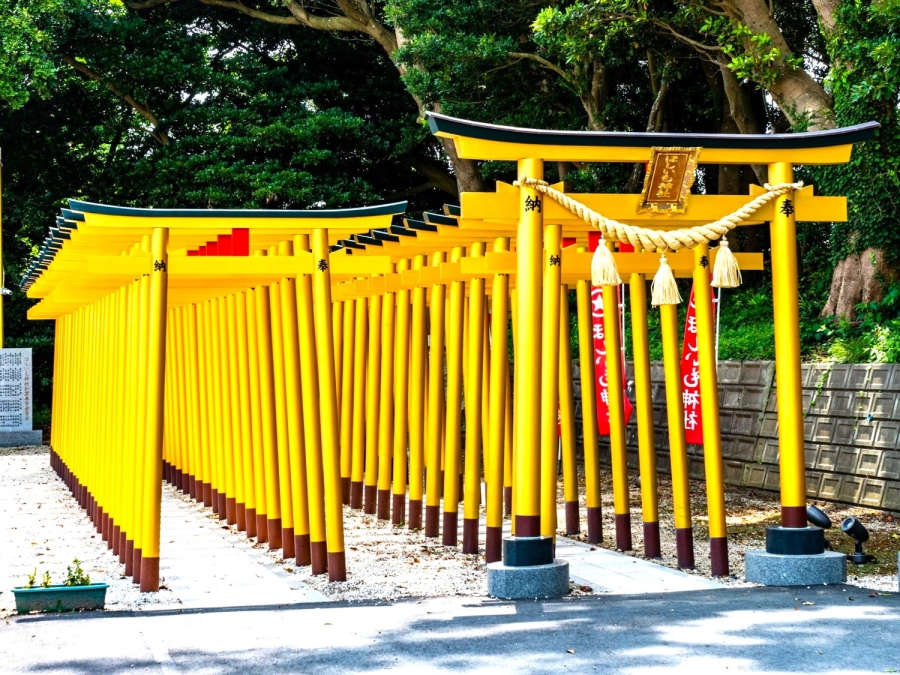 Hitachi Seaside Park is a prominent sightseeing spot in Japan, famous for its attractive scenery featuring nemophila flowers and kochia bushes. The area has many hotels, glamping facilities, photogenic shrines, and shopping malls. This article features nine recommended spots that should not be missed!


Sightseeing Spots Near Hitachi Seaside Park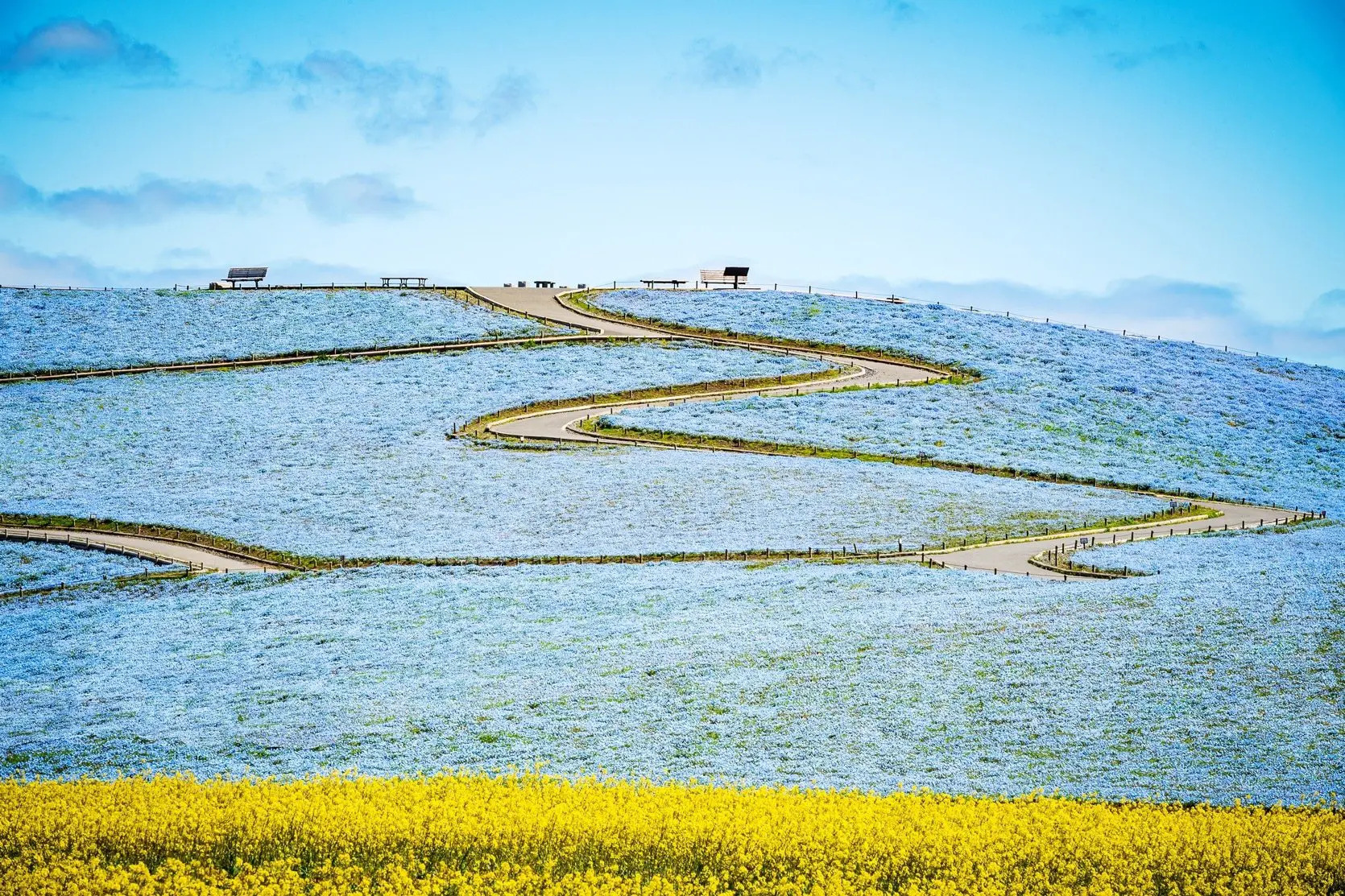 Hitachi Seaside Park, located in Ibaraki Prefecture, is famous worldwide for its scenery of nemophila blooms in spring and kochia bushes in summer and autumn.
There are many spots nearby to enjoy sightseeing or shopping, along with lodgings, so visitors should consider spending the night there.
This article highlights nine sightseeing spots and nearby accommodation facilities, all within a 20-minute drive from the park. Consider staying a night or two to enjoy the area's attractions.
For additional details, please check the IBARAKI GUIDE.
1. Kurosawa Shoyuten: Enjoy the Facility Tour and Cafe (8-Minute Drive from the Park)
Kurosawa Shoyuten was founded in 1905. The company employs a traditional method of soy sauce production by utilizing locally cultivated yeast and lactic acid bacteria. Under the staff's expertise and experience, the traditional process also involves using wooden barrels that have been passed down from generation to generation.
Visitors can tour the warehouse by advance reservation and see the behind-the-scenes production of soy sauce and the wooden barrels used for over 100 years in the fermentation process.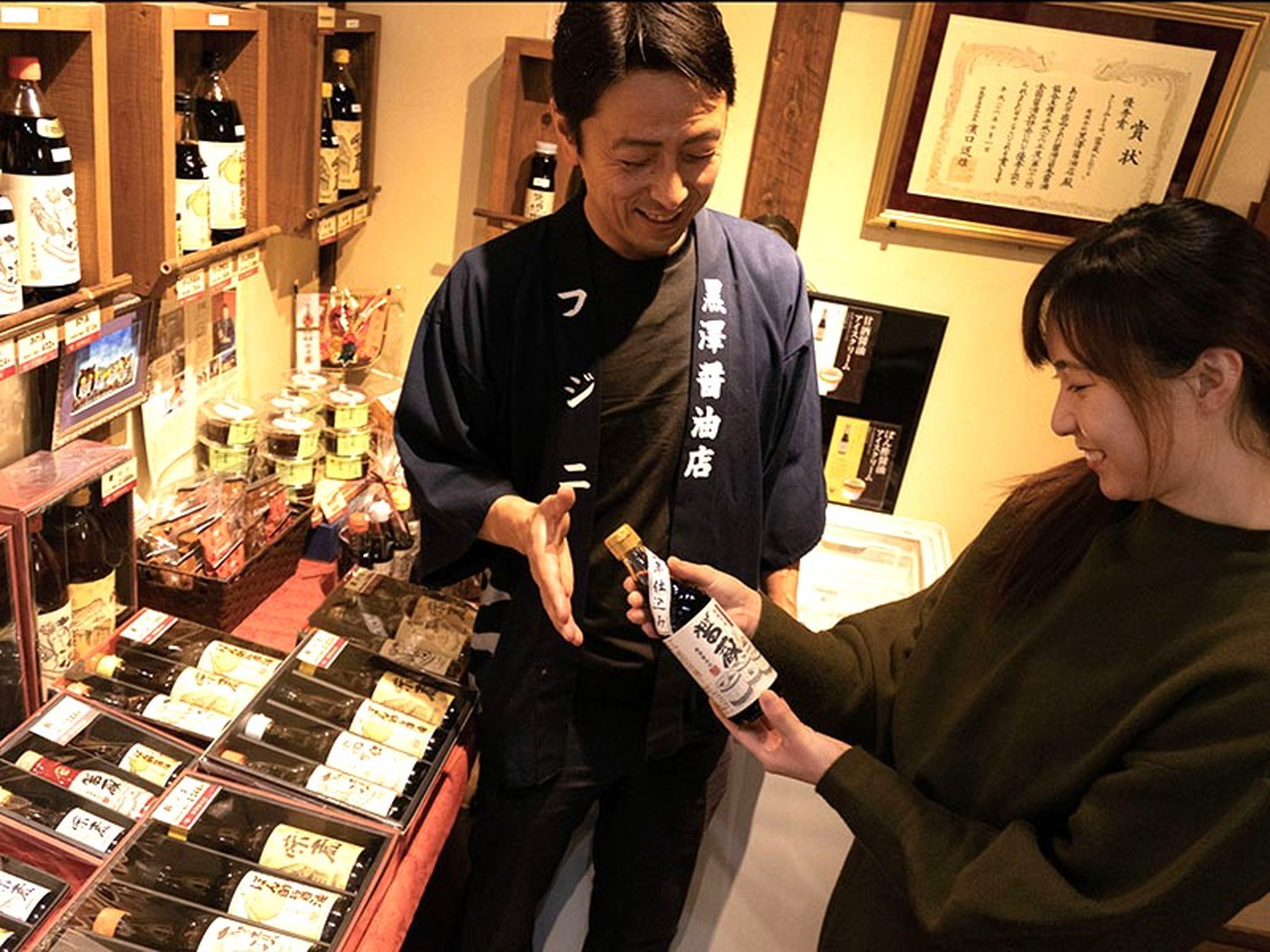 Picture courtesy of Kurosawa Shoyuten
Kurosawa Shoyuten produces various types of soy sauce and other fermented products.
They make koikuchi (dark) soy sauce and saishikomi (doubled-brewed) soy sauce, fermented with soy sauce instead of a saline solution. The company also makes mentsuyu (sauce for soba and udon noodles); otsukemono no moto, a pickle seasoning; ponzu sauce; tare sauce for grilled meat; miso; amazake (a non-alcoholic drink made from rice); and many other items. These products can be purchased at the shop in the warehouse on the premises.
Kura Café Niemon, located next to the shop, serves delicious soy sauce soft serve ice cream topped with amazake; soy-sauce-flavored pudding and ice cream; and chiffon cake made with soy sauce malt. The lunch set, consisting of fermented products, is also popular. Please note that a reservation is required for lunch.
Soy sauce in small bottles and confections bought here will make wonderful souvenirs.
2. Hoshiimo Shrine: See Unique Golden Torii Gates (10-Minute Drive from the Park)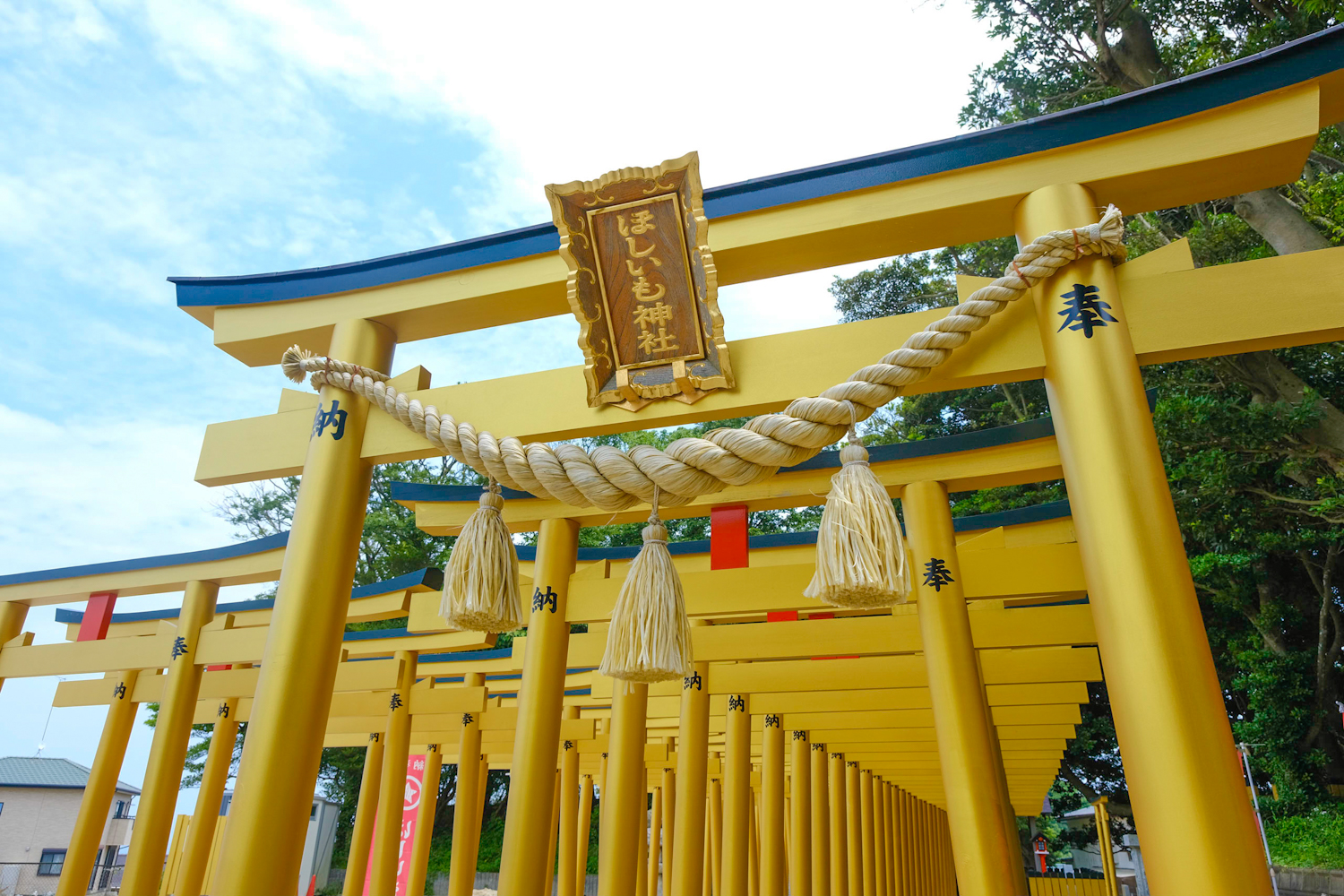 Hoshiimo Shrine, newly built in 2019, stands on the grounds of Horide Shrine, which was founded in the 17th century. The former is famous for its golden torii (shrine gates) designed by Taku Sato, a renowned graphic designer.
The name of the shrine comes from hoshi-imo, dried sweet potatoes, which are a popular product in Ibaraki. Since it sounds like "hoshii mono", which means "things that I want" in Japanese, the shrine became famous for visitors praying to fulfill their wishes.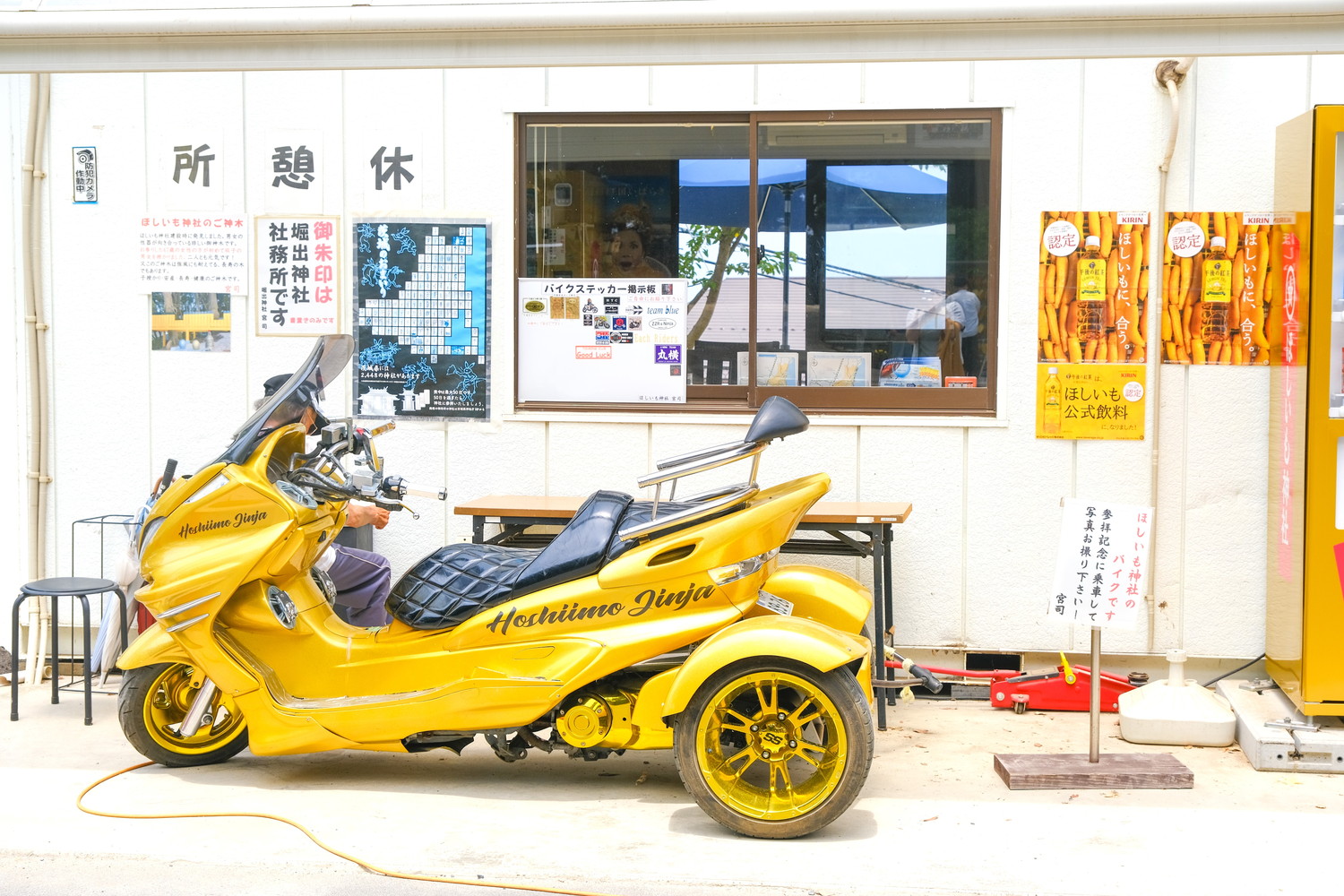 Besides the golden gates, the shrine offers a view of the ocean. There are also a golden "hoshiimo bike", a pair of trees said to symbolize a male and female couple, and other spots to enjoy on the grounds.
As a memento of your visit, why not take lots of photos of the Hoshiimo Shrine, filled with the color of gold?
3. Ajigaura Onsen Nozomi: A Seaside Hot Spring Resort (10-Minute Drive from the Park)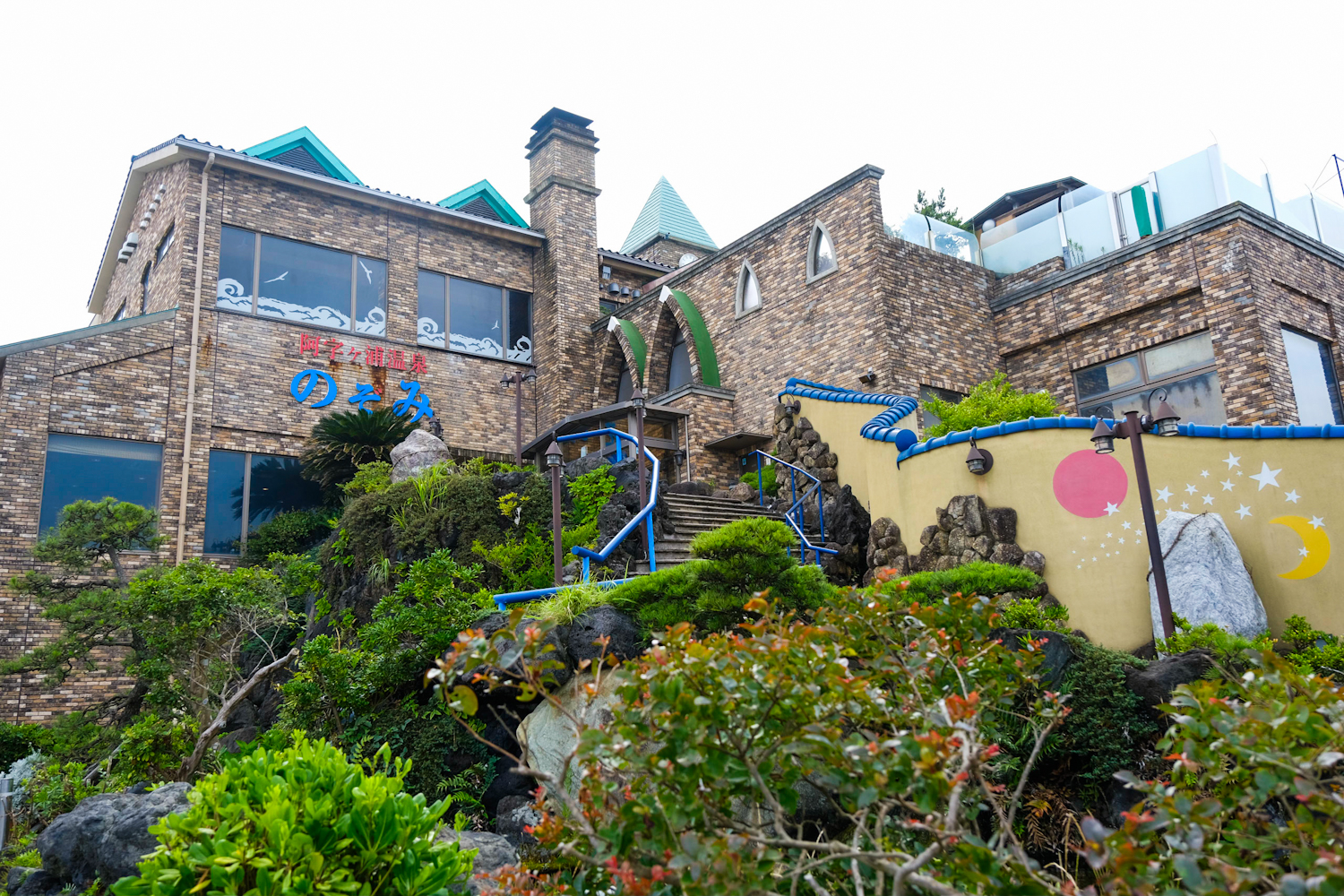 Ajigaura Onsen Nozomi is a hot spring facility fronting Ajigaura Beach.
The water dug from 1,504 meters below the ground contains 26 times more minerals than a typical hot spring. It has the effect of quickly warming the body, making Nozomi an ideal detoxification facility.
You will sweat profusely, so be sure to keep yourself hydrated.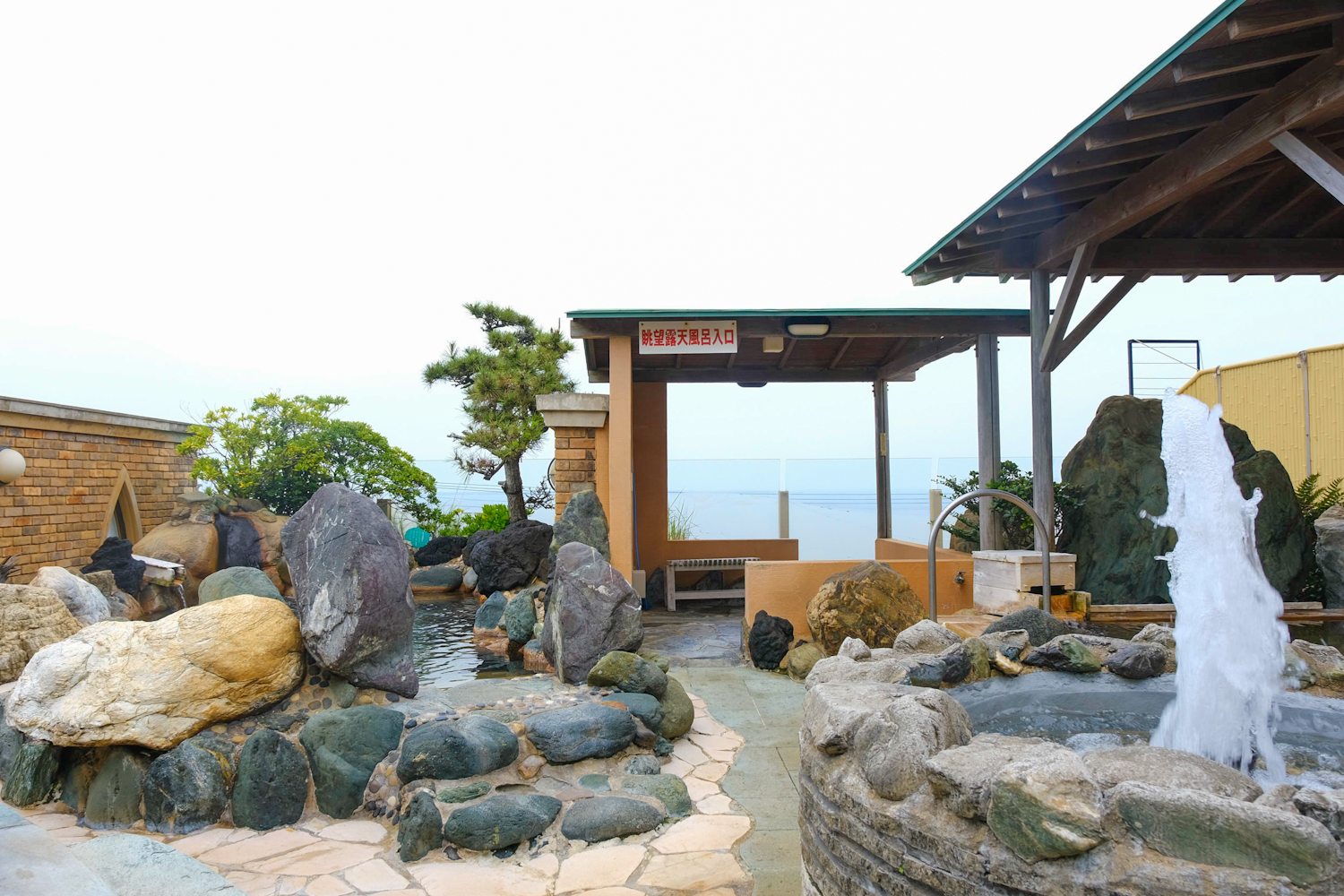 There are seven baths in this hot spring, such as Tenbo Iwaburo, with a view of the Pacific Ocean and the sky, or Kurama Tengu, located inside an artificial cave. They offer an entertaining glimpse into Japanese bathing culture.
The accommodation also features private rooms with baths, suitable for families or couples. Ajigaura Onsen Nozomi will be an enjoyable experience for relaxing after a day of sightseeing or swimming at Ajigaura Beach.
E-Tickets can be purchased on this page.
4. Sakatsura Isosaki Shrine: Hidden Gem with a Charming Approach (10-Minute Drive from the Park)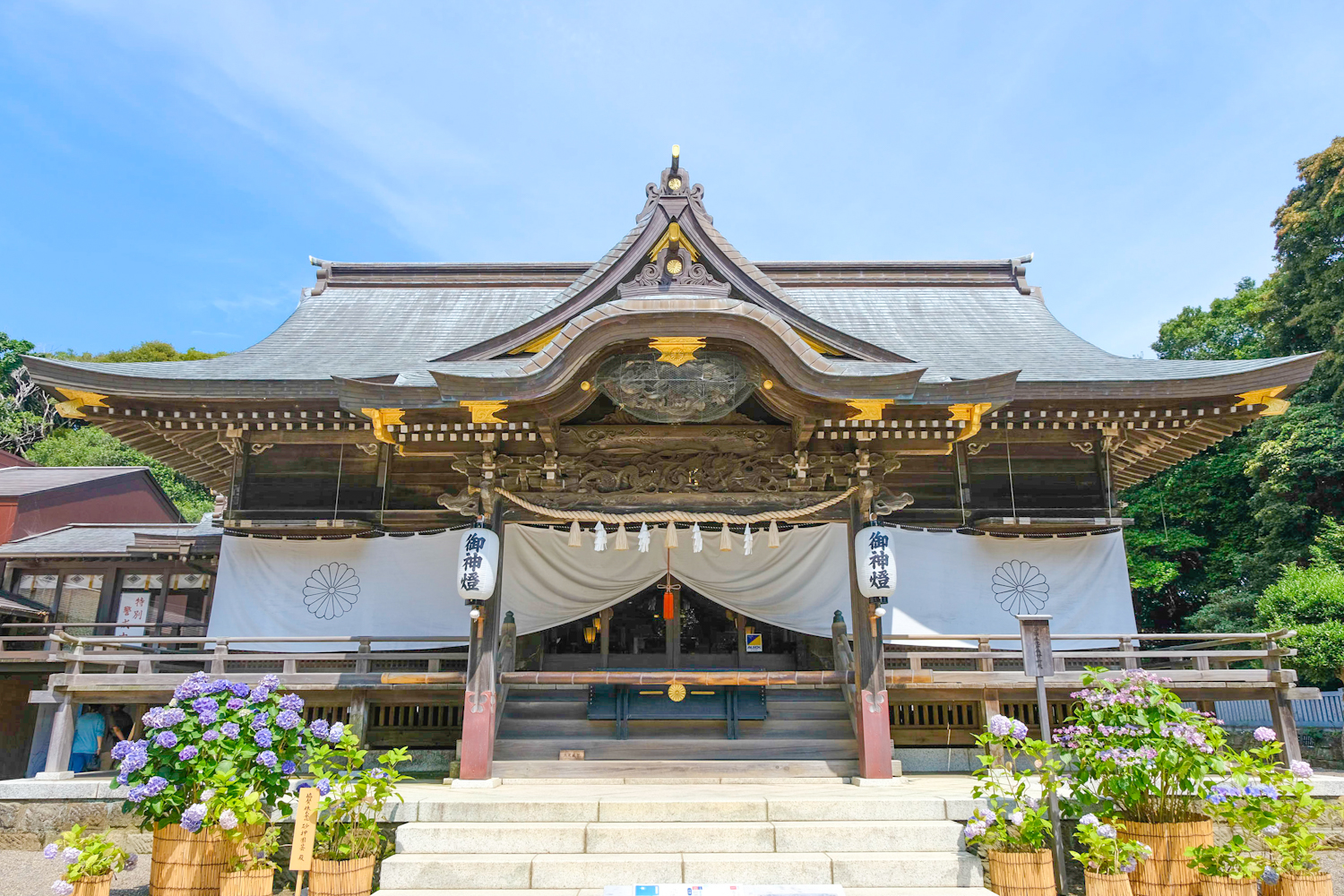 This is a brother shrine of Oarai Isosaki Jinja, known for its spectacular torii on a rock jutting into the ocean. Sakatsura Isosaki Shrine was founded in 856, about the same time as its sibling shrine. It is believed to heal diseases and increase longevity.
The highlight is the grove, flanking the approach for 300 meters on both sides. The trees are designated as a natural monument by Ibaraki Prefecture.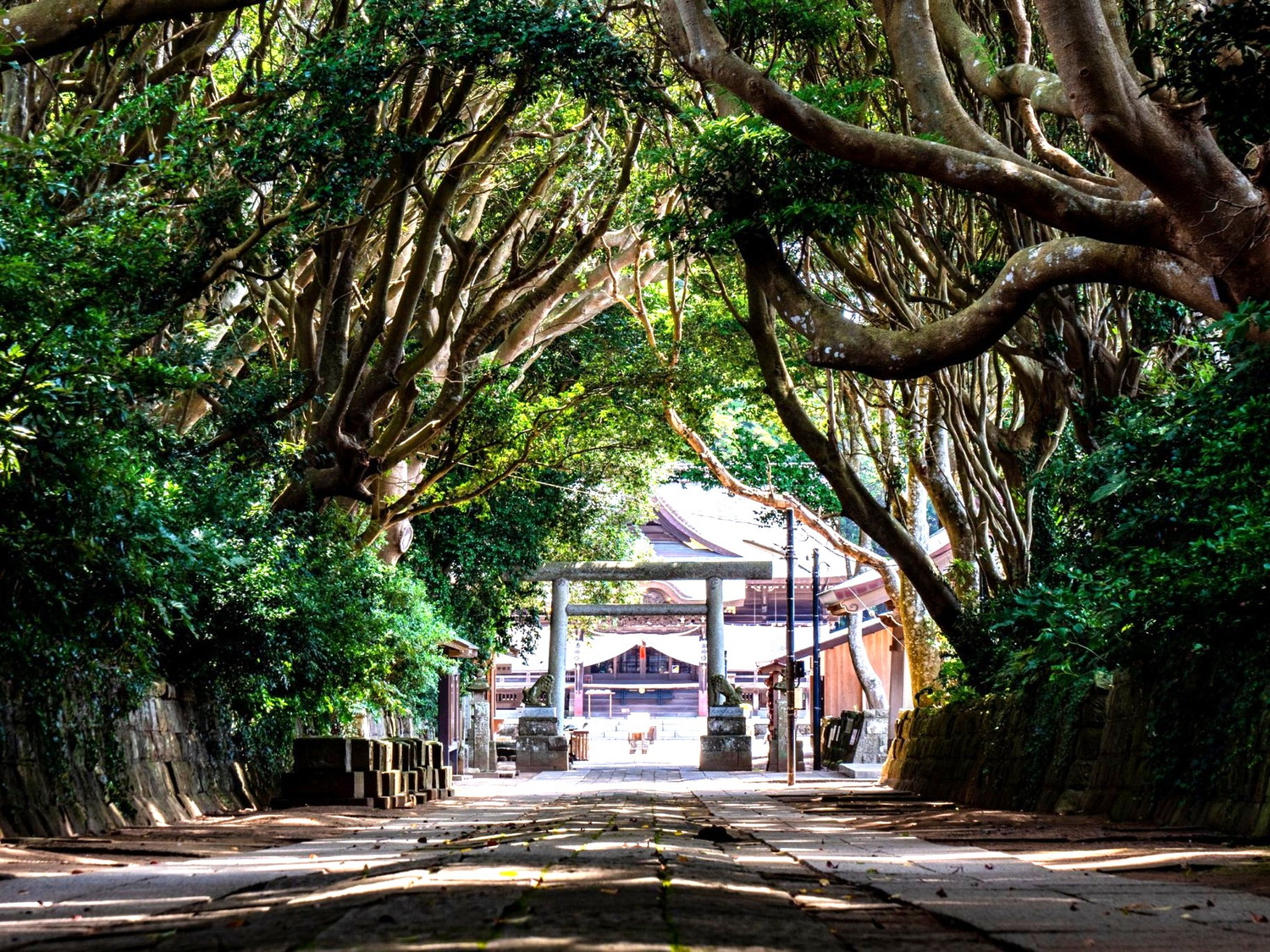 Tabunoki (bay) trees growing here are said to be over 300 years old. From winter to spring, visitors will also be greeted by red camellia flowers.
The tunnel created by the grove has a mystic, otherworldly atmosphere. The ocean is also visible from the torii gate standing on one side of the approach. In June, visitors can also observe the hydrangea blossoms.
Sakatsura Isosaki Shrine is a spot for those interested in enjoying the classic beauty of nature in Japan.
5. Ajigaura Beach: A Summer Leisure Spot (8-Minute Drive from the Park)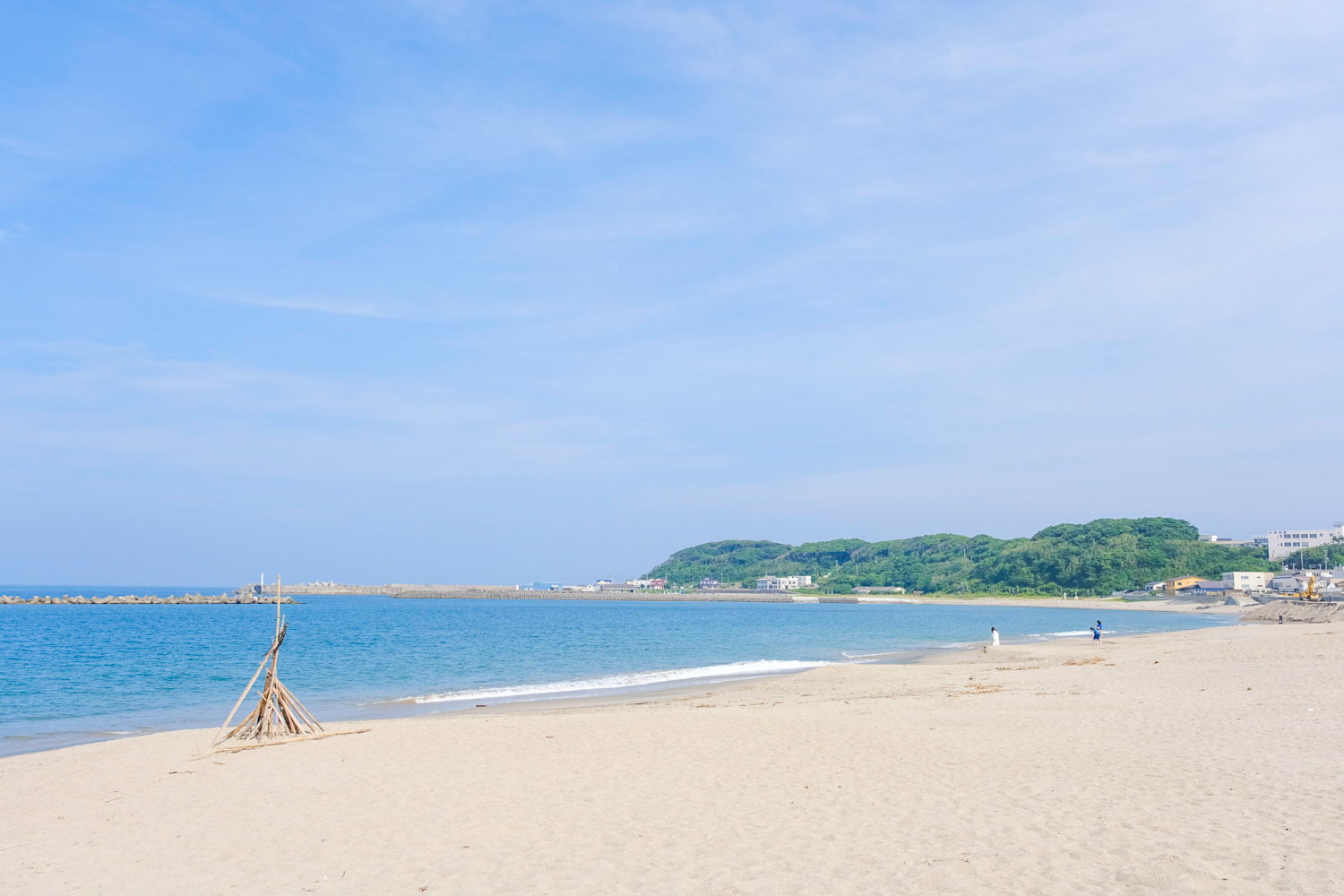 Ajigaura Beach, spanning 1.2 kilometers, is a prominent spot to swim in the prefecture. It was called the Oriental Naples since the scenery resembles the Italian city.
After admiring the greenery at Hitachi Seaside Park, this is the perfect place to relish a spacious atmosphere. Cafes and other beach facilities are open in the summer.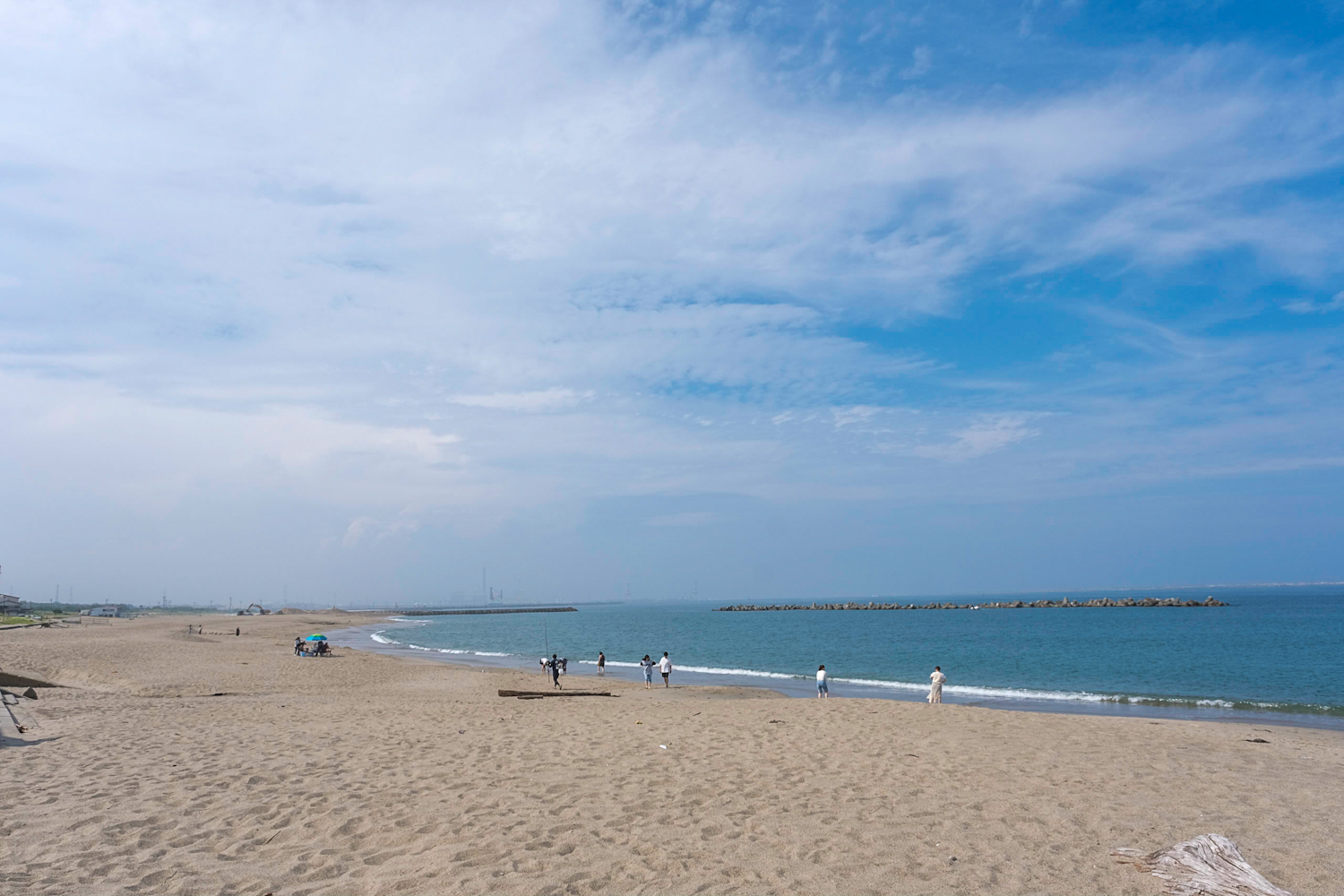 The beach is within 3-5 minutes on foot from Hoshiimo Shrine and Ajigaura Onsen Nozomi, mentioned above. Visitors should consider stopping by these destinations as well.
Coco Hawaii, a nearby glamping facility furnished with a pool, is a perfect option for those planning to spend the night.
6. Fashion Cruise Newport Hitachinaka: Shop into the Evening (2-Minute Drive from the Park)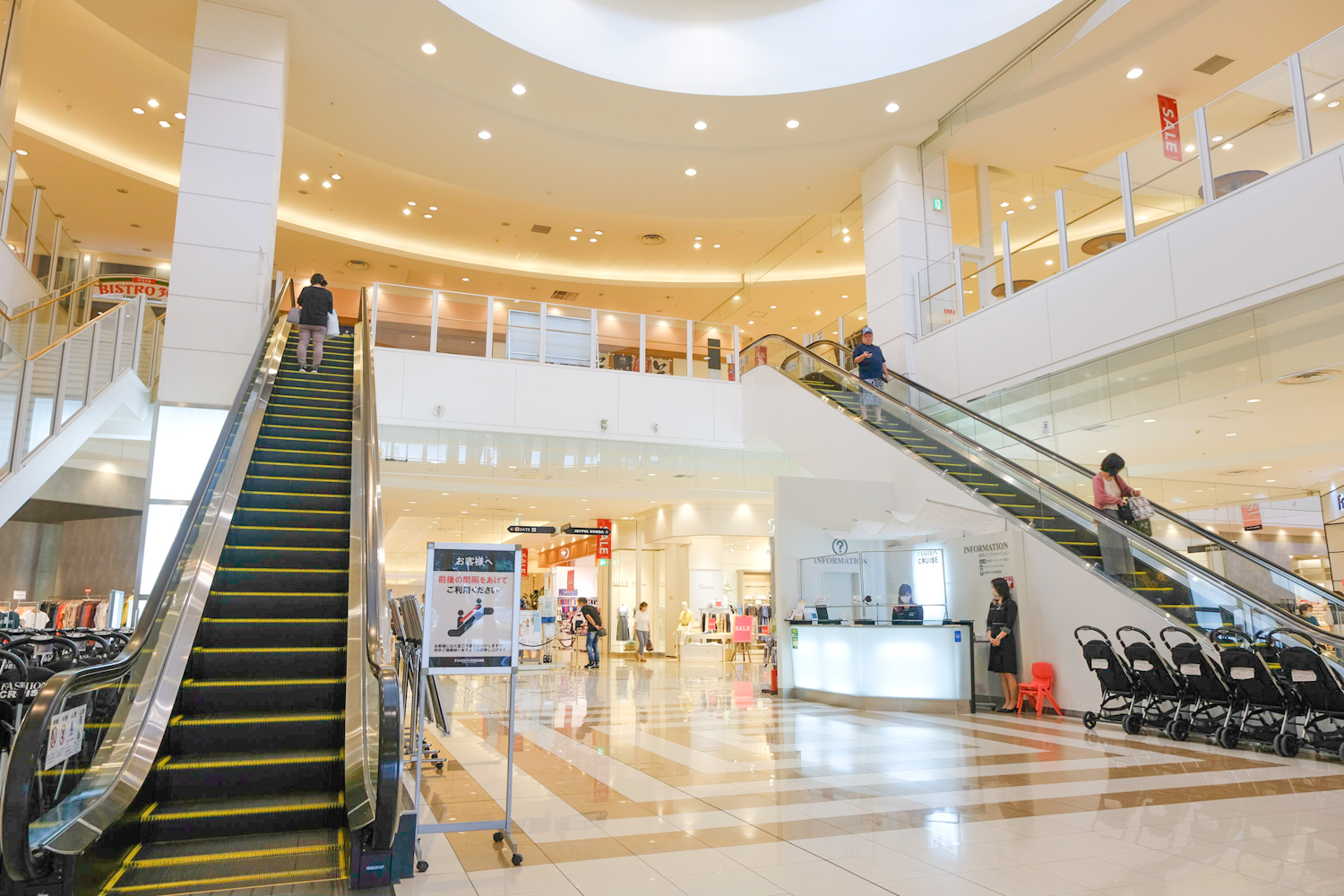 This shopping mall, which houses about 100 shops, is located just in front of the West Entrance of Hitachi Seaside Park.
It is a convenient place to enjoy shopping after sightseeing. While the shopping area closes at 20:00, the food court closes at 21:00.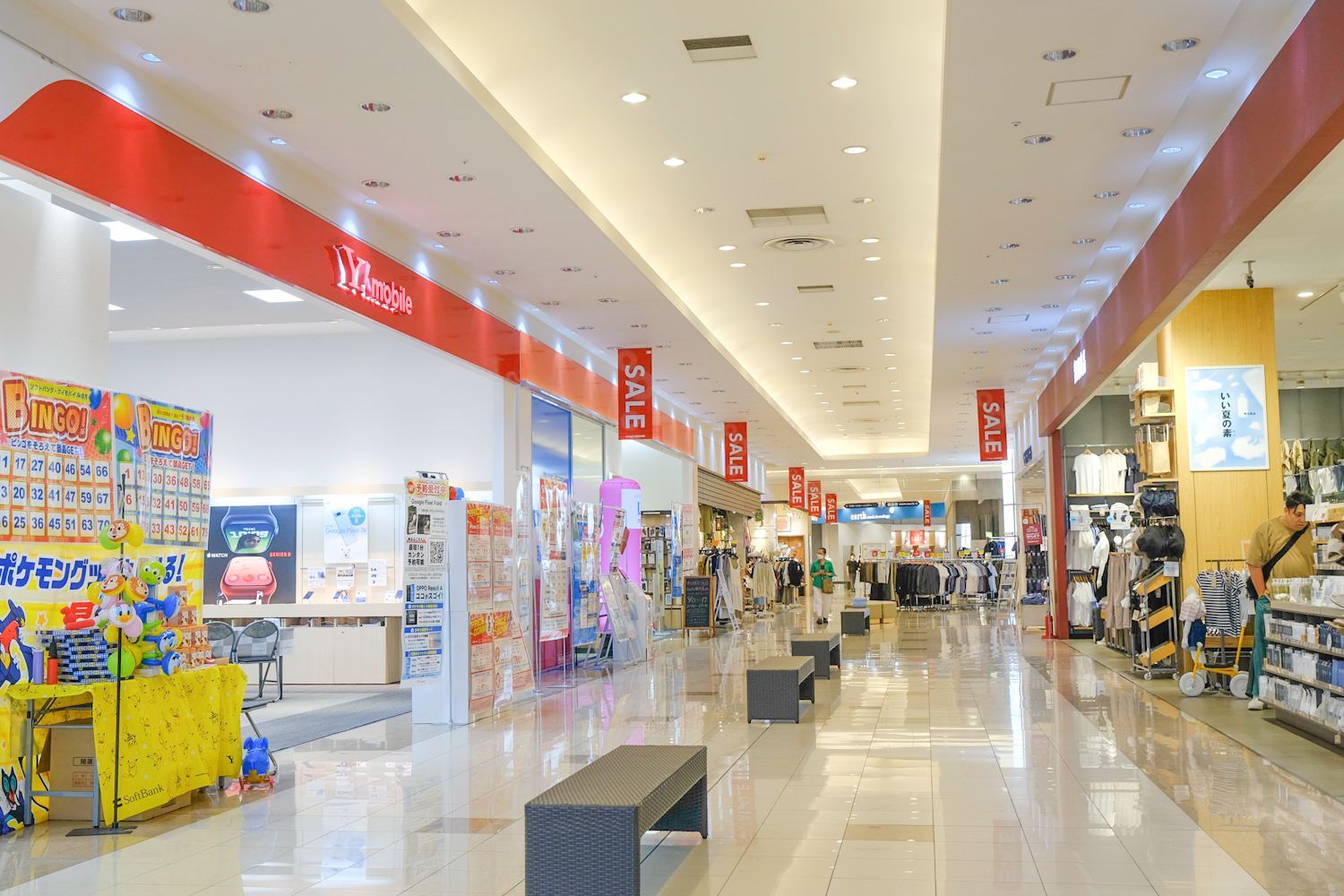 There are stores well-known overseas, such as a 100-yen shop, popular for souvenirs; Muji for clothing, general merchandise, and food; Uniqlo, a clothing brand; as well as shops popular in Japan, like Village Vanguard, a quirky bookstore carrying unique and unusual items; or ABC-Mart, a shoe store; along with local shops. Here visitors can enjoy shopping at reasonable prices.
The mall also has a food court, a conveyer-belt sushi restaurant, a tonkatsu (deep-fried pork cutlet) restaurant, and other eateries for casual dining.*
*Please note that shops are subject to change.
7. Hamada-kan: An Inn with Ocean Views (8-Minute Drive from the Park)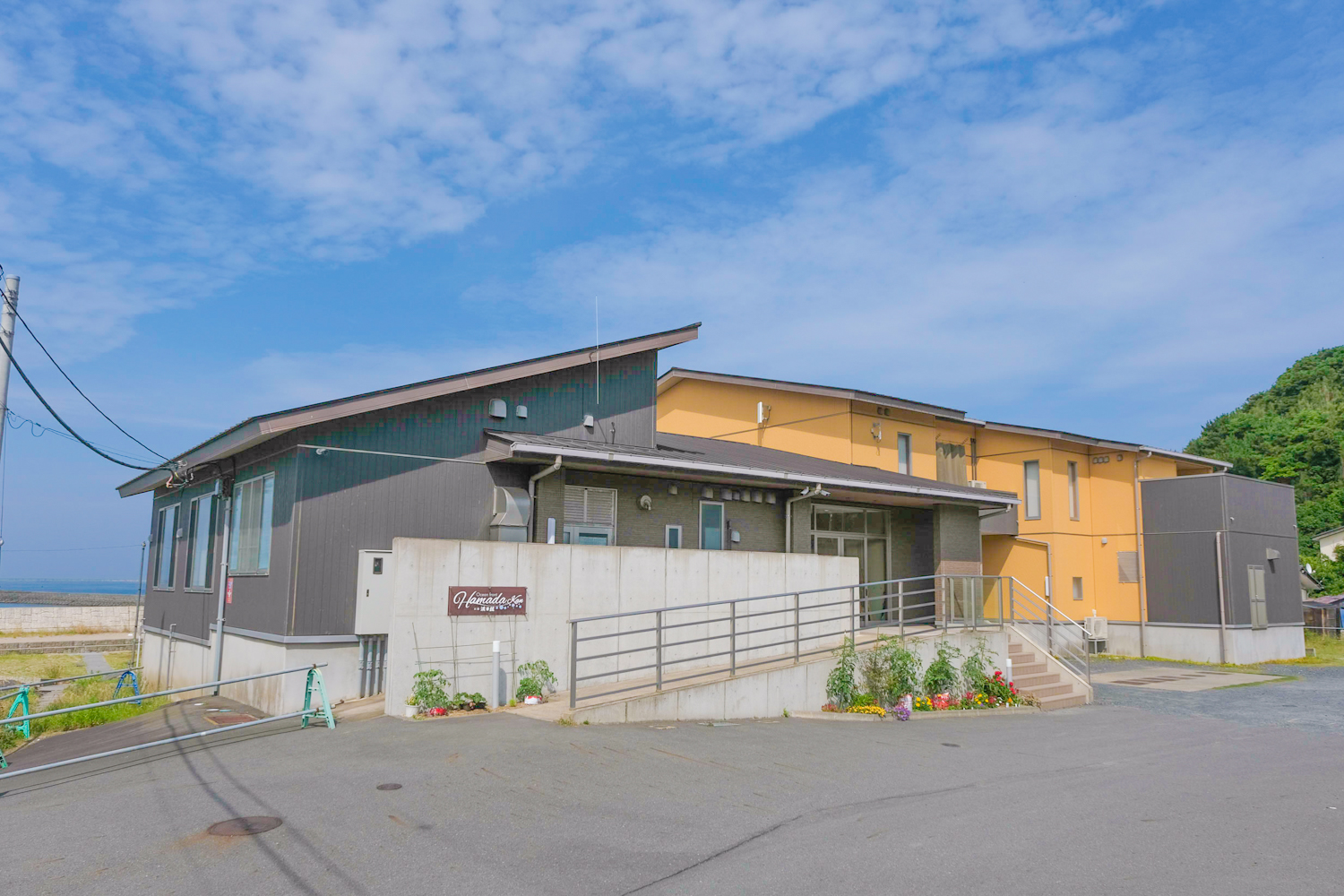 Hamada-kan is a Japanese-style inn fronting Ajigaura Beach, established in 1925.
The inn was devastated by the earthquake in 2011 and underwent major renovations in 2014. Today it is a cozy inn with a private at-home atmosphere where guests can enjoy the ocean view.
There are seven guestrooms: five mixed Japanese/Western-style rooms and two Japanese-style rooms.
Each room has its own concept. For example, "Oto" (sound) has a private bath with an ocean view; "Sora" (sky) has a balcony offering an expansive view of the sky and ocean; "Tsuki" (moon) is a Japanese/Western-style room with a beach view.
With rooms offering different atmospheres and views, some guests visit here multiple times to choose a room that fits their mood.*
The inn prepares meals using local vegetables, meat, and seafood. The hotel owner goes to the fishing port to bid for fresh fish and serves it to guests. A soup made with sand crab (Ovalipes punctatus) is a popular menu item.
Coffee, served with latte art after breakfast, is another highlight at this inn.
*Please note that the ocean is not visible from some rooms.
8. Coton Hitachinaka Glamp Villa: For Glamping Enthusiasts (5-Minute Drive from the Park)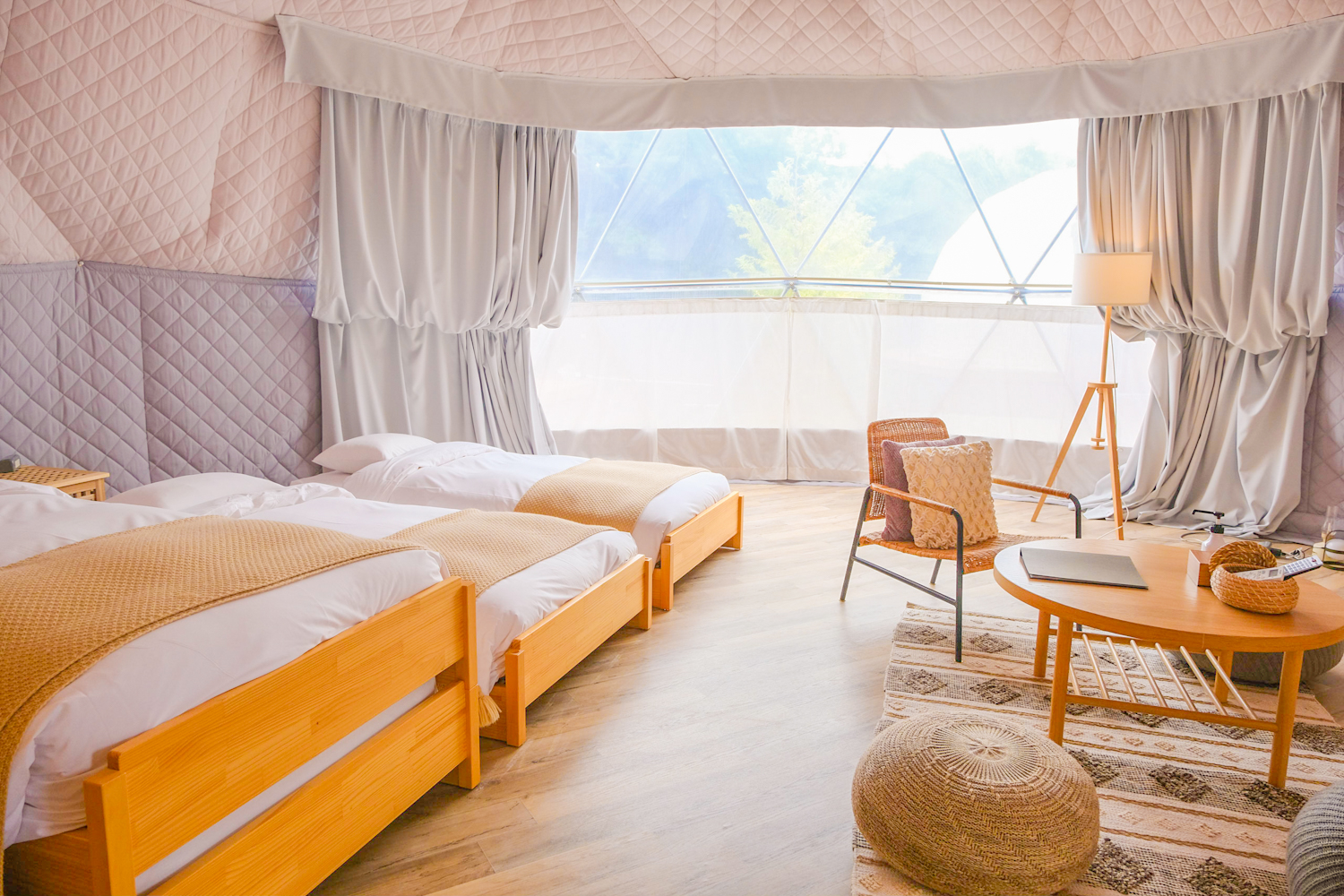 This facility opened in 2021 and is one of the largest glamping sites in the Kanto Region.
It is a two-minute drive from Fashion Cruise Newport Hitachinaka and a six-minute drive from Hitachi Seaside Park.
There are 18 tents on the grounds.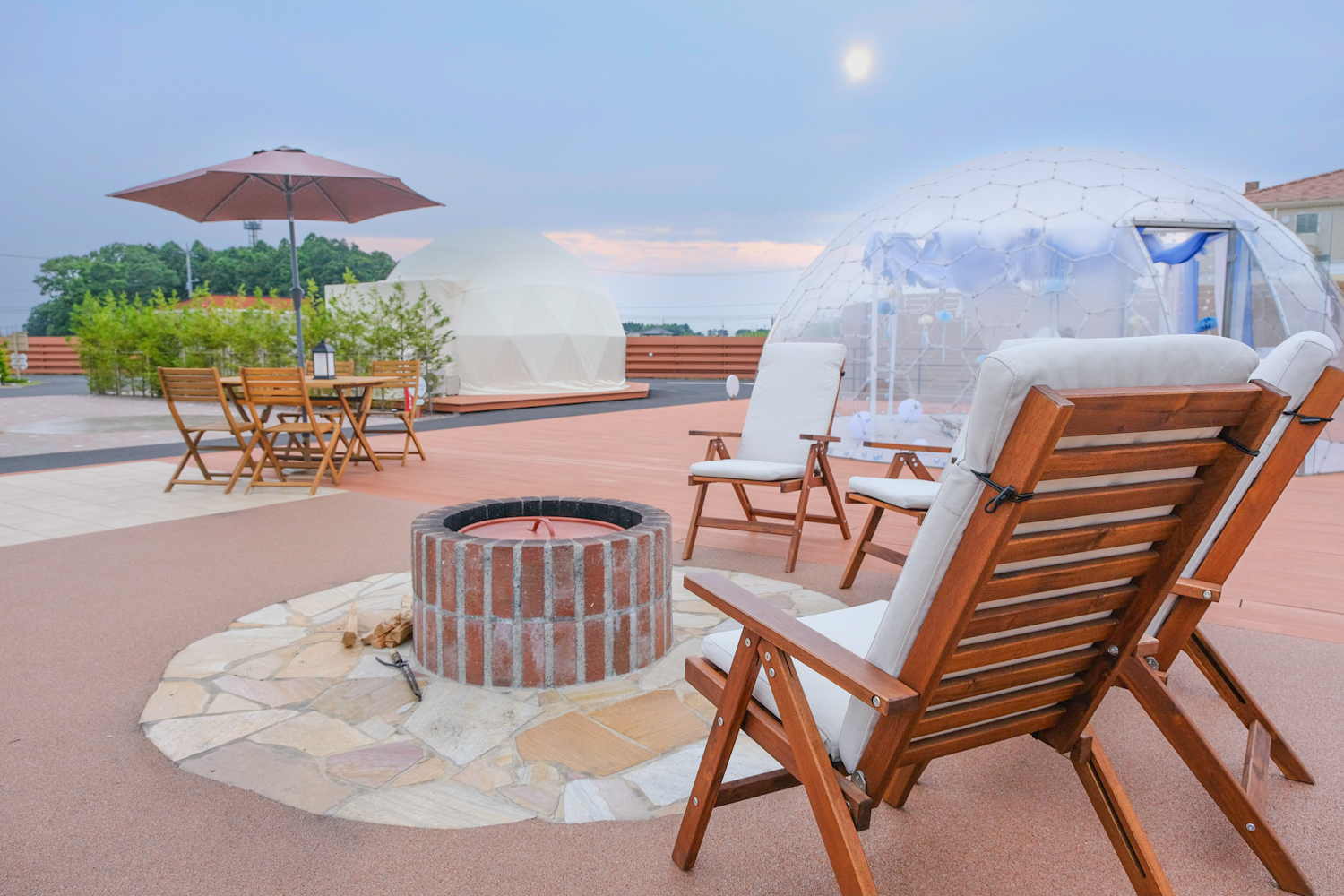 Three room types are available: single-dome, twin-dome with two single-domes, and a spacious cocoon tent.
All tents are furnished with a private toilet and shower. Guests can spend the night comfortably with the soothingly toned furniture selected by an interior coordinator.
There is also a wedding hall on the grounds. A French chef and a former executive chef of a popular ethnic cafe are in charge of the barbeque menu.
Coton Hitachinaka Glamp Villa serves Japanese and Western-style breakfasts. They also have a children's menu, making it suitable for families.
9. Hotel Crystal Palace: Perfect to Stay for Traveling Around (15-Minute Drive from the Park)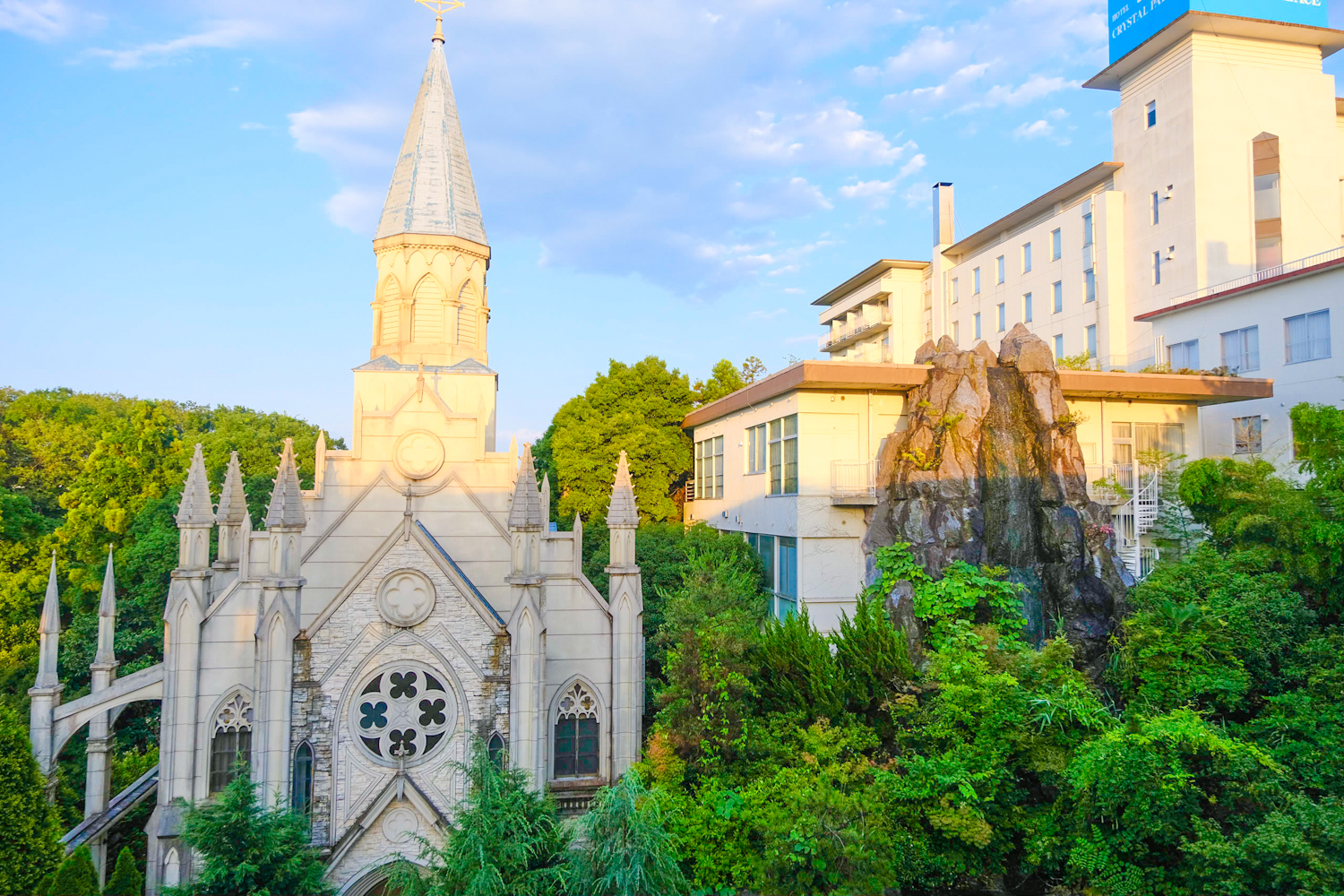 This hotel is in a convenient location to get to Hitachi Seaside Park, Nakaminato Fish Market, and Aqua World Oarai Aquarium.
A wedding chapel, a waterfall, and an English garden are on the grounds.
A spacious lobby and lounge, along with banquet halls of various sizes fit for all kinds of parties, are located in the hotel. The parking lot holds 500 cars and eight large buses. There is a large public mineral bath as well.
Picture courtesy of Hotel Crystal Palace
The hotel offers single, semi-double, double, twin, semi-suite, and suite types. They also have Japanese-style rooms, where guests can relax with their shoes off, and rooms with beds on top of tatami mats.
The restaurant, with a view of the chapel, serves an original-style curry and breakfast using locally sourced vegetables. At Maimon, an elegant Japanese-style restaurant with private rooms, guests can enjoy Hitachi beef and seafood in a teppanyaki grill style.
Discover Other Attractive Sightseeing Spots!
There are many more spots to visit if you travel out further.
Located just a 30-minute drive away, Oarai Town boasts an array of captivating attractions. Immerse yourself in the ambiance of Oarai Isosaki Shrine, bask in the sun and sea at Oarai Sun Beach, and enjoy Oarai Seafood Market.
Mito City, which is close to Oarai Town, is home to Kairakuen Garden—one of the three great gardens in Japan—and Kodokan, where visitors can experience samurai culture.
Within a 40-minute drive is Kasama City, famous for Kasamayaki, a traditional local pottery. Here visitors can enjoy various spots related to ceramics.
Choose a lodging near Hitachi Seaside Park to immerse yourself in the attractions of Ibaraki Prefecture.
Check out the links below if you're interested in topics related to this article.