Discount Services at Ibaraki Airport: A Great Start to Your Japan Travels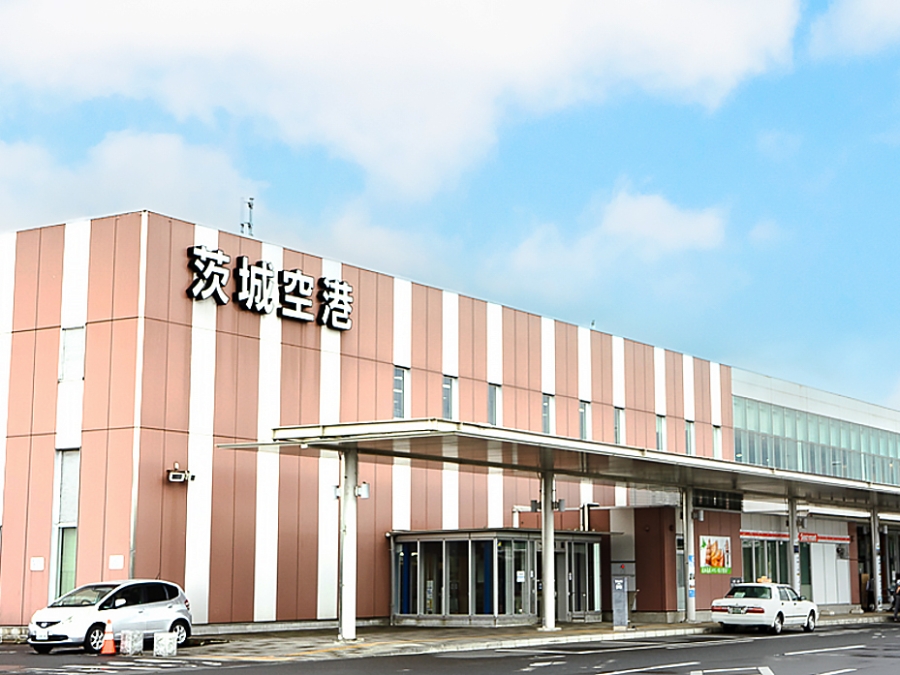 Ibaraki is home to famous sightseeing spots such as Kairakuen Garden, one of Japan's three major gardens, Hitachi Seaside Park, and Oarai Isosaki Shrine, which is renowned for its torii gates situated on rocky outcrops along the coast. Ibaraki Airport serves as one of the gateways to the prefecture. It may be a small local airport, but it services both international and domestic flights. It acts as a hub with great access not only to the prefecture and Tokyo but also to the northern Kanto and southern Tohoku regions. When traveling in Japan, it is a convenient location to start your journey or use as a transit stop. The airport offers many discount services, including rental cars, buses, and more. In this article, we'll introduce what routes are in service at Ibaraki Airport, destinations you can reach by car or bus, discount campaigns, and what stores and restaurants are at the airport.
Benefits of Traveling from Ibaraki Airport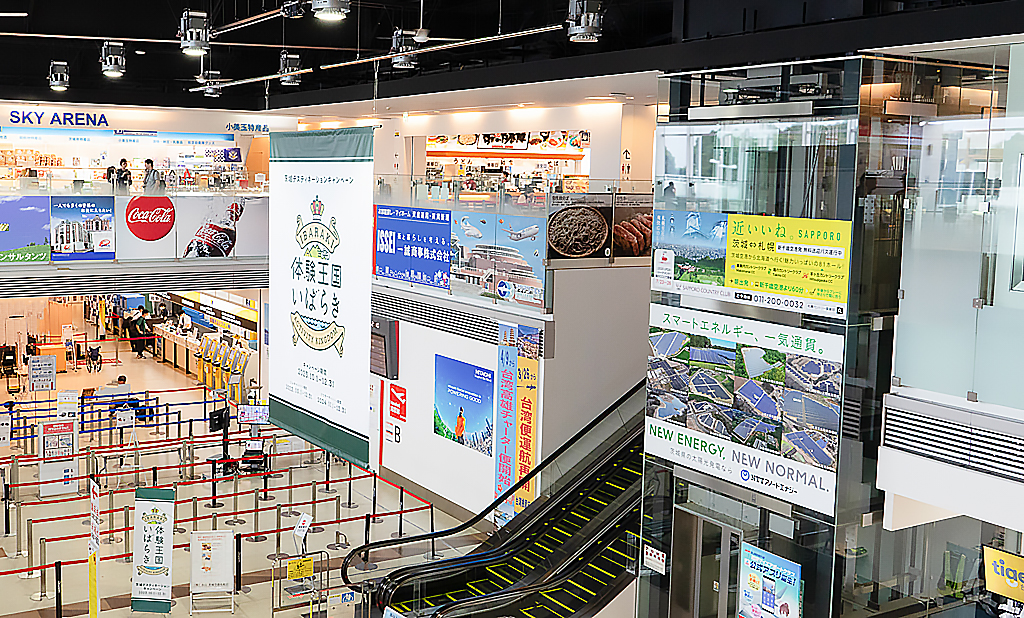 Ibaraki Airport is located in Omitama district. It's a local airport often used as a filming location for various television drama series. "Hanzawa Naoki," a television drama series that aired in 2013 and became a hit among overseas audiences, was filmed here.
The airport is accessible from Tokyo by car in about an hour and 30 minutes. We'll introduce recommended travel destinations and methods using Ibaraki Airport as a hub for its excellent access from various areas.
Routes in Service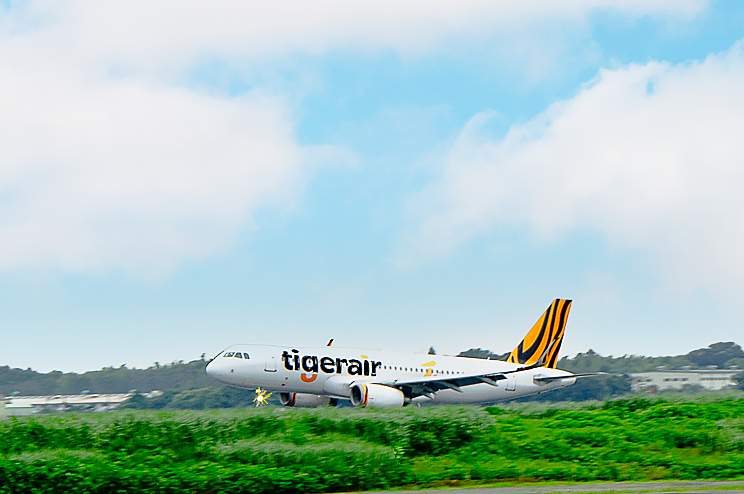 Photo taken at Ibaraki Airport Park
As of October 2023, the international routes in service are direct flights to Taiwan Taoyuan International Airport on Tigerair Taiwan and Shanghai Pudong International Airport on Spring Airlines. Efforts are now being made post-pandemic to add additional routes at Ibaraki Airport. So be sure to check the official website for the latest information.
Available domestic flights include four routes to Kobe, Sapporo (New Chitose Airport), Fukuoka, and Naha by Skymark Airlines. Connecting flights to Miyako Island (Shimojishima Airport) and Nagasaki are also in service.
Once you've traveled around Tokyo, areas in the Kanto region, and Ibaraki, what about further appreciating the charms of Japan's regions by utilizing Ibaraki Airport?
Access to Tokyo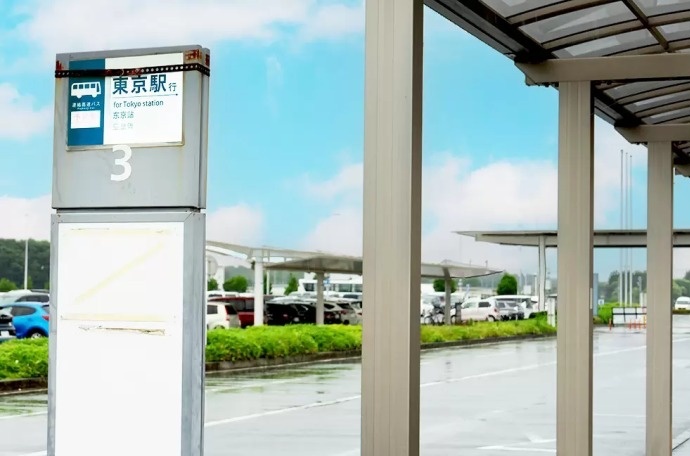 A direct bus services the route between Ibaraki Airport and Tokyo Station, operating every Monday, Thursday, Friday, and Sunday according to flight times. Travel time is between 100 to 140 minutes, while a one-way ticket is 1,650 yen for adults and 830 yen for children.
Tokyo-bound buses are by reservation only, so we recommend making a reservation online in advance. However, if vacant seats are available, it is possible to ride the bus without a reservation.
Access within the Prefecture
Buses operate from Ibaraki Airport to various areas within the prefecture.
Mito Station, one of the busiest stations in Ibaraki, is a central station that acts as a sightseeing hub in the prefecture. Several buses are operating between Mito Station and Ibaraki Airport, divided into two routes: the Express Highway Route and the Public Highway Route, which makes several stops in the city. Please refer to the official website for the bus timetable.
Another accessible station alongside Mito Station is Katsuta Station (Hitachinaka City). The station offers easy accessibility to Hitachi Seaside Park, which is popular for its picturesque scenery featuring nemophila flowers in the spring and kochia bushes in the autumn. There are also buses traveling to Hitachiota, a city home to the Ryujin Suspension Bridge where you can go canoeing and bungee jumping, the production area for melons in Hokota, and Ibaraki Flower Park in Ishioka. It's possible to travel around the prefecture even without a car.
Visit Neighboring Prefectures on a Road Trip!
If traveling by car from the airport, you can easily travel within the prefecture and to Tokyo, alongside going on trips to neighboring prefectures such as Tochigi and Gunma. It only takes 60 minutes to reach Utsunomiya City via the expressway in Tochigi Prefecture and 110 minutes to get to Maebashi in Gunma Prefecture.
Rental car services are available at the airport.
Traveler-Friendly Campaigns with Many Benefits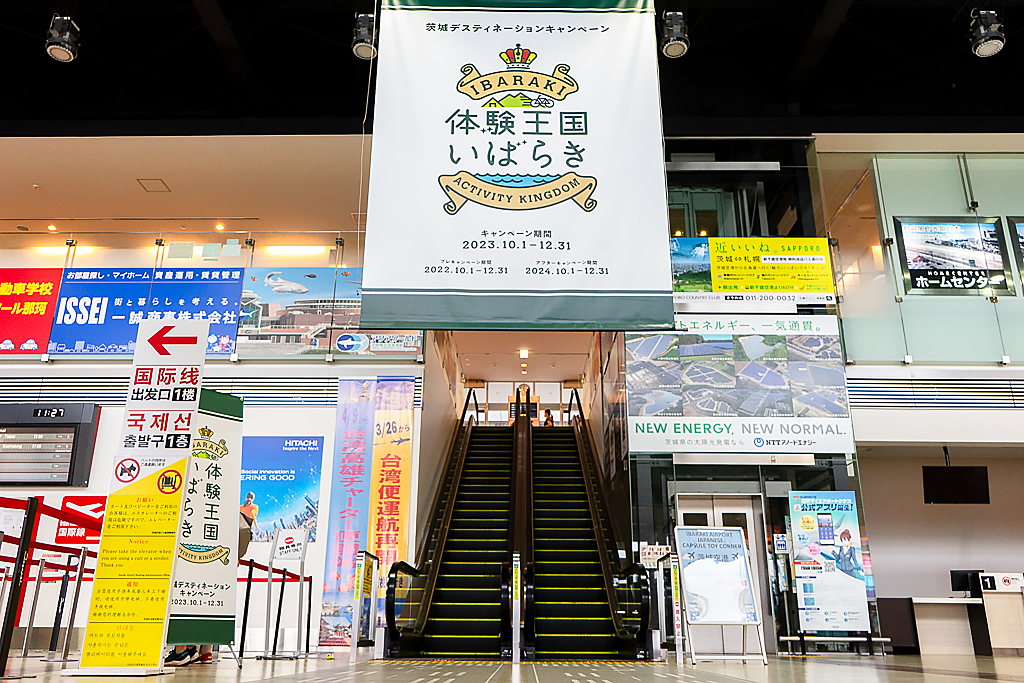 Ibaraki Airport offers discount services that will have travelers feeling the spirit of hospitality!
1. A Rental Car for the Low Price of 1,000 Yen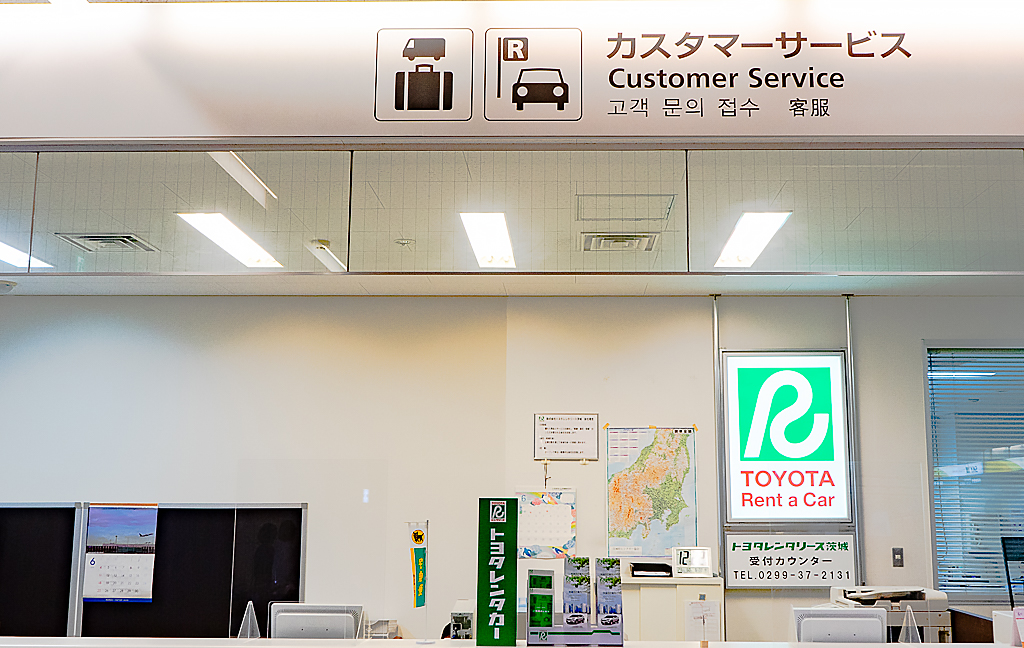 Those interested in renting a car on the same day of their arrival at Ibaraki Airport can do so at an all-time low price of 1,000 yen for one day! The prerequisite is that you must stay at a hotel in Ibaraki Prefecture. Get your fee reduced to a significantly discounted price by presenting your boarding pass before renting and a receipt or proof of stay issued by the hotel when returning your vehicle.
*The campaign period goes from April 1, 2023 until March 31, 2024. Please refer to the official website for details on how to take advantage of this campaign price.
2. Free Parking Lot
The large parking lot at Ibaraki Airport, which can accommodate 3,600 vehicles, is free! Moreover, no paperwork is necessary to keep your car parked for up to 14 days. The parking lot is right in front of the airport, so you can head to the airport lobby without any issues upon arrival.
3. Great Deals for Sightseeing Inside and Outside of Ibaraki
Picture courtesy of Ibaraki Airport
Coupons are available for passengers on international flights at restaurants and tourist attractions in the three northern Kanto prefectures of Ibaraki, Tochigi, and Gunma (currently only in simplified and traditional Chinese and Korean). Display the coupon on your smartphone and present your boarding pass at Ibaraki Airport.
4. Free Bus from within Ibaraki Prefecture to the Airport
If you've stayed at a hotel in Ibaraki Prefecture, your one-way bus fare (highway bus or route bus) from Mito or Ishioka Station to Ibaraki Airport will be free. All you have to do is present your receipt or proof of stay issued by the hotel. Please note that this information is subject to change.
Please check Ibaraki Airport's official website for the latest information.
Relax and Enjoy the Wait at a Compact Airport

International Arrival Gate
The two-storied Ibaraki Airport is very compact. There are barrier-free walkways and facilities so that visitors traveling with large pieces of luggage, the elderly, and even small children can travel through the airport with ease. What's more, taxi stands and bus stops are right in front of the exit when you leave the airport.
There are restaurants and shops inside the airport, despite being so compact, where you can relax while waiting for your flight. You can also watch airplanes from the airport park next to the terminal building.
Airport Restaurants and Shops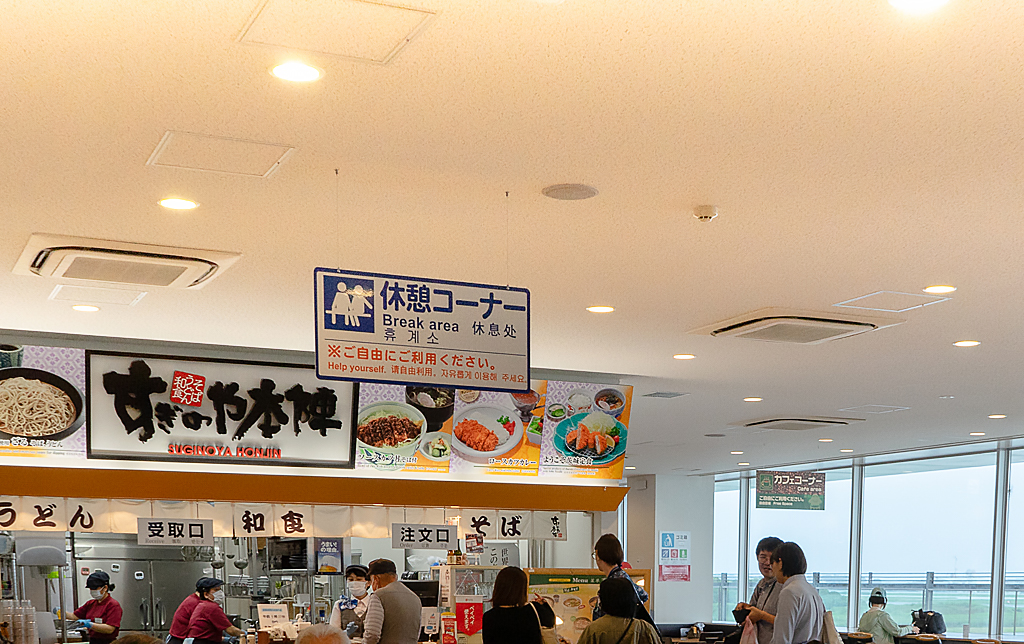 The airport's first floor is the domestic and international terminal zone, while the second floor is the rest zone with restaurants. There are also shops on each floor and in the lounges where you can enjoy shopping for local and Japanese souvenirs.
Suginoya Honjin, located right in front of the rest zone, is where you can eat dishes made with various Ibaraki ingredients.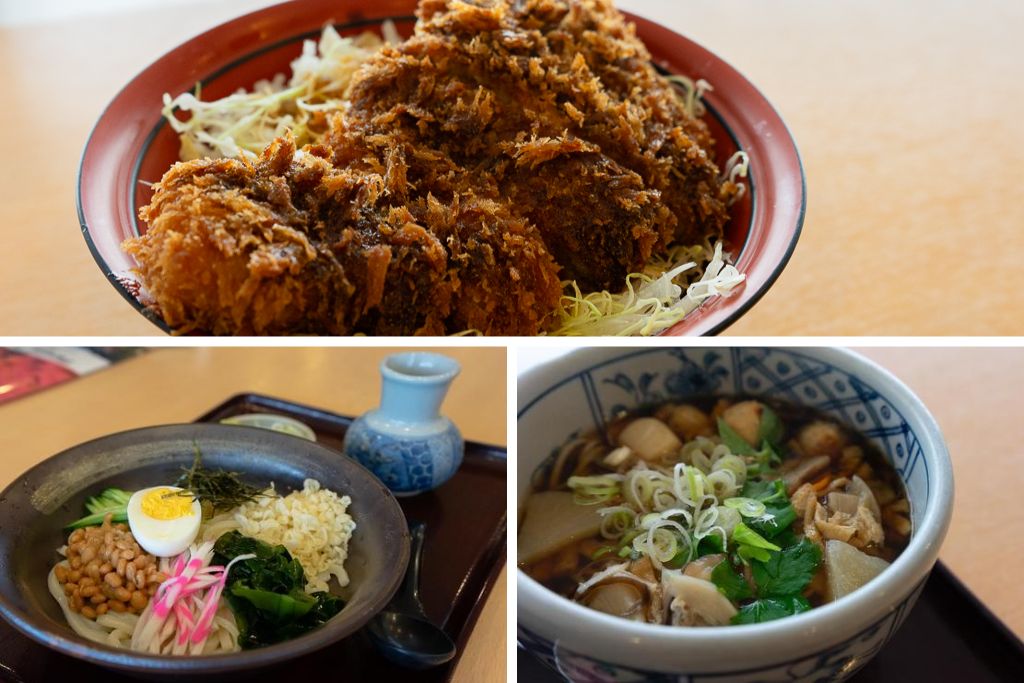 "Sauce Katsudon (top), Natto Udon (bottom left), Kenchin Udon (bottom right)
Your taste buds and stomach will be satisfied by their menu, which will give you a taste of Ibaraki! Items include sauce katsudon (pork cutlet in sauce on rice) made with meat from the Ibaraki brand King Pork, kenchin udon or soba (buckwheat noodles), which is a regional noodle soup made with various root vegetables, and cold udon topped with natto (fermented soybeans), a well-known topping of Ibaraki.
At SKY LIGHT CAFE, located around the corner from Suginoya Honjin, you can enjoy a light meal or coffee while watching the airplanes as they take off and land.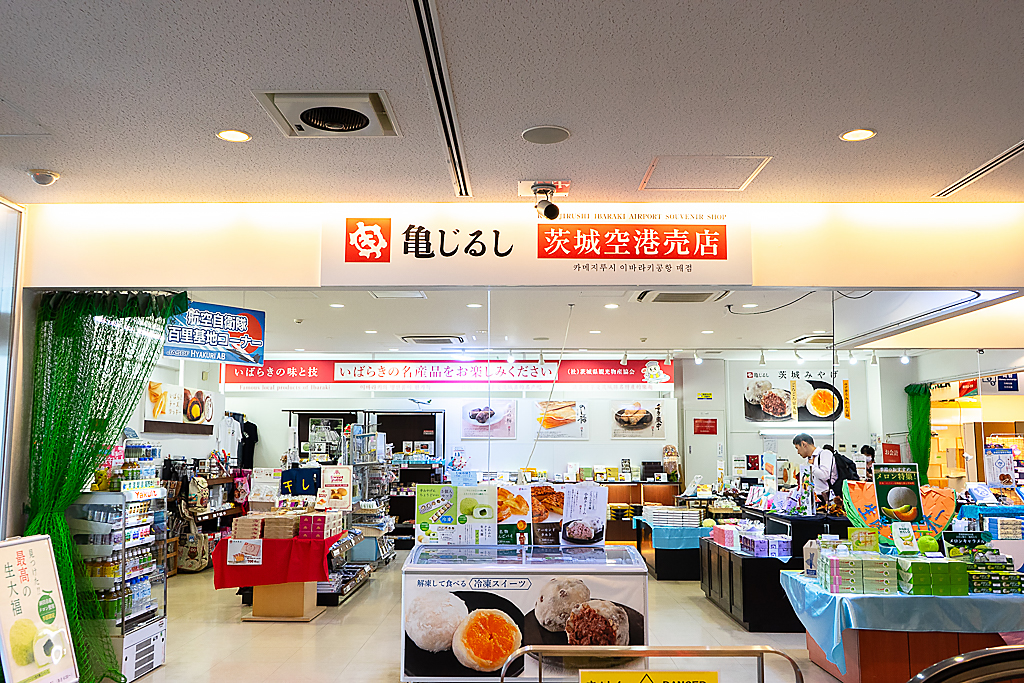 Kamejirushi, a famous Japanese confectionary shop representing Ibaraki, sells homemade Japanese confectioneries and local handicrafts. Their most popular product is made with Ibaraki melons and plums.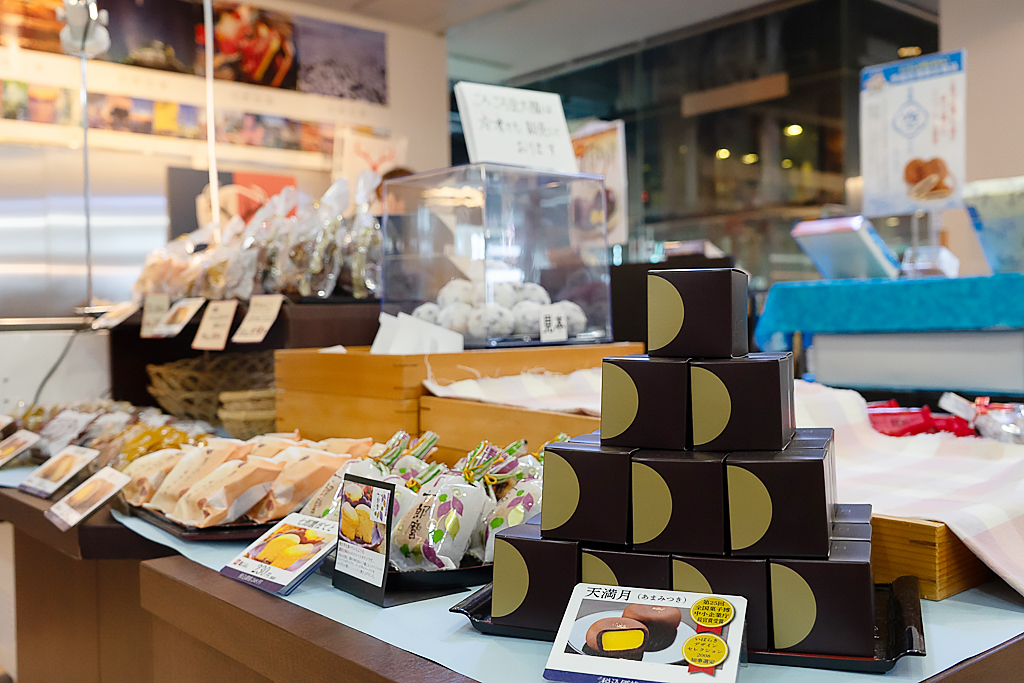 An especially recommended product is Amamitsuki. It won the Small and Medium Enterprise Director-General's Award, a prestigious award in Japan, at the 25th National Confectionery Exposition.
This product is a steamed bun that blends slightly bitter chocolate with eggs to make a red bean paste filling that represents the night sky. It is charming for its depth of flavor.
SKY ARENA, the souvenir shop, sells specialties from Omitama, which Ibaraki Airport is located in. The shop also sells other Ibaraki specialties like hoshi-imo (dried sweet potatoes) and natto alongside souvenirs from domestic destinations like Hokkaido, Kobe, and Okinawa.
A noteworthy product here is the Omitama Custard Pudding, developed by the people of Omitama to revitalize the community. It is a product only found at Ibaraki Airport and has been featured in the media several times.
The cream and custard pudding layers are naturally made using free-range chicken eggs and milk. The pudding is then baked at a very low temperature. This custard pudding, with its luxurious flavor and incredibly smooth mouthfeel, has an unforgettable taste after eating it once!
Seicomart, located on the first floor, is a popular convenience store based in Hokkaido. The store carries a large assortment of bread, rice balls, bento lunch boxes, drinks, and products featuring Hokkaido flavors.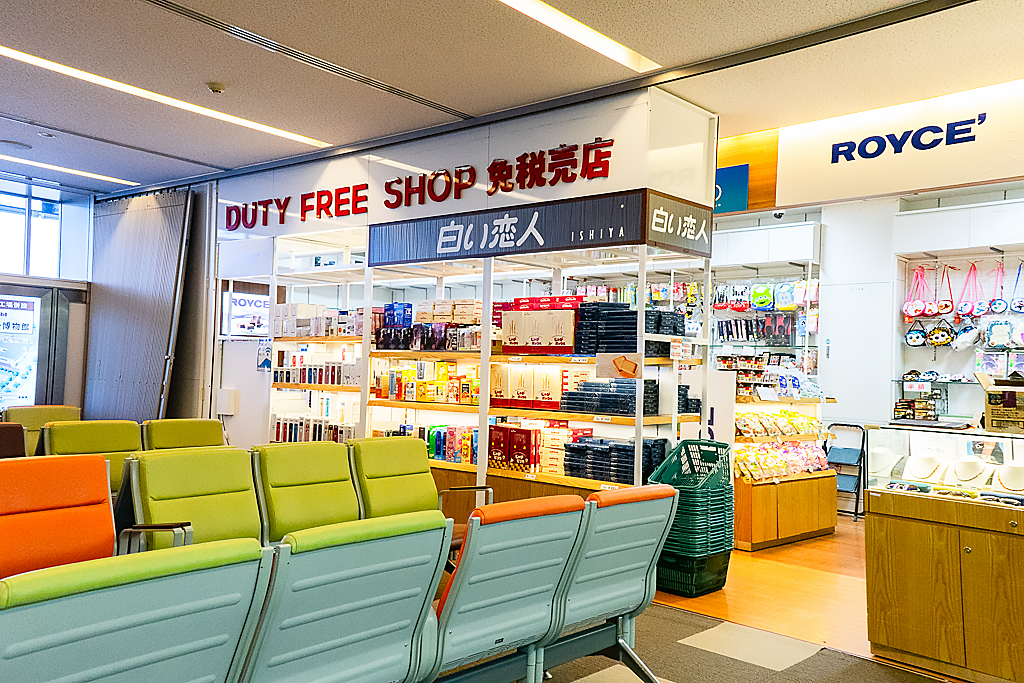 There is a duty-free shop in the boarding area for international flights. It not only sells Ibaraki specialties, but also carries souvenirs from all over Japan.
The boarding area for domestic flights also has a shop called Kasumigaura Company. This shop sells Japanese drinks and sweets.
Ibaraki Airport Park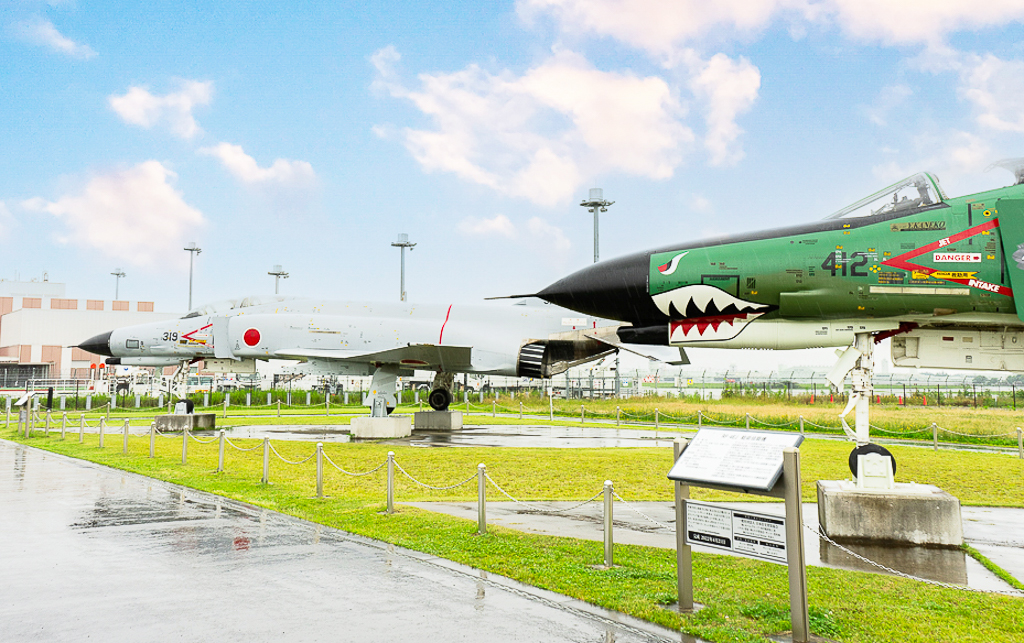 Ibaraki Airport is adjacent to the Japan Air Self-Defense Force (JASDF) Hyakuri Air Base. Two aircrafts, the RF-4EJ Tactical Reconnaissance Aircraft and F-4EJ Modified Jet Fighter, previously used by the JASDF are displayed at Ibaraki Airport Park right next door.
The park has a small hill and benches, making it a viewing spot where you can enjoy watching the airplanes taking off and landing.
Start Your Japan Travels from Ibaraki Airport!
There are many convenient facilities and discount services available at Ibaraki Airport that you can enjoy whether you're taking a domestic or international flight. It's also the perfect starting point for a trip to the Kanto or Tohoku regions.
Experience the charms of this compact airport for yourself!