Close to Tokyo! 9 Magnificent Cherry Blossom Spots in Ibaraki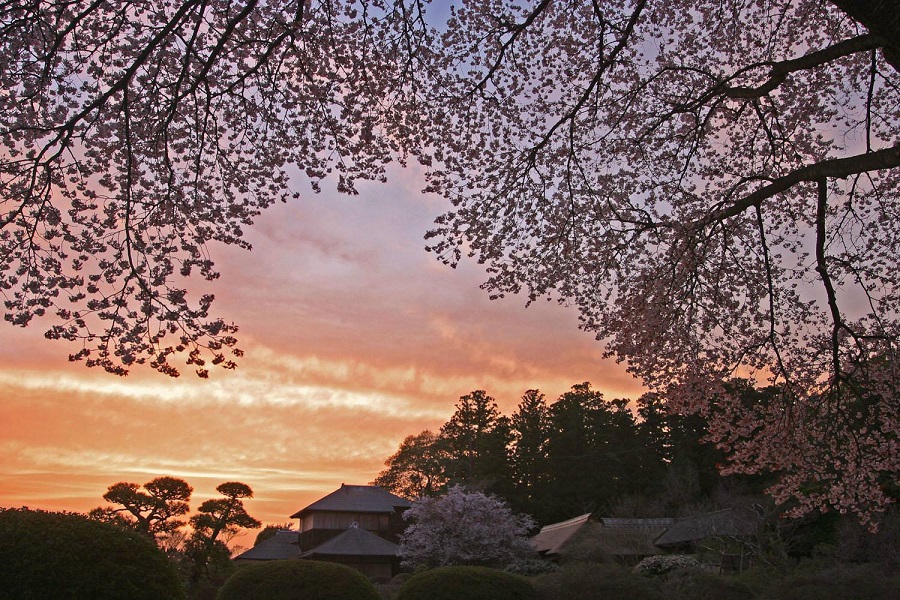 There are many attractions in Ibaraki Prefecture, near Tokyo, including Kairakuen, one of Japan's three most famous gardens. In Ibaraki, you will find many cherry blossom spots!

This article introduces nine prominent cherry blossom spots in Ibaraki from those in the city with convenient access to places in the mountains where you can embrace nature!
Enjoy Different Cherry Blossom Varieties in Ibaraki
Cherry blossoms are the highlight of Japan every spring. The most common blossoms across the country are the Somei Yoshino cherry variety, with elliptical petals in rose pink colors. While the Somei Yoshino cherry variety is prominent at viewing spots in Ibaraki, there are plenty of other types throughout the prefecture. These varieties have peak blooming periods that differ from Somei Yoshino, so you'll enjoy an extended cherry blossom season!
1. Tsuchiura Station Area: Sakura River, Kijo Park, and Others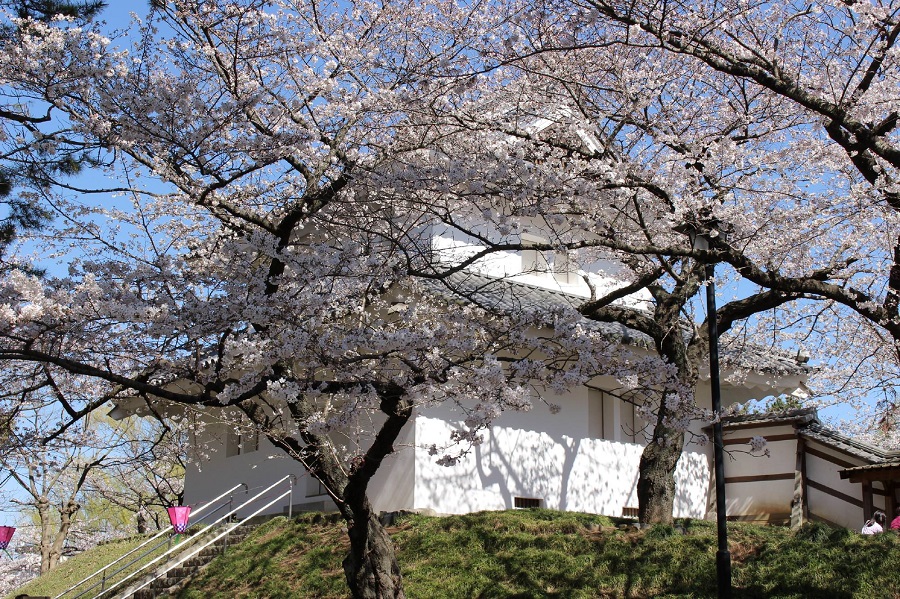 The area around JR Tsuchiura Station offers convenient access to cherry blossom spots. Several famous sites are concentrated in this area.
There are three significant spots for cherry-blossom viewing. The aptly named Sakura River has nearly 500 cherry trees planted along its riverbanks. At the same time, Manabe Elementary School is famous for strong and healthy cherry trees that are over one hundred years old. Kijo Park features a splendid combination of cherry blossoms alongside the Yaguramon Gate (a two-storied castle gate).
The Tsuchiura Cherry Blossom Festival is held annually from late March to early April. During this time, visitors can enjoy gorgeous illuminations.
Tsuchiura, a city also famous for cycling, has bicycle rentals available near Tsuchiura Station. It would feel amazing to feel the spring breeze while riding a bike.
2. Heiwa Dori and Kamine Park in Hitachi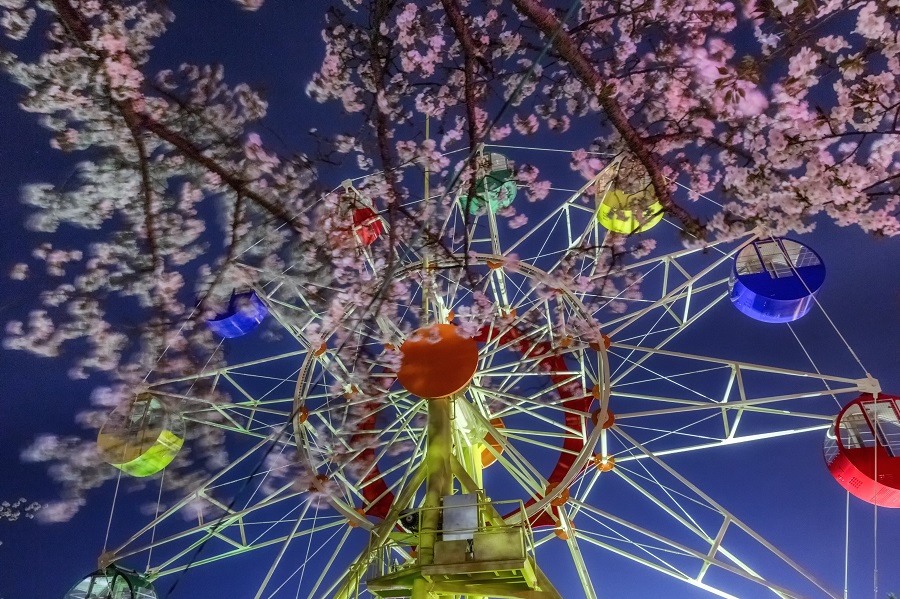 Heiwa Dori, a street selected among Japan's top 100 cherry blossom spots, is located near JR Hitachi Station, with as many as 120 Somei Yoshino cherry trees planted across one kilometer. The street transforms into an amazing cherry blossom tunnel come spring. Illuminations decorate the trees during the Hitachi Cherry Blossom Festival held every year from April 1st to the 20th.
Kamine Park, also considered one of the top 100 cherry blossom spots, is located past the tunnel on Heiwa Dori. A thousand trees in 22 cherry blossom varieties are planted throughout Kamine Park. The park is even home to some of the rarest cherry blossom varieties, such as the green Gyoiko variety and the yellow Ukon variety.
There's also a zoo and amusement park in Kamine Park, so the entire family can enjoy the location together.
3. Fukuokazeki Sakura Park in Tsukubamirai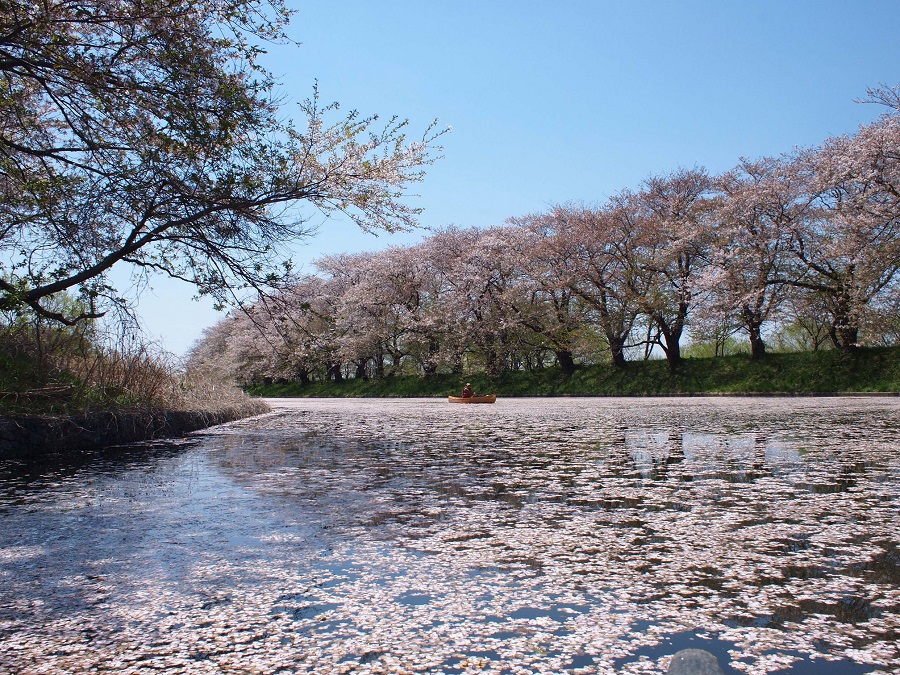 Along the banks of the aqueduct carrying water from Fukuoka Dam in Tsukubamirai are 450 cherry blossom trees planted across 1.8 kilometers. An additional 600 cherry blossom trees are planted in the park's vicinity. Come spring, a gorgeous cherry blossom tunnel will appear along the promenades on both sides of the aqueduct.
The Fukuokazeki Cherry Blossom Festival is held when the cherry blossoms are in full bloom. A special stage is set up between the trees at the festival to host various events alongside booths offering regional specialties.
The park has grass fields, large playground equipment, and a water playground. It makes the perfect place for children to play and have a picnic.
4. Lake Senba and Kairakuen Garden Area in Mito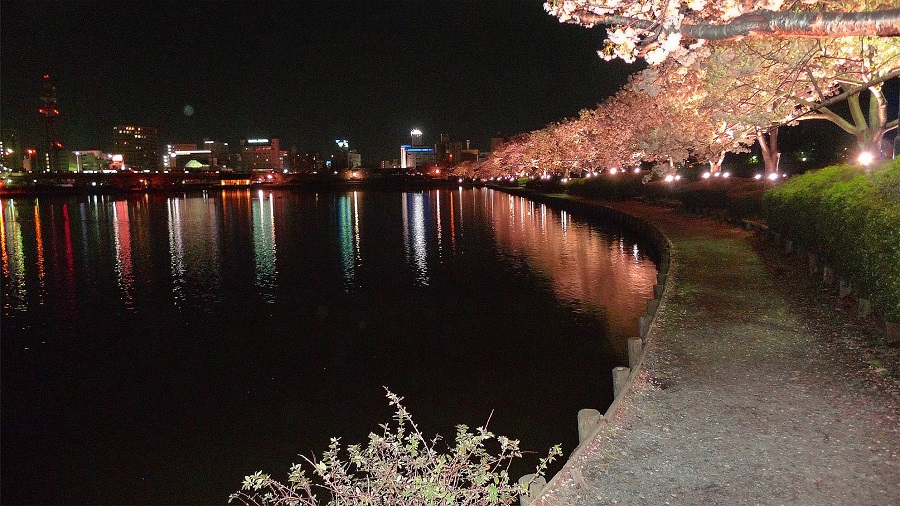 Kairakuen Garden is one of the three great gardens in Japan. During early spring, the garden is crowded with visitors due to its reputation as a famous spot for plum blossom viewing. Kairakuen Garden and its vicinity are among the best cherry blossom spots in Ibaraki Prefecture.
There are numerous cherry blossom trees around Kairakuen Garden, Lake Senba, a beautiful lakeshore spanning three kilometers, and the shores of Sakura River near Mito Station. Spring ushers in hundreds of visitors to the area. You can admire a variety of cherry blossoms called shidarezakura (weeping cherry trees) with branches that exude a unique beauty.
The Mito Cherry Blossom Festival is held from late March to early April around Lake Senba. Together with the cherry blossom illuminations, the festival is pulsing with energy thanks to its many food stalls and booths.
5. Ankokuji Temple in Mito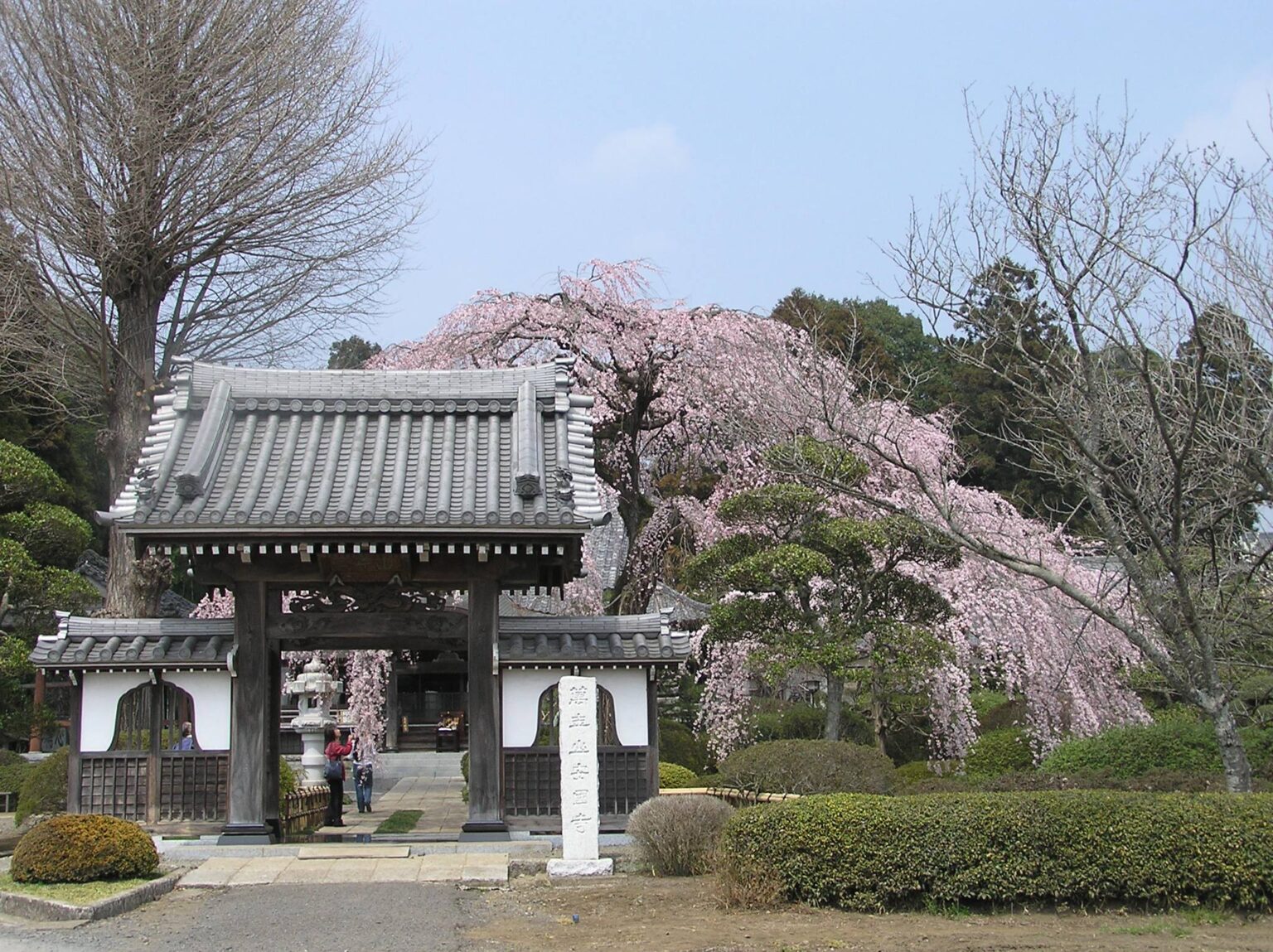 Ankokuji Temple of the Soto Zen school of Japanese Buddhism was reportedly founded in 1663. It is also a popular cherry blossom spot in Mito, rivaling the Kairakuen Garden area in popularity.
An enormous weeping cherry tree on the temple grounds is illuminated during the peak blooming period. During that time, water is poured onto the granite of the temple gates, transforming it into a mirror reflecting the cherry blossoms. It is a magical sight!
Azaleas, in season around early summer, are also popular at Ankokuji Temple.
6. Hitachi Fudoki Hill in Ishioka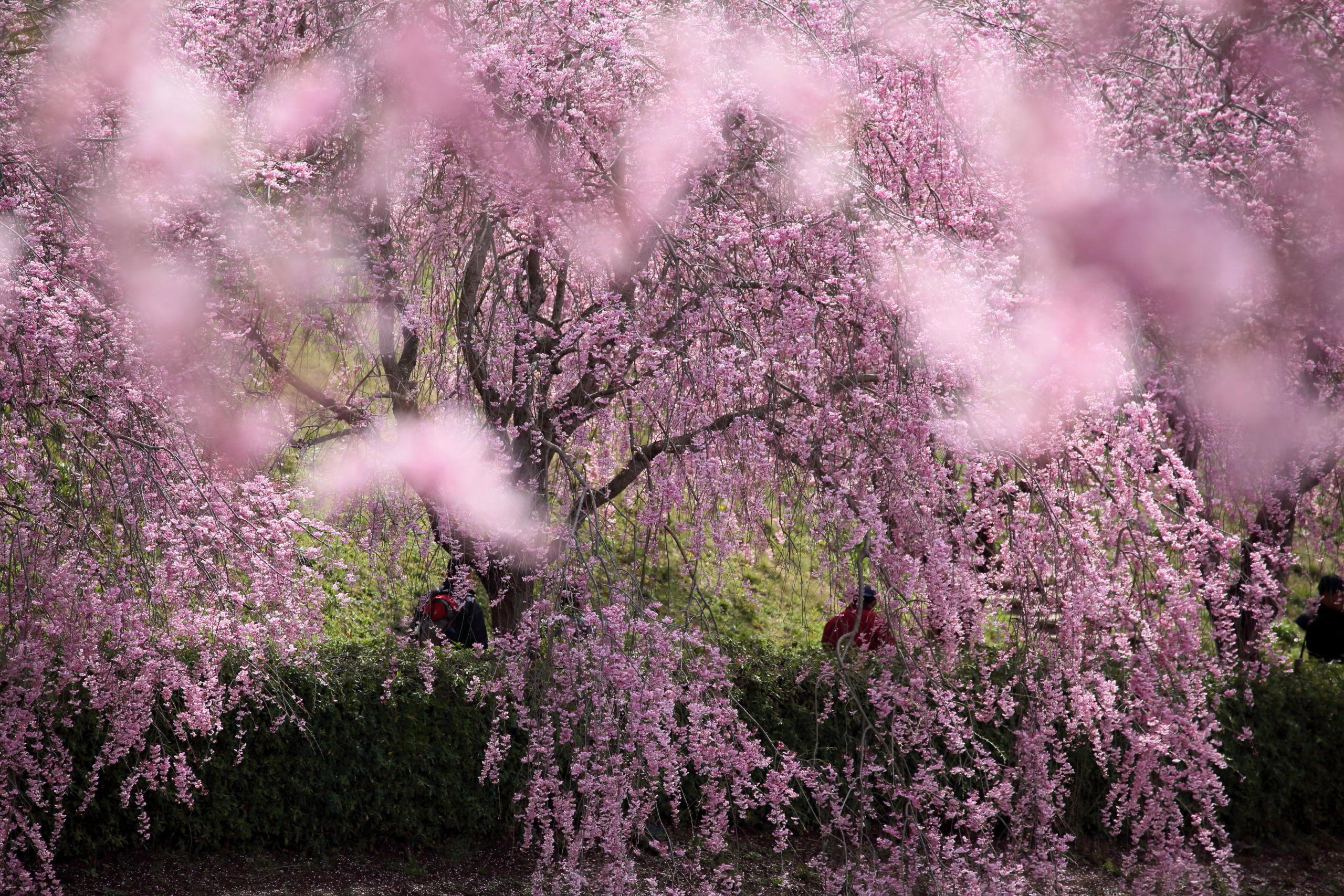 Ishioka once thrived as the oldest city in Ibaraki. Countless historic ruins and relics from over 10,000 years ago have been discovered here. Hitachi Fudoki Hill is where a portion of those ruins are located. Replicas of the homes that ancient Japanese used to reside in are also on the grounds.
Hitachi Fudoki Hill is a famous cherry blossom spot with several blossom varieties. The blooms can be enjoyed month-long, with Somei Yoshino cherry blossoms in early April, weeping cherry blossoms in mid-April, and botanzakura (peony cherry) in late April. The cherry blossom tunnel formed by weeping cherry trees in full bloom is especially popular!
7. Shizumine Furusato Park in Naka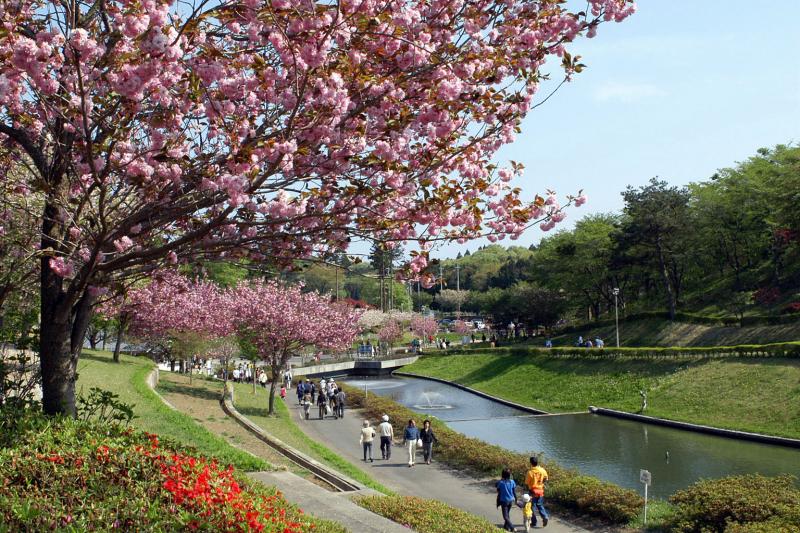 Shizumine Furusato Park is one of the best cherry blossom spots in Ibaraki, selected among Japan's top 100 cherry blossom spots. Various cherry blossoms, including Yoshino cherry and moss phlox, are grown throughout the twelve hectares of land.
The nearly 2,000 yaezakura trees (double-flowered cherry trees) with multi-layered blossoms are especially famous at the park. The Yaezakura Festival, held from mid to late April, is when the cherry blossoms paint the park in pink hues.
Nordic walking routes, golf courses, and more have been built in the park. Visitors can enjoy the park in various ways year-round.
8. The Wild Cherry Blossoms in Takamine, Sakuragawa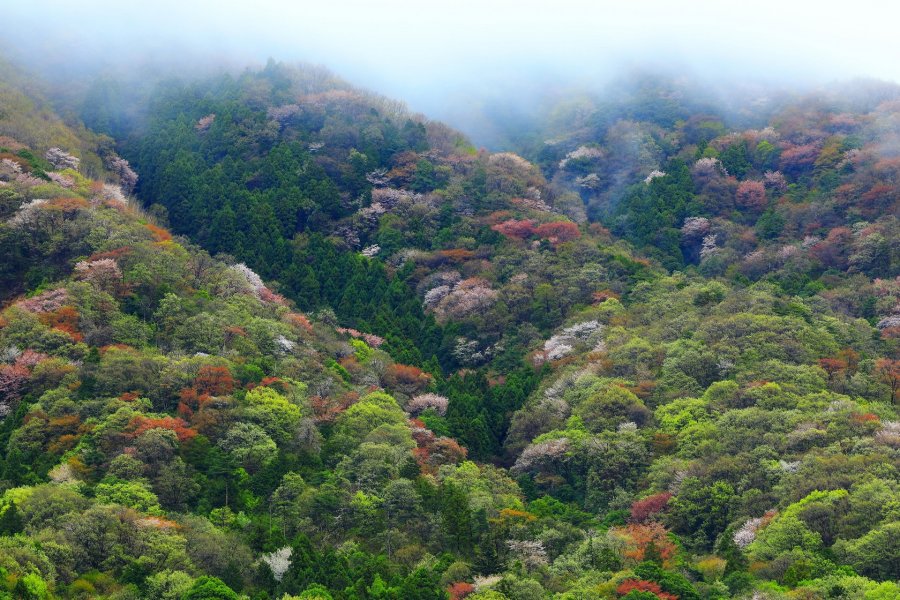 As many as 550,000 yamazakura trees grow in the woodland areas of Sakuragawa City. Yamazakura, or wild cherry blossoms, is a variety endemic to Japan that grows on mountains.
Mt. Takamine to the north of Sakuragawa City has especially garnered attention. Here, thousands of cherry blossoms grow in the wild. The pink cherry blossom petals, the red buds, and the bright green trees create a patchwork-like landscape.
A complete view of Mt. Takamine can be enjoyed from the Hirasawa Community Center. From the mountain's observation platform, you can also enjoy a gorgeous view of mountain slopes covered in pink blossoms with Mt. Tsukuba in the backdrop.
9. The Wild Cherry Blossoms in Narusawa, Kasumigaura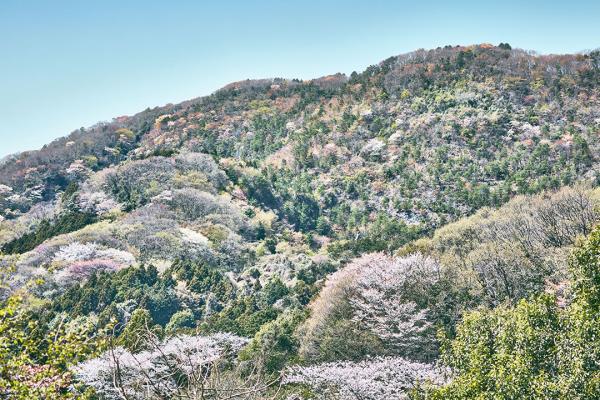 No fewer than 3,000 wild cherry blossoms grow gregariously around Yukiiri in west Kasumigaura. Here, you can enjoy the beauty of nature untouched by humanity.
The best time to see the blossoms are the few days between early to mid-April. There is a viewpoint on the way towards Yukiiri (right past Kamisaya Elementary School) from the Prefectural Road Tsuchiura Kashima Line.