A World Heritage Craft You Can Touch! Ibaraki's Yuki Silk Fabrics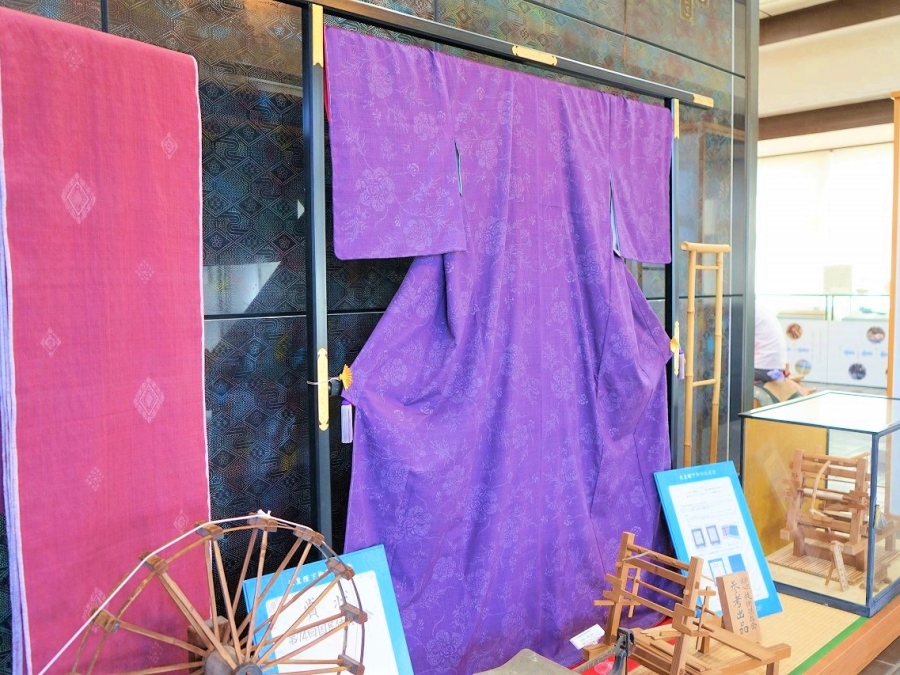 Ibaraki's Yuki City is home to the Yuki tsumugi silk fabric production technique, a UNESCO Intangible Cultural Heritage. We introduce facilities where you can see artisans at work, museums, and hands-on tsumugi weaving workshops. Visit Yuki to learn more about this meticulous craft!
Yuki Tsumugi Silk Fabrics: A UNESCO Intangible Heritage Since 2010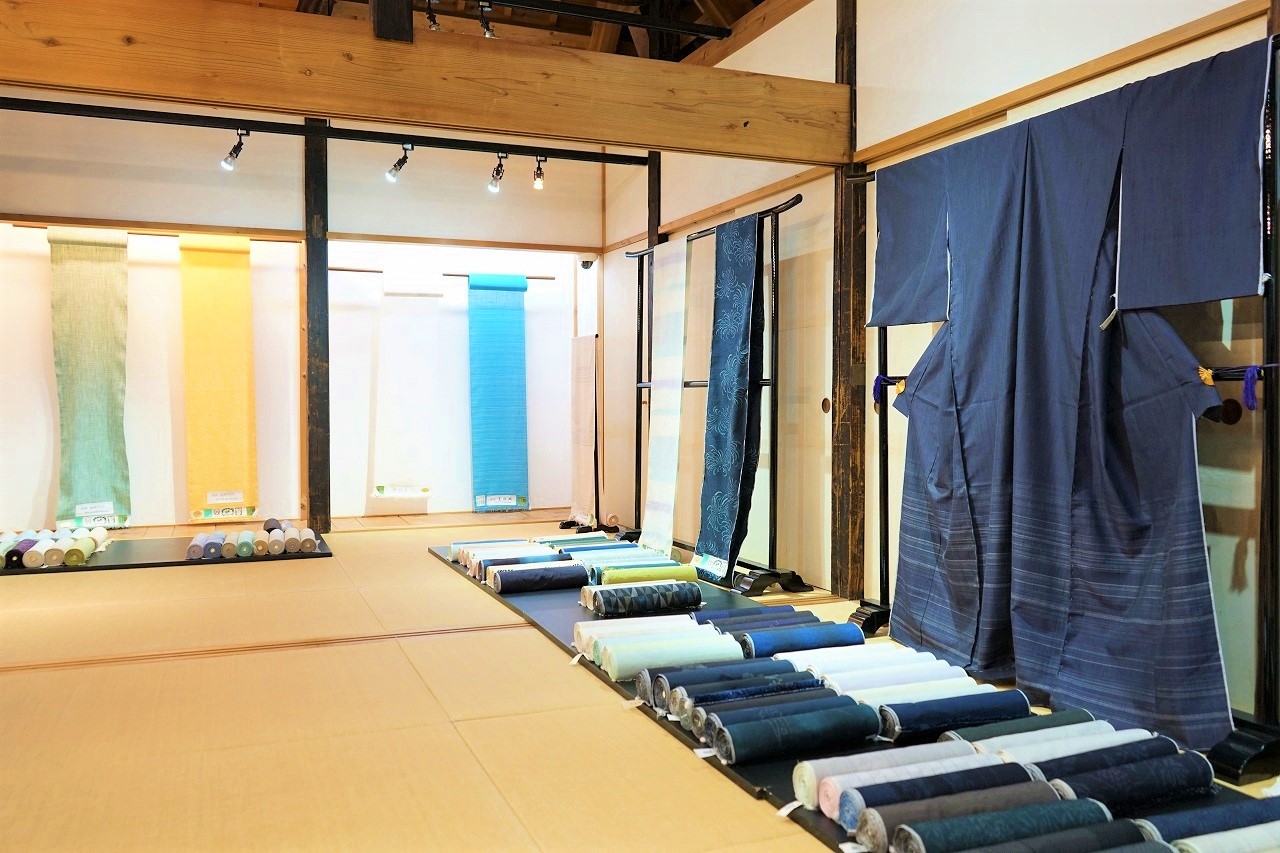 The beauty of kimonos, the traditional Japanese garments, might have captivated your attention whether you've visited Japan before or not. Although many kimonos come in vivid colors and intricate patterns, there is something about the simple elegance of handwoven silk kimonos that makes their wearers shine and stand out.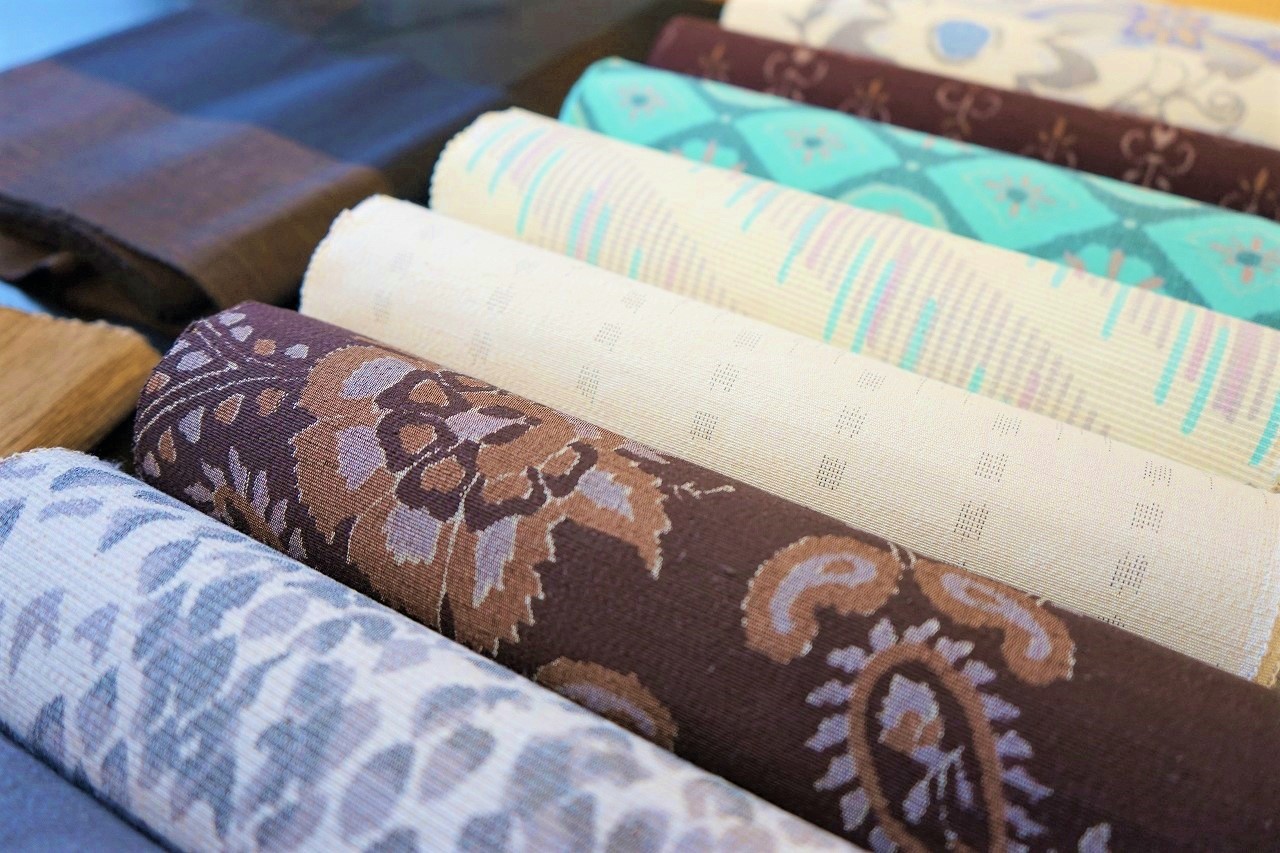 Yuki tsumugi first comes to mind among the many regional techniques when speaking about handwoven silk kimonos. It is the oldest silk-weaving craft in Japan, handed down from generation to generation for more than two thousand years in the area that is now Yuki City in Ibaraki and Oyama, a city in the neighboring Tochigi Prefecture.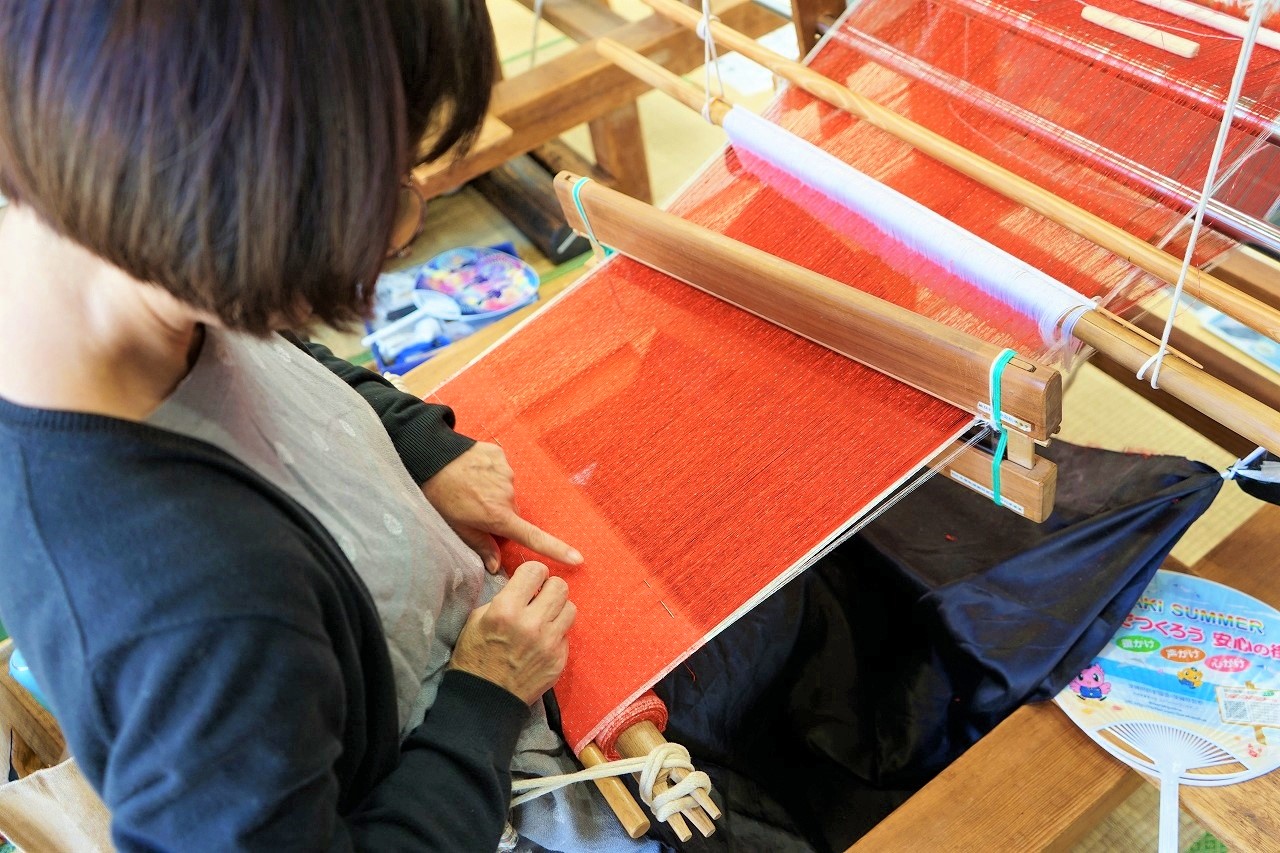 What makes this type of fabric exceptional is not only its history, but also the fact that every step of the production process, from yarn spinning to dyeing, design, and weaving, is made by hand! The resulting kimonos are light, warm, and sturdy enough to be worn for several generations. The Yuki tsumugi silk fabric production techniques were registered as UNESCO's Intangible Cultural Heritage in 2010.
In this article, we will introduce the distinctive features of Yuki tsumugi and its history, as well as three facilities where visitors can see artisans at work, learn more about these silk fabrics, and even try their hand at weaving a Yuki tsumugi item to take home as a souvenir!
The Features of Yuki Silk Fabrics and How They Are Made
A street with traditional houses in Yuki City. These structures have been designated tangible cultural assets. Photo by Pixta
The region where Yuki is located, along the Kinu River north of Tokyo, has the ideal natural environment for growing mulberry trees and sericulture. Silkworm farming has been a major industry for the local community for centuries.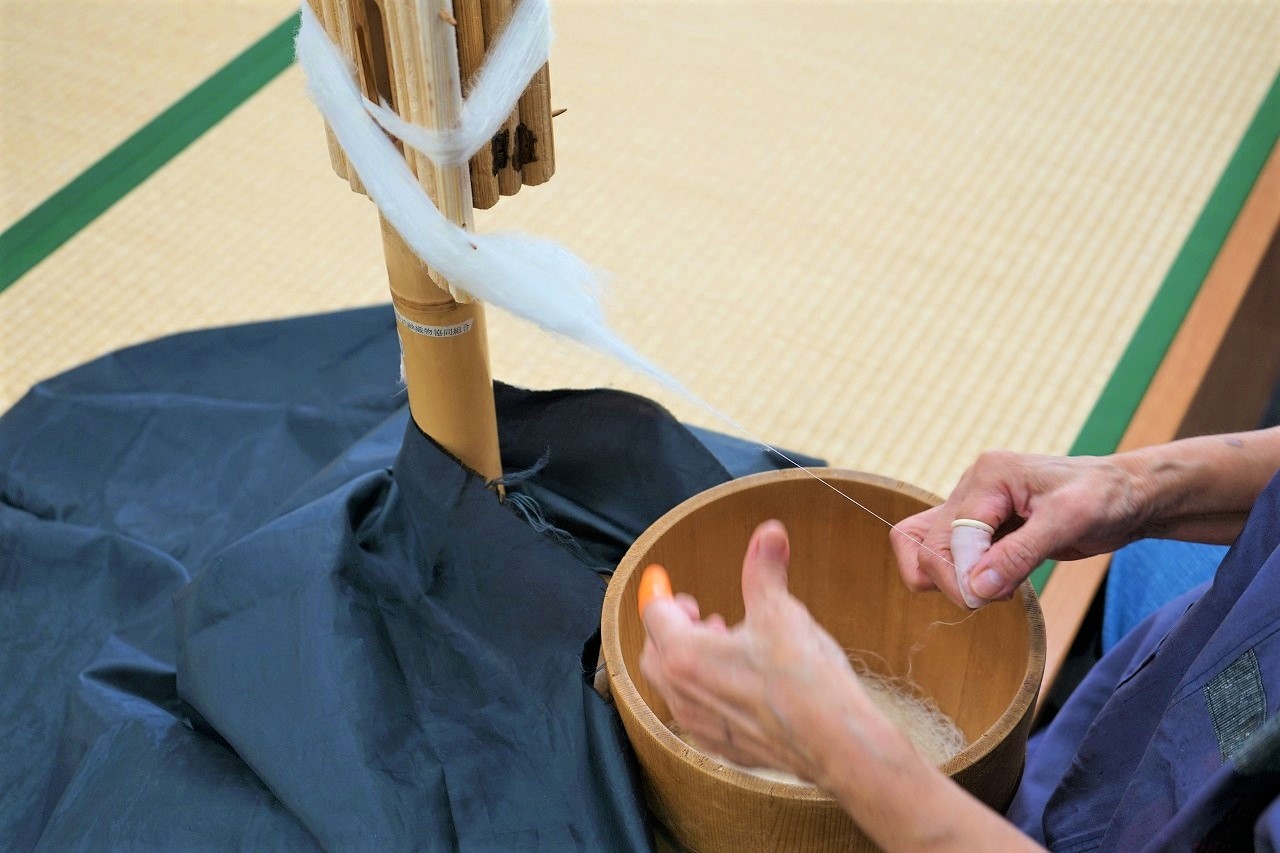 Processing Yuki tsumugi involves more than thirty steps! First, the silk cocoons are spread out and then spun by hand using the thumb and index finger; this hand-spinning process is called "tsumugi" and stands at the origin of this fabric's name. It is said that Yuki tsumugi is the only silk fabric in the world that uses handspun yarn for both the warp and the weft. The smooth texture and sturdiness of these textiles are obtained by using the cocoons' properties to their full extent.
It is worth pointing out that damaged or deformed cocoons that are otherwise unusable when spinning the yarn mechanically are also used for Yuki tsumugi. This reduces the waste of precious silk material and helps support local sericulture.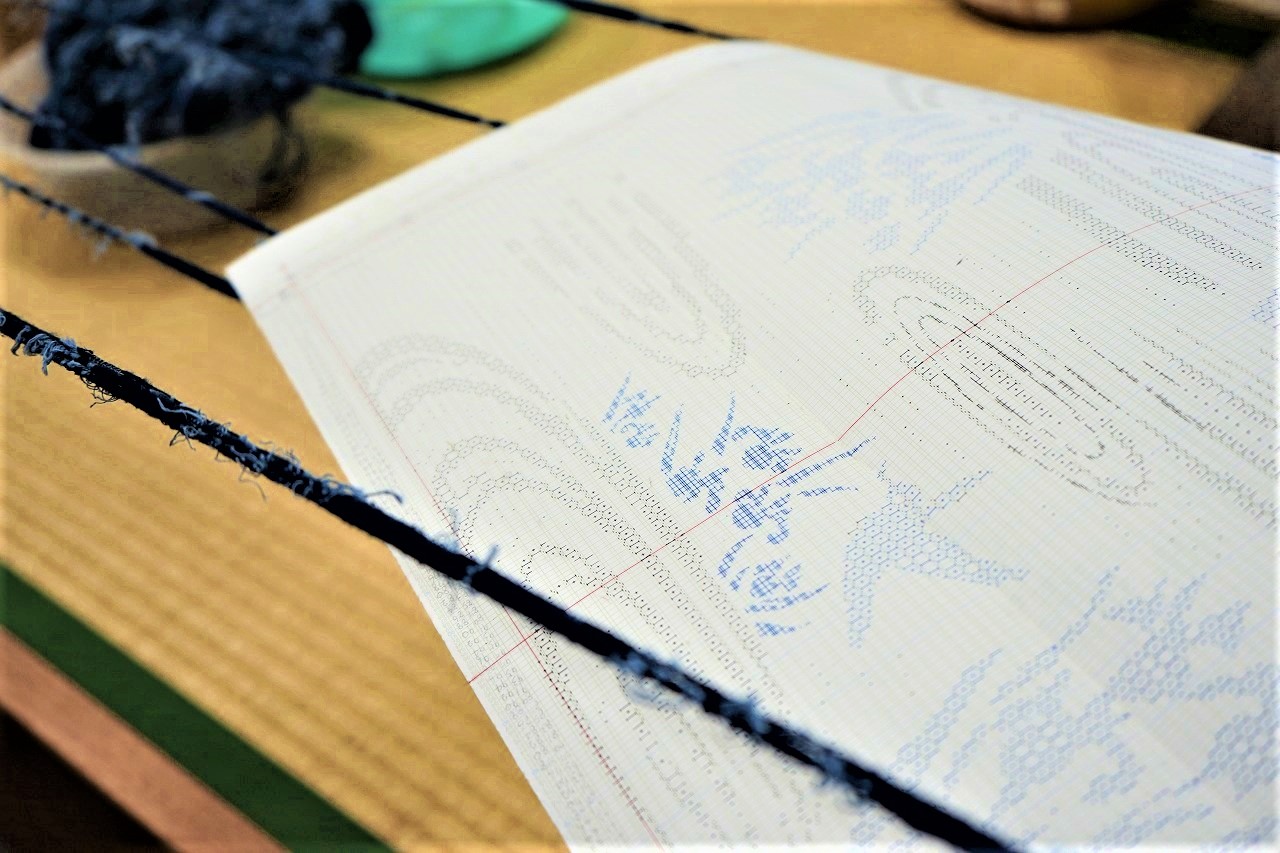 After the yarn is rolled onto a reel, the pattern is marked directly into the yarn according to a premade design by hand-tying the yarn; this process is called "kasuri-kukuri". When the yarn is dyed, the hand-tied points remain in their original color.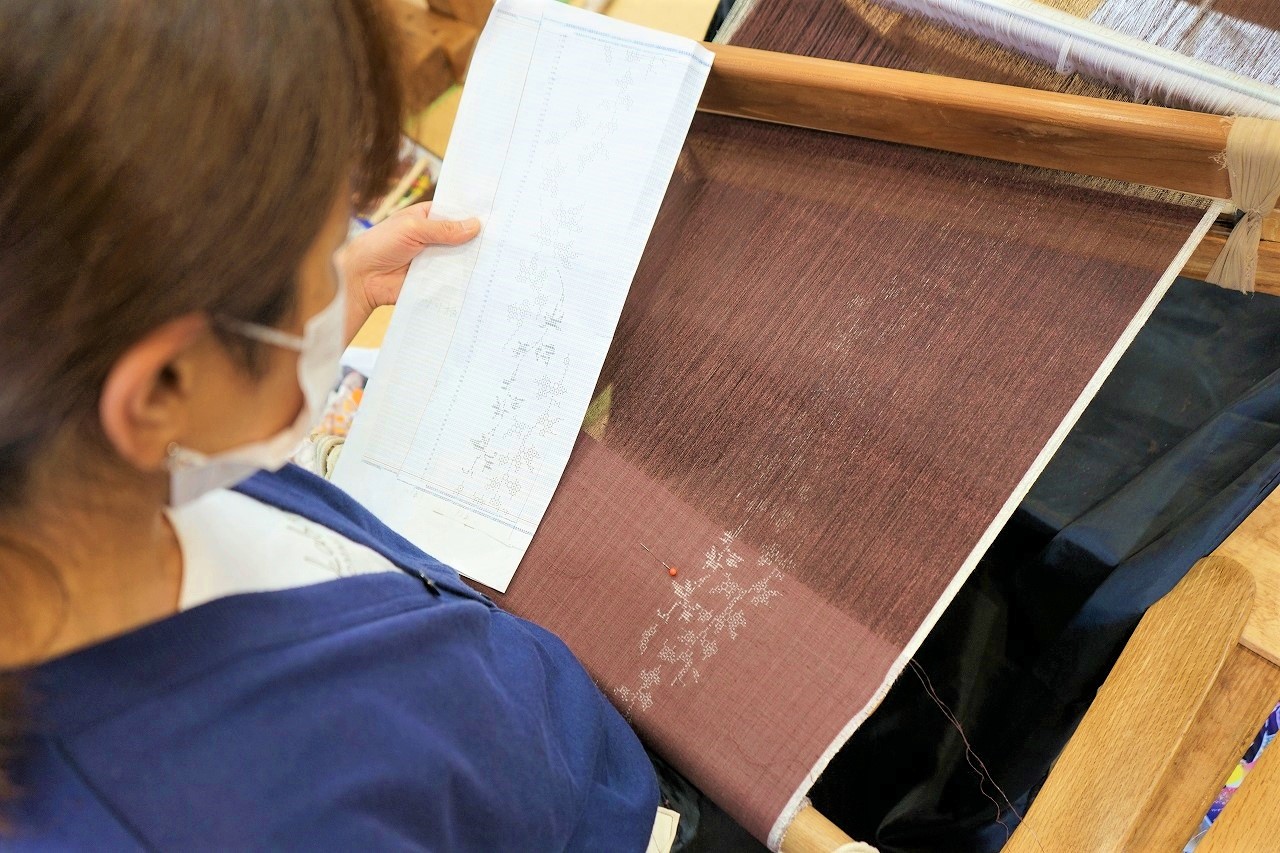 During the weaving process, the points on the warp and the weft are carefully overlapped to recreate their intended design. A special loom is used for weaving this type of fabric; it is a back-tension loom ("jibata") that allows the weaver to adjust the tension of the warp through back movements.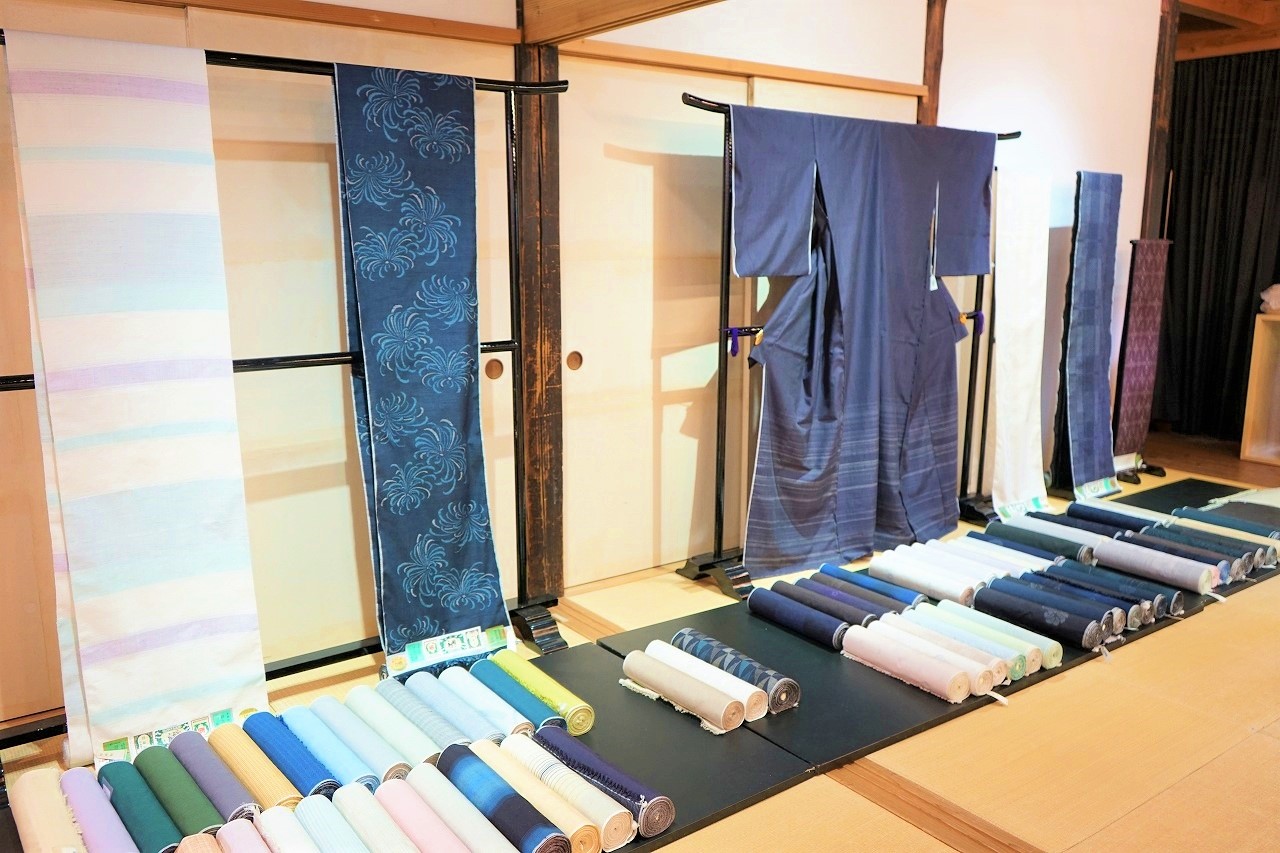 Kimonos made with Yuki tsumugi fabric are very light, soft, and durable and maintain the body`s temperature on cold days. Moreover, their delicate glow enhances with every wear, making them more beautiful with the years. Traditionally, Yuki tsumugi kimonos are passed down from generation to generation, cherished as family heirlooms. It is said that a Yuki tsumugi kimono can be worn by more than three generations.
It is customary to buy rolls of tsumugi cloth and have them made into a kimono based on the wearer's size; this means you will rarely find ready-made tsumugi kimonos for sale. A roll of tsumugi cloth for a kimono or obi (sash) usually costs several hundred thousand yen because of the painstaking process of making them. Despite being more expensive than other silk kimonos, tsumugi items are considered rather informal and ideal for casual wear.
Brief History of Yuki Tsumugi Silk Fabrics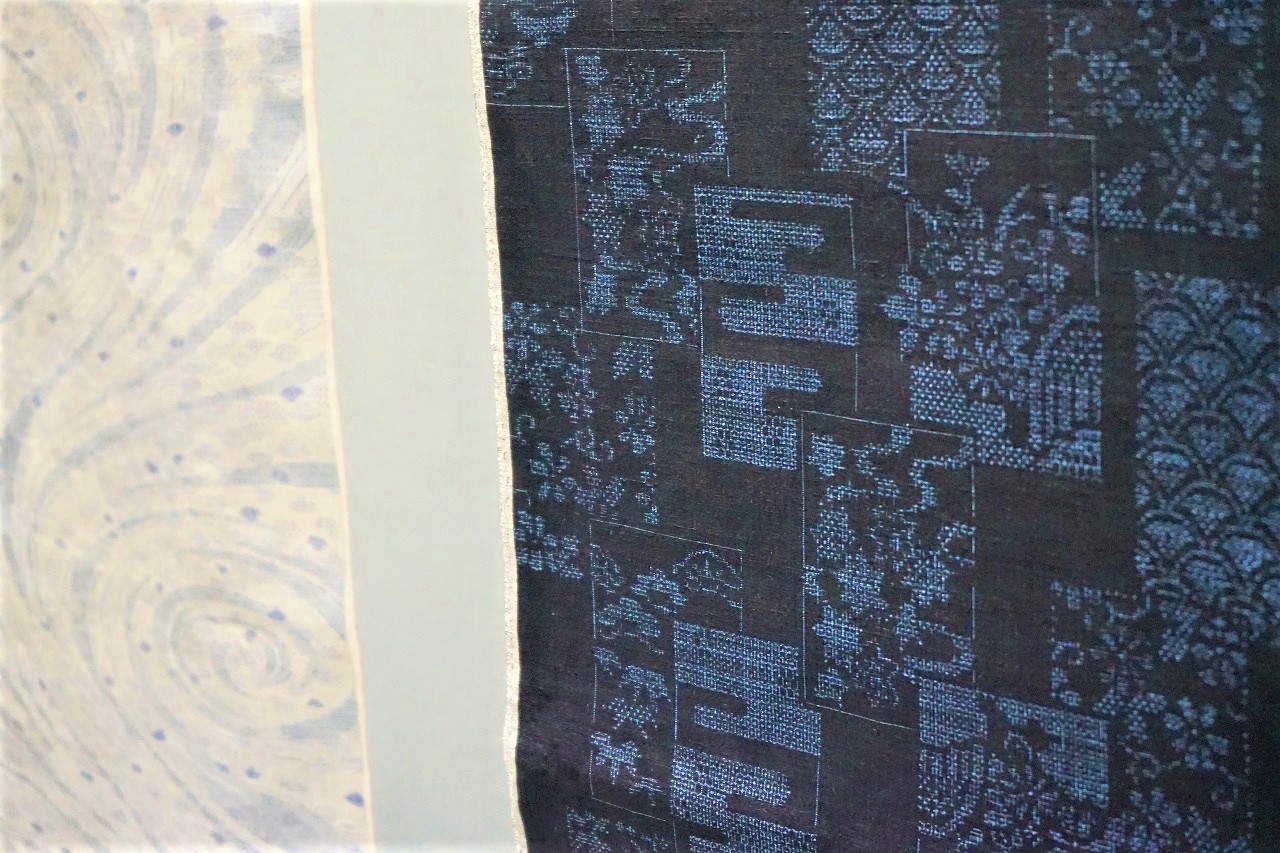 The origins of Yuki tsumugi are thought to go back to the age of Emperor Sujin, the tenth emperor in Japanese history, who ruled during the first century BC. A type of silk fabric called Ashiginu, which was robust and woven with thick raw silk yarn, began to be made in the Kuji district of present-day Ibaraki. The technique for making Ashiginu was transmitted to Yuki.
In 714, silk cloth woven in Yuki was brought as an offering to the emperor in Nara. The fabric was stored in the Shosoin Repository, the treasure house of Todaiji Temple, along with other precious items from all the regions of Japan and abroad. During those days, the fabric was called Hitachi tsumugi, after the name of Hitachi province, which corresponds to modern-day Ibaraki.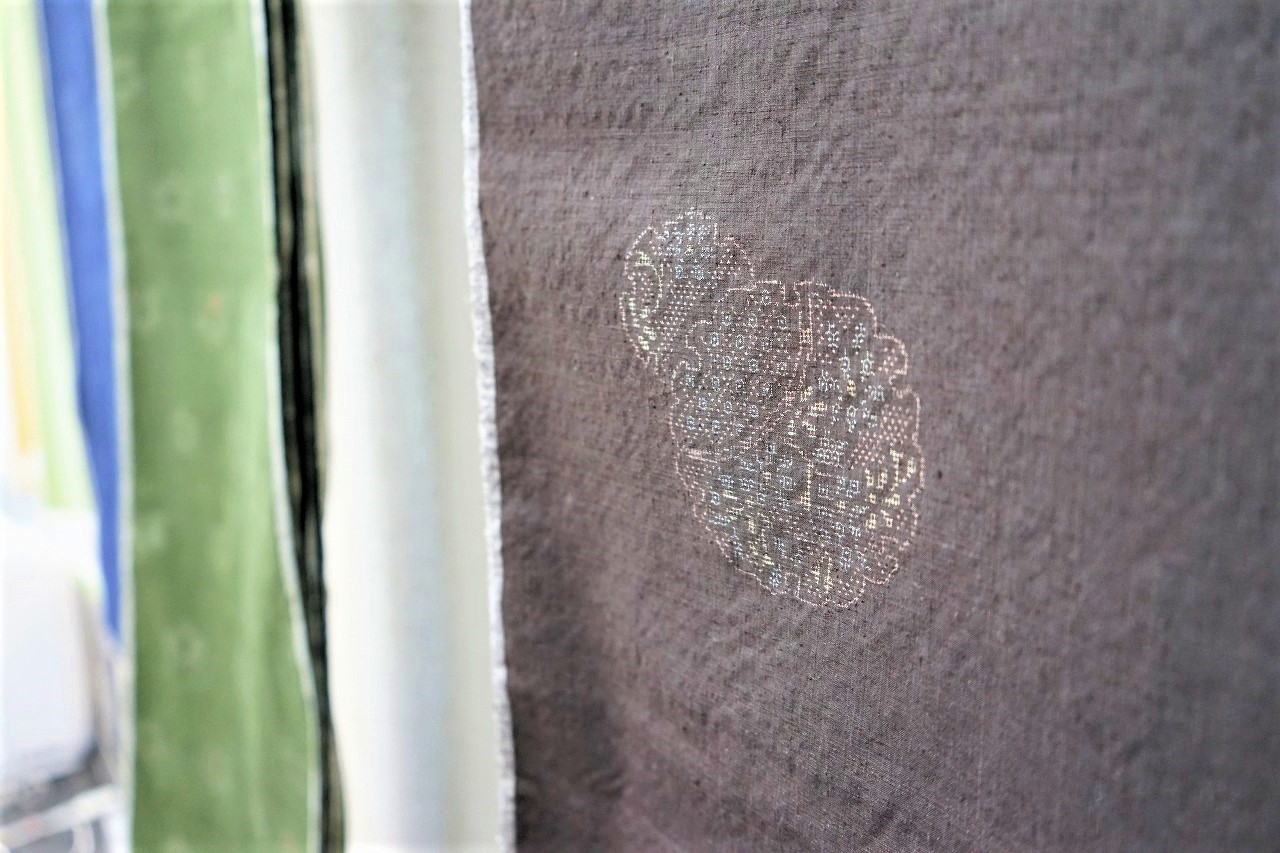 During the Muromachi (1333-1572) and Edo (1603-1868) periods, the Yuki clan, which was governing the Yuki region, would send offerings of silk fabrics to the shoguns (military governors of the country). It was during the Edo period that silk fabrics made in Yuki came to be called "Yuki tsumugi."
Only men used to wear kimonos made with Yuki tsumugi during the Edo period. Due to strict class regulations, merchant members could wear a limited palette of somber colors, as lavish designs were forbidden. Therefore wealthy merchants would wear kimonos with very discreet patterns, discernible only at a closer look. During those times, Yuki silk fabrics gained a reputation for their subtle elegance.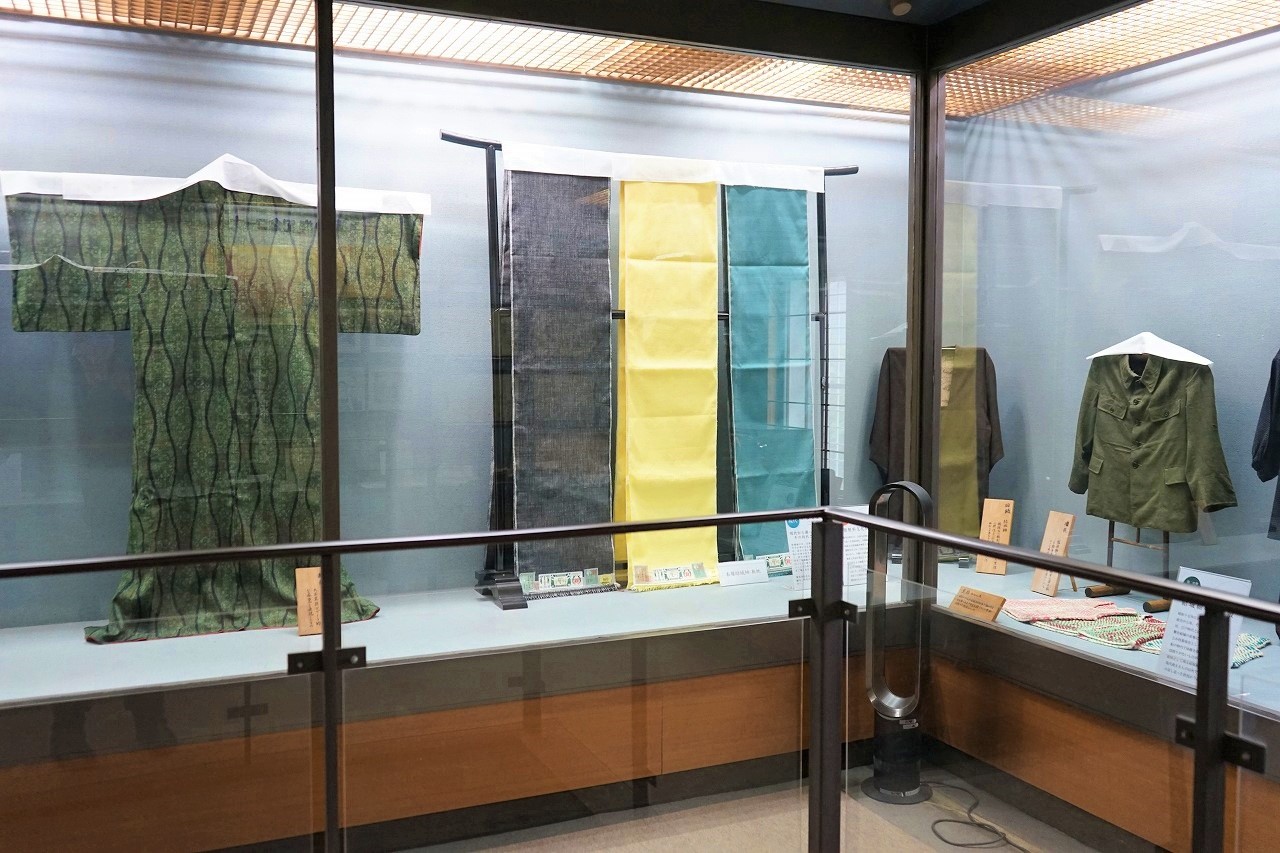 Kimonos for women made with Yuki tsumugi appeared after the beginning of the Meiji period (1878-1912), which coincided with Japan's modernization. The color palette and the patterns used in Yuki silk fabrics widened considerably, reaching the wealth of designs available today. They continue to be praised and cherished by connoisseurs; even Empress Emerita Michiko was noticed wearing a Yuki tsumugi kimono.
The highly meticulous hand work involved in every stage, from spinning to marking the pattern into the yarn and precisely weaving the fabric, is what led to Yuki tsumugi being registered as a nationally important intangible cultural heritage by the Japanese government in 1956 and added to UNESCO's Representative List of the Intangible Cultural Heritage of Humanity in 2010.
Hands-on Workshops Included! Facilities Dedicated to Yuki Silk Fabrics
A trip to Yuki in Ibaraki Prefecture is the best way to encounter Yuki tsumugi fabrics. Yuki Station can be reached in about one hour from Tokyo Station by taking a Tohoku Shinkansen to Oyama Station and then changing to the Mito Line.
We introduce three facilities where you can learn more about these fabrics, see artisans at work, and even take part in workshops to dye or weave tsumugi fabrics!
1. Yuki City Traditional Crafts Center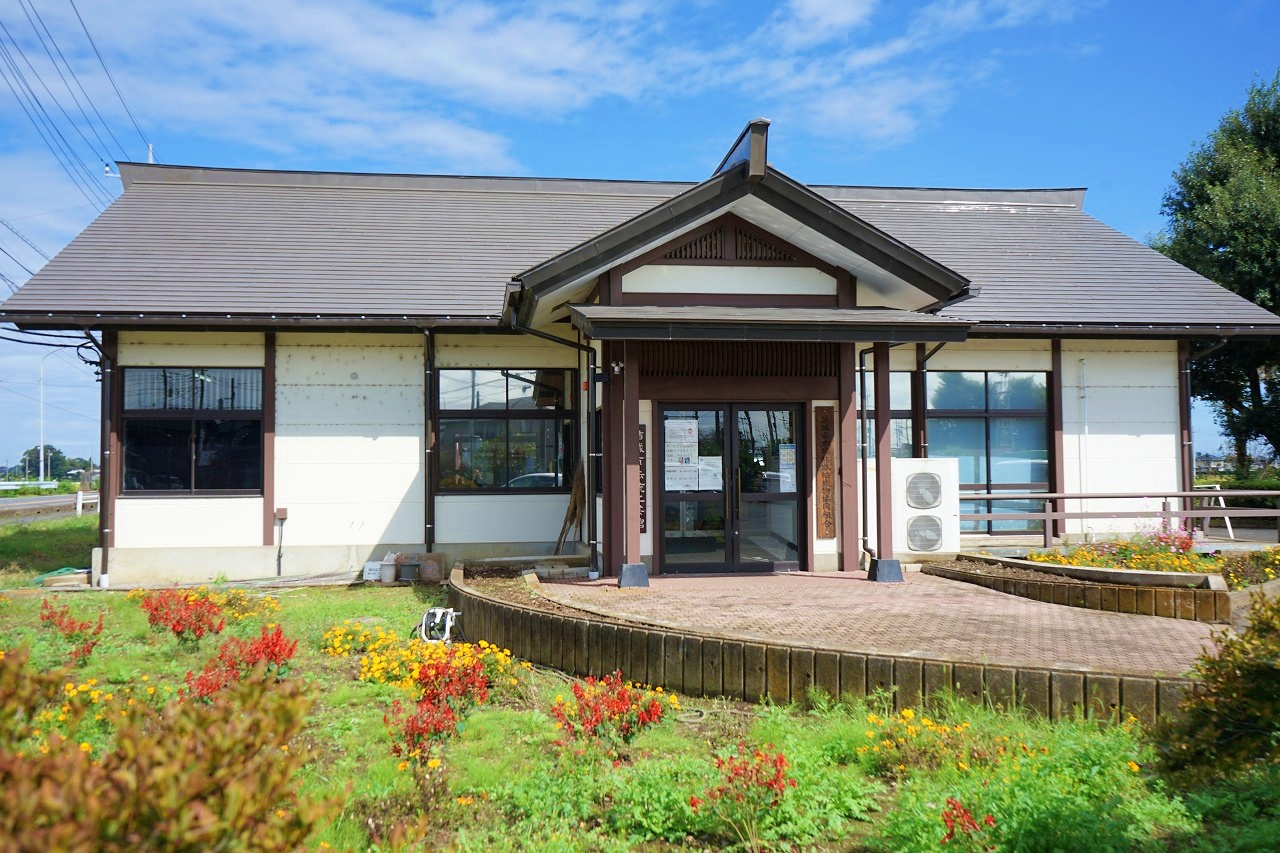 If you wish to see demonstrations by local artisans, visit the Yuki City Traditional Crafts Center. The facility has a corner with exhibits illustrating the process of making Yuki tsumugi fabrics and panels with details and explanations in English.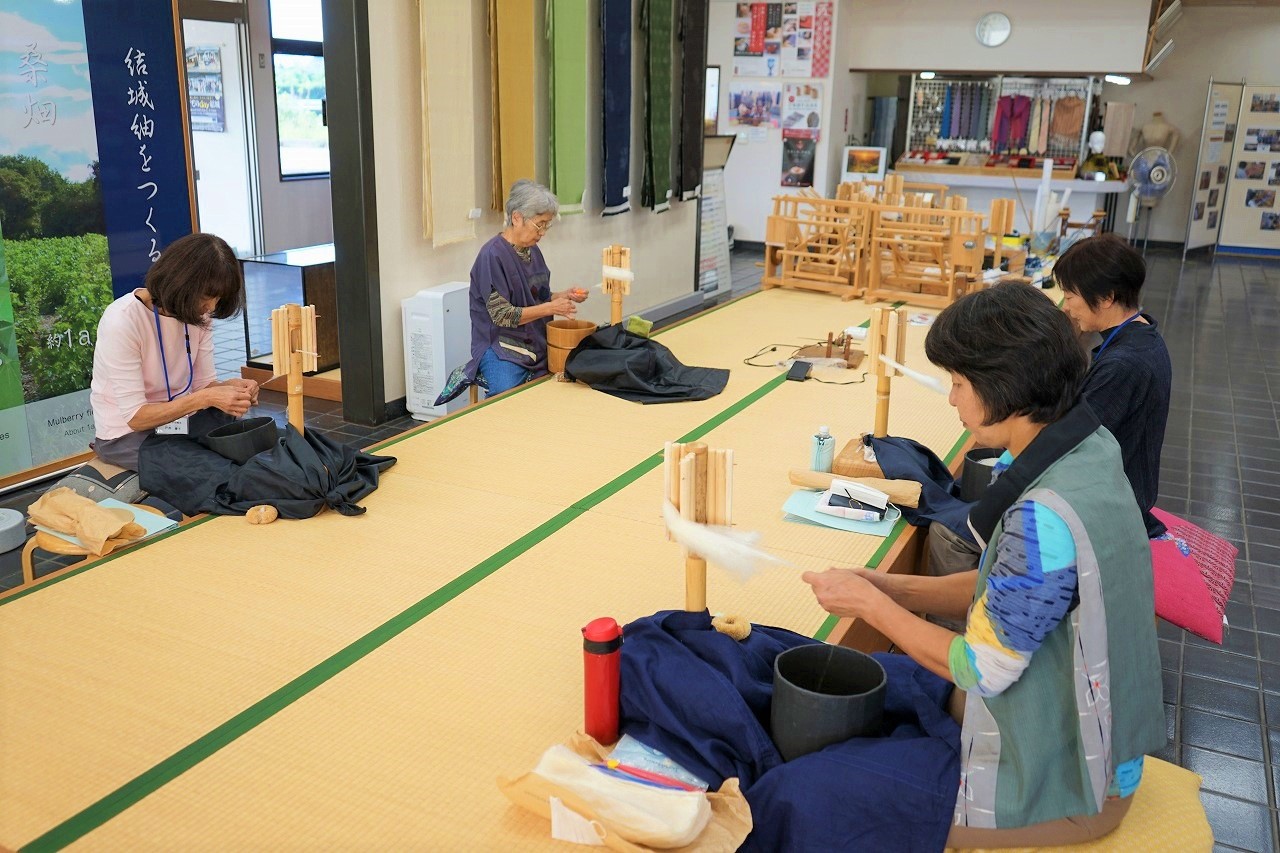 Every day, there are a few local artisans stationed at the center offering demonstrations of hand-spinning and weaving Yuki tsumugi, which can be viewed for free. (Prior reservations are not required.)
It's fascinating to see them at work! If you come as an individual visitor, they might even offer you a seat to try your hand at spinning silk yarn. Please note that the artisans may speak very little or no English.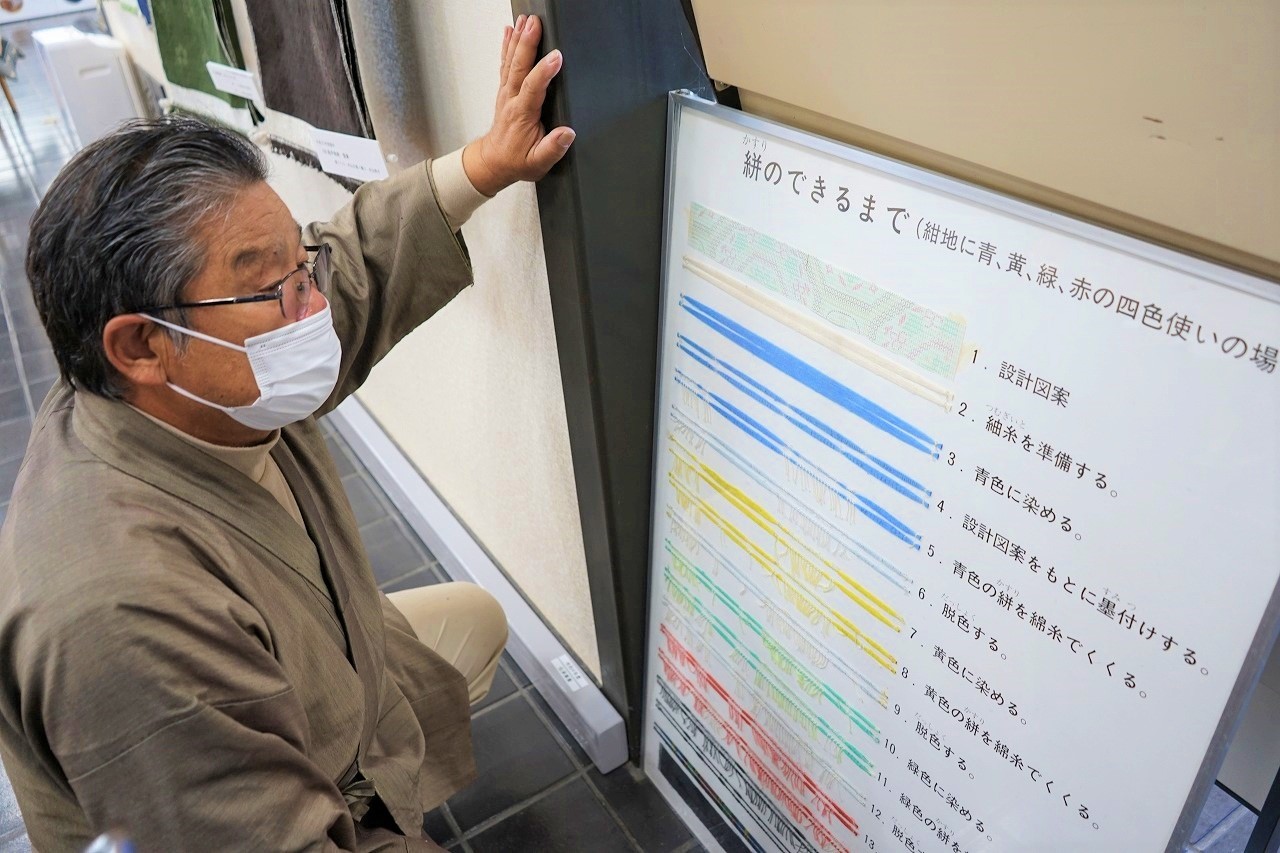 The technique of creating patterns onto the yarn is explained through an exhibit that includes examples of design sheets used for Yuki tsumugi. The designs are usually requested by kimono cloth shop managers ("tanmonoya") who are up to date with the trends and know what kind of patterns would sell.
Another interesting aspect is that it's relatively rare for artisans to dedicate themselves exclusively to making Yuki tsumugi. Instead, this craft is practiced like a side job between a main occupation and family life. Traditionally, Yuki locals would dedicate their time to agriculture from late spring to late autumn and do work related to tsumugi fabrics during the cold months.
Given the amount of time and work involved in creating a single roll of tsumugi cloth, every item is the fruit of community work rather than of one or two individuals.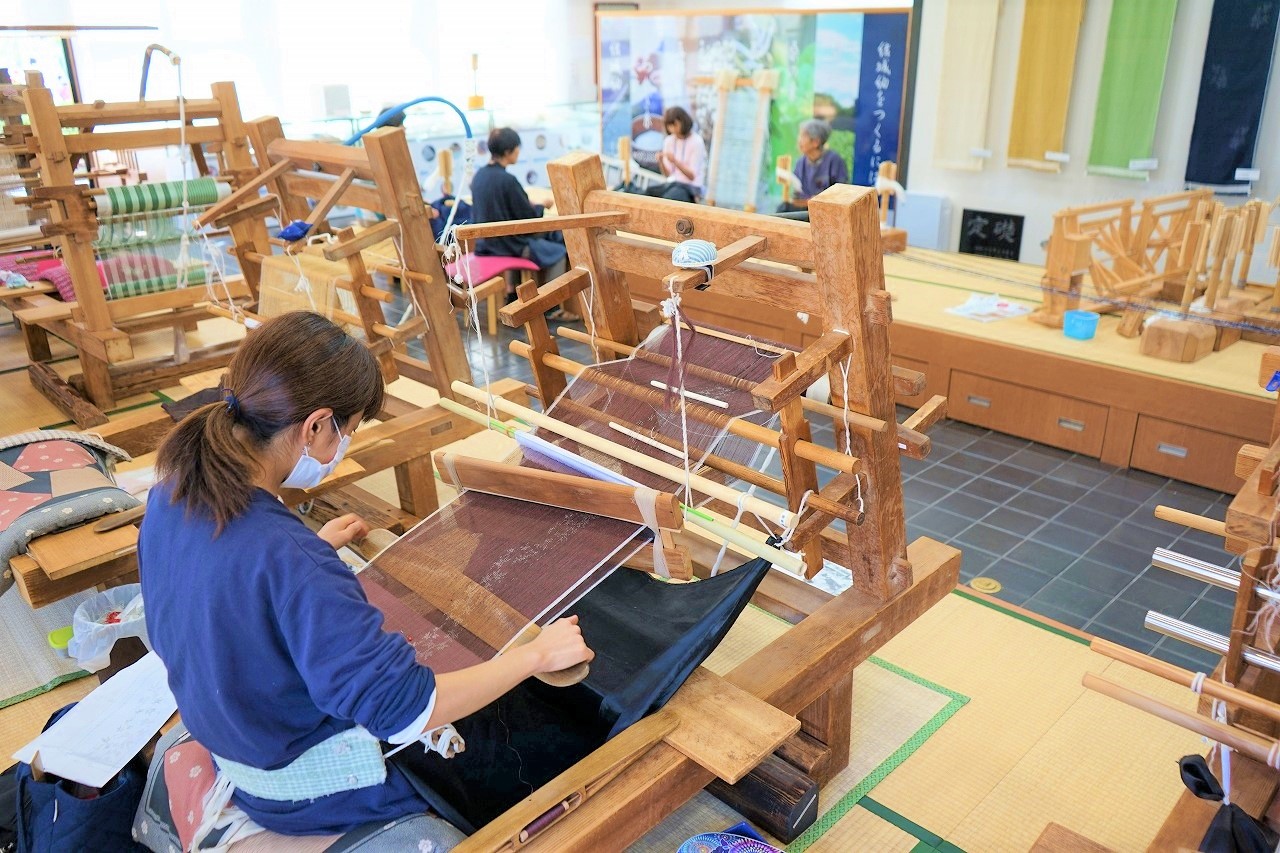 One of the functions of the Yuki City Traditional Crafts Center is to transmit the tsumugi silk fabric production techniques to community members who wish to learn them. That is why artisans gather here regularly and learn from each other while creating new tsumugi items.
Information
Location

Yuki City Traditional Crafts Center

Address

Ibaraki, Yuki City, Yuki 3018-1
Google Map: https://goo.gl/maps/RK4VshUHHc6zeuCv8

Access

5 minutes on foot from Higashi-Yuki Station on the Mito Line


Contact

029-632-1108

Website
2. Tsumugi Silk Museum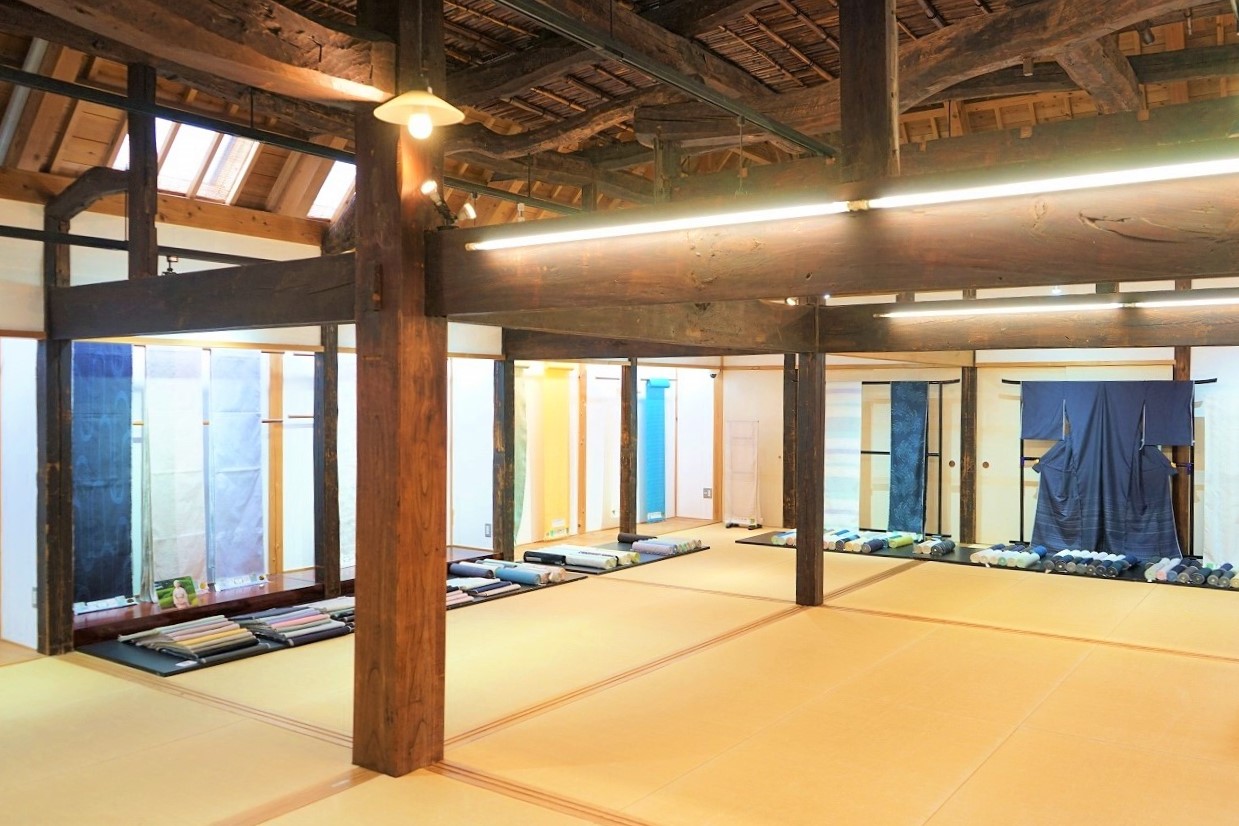 The Tsumugi Museum, or Tsumugi no Yakata, is a complex dedicated to promoting and preserving Yuki tsumugi crafts, established in 2006.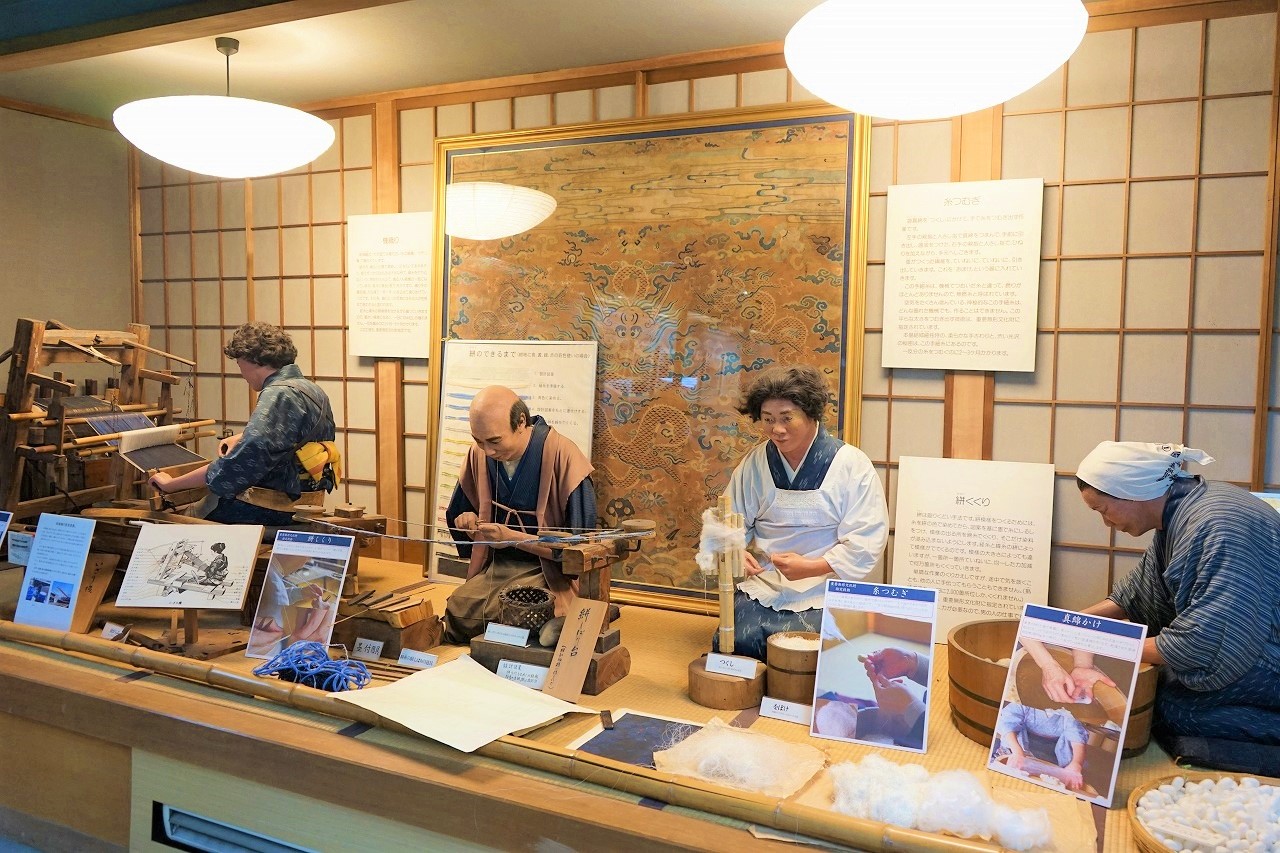 Visit the museum facility first to learn more about the history of Yuki tsumugi silk fabrics. Historical documents on display mention this craft through the ages, from the Nara period until modern times.
A particularly fascinating document is an Edo-period plea from famous fabric vendors in Edo, Japan's capital at that time, addressed to Yuki artisans, in which they asked for the prices of tsumugi fabrics to be lowered. Although they were very much admired and in demand, tsumugi fabrics were extremely expensive and very few customers could afford them even in the Edo period.
An extensive display shows the stages of processing silk, dyeing the yarn, and weaving Yuki tsumugi fabrics.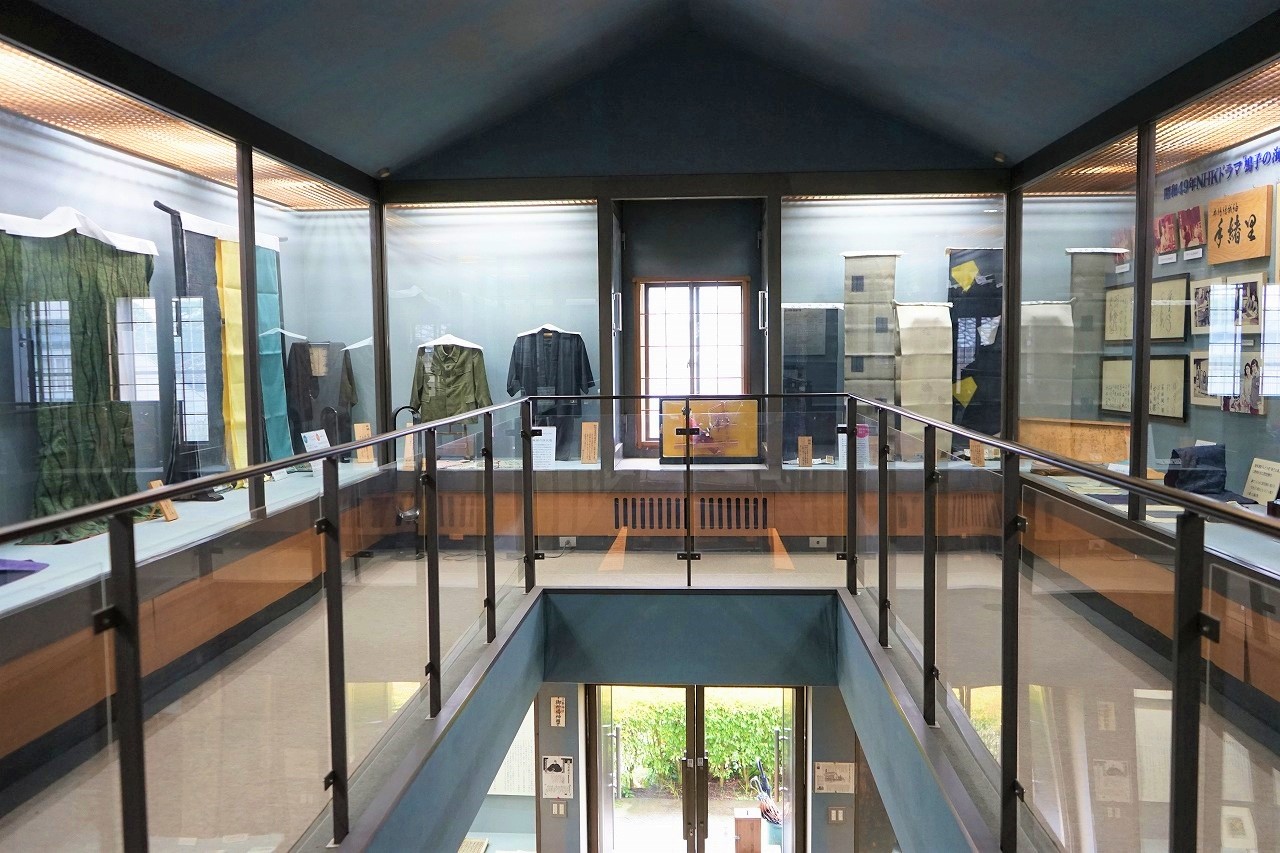 On the second floor, you can see elegant Yuki tsumugi items made during the Edo period. Take a good look at the men's kimonos and you'll notice how discreet the patterns are, almost indistinguishable to the naked eye.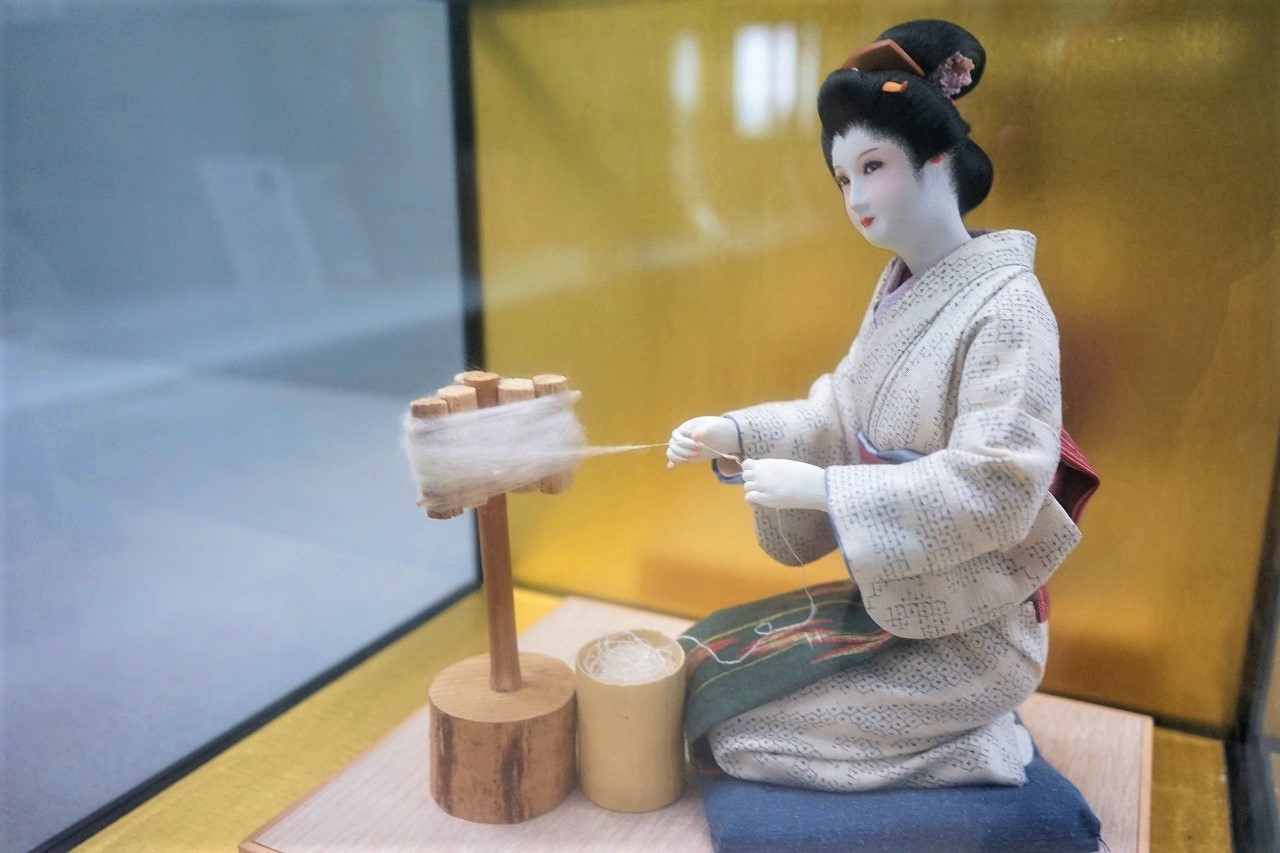 Women's kimonos with beautiful colorful patterns made during the Meiji period are also on display. The gentle sheen of these kimonos will surely leave a deep impression!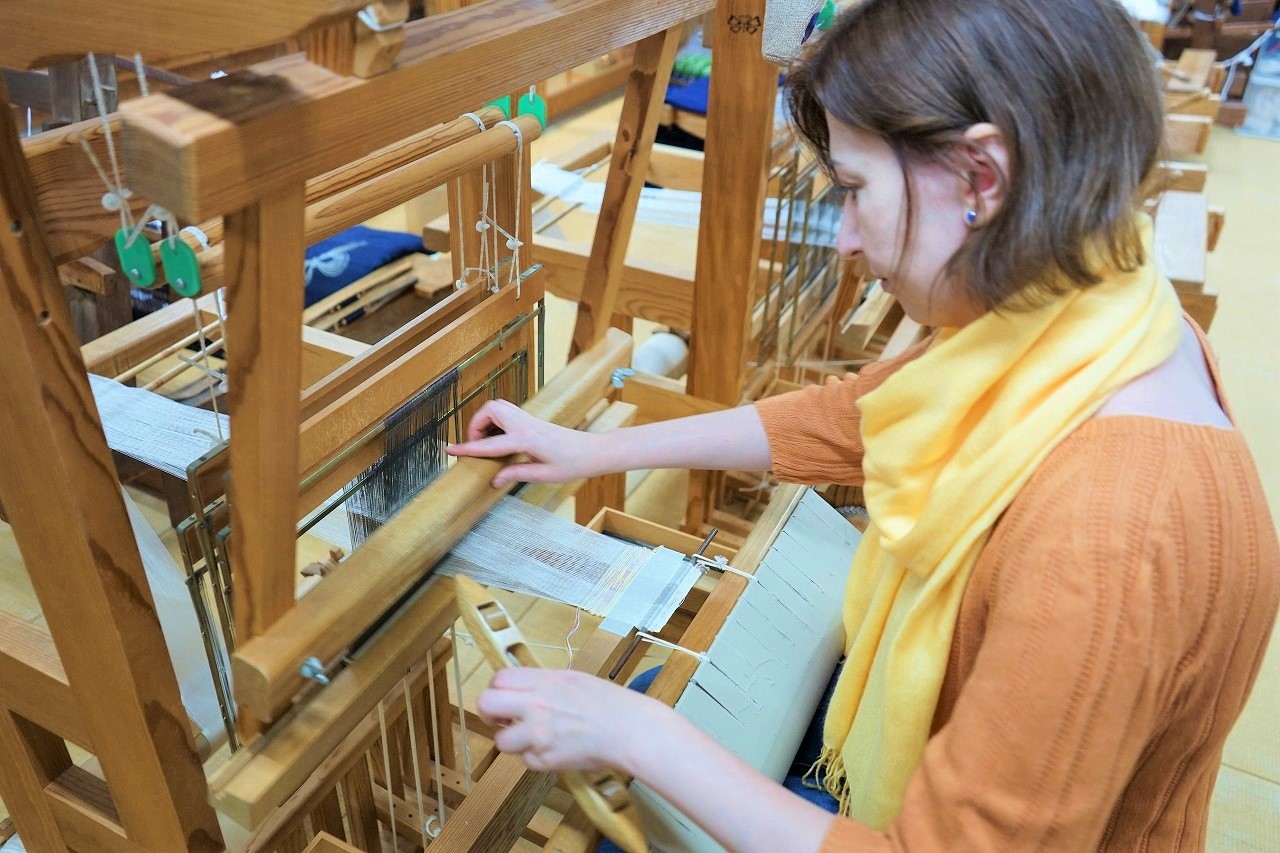 The building neighboring the museum is a studio where hands-on activities and workshops take place. You can sign up in advance for a weaving workshop to make a Yuki tsumugi coaster.
After choosing the yarn, you'll learn to handle the weaving loom and start working on your coaster. It's an incredibly fun experience! The sound of the loom has an entrancing quality; before you know it, you'll be completely immersed in the activity. The coaster can be completed in about 15 to 20 minutes.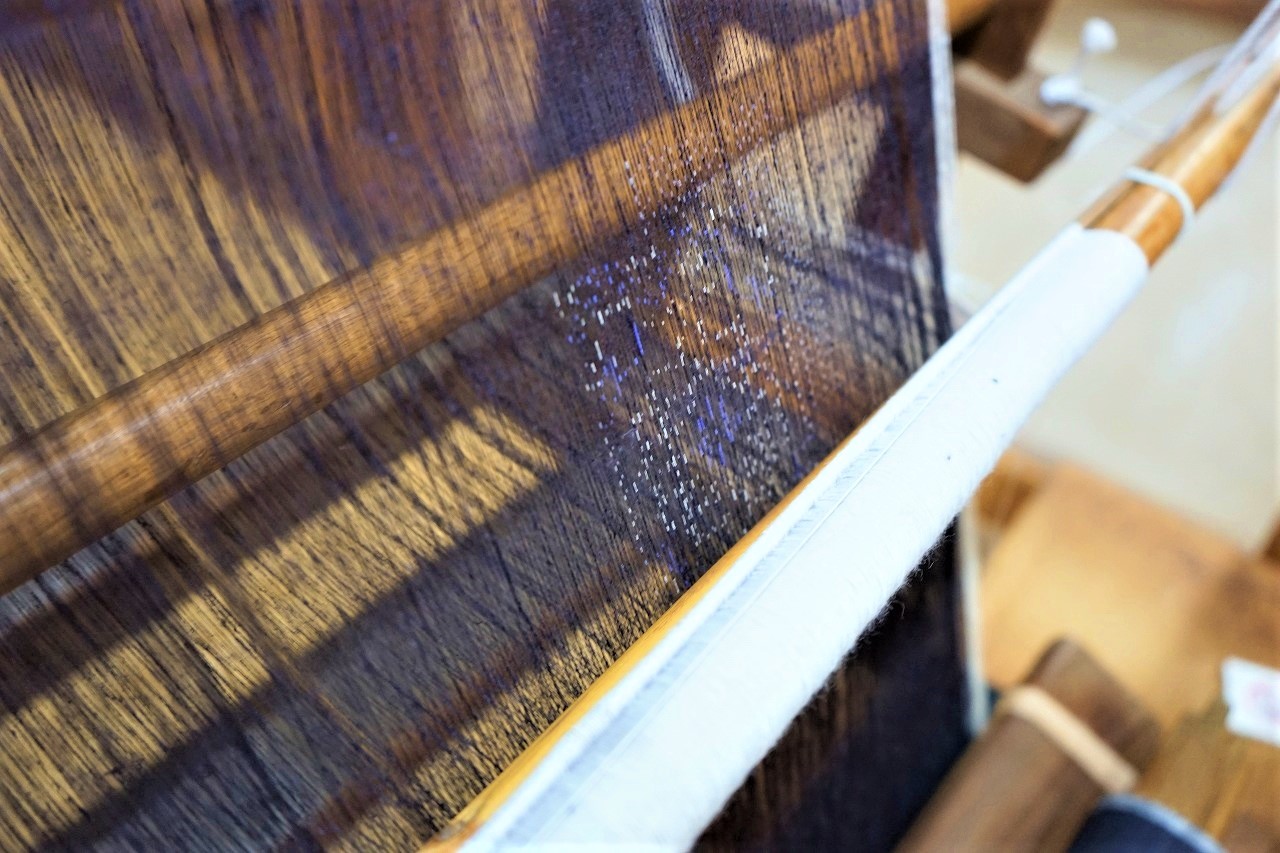 Up to ten participants can be accommodated in one session. The fee for this workshop is 2,200 yen. The facility has staff with conversational English-speaking skills. On Saturdays, an artisan offers weaving demonstrations at the jibata loom, which is usually used to make tsumugi fabrics. It's fascinating to see the precision with which artisans recreate the intricate designs by carefully superimposing the warp and the weft.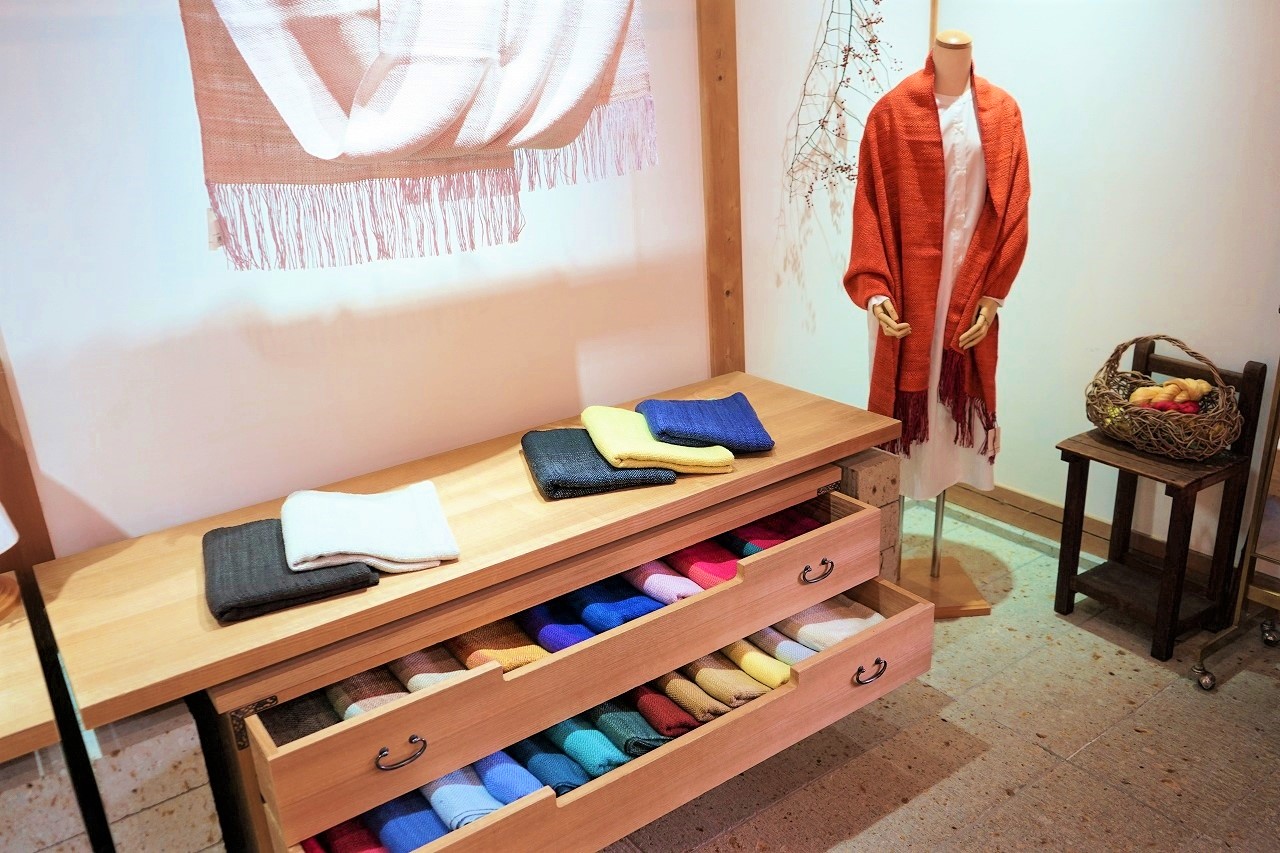 Tsumugi no Yakata has a gallery with around 200 rolls of tsumugi fabrics on display and available for sale. The variety of patterns and colors will take your breath away! You can also find souvenirs like shawls, accessories, and elegant wallets made with Yuki tsumugi fabrics in the shop where the reception of the facility is located.
Information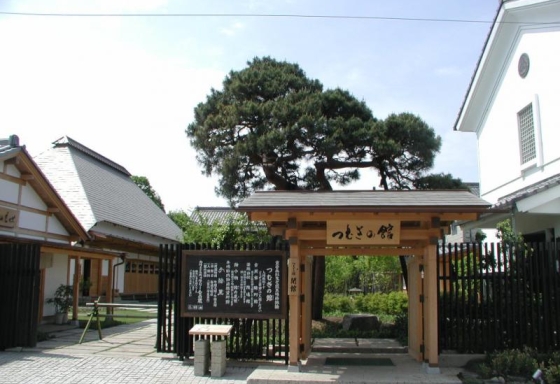 Tsumugi Silk Museum
The museum was opened in 2006 by Okujun Inc., a Tsumugi wholesaler with a history spanning over 100 years. With the aim to educate people about Yuki-tsumugi (a Japanese silk-weaving technique) and its production, the facility also commemorates the company's 100th anniversary.
The museum houses a gallery, Yuki-tsumugi exhibition, and a craft studio where visitors can participate in weaving and dyeing workshops. There are also various seasonal events during the year, including hand-dyeing yukata (light cotton kimono) workshops and unique displays for Hina Matsuri (Girl's Day Festival) in spring.
See More
3. Tsumugi Village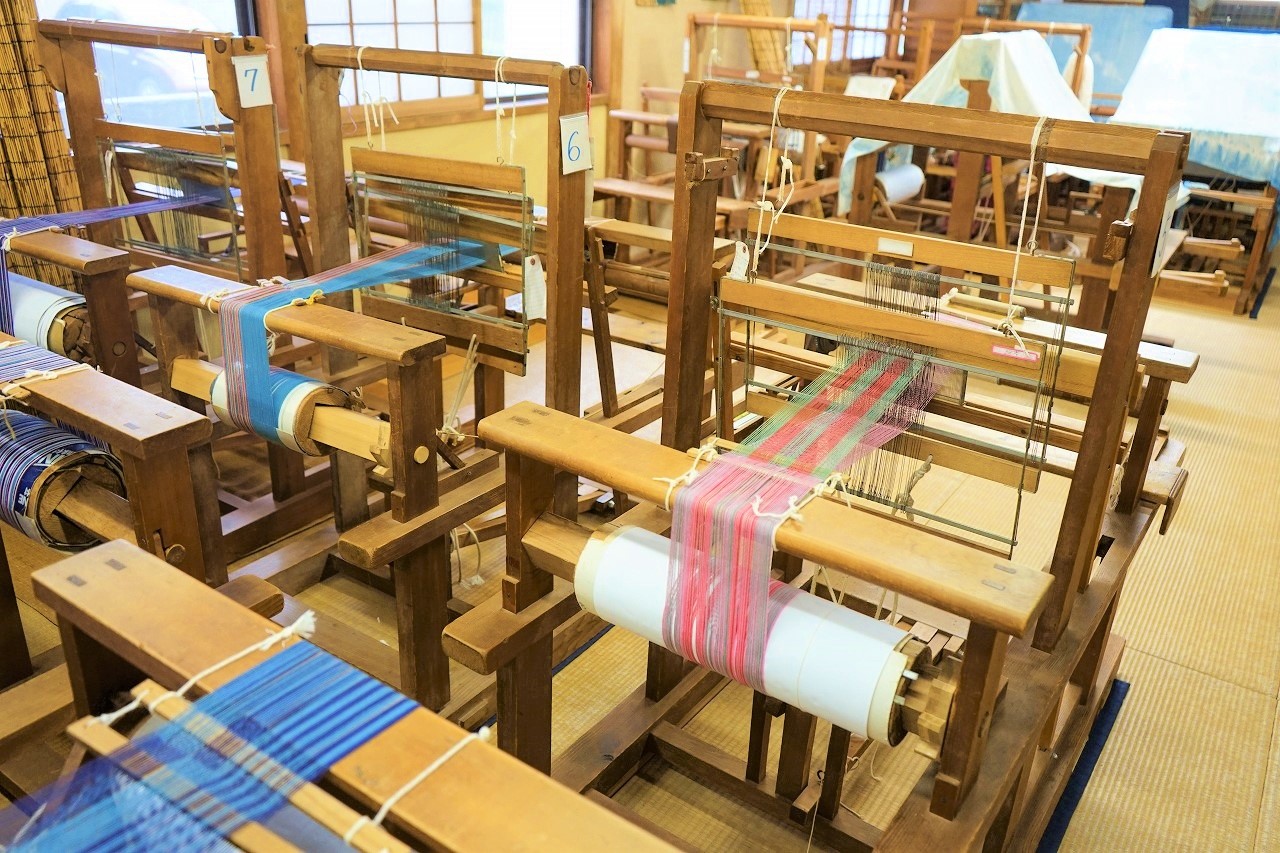 Not far from the Tsumugi Museum is Tsumugi no Sato (Tsumugi Village), an artisan studio that offers hands-on experiences to visitors and groups. Yuki tsumugi crafts are just one category of activities available here. Visitors can also try their hand at indigo dyeing, as well as weaving tsumugi items such as a coaster (930 yen), a shawl (from 5,000 yen and above), or a table runner (4,000 yen).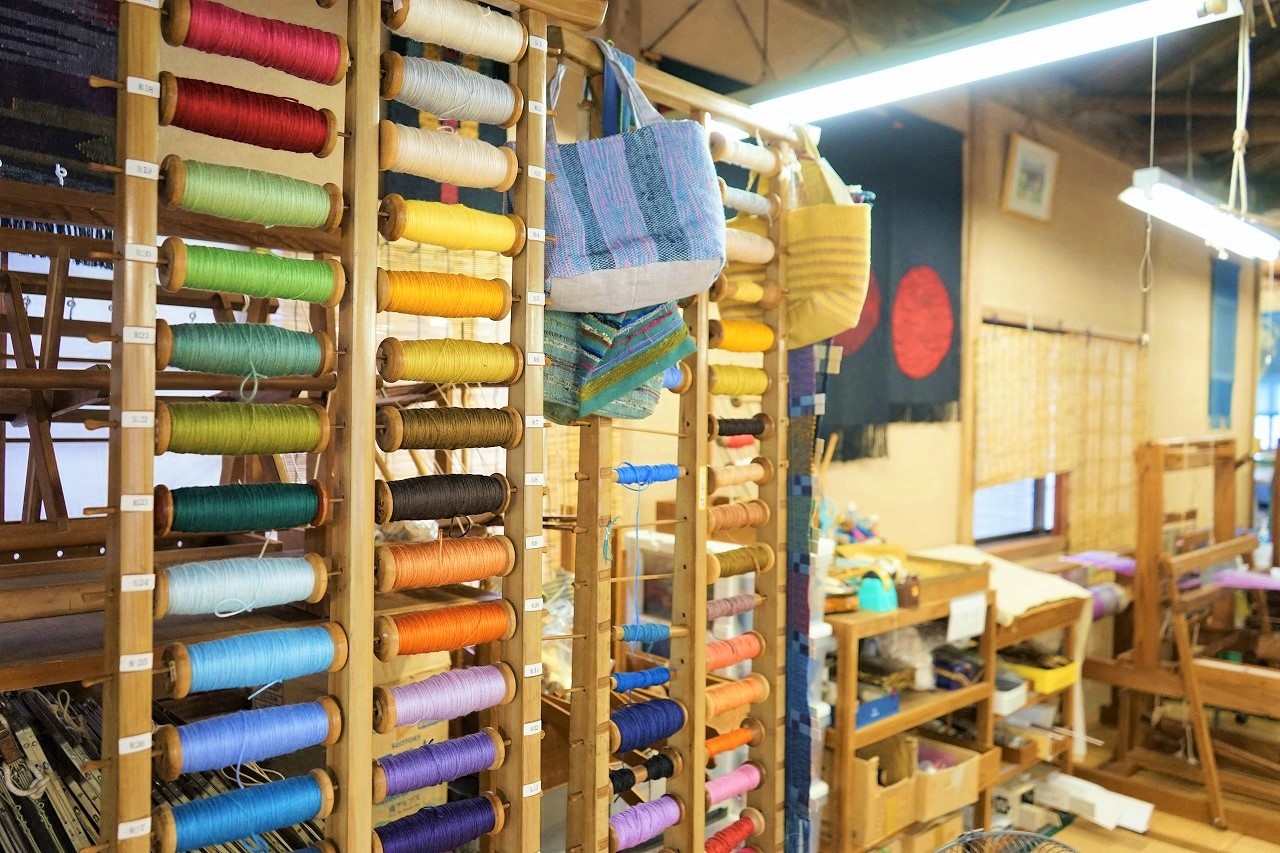 Up to 20 participants can join a workshop in one session. Please note that advanced reservations by phone are required. The studio has a souvenir corner with various types of craft items made in Yuki, from accessories and interior items to glassware with motifs inspired by the design of Yuki tsumugi fabrics.
Information
Location

Tsumugi no Sato

Address

Ibaraki, Yuki City, Yuki 2515
Google Map: https://goo.gl/maps/zPYScXW7d1wNiwh3A

Access

25 minutes on foot or 7 minutes by taxi from Yuki Station (Mito Line)

Contact

Contact: 029-632-8002
Email: info@tsumugi.co.jp
Visit Yuki to See and Touch the Famous Local Silk Fabrics!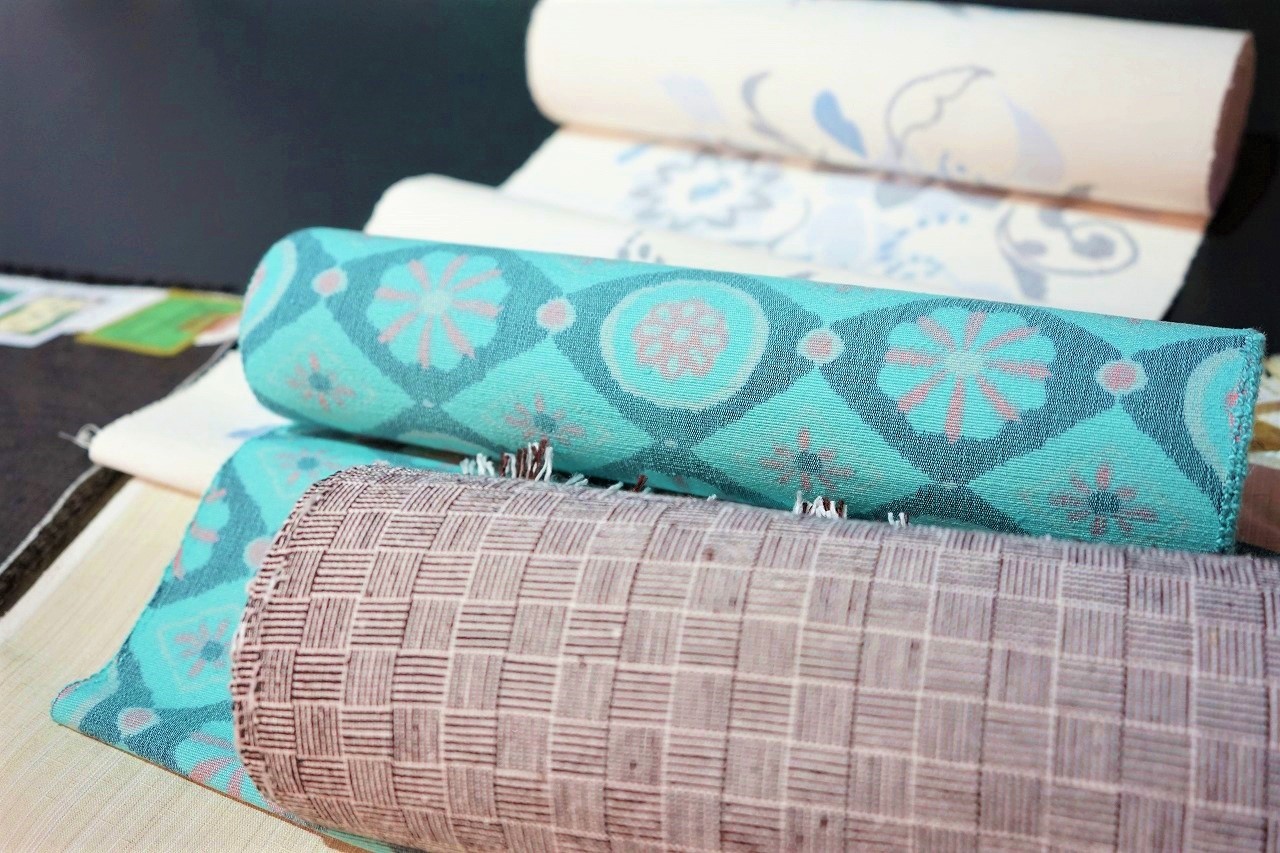 The city of Yuki in Ibaraki is the best place to encounter the UNESCO Intangible Cultural Heritage of Yuki tsumugi silk fabrics. Watching the meticulous artisan work involved in making these fabrics and trying your hand at weaving a simple tsumugi item is an enriching experience that will help you appreciate this ancient craft even more.
The information presented in this article is based on the time it was written. Note that there may be changes in the merchandise, services, and prices after this article are published. Please contact the facility or facilities in this article directly before visiting.