5 Special Accommodations in Ibaraki: From Traditional Guesthouses to Hideaway Resorts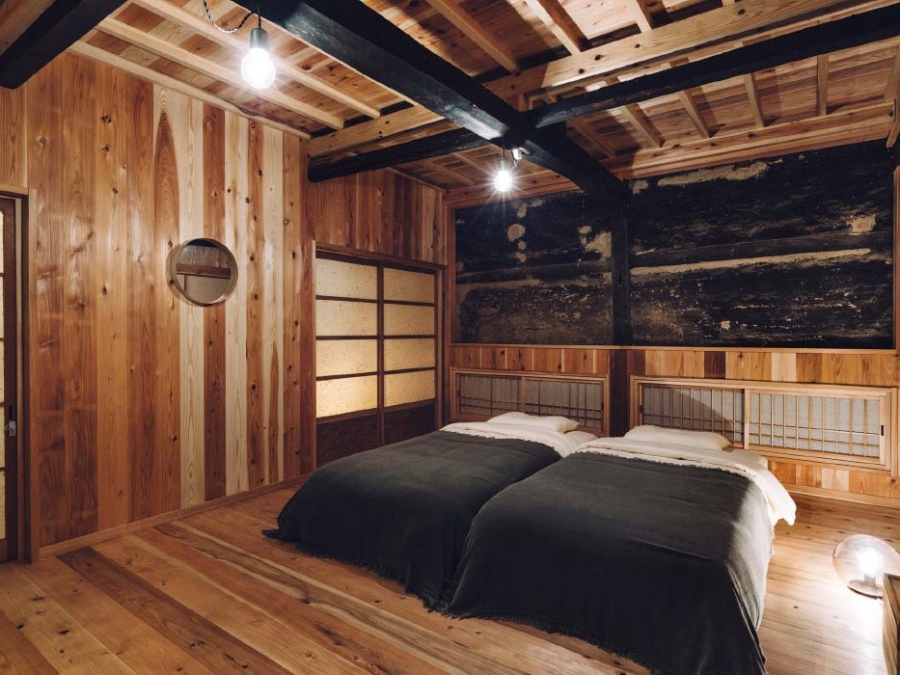 Ibaraki faces the Pacific Ocean and boasts an abundance of mountains and rivers. The area offers various lodgings, from an traditional Japanese home turned into a guesthouse to a heavenly seaside villa. This article will introduce five Ibaraki accommodations that we recommend for an unforgettable stay.
Ibaraki: A Treasure Trove of Extraordinary Lodgings
One of the pleasures of traveling is choosing where to stay. There is nothing wrong with an inexpensive, no-frills hotel, but spending a night at a pleasant inn would make for a memorable trip.
Located near Tokyo, Ibaraki has various places to stay, including a traditional house nestled in a valley, a renovated historical building, and a gorgeous seaside resort with a pool. Use this article as a guide when booking an accommodation that catches your eye.
1. Guesthouse Kominka Eguchiya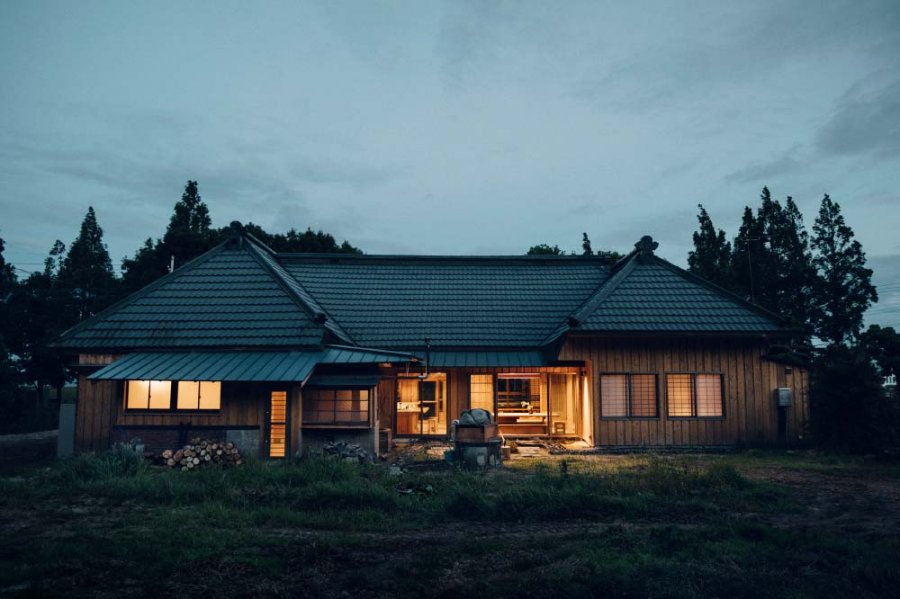 Eguchiya is a simple lakeside kominka (traditional Japanese home) where guests can leisurely spend their time.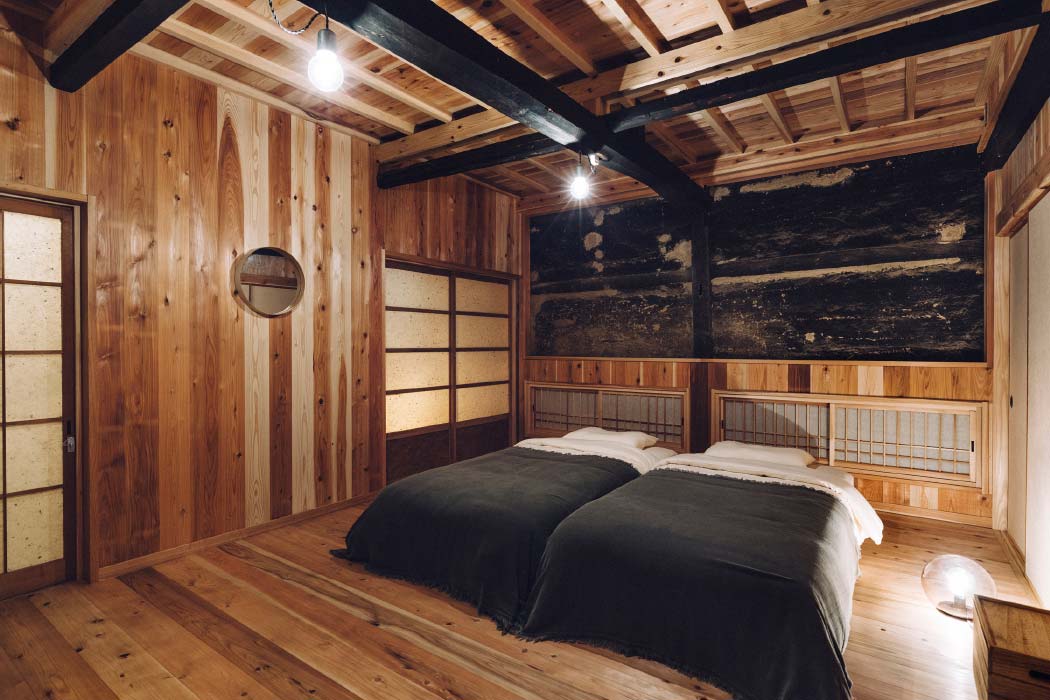 This building was initially built as a sake brewery around 1900 and was renovated into a guest house with historic charms. The entire structure and wooden furniture were refurbished, adding an elegant taste to the accommodation.
Eguchiya hosts various workshops for guests. Meals consist of rice cooked on an old-fashioned stove using firewood served with pond smelt (wakasagi) and Japanese icefish (shirauo) caught at Lake Kasumigaura. The workshops include baking pizza using a stone oven and sausage-making courses, building a bonfire, wood-chopping, and harvesting vegetables and bamboo shoots.
The inn is only 100 meters away from Lake Kasumigaura, the second largest lake in Japan. Guests can take a lakeside walk or a complimentary ride on a rental bike along Tsukuba-Kasumigaura Ring-Ring Road.
2. Cocos Harbor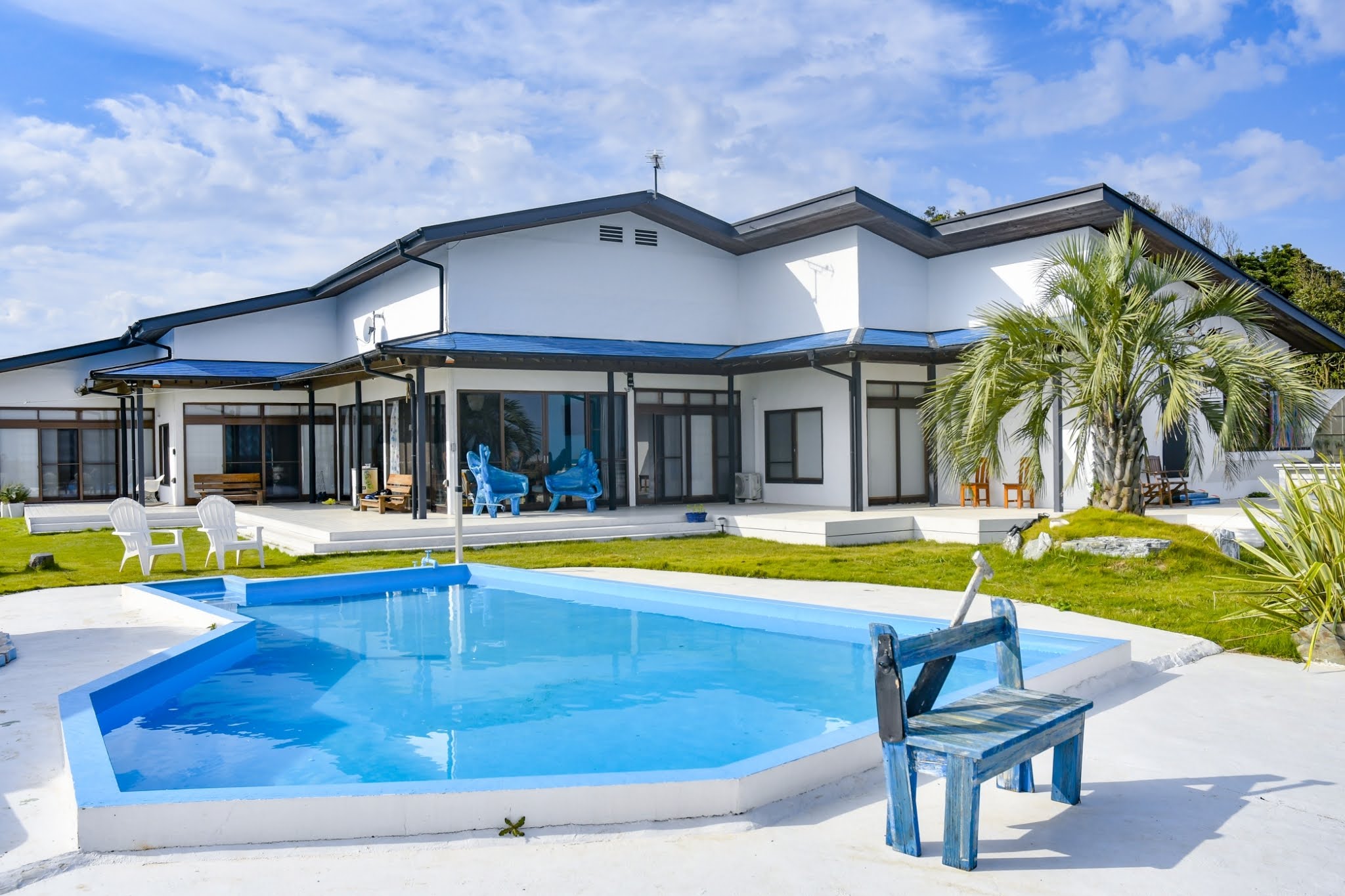 Cocos Harbor is located in Hokota, a city facing the Pacific Ocean. The villa stands on top of a hill with an ocean view, welcoming only one group of guests per day.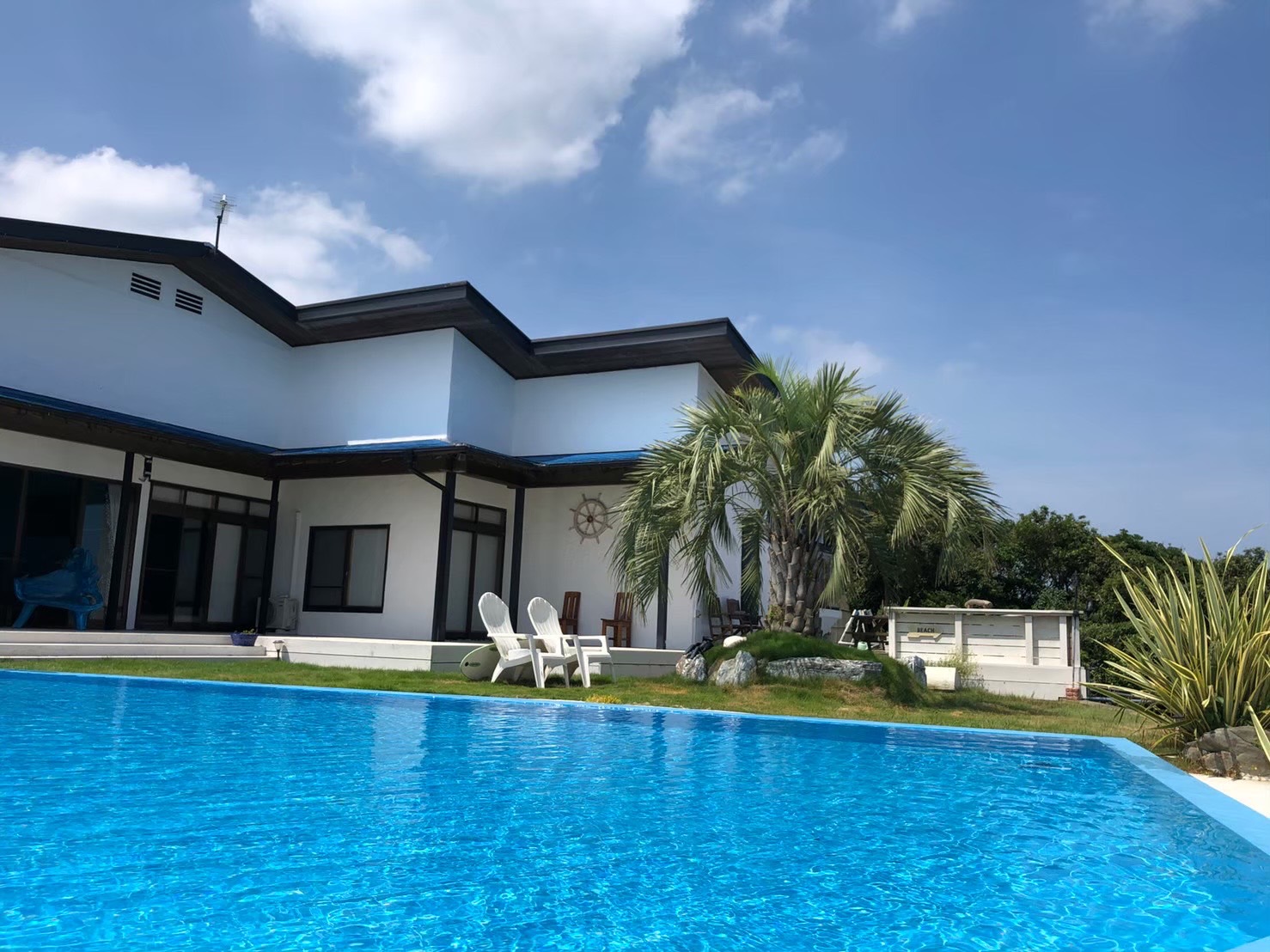 The facility includes a sauna, small pool, open-air party space, and a gazebo with a pizza oven. There is also a multi-purpose room measuring 200 square meters with a billiard table and karaoke set ideal for playing loud music or hosting a party. The villa is situated next to a farm, so guests won't have to worry about the noise.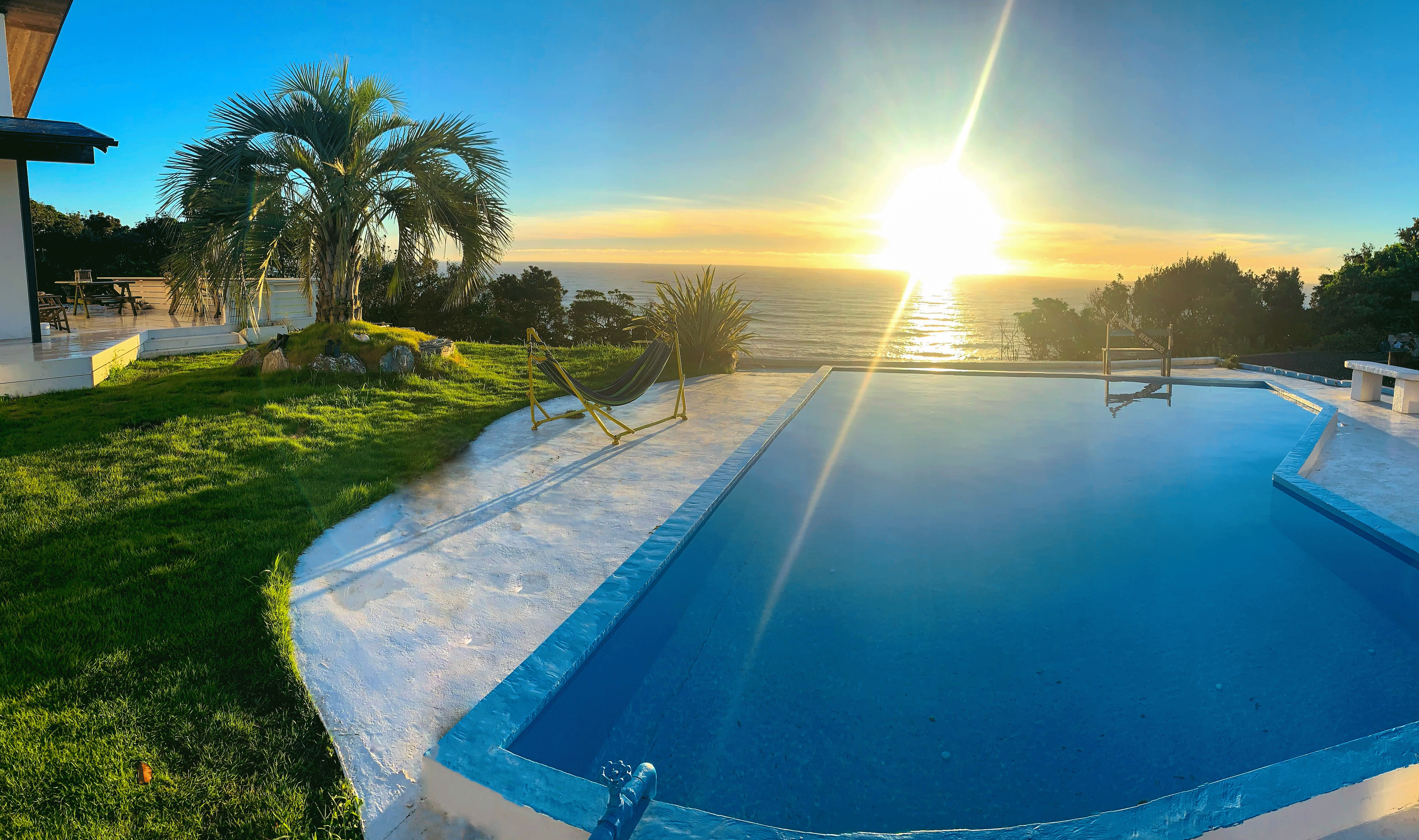 It is a ten-minute drive to the nearest beach. Additionally, all three bedrooms offer an ocean view. This accommodation is ideal for those looking to refresh and recharge near the sea.
Home to Cocos Harbor, Hokota City, is Japan's top melon producer. From late April to late October, visitors will find all kinds of melons at the local farmers' market. Neighboring tourist farms also offer a chance to go melon-picking. Melons make great souvenirs as well.
Cocos Harbor is also close to Oarai, a popular tourist destination. Guests can easily visit Oarai Isosaki Jinja and Aqua World Ibaraki Prefectural Oarai Aquarium during their stay.
3. Isoyamatei Guesthouse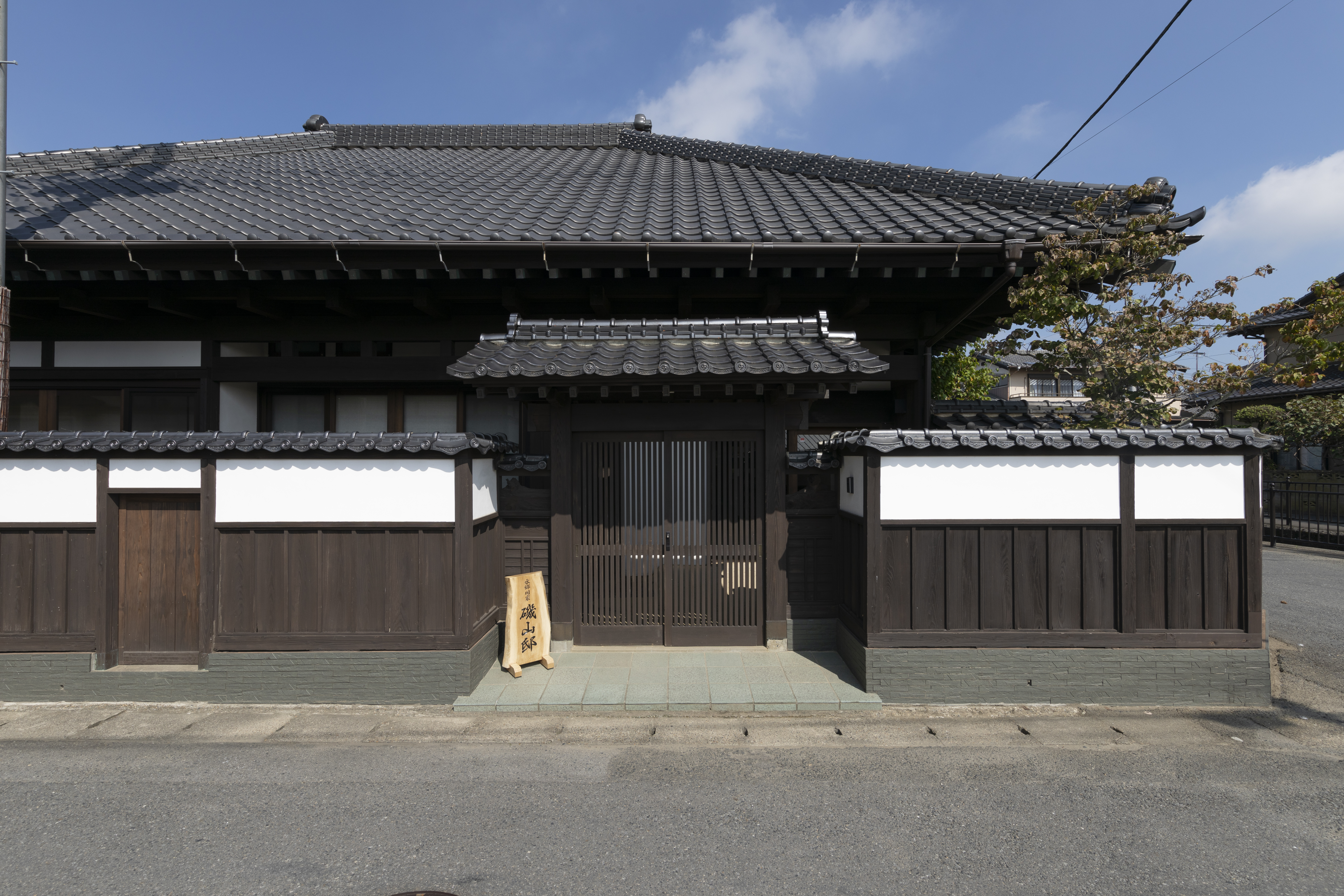 Itako City, located in southern Ibaraki, prospered as a waterway town during the Edo Period (1603-1868).
Visitors can sense the nostalgia of those days at Isoyamatei Guesthouse. This old, one-story residence was built in 1899 and renovated into a private accommodation accepting only one group of guests per day.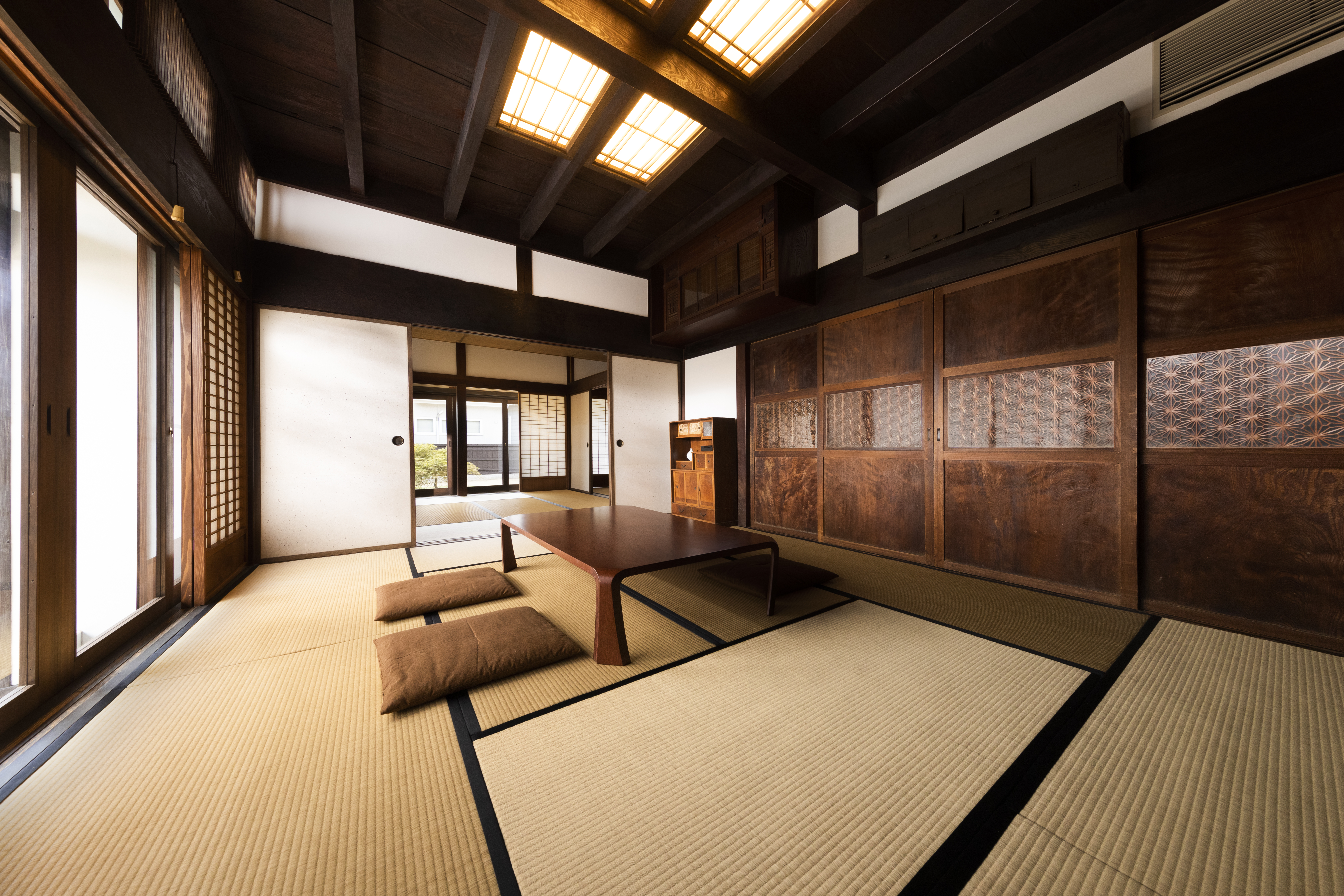 The Japanese-style architecture using aged wood has a unique, relaxing ambiance. The renovation aimed to preserve the original details as much as possible. Carefully rebuilt, Isoyamatei is now a beautiful, sturdy lodging facility.
There is a Japanese garden on the grounds and a backyard with a barbecue grill, where guests can enjoy a picnic. The inn also offers meal options, including a lunchbox made from local products or a barbecue set.
It is a seven-minute walk from JR Itako Station to Isoyamatei. Suigo Itako Iris Garden is near the train station, which annually hosts the Itako Iris Festival. Visitors can enjoy a canal cruise on a rowboat or watch the yomeiri-bune (bridal boat), a local ceremony where a bride travels by boat to her wedding. If you have the chance to visit Itako in June, don't miss these events.
4. Studio & Guesthouse Mutakko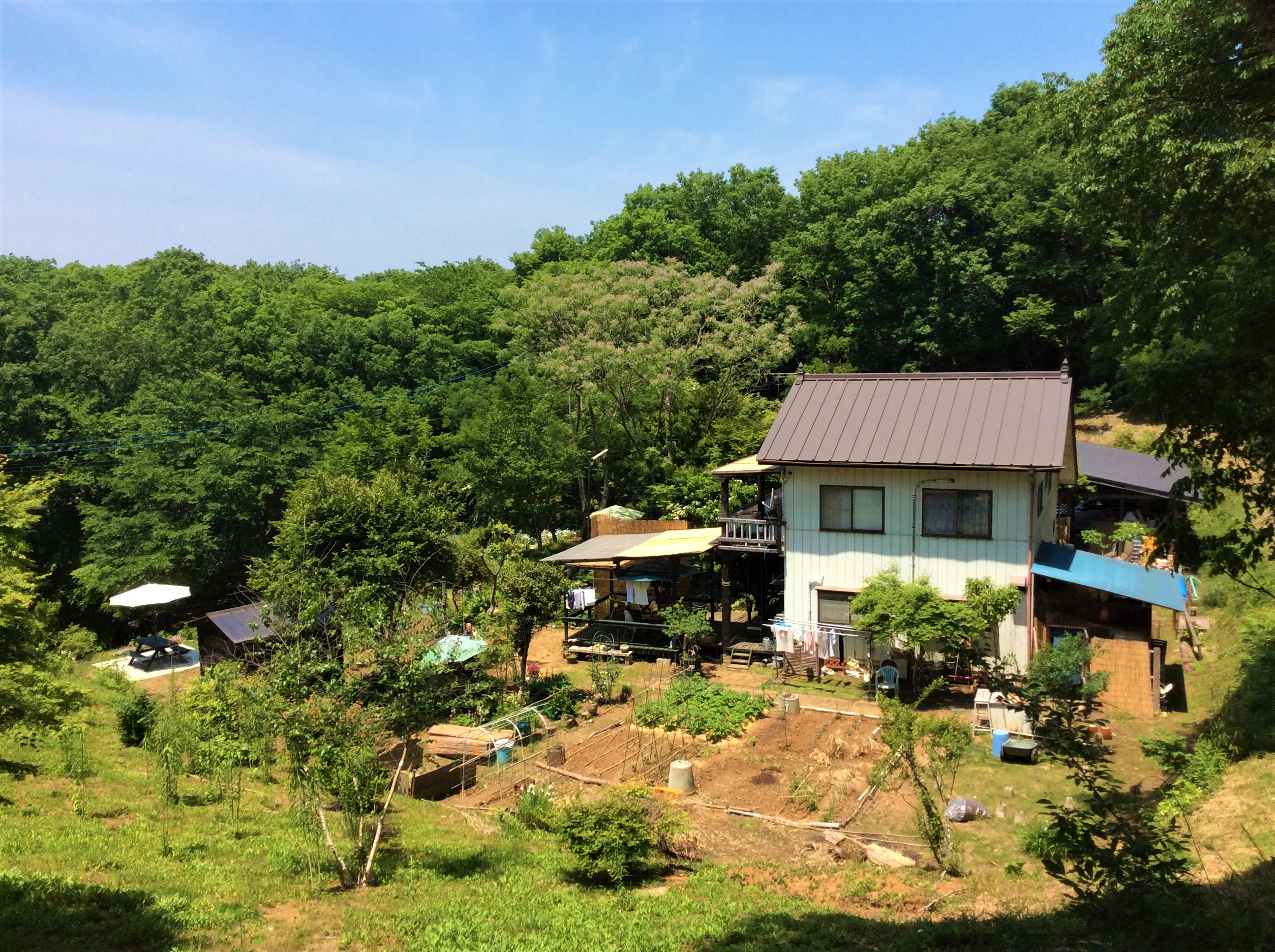 Kasama City is home to Kasama Ware, a traditional pottery. Mutakko is located in a district called Tou no Sato, where many artists reside.
Mutakko is an accommodation owned and operated by a ceramic artist. Located in a mountain village, most people seeing the house for the first time say it looks straight out of "My Neighbor Totoro," a well-known animation movie.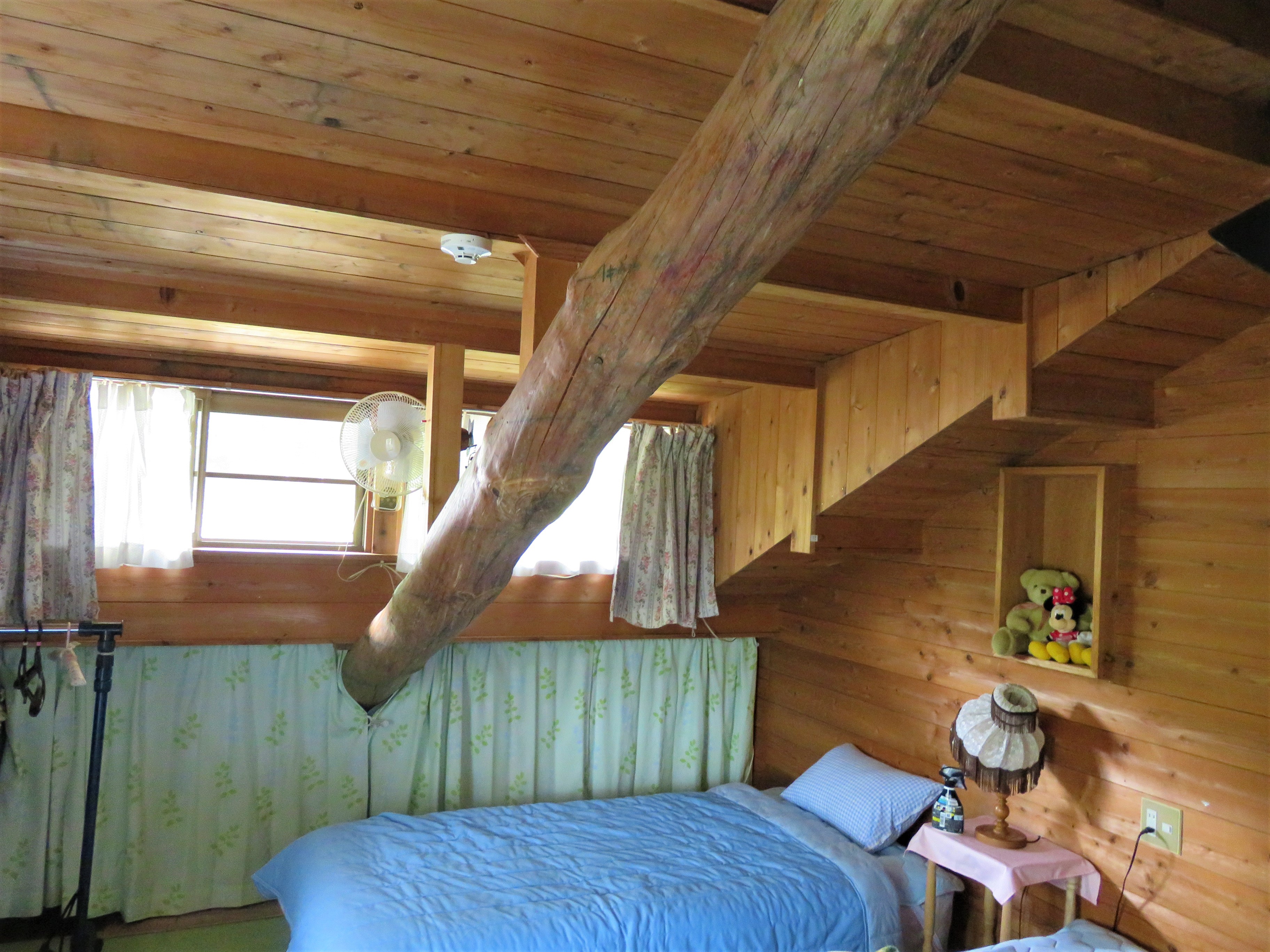 The guestrooms are located on the second floor next to the pottery studio. The living room has a balcony with a great view. In addition to a tatami room, there is another bedroom in the attic with a hideaway. Children will adore this secret room.
The spacious garden has a promenade, barbecue grill, small pond, vegetable garden, and a wooden terrace attached to the house. A gallery displaying the owner's works is also found inside. Guests can even join a pottery workshop hosted by the owner or harvest home-grown vegetables.
Stay at Mutakko and leisurely spend your time in the woods surrounded by handmade items!
5. Iimura's Guest House Farm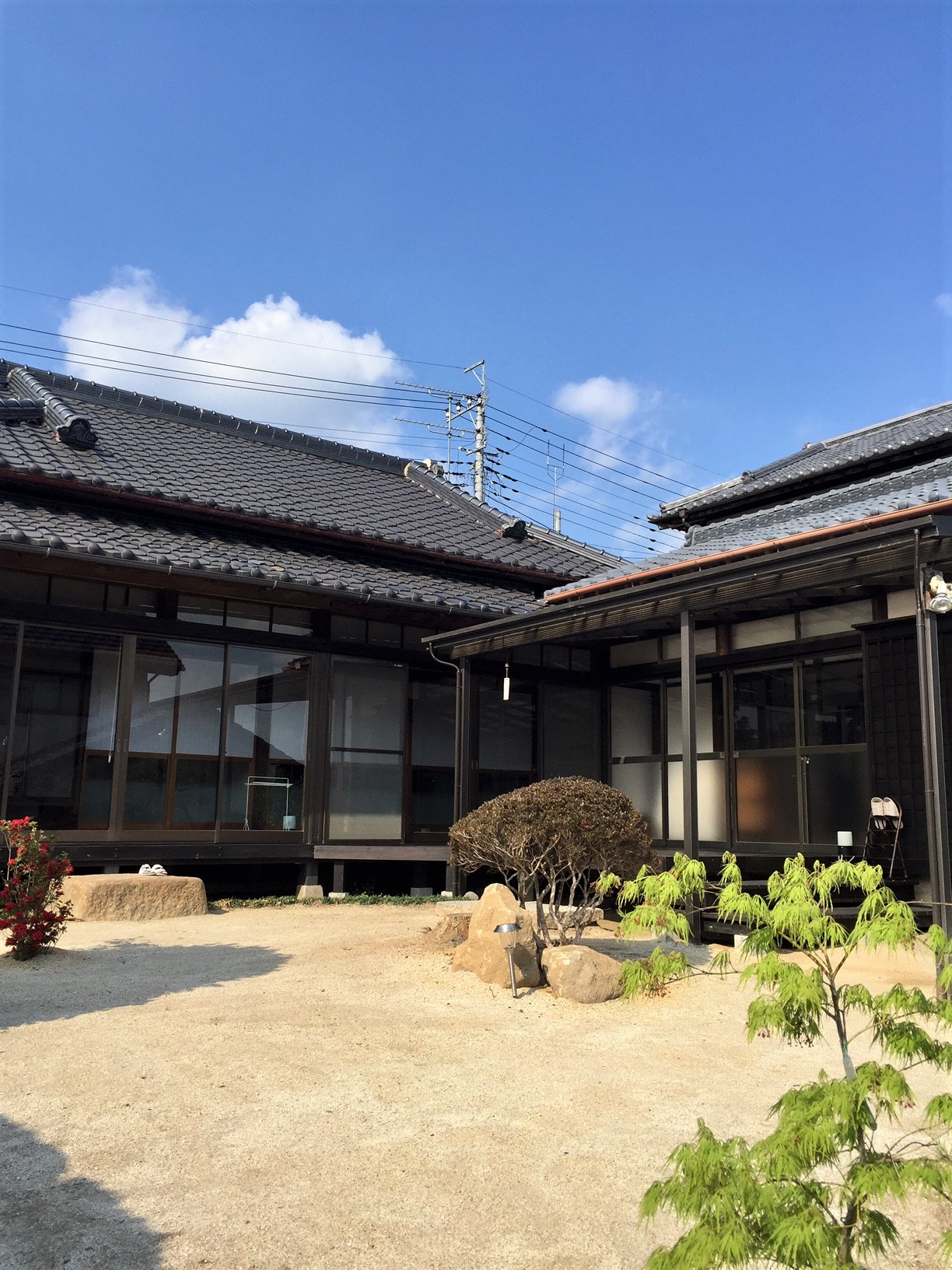 Iimura's Guest House Farm is a private accommodation renovated from an old house built over 80 years ago.
The wooden building is reminiscent of old Japanese farmhouses filled with antique furniture and items. It is a rare sight nowadays. This accommodation is ideal for those who want to experience the daily life of Japan from long ago.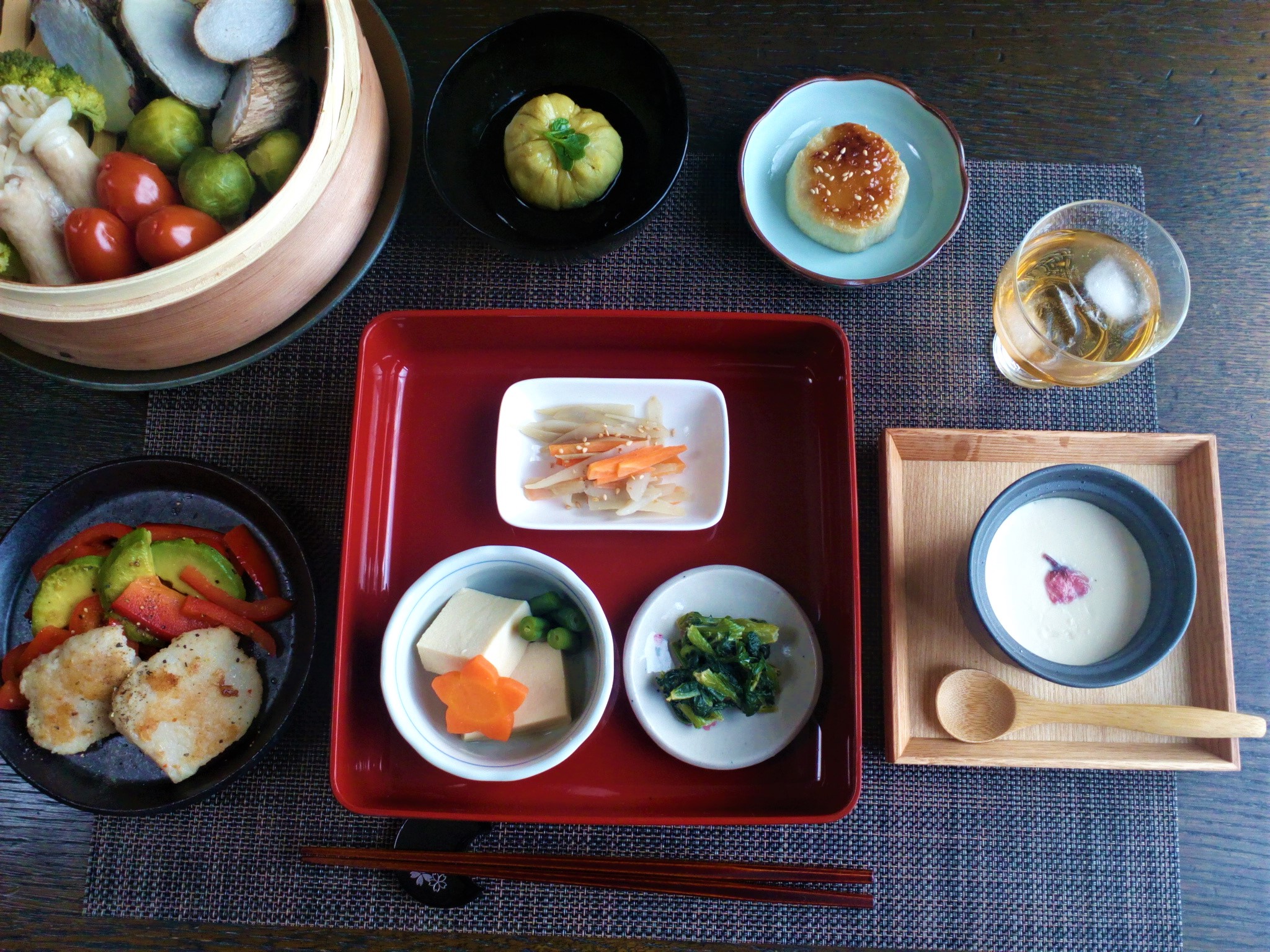 The meals consist of local specialties, including tofu handmade by the owner and seasonal products cooked with a bamboo steamer. The menu changes seasonally, so there is always something new for guests to try.
Iimura welcomes only one group daily so guests can enjoy their private time in a personalized setting. One way to enjoy the facility is by drinking tea on the porch facing the courtyard. This is an accommodation to revel in the rural scenery and seasonal cuisine while soaking up the rich atmosphere of the surroundings.