Brewery Visits and Tastings Near Tokyo! 6 Sake Breweries in Ibaraki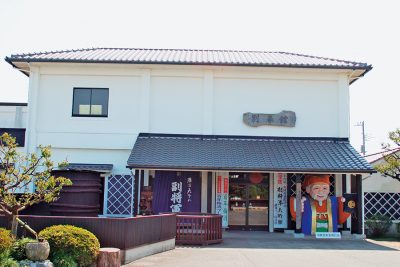 In recent years, Japanese sake has grown popular overseas. Ibaraki Prefecture boasts many breweries that can be easily reached from Tokyo. The following is a list of six breweries that provide tours of their facilities and are accessible using public transportation.
Ibaraki, Boasting Famous Sake Brewing Traditions
Sake is a popular traditional Japanese alcoholic beverage. The key to achieving a delicious flavor is determined by the quality of the rice and water used for brewing it.
Ibaraki is one of the leading producers of rice in Japan. It is also blessed with abundant water, which is why the prefecture has brewed excellent sake for centuries. Currently, there are 35 breweries in Ibaraki, making it one of the top sake producers in the Kanto Region (Tokyo and its six neighboring prefectures).
This article introduces six breweries that offer a tour of the facilities. They are all accessible by public transportation, so visitors don't need to drive and can enjoy sake tasting!
*Please note that tours and sampling may be available for a fee.
*To prevent the spread of COVID-19 infections, some breweries may cancel their facility tours. Please check their official websites for the latest information.
1. Inaba Shuzo

This brewery is near Mt. Tsukuba, a popular sightseeing spot in Ibaraki. It was established in 1867. Currently, Nobuko Inaba, one of the few female professional sake brewers in Japan, Inaba Shuzo aims to produce sake using traditional methods and pristine water.
Their sake has received national and international acclaim, including a gold medal at the Los Angeles International Wine Competition.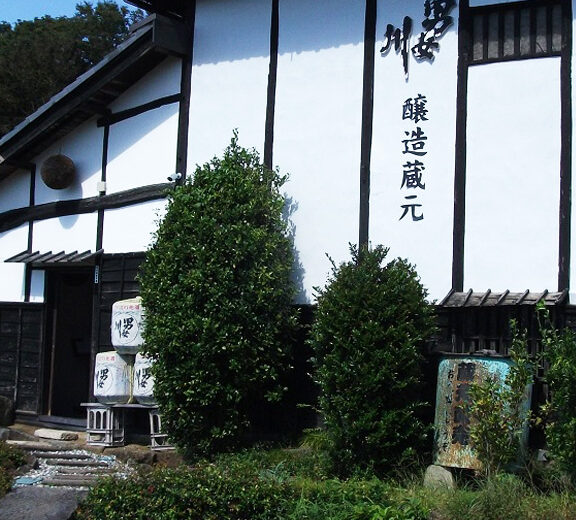 At Sakagura Cafe, located next to the brewery, visitors can enjoy freshly brewed sake or coffee made with water used in the brewing process. Both overseas visitors and Japanese citizens can participate in a tour of the brewery by making a reservation in advance.
Tour: Available (Please make a reservation by telephone.)
Sampling: Available
2. Kiuchi Brewery

This long-standing company was founded in 1823 in present-day Naka City. They aimed to brew fine sake from the very start and went against the trend of adding alcohol and sugar after World War II, using only rice, malted rice, and water.
Besides Kikusakari, a junmai sake (*1) brand which has won numerous awards, Kiuchi produces wine, umeshu, and craft beer. Hitachino Nest Beer is particularly popular, as it is sold in more than thirty countries.
*1 Junmai sake… Sake made with pure rice, water, and yeast, without additional alcohol or flavor enhancers. The rice used for brewing junmai sake is polished to at least 70 percent.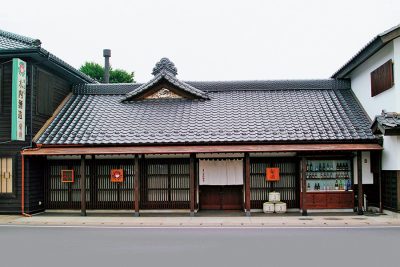 Kiuchi Brewery hosts a unique beer-making workshop. It takes about four hours, and participants can experience the whole process, from grinding the malt to sampling the product. Visitors can also enjoy sake and dining at Nakaya, located at the brewery.
Tour: Temporarily canceled
Sampling: Temporarily canceled
3. Buyu Shuzo

This long-standing brewery was established in 1867. They are committed to crafting superb sake by carefully selecting rice and water. Their signature brand is Buyu, a Junmai Daiginjo (*2) aged for one year. Amazake, a non-alcoholic beverage, is another popular product.
*2 Daiginjo… Super premium sake is made with precise brewing methods and using rice polished up to at least 50 percent. Junmai daiginjo is the name for a daiginjo sake made with pure rice and no additives.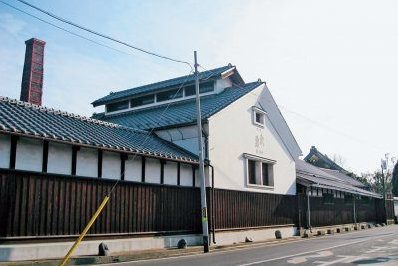 Visitors can tour the facilities by making a reservation in advance. During the tour, you will learn about the traditional brewing process and tips on selecting and pairing sake with various dishes.
Yuki City, where the brewery is located, prospered as a commercial town in the Edo Period (1603-1868). Visitors will enjoy taking a stroll since the area has many historic buildings. The city is also home to Yuki Tsumugi (silk textiles), a designated intangible cultural heritage by the Japanese government, with stores handling various silk products.
Tour: Available (Please make a reservation from the following URL http://www.buyu.jp/contact/index.html )
Sampling: Available
4. Isokura Sake Brewery

According to the brewery's motto, "Sake making is an accumulation of once-in-a-lifetime chances." Isokura Sake Brewery works daily to create beverages that can be enjoyed at gatherings.
Inasato, their signature brand, is made with Ibaraki-grown rice and sekitosui rock-filtered natural water seeping through the granite bedrock at Kasama, where the brewery is located. It has become one of Ibaraki's most popular sake products. Isokura's Japanese-language online shop also handles various sake, including a brand that pairs well with numerous dishes and another suitable for commemorative occasions.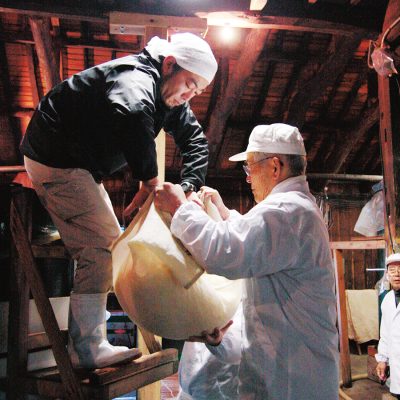 Although visitors can tour the facilities by making a reservation, please note that the request may be denied during specific periods. Tours are available for one person or more. Participants will learn about the brewing process with English-language tour materials.
Tour: Available (Please make a reservation via e-mail)
Sampling: Available
5. Nemoto Brewery

This company, located in the lush Oku-Kuji area in northern Ibaraki, has been brewing sake since 1603. Kuji no Yama, a daiginjo brand made using the spring water offered to the deities at a nearby shrine, has received many awards in Japan and abroad.
In recent years, Kami-maru, a new sake made in hopes of a recovery from the 2011 earthquake, has become popular due to its smooth taste.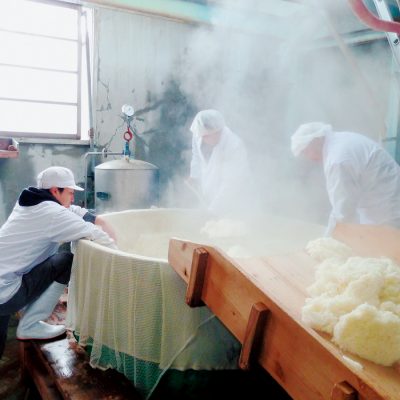 Nemoto Shuzo also hosts a facility tour, where participants can learn about brewing and its process. From late November to December, during the middle of the brewing season, visitors can also sample fresh sake.
Tour: Available (Please make a reservation via e-mail.)
Sampling: Available
6. Beshunkan: Museum of Umeshu (Plum Wine) and Sake

Besshunkan is a tourist brewery managed by Meiri Shurui, a company founded in the Edo Period. Meiri has received various awards for producing fragrant sake light on acidity, using Yeast No. 10 and Yeast M310, both grown in-house.
Along with the display of brewing tools, the gift shop at Besshunkan handles various liquors made by Meiri Shurui. Hyakunen Umeshu is their most popular brand of plum wine. It is refreshingly tangy, deep-sweetened, and goes well with multiple dishes.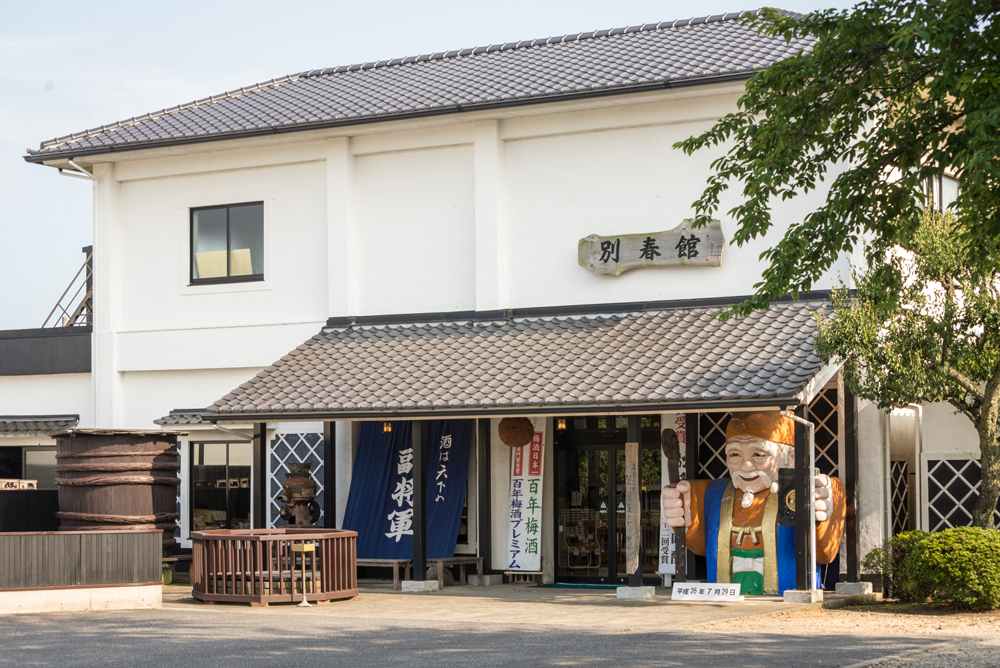 This facility was named after the fact sake was called "besshun" ("another spring season") in the Edo Period. Visit the museum, try a sake made by Meiri Shurui, and you will be able to experience another spring season for yourself.
Tour: Available (Please make a reservation via e-mail.)
Sampling: Available