Hitachi Aki Soba Noodles, an Autumn Specialty of Ibaraki! 3 Recommended Restaurants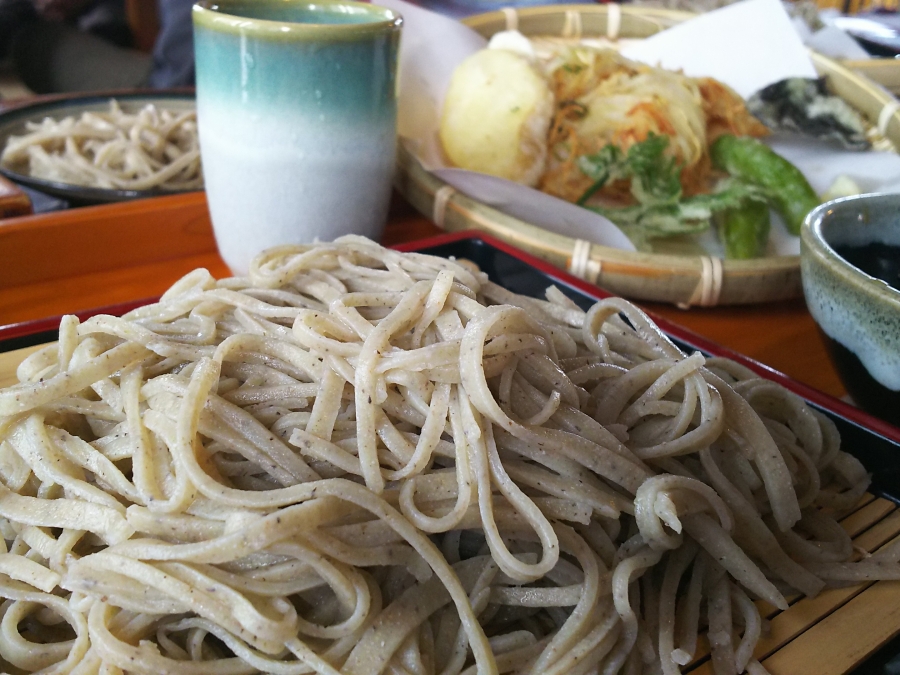 Hitachi Aki soba noodles, known for their rich fragrance and subtle sweetness, are a famous local food specialty in Ibaraki. The dish is in the season when autumn leaves appear, making it the perfect treat on a trip to admire the foliage. This article introduces the features of Hitachi Aki soba noodles and three recommended restaurants.
Japan's Healthy Soba Noodles and the Superb Hitachi Aki Soba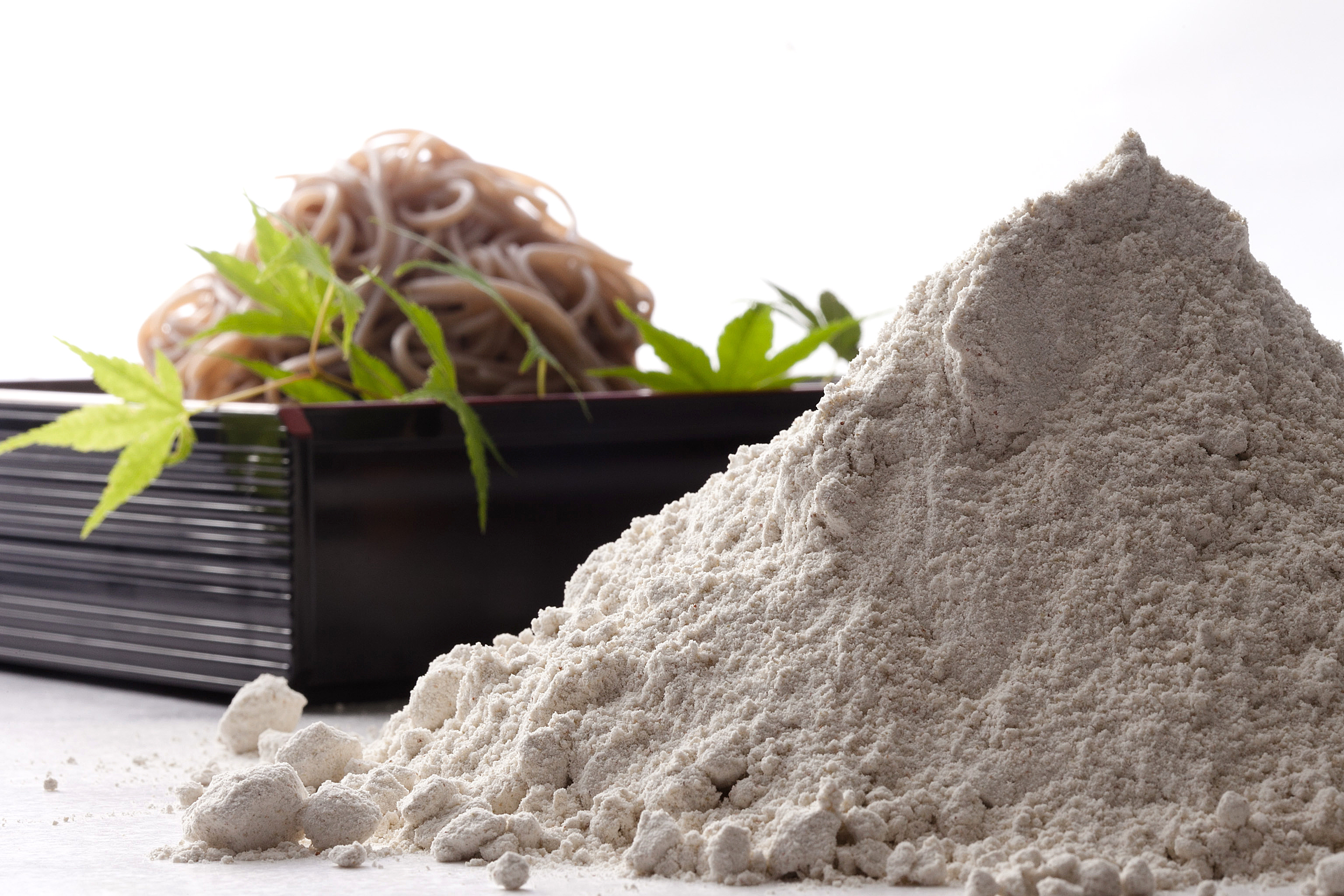 Soba is a noodle dish made from buckwheat seeds ground into flour. Meals made with buckwheat have existed in Japan since ancient times. However, the noodles widely consumed today are believed to have originated during the Edo Period (1603-1868).
The dish has been garnering attention for its health benefits due to its high nutritional value and rutin content. Rutin is said to be beneficial against high blood pressure and arteriosclerosis.
Nowadays, soba is enjoyed across all the regions in Japan. Among the different types of soba, the Hitachi Aki soba noodles from Ibaraki are said to be the "best of the best Gen soba (*)."
*Soba noodles made from unhulled buckwheat seeds.
The Charms of Hitachi Aki Soba Noodles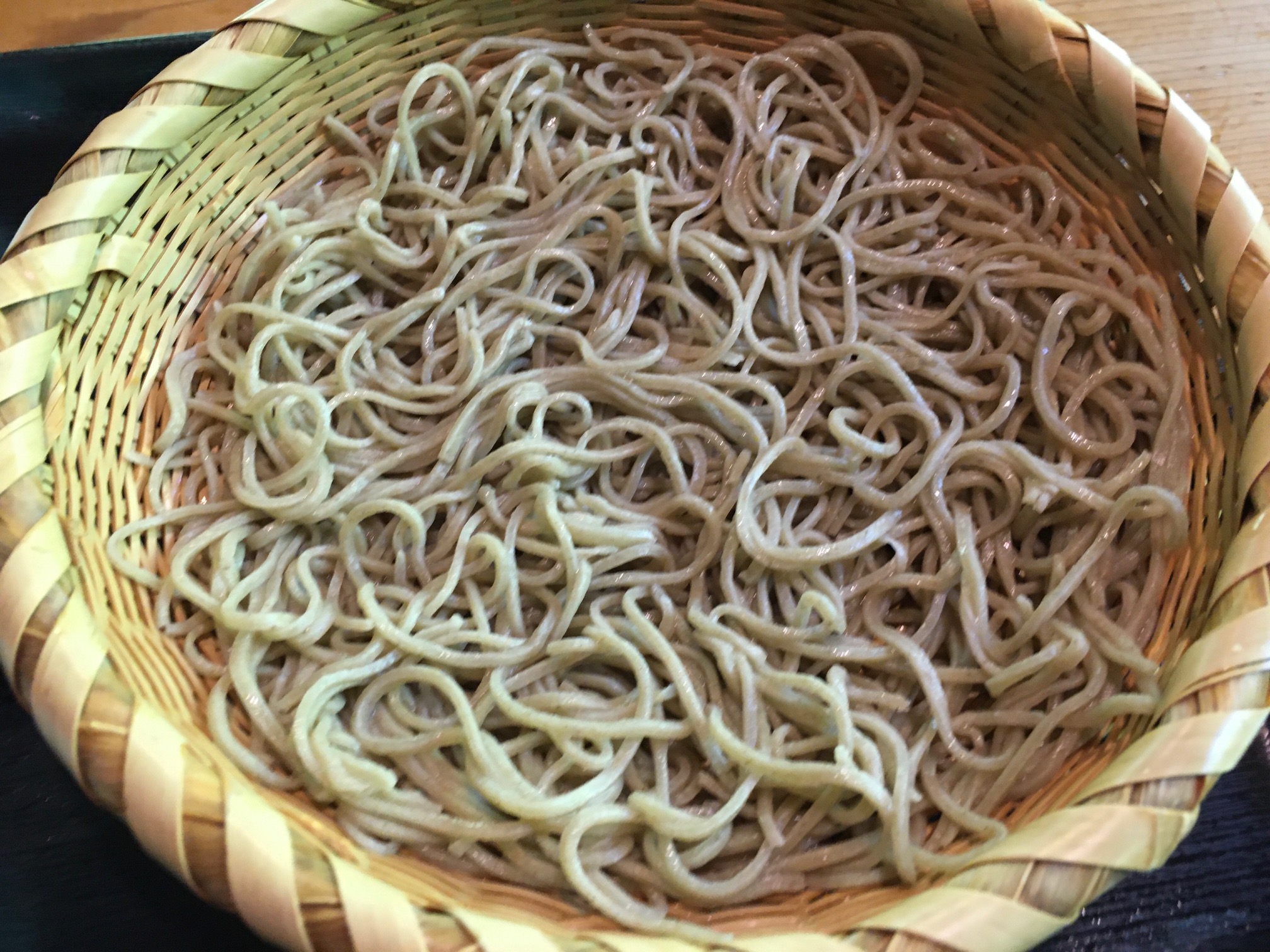 Hitachi Aki Soba is a buckwheat variety that was developed from improving a native species to Hitachi Ota in northern Ibaraki. It was recognized as a brand by the prefecture in 1985. Since then, the brand has boasted a high level of popularity that it is now recognized in soba restaurants across Japan.
The charms of this buckwheat variety lie in its large, uniform seeds and rich, prominent flavor when turned into soba noodles. Another characteristic is its subtle sweetness when eaten.
Hitachi Aki Soba has many fans. As implied by its name, the noodles are in season around November during autumn in Japan. During this season, some areas in Ibaraki Prefecture even hold buckwheat festivals.
November is also synonymous with fall foliage. The soba noodles enjoyed while admiring trees with fiery red leaves will have an exceptional taste.
Once autumn is over, the stock for Hitachi Aki Soba is also gone due to its popularity. Do try and get a taste of its charms during the fall season!
Kenchin Soba: Ibaraki's Soul Food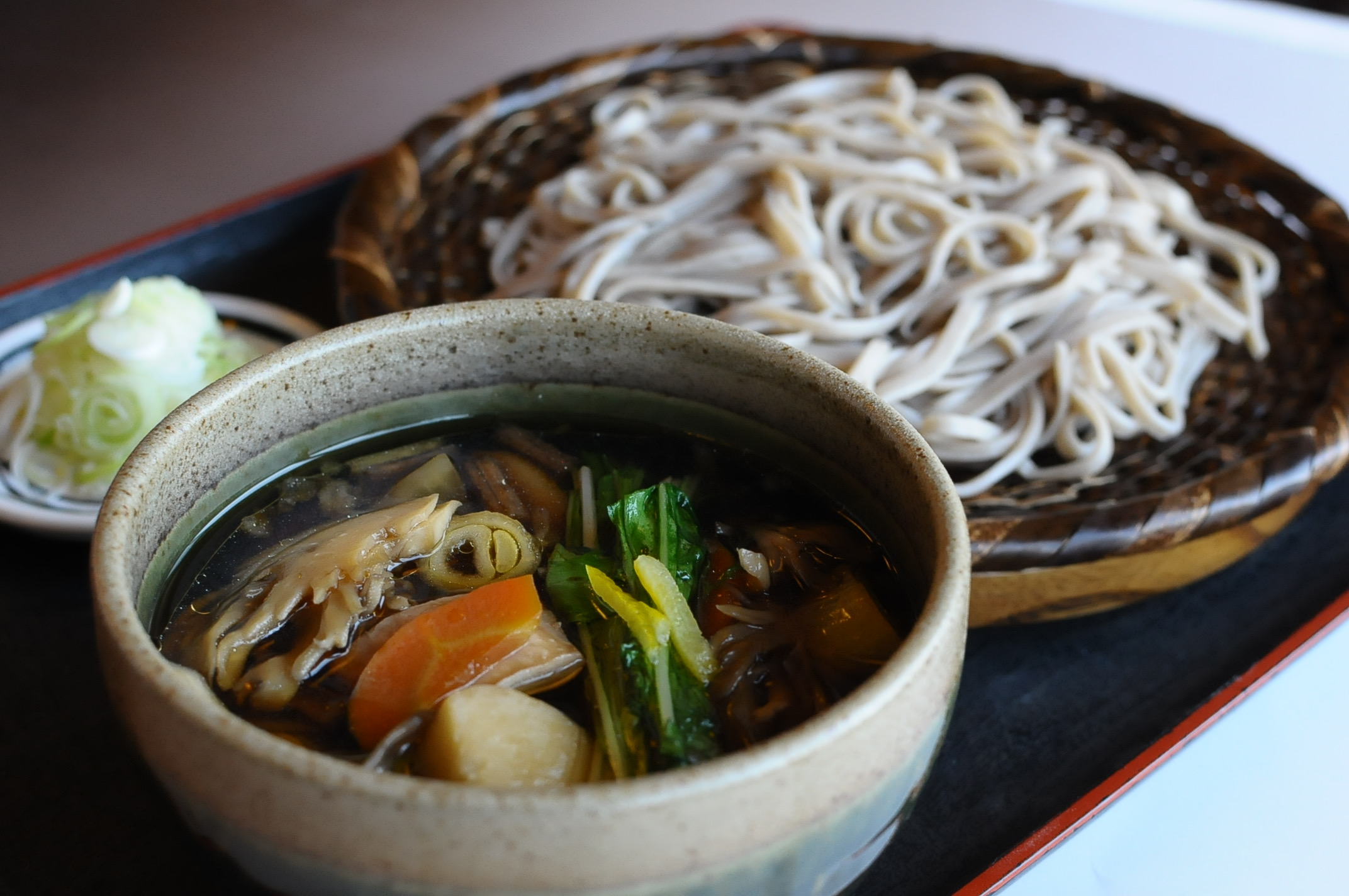 There are various ways to eat Hitachi Aki Soba noodles.
The simplest method is to enjoy them as zaru soba (chilled soba noodles served on a bamboo plate that resembles a sieve). This variety is eaten by dipping the noodles into a sauce.
Kenchin Soba and Kenchin Tsuke Soba are two regional dishes made with soba noodles that have been loved in Ibaraki for generations. These dishes combine Hitachi Aki Soba and kenchin (root vegetable) soup. The soup is made with green onions, daikon radish, burdock root, konjac, carrots, shimeji mushrooms, and potatoes. The broth is flavored with soy sauce and mirin. Gentle on the stomach and nutrition-rich, the soup will be warming your body from the inside when eating this dish!
3 Recommended Hitachi Aki Soba Restaurants
Many famous restaurants in Tokyo serve Hitachi Aki Soba. However, we recommend tasting the original flavor in Ibaraki Prefecture! There is plenty of delicious produce to try during the buckwheat season. Fully experience the taste of autumn in Ibaraki.
Now, we'll introduce three recommended restaurants located in Ibaraki.
1. Jikyuan Soba Restaurant
This soba restaurant is near the Ryujin Suspension Bridge, a picturesque destination in Ibaraki. It is a famous restaurant visited by people nationwide.
This beautiful building has a style reminiscent of traditional Japanese architecture. Inside, antique decorations and designs exude the owner's taste in every corner. You can see the gorgeous mountains of Hitachi Ota from the windows, making the time spent here priceless. The restaurant does not take reservations. Instead, it remains open until they run out of soba noodles. Lines typically form outside this popular spot, so get there early if you plan dining in!
Information
Location

Jikyuan Soba Restaurant

Address

Ibaraki Prefecture, Hitachi Ota, Kegano-cho 2162
Google Map: https://goo.gl/maps/nfjaAZdqgnGysGDG8

Contact

0294-70-6290

Website
2. Nakaya
This soba restaurant is operated by Kiuchi Brewery, a sake brewery that has been around since 1823. With the slogan "cuisine that pairs well with alcoholic beverages," Nakaya offers a menu centered around Hitachi Aki Soba alongside local vegetables and Hitachi wagyu beef. They also have a vast alcohol selection, including Japanese sake, umeshu (plum liqueur), wine, and beer. You'll experience the depth of history in this former brewery-turned-restaurant while enjoying a flavorful meal in a tranquil atmosphere.
Information
Location

Nakaya

Address

Ibaraki Prefecture, Naka City, Konosu 1257
Google Map: https://goo.gl/maps/MoT7qWnyJZf78uCW6

Contact

029-270-7955


Website
3. SOVA TEA KOSHIJI
This is one of the best-known restaurants in Ibaraki, offering its own original Hitachi Aki Soba.
The Hitachi Aki Soba Arabiki Seiro is an especially popular dish with only 20 servings a day. The soba noodles are truly a masterpiece, made through a painstaking process that involves harvesting buckwheat seeds by hand from the fields, sun drying them, then coarsely grinding the sun-dried seeds in a traditional millstone. Sashimi Konjac is a handmade dish made with konjac, a specialty of Hitachi Ota and Daigo, that is eaten raw. It has a wonderful texture and is another popular menu item. You'll often find a line of customers outside so we recommend heading out early if you plan on visiting.
Nishiyama Goten, a historical villa, is located nearby. This villa is where Tokugawa Mitsukuni (Mito Komon) spent his final years. He was an active figure during the Edo Period (1603-1868) and a historical hero in Japan. The architectural style of this villa features a traditional Japanese aesthetic and is undoubtedly worth seeing.
Information
Location

SOVA TEA KOSHIJI

Address

Ibaraki Prefecture, Hitachi Ota, Inagi-cho 1395-4
Google Maps: https://goo.gl/maps/crbupRRBA8Q7E2QC9

Contact

0294-72-2333

Website