Ibaraki Flower Park: Relish More Than 900 Gorgeous Rose Varieties!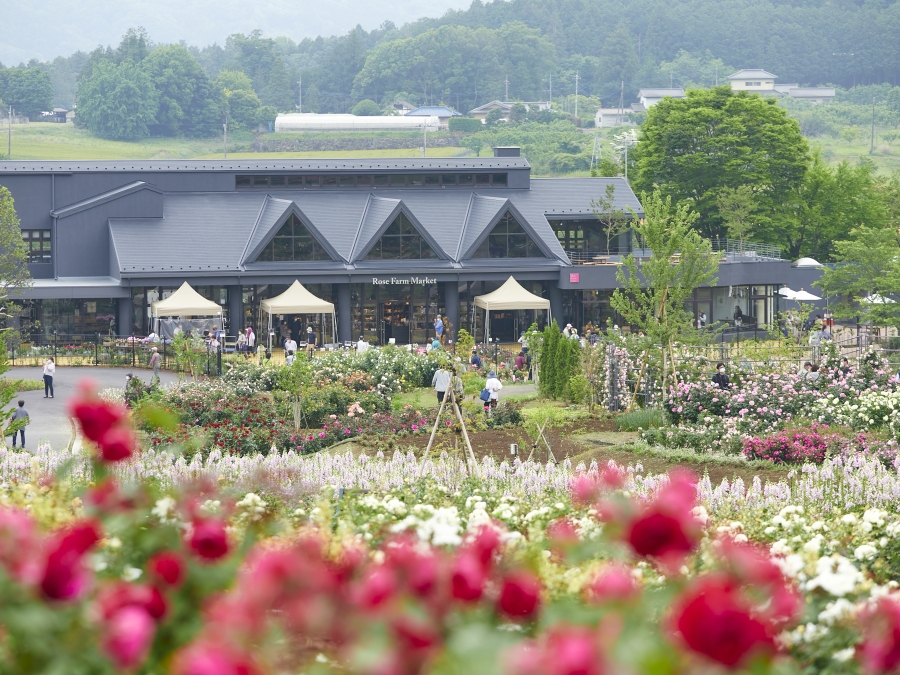 Less than a one-hour drive from the central Tokyo area will take you to Ibaraki Flower Park, where over 900 kinds of roses and various other seasonal flowers welcome visitors all year round. The park also hosts a series of activities, including (but not limited to) flower picking/arrangement classes and botanical fragrance making, meaning that the park is an absolute feast for visitors and their senses.
More than just a flower park! An engaging sensory experience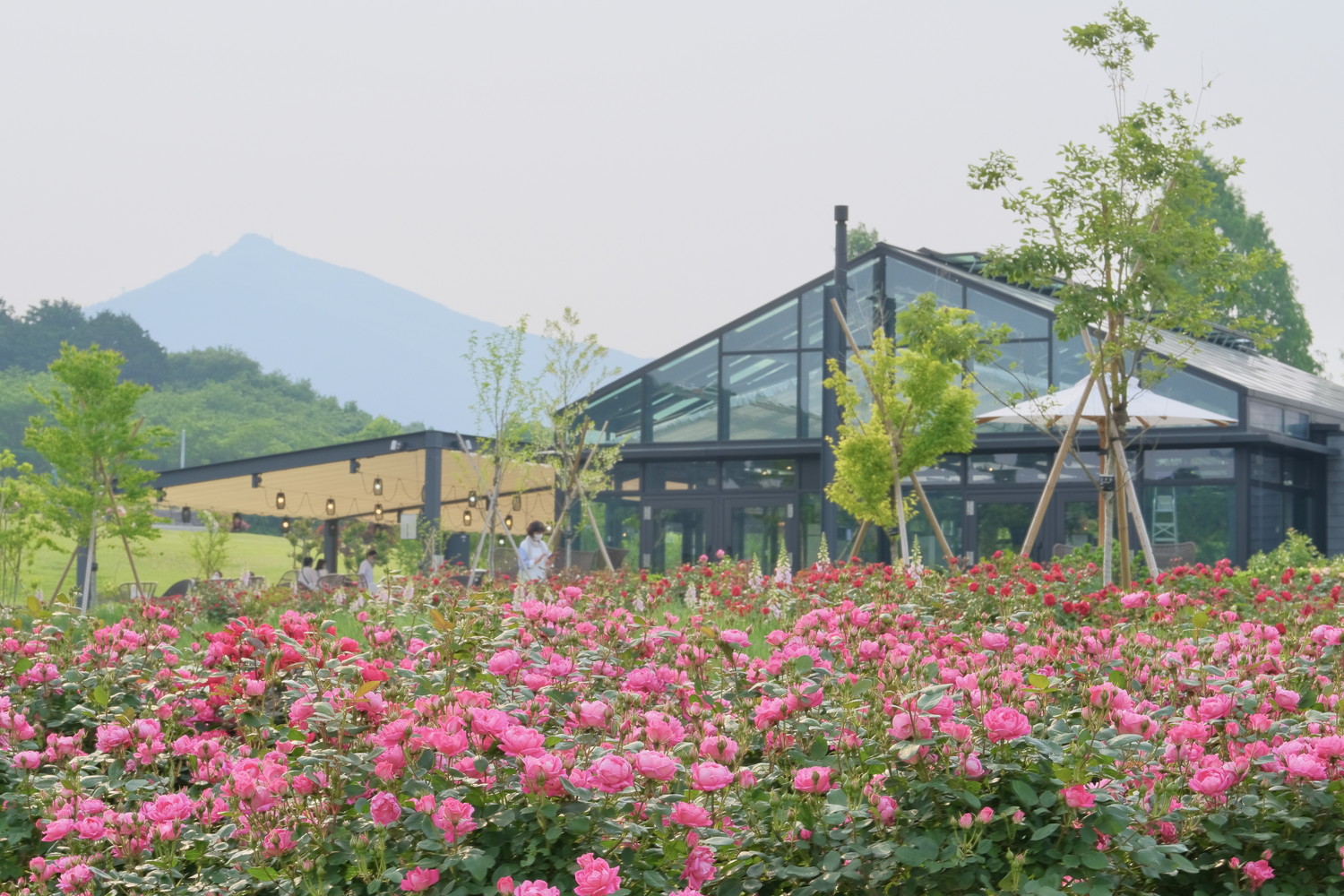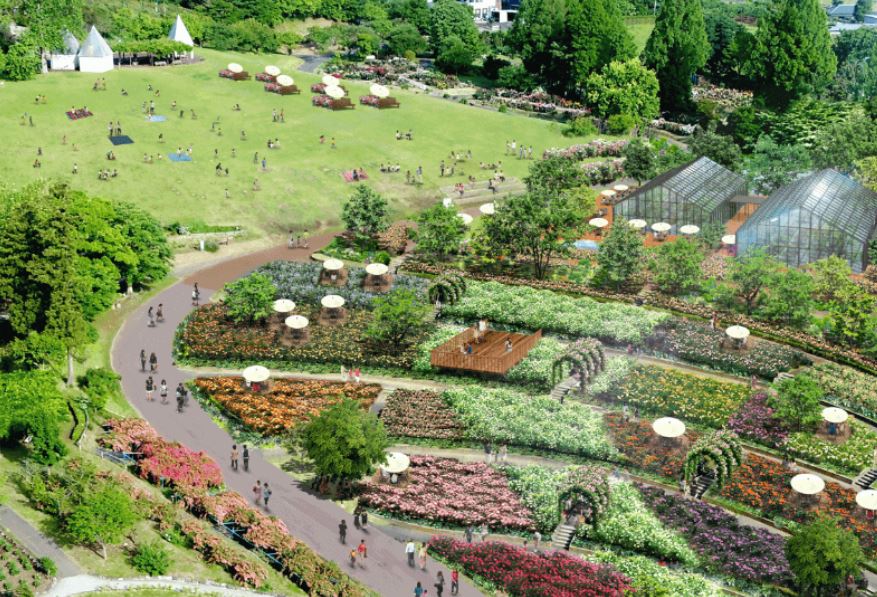 Flower parks, in general, tend to focus solely on visual beauty, and Ibaraki Prefectural Flower Park, established in 1985, was initially no exception to this. In order to offer visitors the opportunity to dive more deeply into the wonders of flowers and plants, the park underwent an extensive renovation process. It reopened in 2021 under the concept of becoming "a flower park that engages all the senses."
Now the park is home to a full range of facilities for culinary, shopping, lodging, and creative experiences.
Roses, the prefectural flowers of Ibaraki, are also the signature flowers of Ibaraki Flower Park. More than 900 varieties of roses can be found in the park, creating lavish views that vary season by season.
Ibaraki Flower Park: Highlights that shouldn't be missed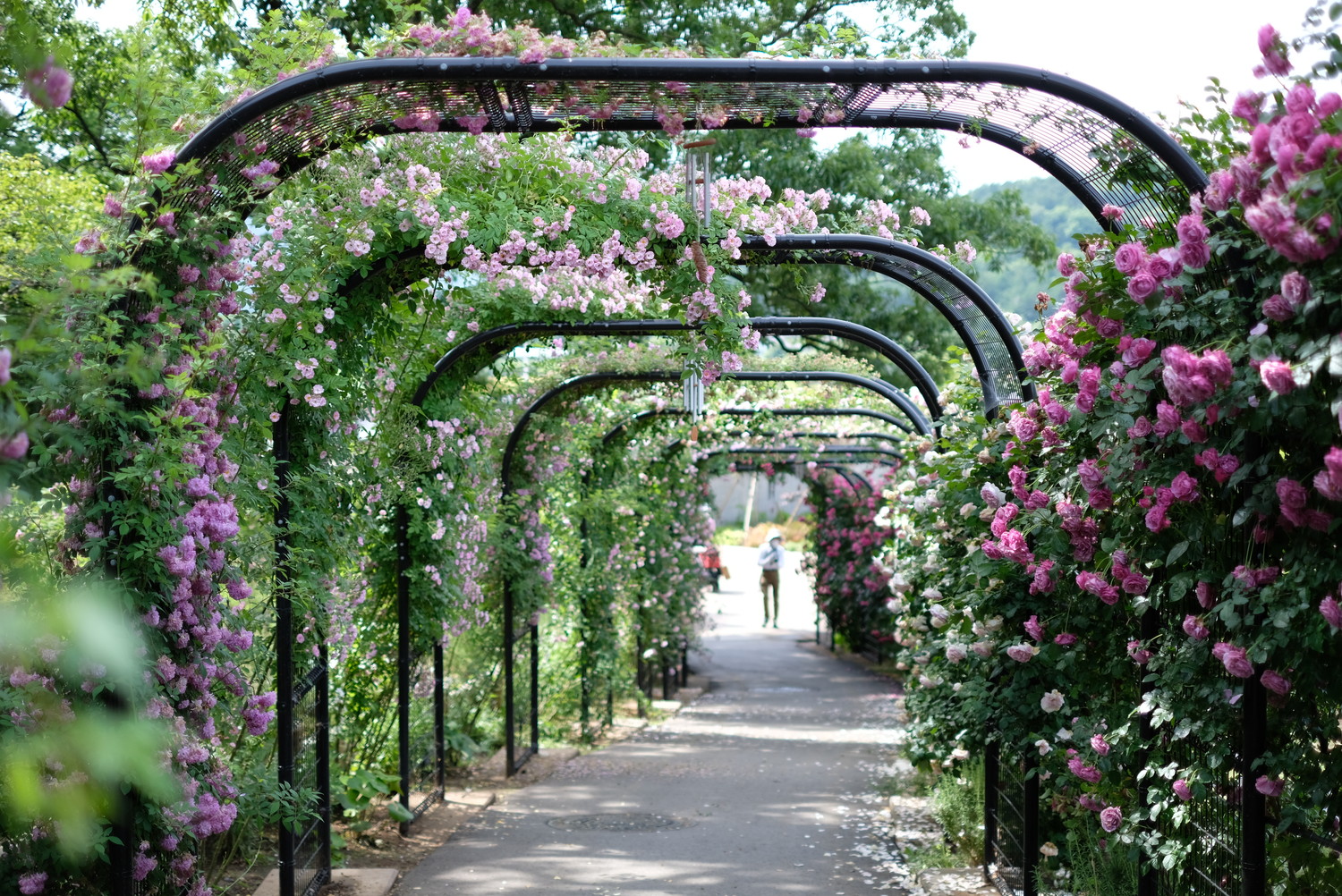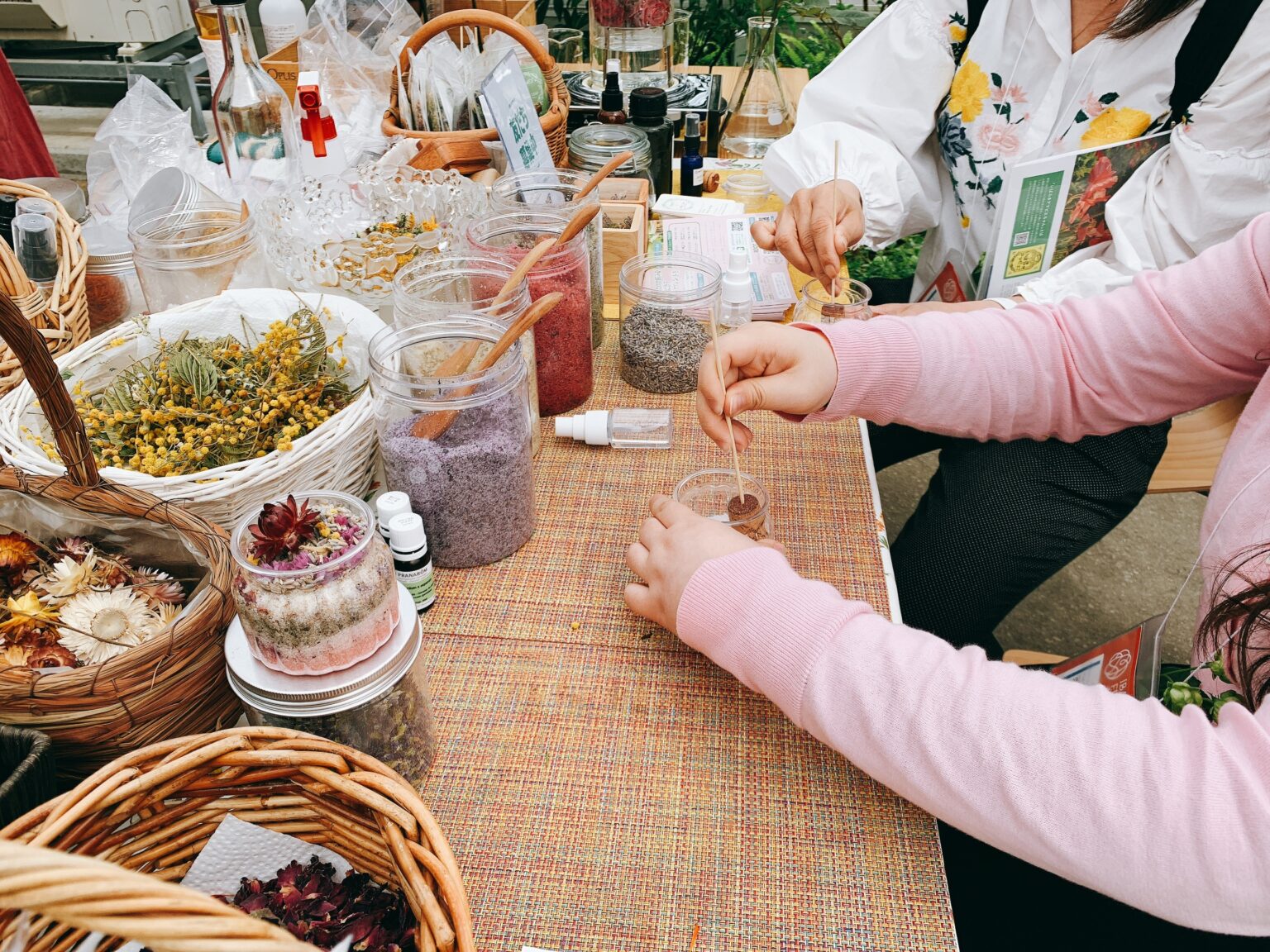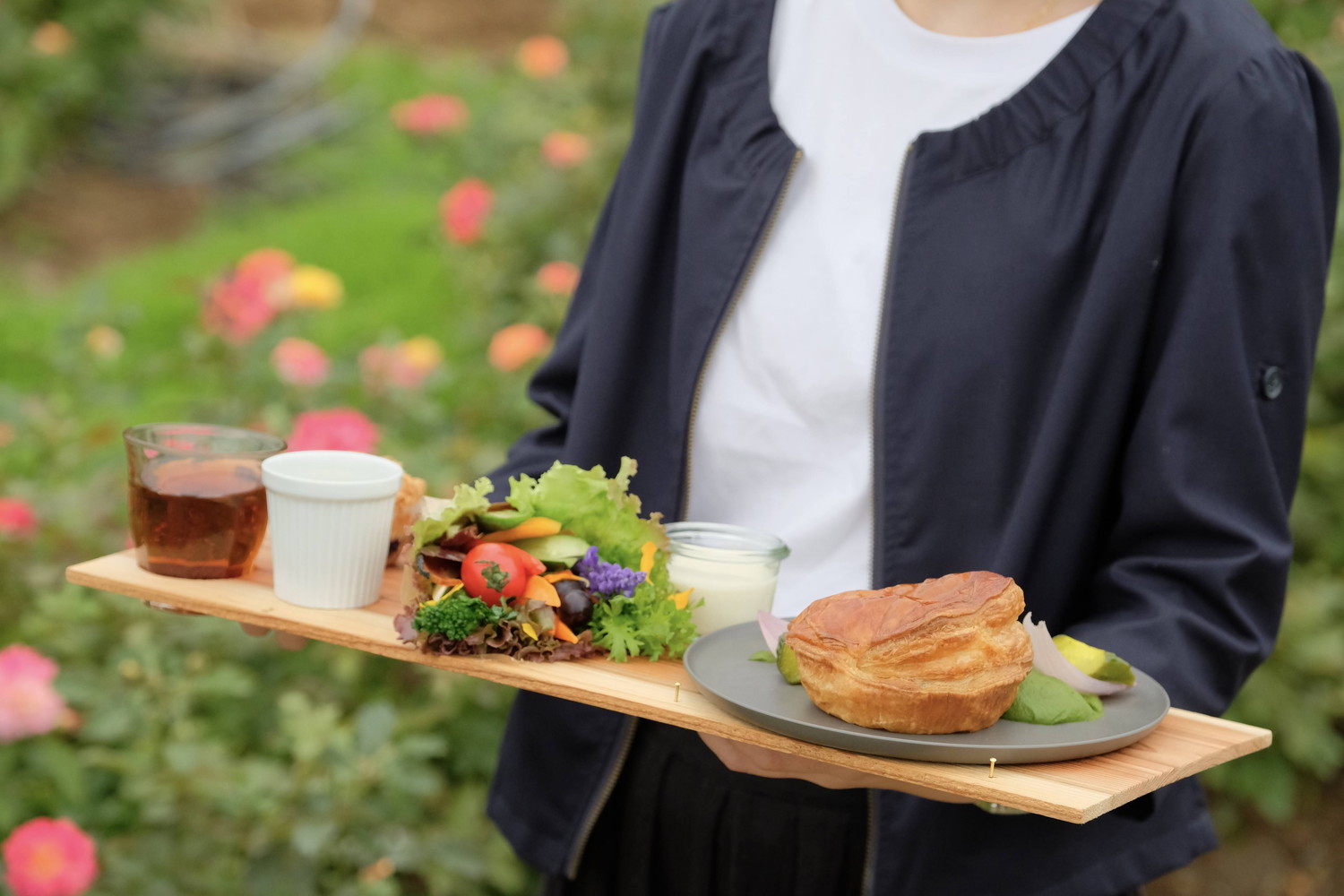 In early summer and fall, when the roses are in full bloom, the Rose Terrace, the Rose Palette (where roses are arranged by color), the Aromatic Roses (where roses are arranged by scent), and the Rose Tunnel are all definite must-see areas at the Ibaraki Flower Park. Filled with vibrant colors and rich aromas, visitors will be amazed by how a simple stroll through the park can become a truly mesmerizing sensory experience.
At Atelier Rose Farm, artists and artisans from all over Ibaraki offer a rare glimpse into the joy of their professions. Programs visitors can participate in workshops that include botanical candle making, bamboo windchime making, botanical soap making, locally-harvested gourd lamp making, and more.
Fun activities are not limited to inside the Atelier; in the park, tree-climbing classes, horseback riding, making fire using a bow-drill, yoga classes, and many other outdoor activities are available. *Prior reservation is required for most activities. Please refer to the park's official website for schedules, details, pricing, and other information.
At the park's Information area, visitors can participate in short craft programs. We highly recommend you visit the Information area in order to check available programs and plan your day at the park.
The park's unique culinary experiences are yet another attraction visitors should not miss out on. The restaurant is housed within a glass conservatory filled with lush green plants, and the dining area is designed to make diners feel as though a rose gardener is welcoming their cherished guests. Here, locally harvested seasonal fruit and vegetables are used to prepare exquisite dishes. Enjoy dining against the backdrop of beautiful flowers and stunning garden views.
Enjoy a quality shopping experience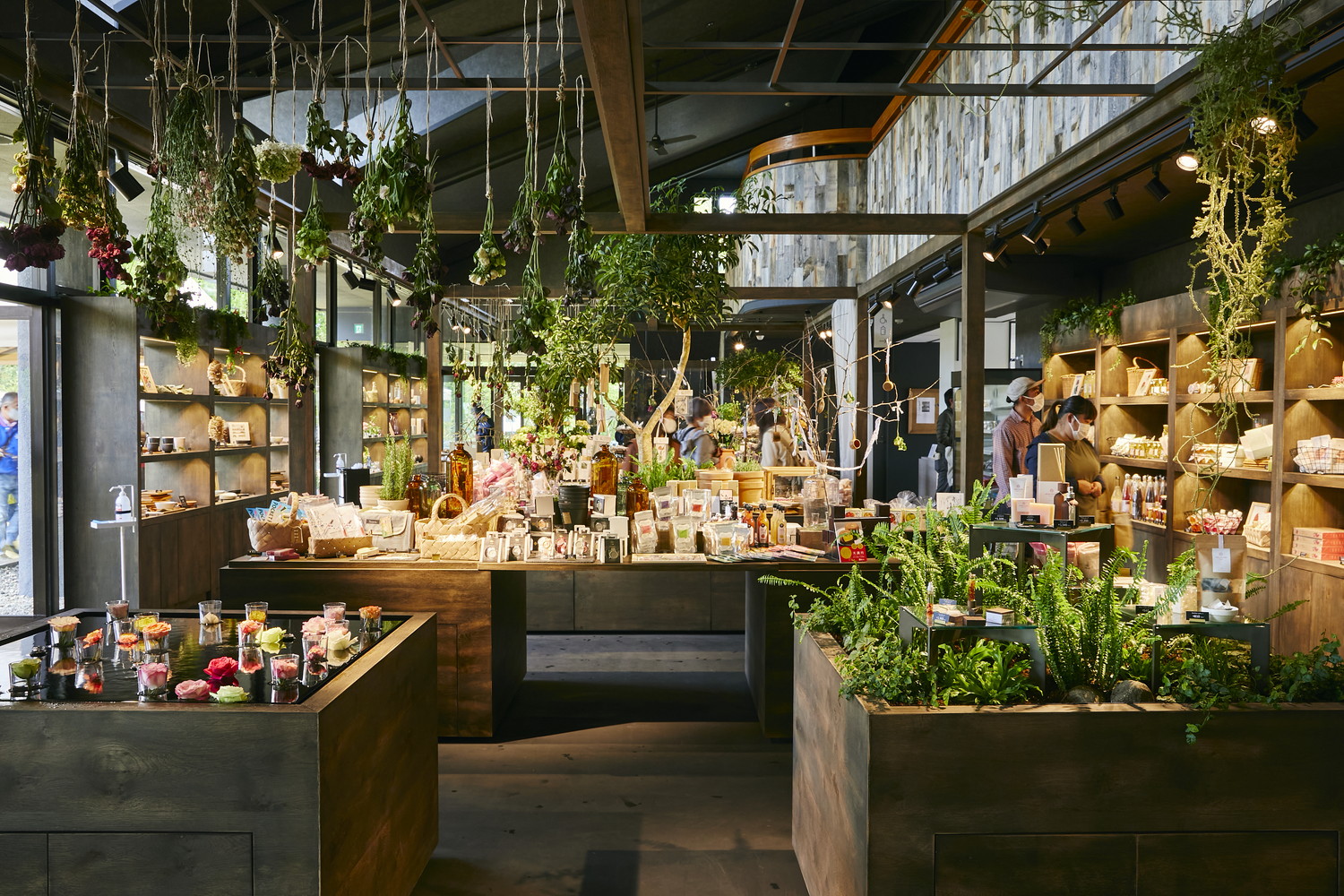 At the Rose Farm Market & Café, the park's original rose-motif products, along with souvenirs and local specialties, are on display. Ask the florist if you wish to take a bouquet of flowers back to your loved ones or if you're interested in picking up a potted plant for your home.
The café menu features dishes made using Ibaraki's wide range of delicious local fruit including watermelons, persimmons, strawberries, blueberries, and many kinds of grapes, peaches, pears, plums, and even roses. Anything you choose will help to soothe your body and mind after a day of activities and excursions in the park.
*The menu varies seasonally.
Consider staying at the glamping facility nearby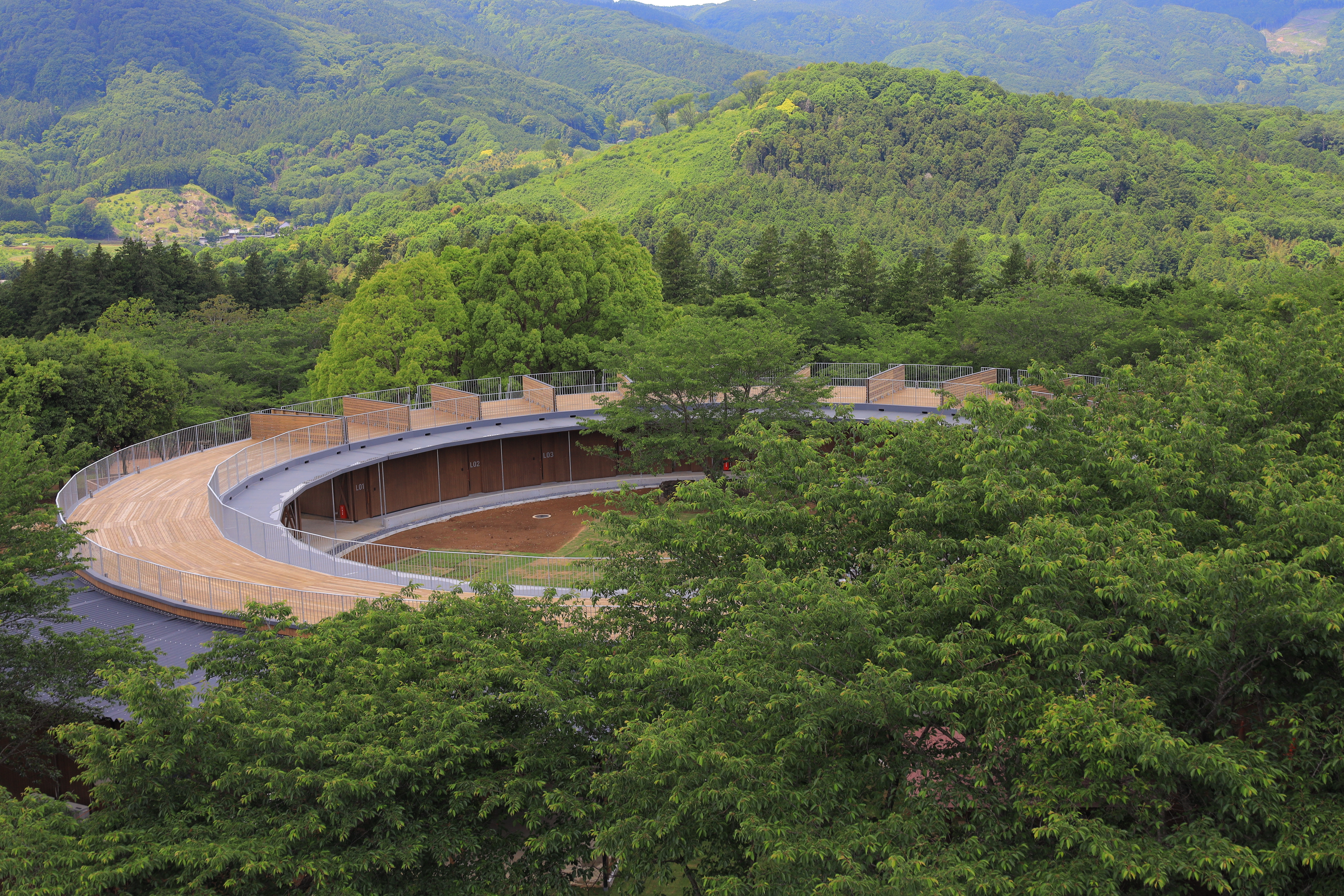 Glamping-style lodging at Hanaya Satoyama is now available for those who want to stay overnight next to the park. Half-board accommodation plans will introduce guests to the "nightlife of Satoyama," relaxing by a bonfire under the stars while listening as the sounds of owls and flying squirrels claim the night. Fully furnished cotton tents and cottages are equipped with WiFi and basic hotel amenities, and guests can enjoy a sizzling barbeque for dinner on the terrace's wooden deck.
We recommend the very special experience of an early morning stroll down to the rose garden, long before the official opening hours of the flower park. Guests can relish the fragrant aroma of roses in serenity and solitude.
Seasonal packages may include organic vegetable harvesting and/or blueberry picking, as well as an onsen experience at a nearby hot spring bathing facility.
Information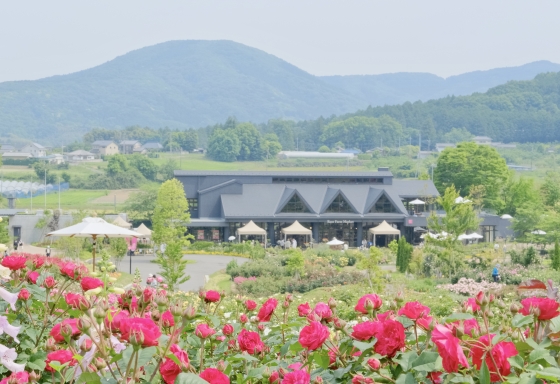 Ibaraki Flower Park
This vast flower park in Ishioka City is famous and well-known for its large and comprehensive rose garden. Throughout the year, there are many seasonal flowers, such as hydrangeas, sunflowers, white lilies, and Christmas roses.
During every winter holiday, the park is decorated with dazzling Christmas illuminations.
In addition to the garden, the park also has a children's playground and shops selling fresh local products.
See More