Fukuroda Falls, Hot Springs, and More! Nature Travel in Daigo, Northern Ibaraki
Nature
Activity
Food
Other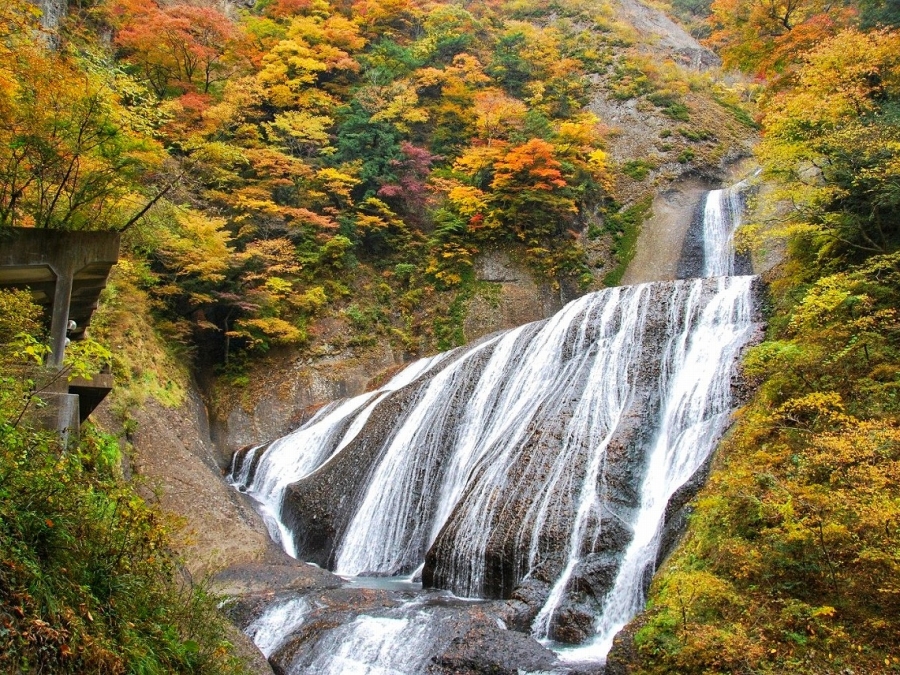 Daigo, a town in northern Ibaraki and home to one of Japan's scenic waterfalls, is a treasure trove of magnificent nature, hot springs, and culinary delights. We introduce enchanting places to visit and outdoor activities in Daigo, as well as hot springs and local food.
Daigo Town: A Must-Visit Destination for Nature Lovers!

View of Daigo from Mt. Tsukiore. Photo by Pixta
The northern area of Ibaraki is a mountainous region with beautiful gorges, waterfalls, and lush forests. There are several towns and cities worth visiting here, the best-known of which is the town of Daigo.
Daigo may be famous for the Fukuroda Falls, one of Japan's three most scenic waterfalls. But this waterfall is not the only attraction here. The town boasts a rich history as a hot spring resort and leisure destination thanks to the beautiful natural environment that can be enjoyed here.
Discover magnificent mountain and waterfall views, along with hot springs, local specialties, traditional crafts, and places that shouldn't be missed in this nature-rich town.
Deeply Relax in the Great Outdoors: Things to Do in Daigo
Read on to learn about the wonderful places to visit and activities to enjoy in the town of Daigo.
1. Not One but Three Amazing Waterfalls!

One of the observation decks to view the Fukuroda Falls. Photo by Pixta
While Fukuroda Falls is well-known, there are two other waterfalls in Daigo that also deserve attention.
Fukuroda Falls, one of Japan's three famous waterfalls, is 120 meters high and 73 meters wide. There are several vantage points from which visitors can observe the stream flowing on four volcanic rock levels along the mountain's facade.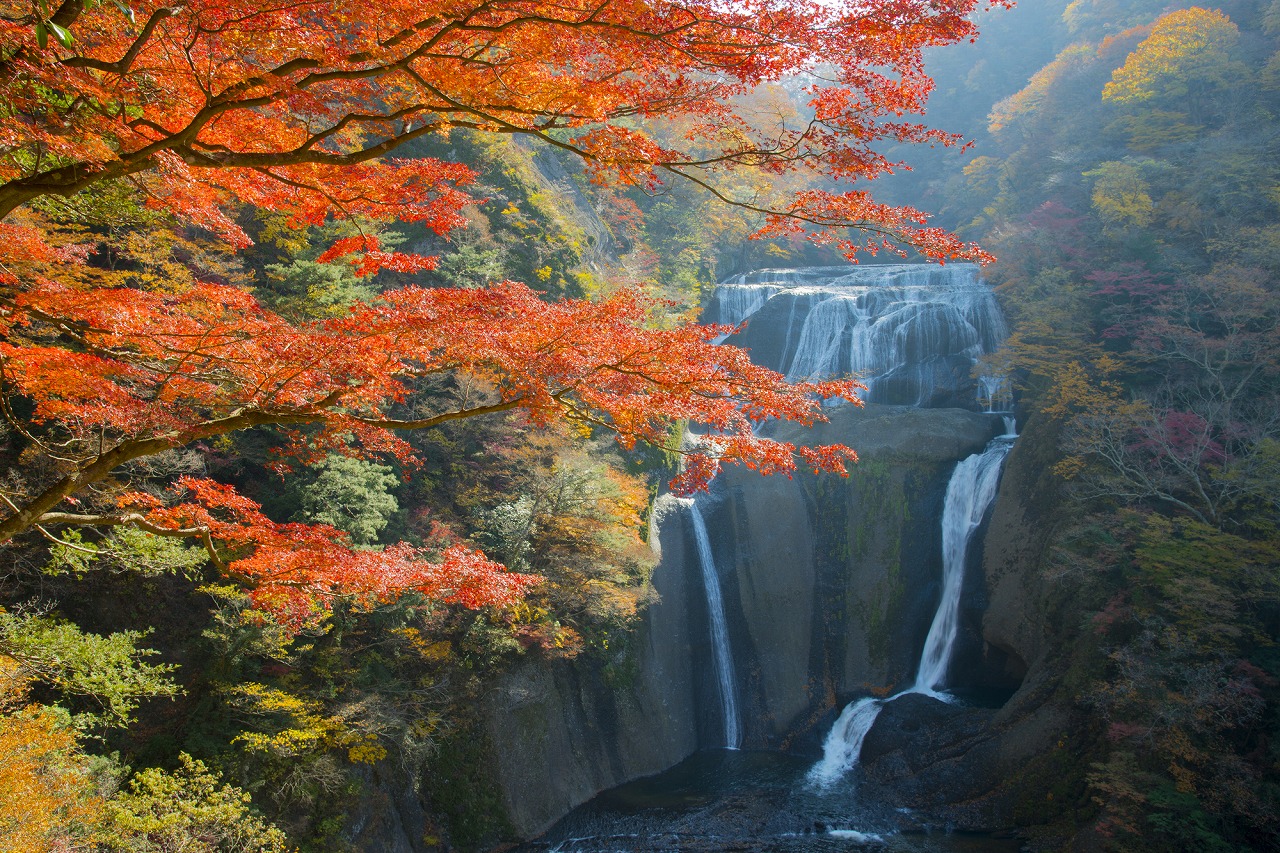 Photo by Pixta
At Fukuroda Falls, each season brings a unique set of features. The best season for visits is in the autumn, when the mountain is adorned with vibrant reds, oranges, and yellows, and the refreshing streams of the waterfall stand out even more.
It looks just as impressive in winter when the water freezes, creating a surreal scenery. During fall and winter, the waterfall is lit up at night. Various events and art installations are held here, so visit it at least once! The road toward the waterfall is lined with shops offering local souvenirs and treats such as grilled sweetfish, tea, and confectionery made with locally-grown fruit.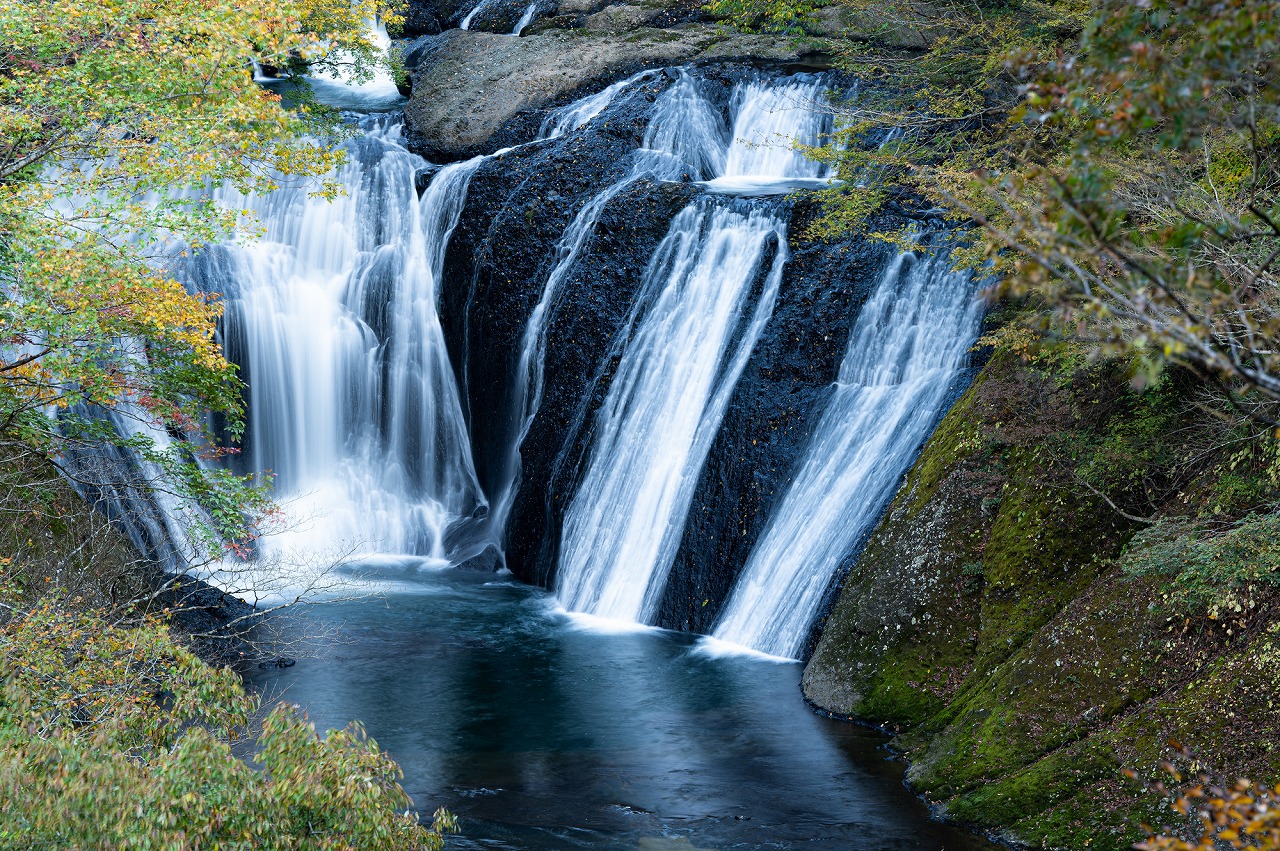 Photo by Pixta
Namase Falls is located upstream of Fukuroda Falls on the same river. While it is only 15 meters high, it has a semicircular structure and spans over several levels of volcanic rock. Along with Fukuroda, Namase Falls has been nationally designated as a place of scenic beauty.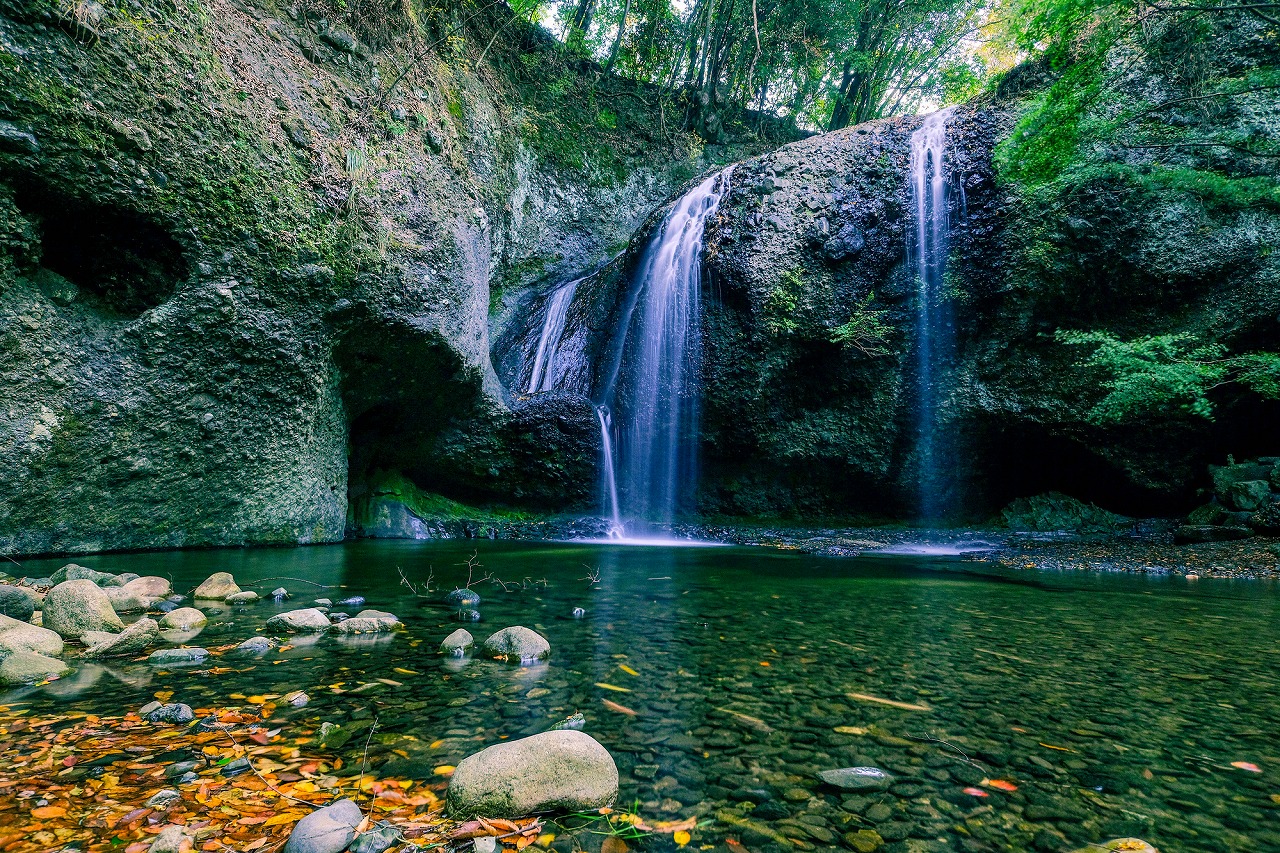 Photo by Pixta
The third picturesque waterfall in Daigo is Tsukimachi Falls, a quiet stream hidden in a valley. This waterfall can also be viewed from under the ledge behind it – a rare feature that makes this place unforgettable. There is a cafe nearby where visitors can relax with a drink while listening to the clear sound of the waterfall.

Photo by Pixta
If you visit in autumn, stop by Eigenji Temple, also known as Momijidera, or the temple of fall leaves. The scenery of fall foliage against the backdrop of temple buildings is breathtaking! The temple is located on a hill on the way from Fukuroda to Tsukimachi Falls, just 10 minutes on foot from Hitachi Daigo Station.
2. Scenic Hiking Trails

Photo by Pixta
Those who love hiking will have a great time exploring the mountains in Daigo. The Ibaraki Kenpoku Long Trail, a famous hiking course in the region, runs through this area. This trail is marked with signage in Japanese and English. An ongoing large-scale project, the Kenpoku Long Trail is planned to reach 320 kilometers in length, spanning through six municipalities in northern Ibaraki!
The main feature of this trail is that it gives hikers a chance to enjoy magnificent mountain scenery and visit communities of people who live in this environment and witness local lifestyles.
If you're staying in Daigo, how about trying a one-day hiking route to the three waterfalls and Mt. Namasefuji? Mt. Namasefuji is also known as Ibaraki's Gendarme after the famous steep rocky mountain ridge in the Northern Alps.

Photo by Pixta
Leave early in the morning from the Miyakawa Community Center and head toward Tsukimachi Waterfall first. It takes about 5 hours to reach Mt. Namasefuji. Even though this peak is only 406 meters above sea level, its dramatic rock formations and panoramic view make it worthwhile to hike there.
Please be aware that the ridge on the top is precipitously sharp, and the descending trail has a very steep incline. Overall, the climb is of medium difficulty, so ensure you are physically prepared and have appropriate clothing.
In the early afternoon, head to the summit of Mt. Tatsugami and then to the Waterfall Observatory; this location offers a view of Fukuroda Falls from above.

Hiking trail on Mt. Tsukiore. Photo by Pixta
The trail leads next to Mt. Tsukiore, which offers excellent vantage points to observe the Namase and Fukuroda Falls. The hike between the two waterfalls takes about 20 minutes. The main parking area near Fukuroda Falls is located at the foot of this mountain.

Strawberry geranium flowers. Photo by Pixta
We recommend exploring this trail in autumn to enjoy the colorful foliage or in the summer months to observe some of the flora growing in this area, such as daylilies, strawberry geranium, and other rare plants that enjoy the shade gracing the surroundings.
3. Blissful Hot Springs of Various Types

Photo by Pixta
There are three types of hot springs in the Daigo area, each with slightly different qualities.
The first, Daigo Onsen, is famous for its sodium sulfate and chloride hot springs that are said to have skin-beautifying effects. These springs also relieve muscle and joint pain, as well as the sensitivity to cold.
Mori no Ideyu Hot Spring (Japanese) is an excellent day trip hot spring facility where visitors can enjoy various types of baths, including indoor and outdoor hot spring baths, a dry sauna, bubble hot springs, and others. The wide precincts include a dining area where guests can enjoy local specialties such as Hitachi Aki soba noodles.
To those who wish to stay overnight at a hot spring facility, we recommend the Daigo Onsen Yamizo Hotel (Japanese). Famous for offering apple baths during autumn, this place is also great for enjoying exquisite Japanese cuisine.
Another type of hot spring, Fukuroda Onsen, has an alkaline and sulfate-chloride content that has been highly acclaimed for its therapeutic effects. The waters are said to relieve fatigue, neuralgia, joint pain, and muscle pain.
Omoideromankan Inn Fukuroda Hot Springs, an expansive ryokan with wide baths, leisure facilities, and refined cuisine, is a renowned accommodation facility offering this type of hot spring.
Right by Fukuroda Falls is Honen Mansaku (Japanese), a well-established hot spring ryokan. This facility is famous for its delicious apple pie, which can also be served as take-out.
The third hot spring, Tsukiore Onsen, is higher in the mountain upstream of Fukuroda Falls. The water here is of alkaline quality and is gentle on the skin. It relieves lower back pain, neuralgia, atopy, and bruises.
Visitors can enjoy this hot spring at Shirokiso (Japanese), a lodging managed by the local community. The facility has 13 simple rooms and is ideal as a stop for hikers along the Ibaraki Kenpoku Long Trail. Guests can enjoy healthy homemade dishes that use local ingredients.
When visiting Daigo, don't miss out on the chance to relax at the excellent local hot springs, which may be either the main purpose of your trip or an element that makes your visit more pleasant.
4. High-Quality Lacquerware and Other Local Crafts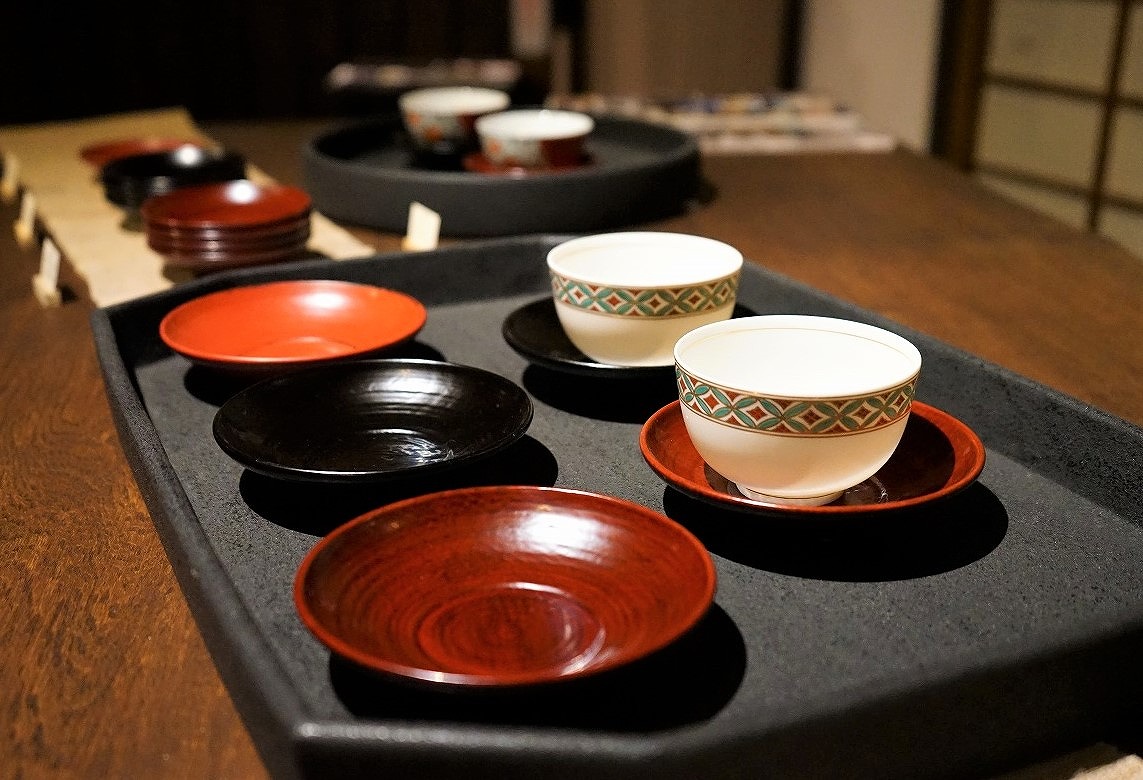 Daigo is a leading producer of lacquer (called "urushi" in Japanese), ranking second nationwide after Iwate Prefecture. Lacquer trees must be grown for 10 years before they can begin the manual process of obtaining lacquer! Daigo urushi has a degree of transparency and is of exceptional quality; it is often used as the final layer for finishing Wajima lacquerware, which is famous in Japan, or for restoring historical buildings that have been designated important cultural assets.
A place where visitors can see and purchase excellent Daigo lacquerware is Kijian (Japanese), a shop and studio operated by an award-winning lacquer artisan originally from Hokkaido. Mr. Tohru Tsuji came to Daigo as a disciple but decided to settle here to be able to use the local lacquer and create high-quality products.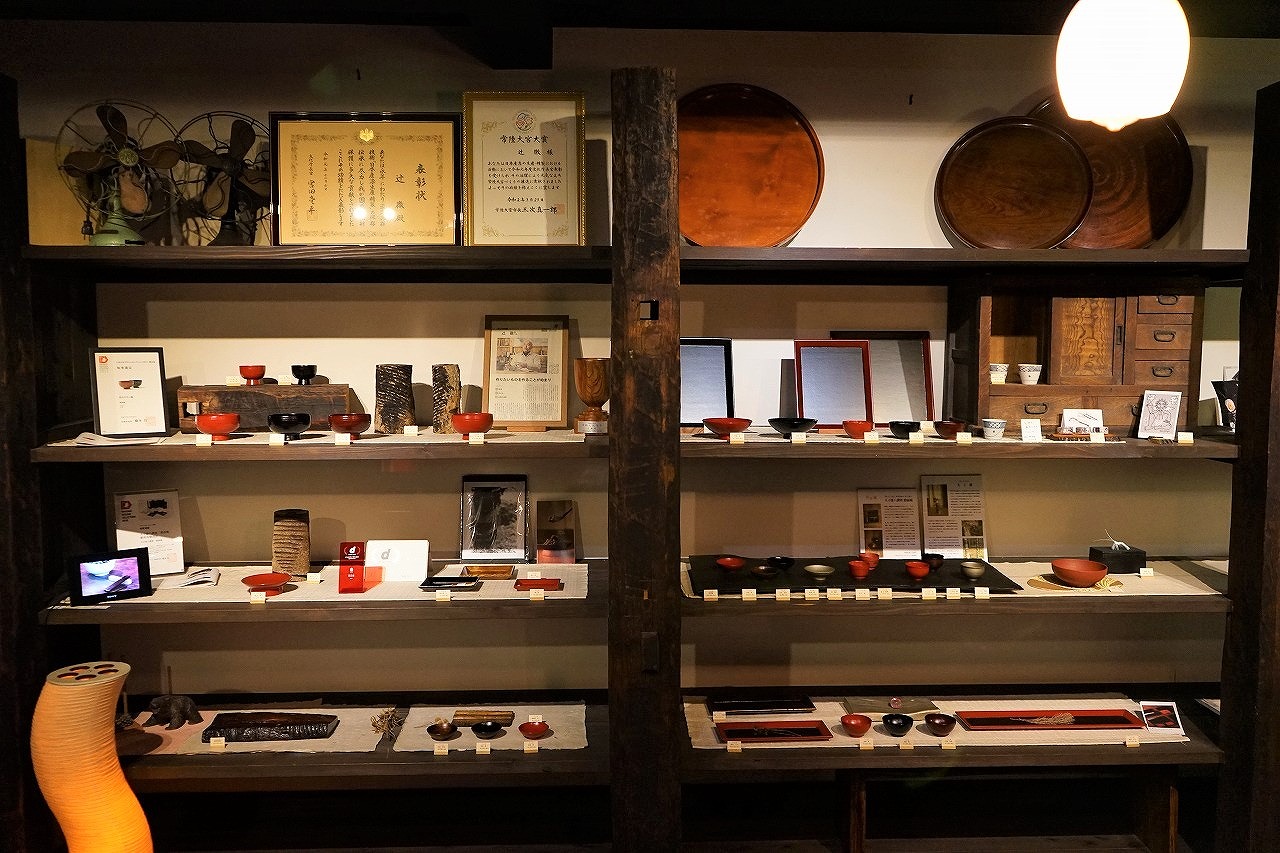 At Kijian, you can find beautiful Japanese bowls for daily use, sake cups, chopsticks, products like vases and interior decoration items made of lacquer tree wood, and even lacquerware utensils used in tea ceremonies. The products have an elegant glow that is enhanced over time by use. It will be hard to resist acquiring some of these items as souvenirs from your trip to Daigo!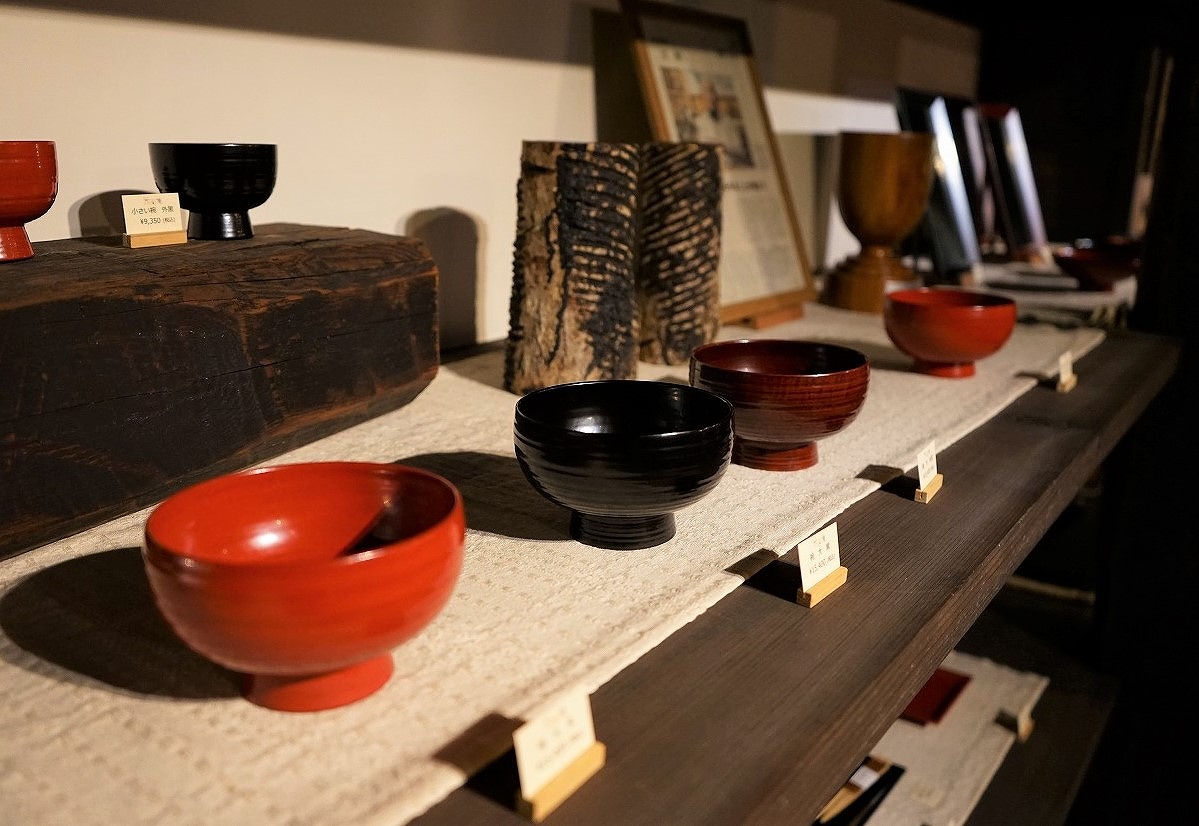 Calligraphy enthusiasts will be happy to know that Daigo is where exquisite Kokuju ink stones are made. The material for these ink stones is extracted from Saikachizawa, an area highly acclaimed for its rocks' quality since the early Edo period (1603 – 1868). The ink stones made from these rocks are often compared to the night sky due to their glistening. Those interested can visit The Grand Daigo (Japanese), a shop that specializes in local crafts.
Daigo Cuisine and Local Products

Photo by Pixta
A region blessed with nature, Daigo boasts a wide variety of agricultural produce of excellent quality.
One of the must-try local treats is grilled sweetfish (ayu), which can be found at various shops near Fukuroda Falls. Sweetfish grow in the clear mountain streams. So the best way to fully enjoy their rich natural flavor is to have them grilled over a coal fire with only a simple salt seasoning.
Umekichi, a casual Japanese restaurant with a terrace facing the river, is a great place to enjoy this Daigo specialty. The sweetfish caught in the river, right before the customers' eyes, is grilled on the spot. The most incredible charm of dining at this facility is that you'll be enjoying simple, homemade Japanese dishes surrounded by the refreshing sounds of the river and the forest.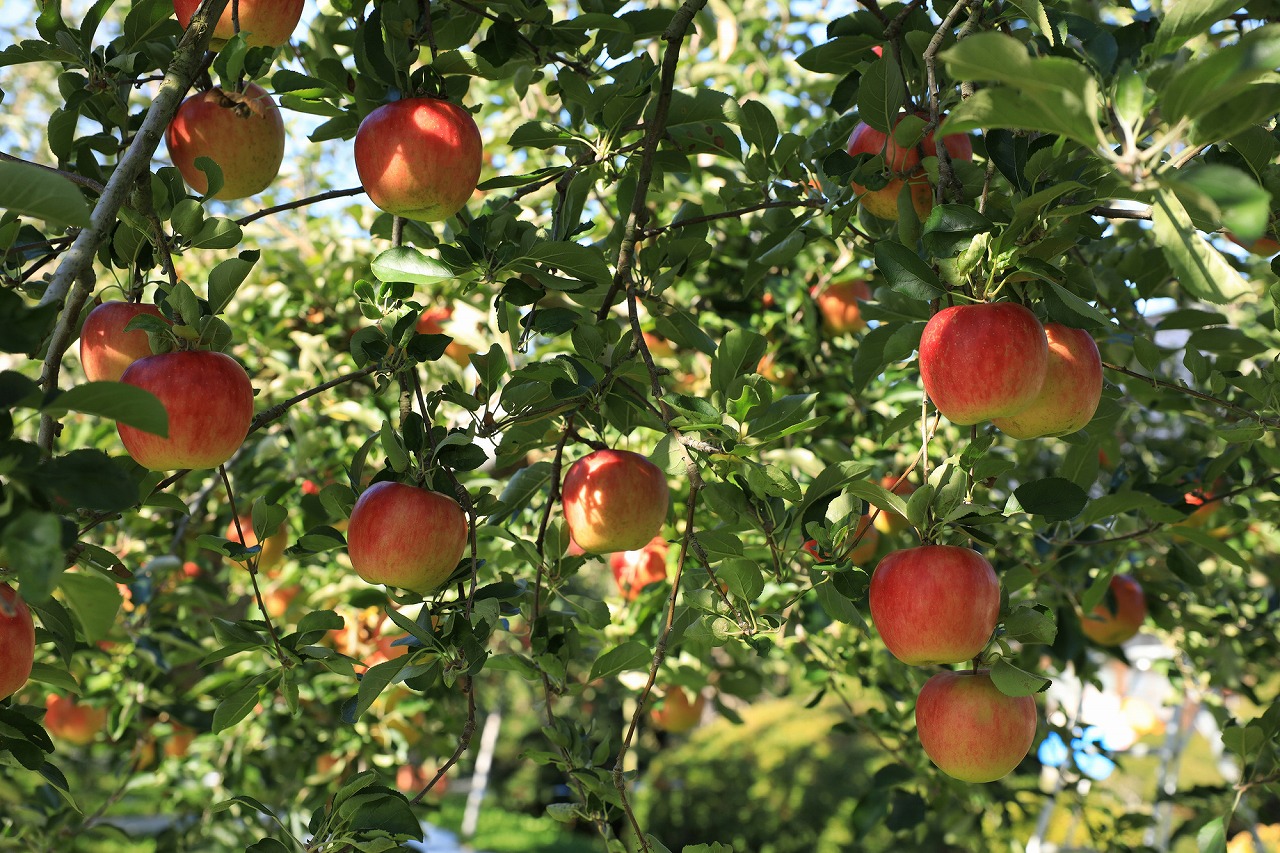 Photo by Pixta
During the autumn months, from September through November, Daigo is an excellent place to sample local products, especially apples. There are about 50 farms with apple orchards in the region. The Okukuji apple variety is a local specialty of Daigo. Due to their refreshing sweetness and aroma, these apples taste heavenly as is or in desserts such as apple pie.
How about experiencing the delight of picking apples and eating them on the spot? Fujita Apple Orchard (Japanese) is a great place to enjoy apple picking from late September until the end of November; the fee is 600 yen/kg (*a separate entrance fee is required) and includes an all-you-can-eat option. The facility also has a barbecue area where visitors can enjoy grilling Hitachi wagyu beef with homemade apple sauce.
Kuroda Orchard (Japanese), boasting a history of almost eight decades, also offers apple-picking activities (750 yen/kg). They grow around 80 varieties of apples!
To those who wish to taste Daigo's delicious apple pie, we recommend Cafe Yumoa (Japanese), which occupies a charming log house by the mountain roadside near Fukuroda Falls. Customers highly acclaim the hand-drip coffee made by the owner. Here, you can enjoy a coffee and apple pie as a set for 900 yen.

Photo by Pixta
Daigo is also known for its gamefowl cuisine, known as Okukuji Shamo. Rich in muscle and with low-fat content, this meat is flavorful and has a firmer texture than common fowl. The Japanese restaurant Yamaki (Japanese) is highly acclaimed for its Okukuji Shamo cuisine. Customers enjoy this delicacy in sukiyaki dishes, grilled or rich-flavored soups.

Photo by Pixta
Daigo is one of the northernmost tea-growing regions in Japan. The cold winters and significant temperature differences between day and night give the local Okukuji tea a deep aroma and rich, distinctive fragrance.
The best place to enjoy excellent local tea is Okukuji Cha no Sato Park (Japanese), a vast complex in the northern part of Daigo at the foot of Mt. Yamizo. The tea plantations occupy the mountainside. At this compound facility, visitors can enjoy several activities related to tea, from tea-leaf picking in mid-May – early June (350 yen/40 minutes) to processing tea leaves by hand in order to obtain different tea varieties (1,800 yen/one hour), or an authentic tea ceremony at Zuiki, the tea ceremony rooms within the precincts. In addition, the facility offers visitors the chance to work in the relaxing environment of the tea ceremony room.
Okukuji Cha no Sato also includes a dining facility, an art museum, and studios where visitors can try making soba noodles or konjac. Needless to say, you can also buy local tea varieties at their shop.
*Please note that these activities require a prior reservation by phone.
Daigo: A Refreshing Destination in Northern Ibaraki
With its wealth of mountainous scenery, delicious food, hot springs, and crafts, the town of Daigo is an exciting destination for all those who wish to relish nature and Japanese culture. Start from the famous Fukuroda Falls and take the time to enjoy the deeper layers of the local culture. The exhilarating encounters that this region has in store make for a memorable trip to northern Ibaraki.