6 Halal Restaurants in Ibaraki: From Middle Eastern Cuisine to Ramen!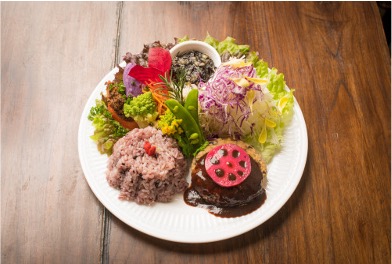 For Muslims, knowing whether or not they will have access to Halal food at their travel destination is a very important matter.

In this article, we introduce six Halal-friendly restaurants in Ibaraki Prefecture.
Ibaraki Prefecture: Ideal for Culinary Travel and Home to Many Halal Restaurants
Ibaraki is a region where visitors can experience famous historical sites and take in gorgeous nature, with famous destinations such as the Ushiku Buddha and Hitachi Seaside Park. The area can be easily accessed from the Tokyo Metropolitan and is visited by many international visitors annually.
Ibaraki is also home to several restaurants that offer Halal food. With a wide variety of cuisines such as ramen, vegan food, and Indian curry, Muslim visitors can enjoy sightseeing and food in Ibaraki with peace of mind.
Use this article as a reference to get a taste of the delicious Halal food Ibaraki offers!
1. INDIAN RESTAURANT RAM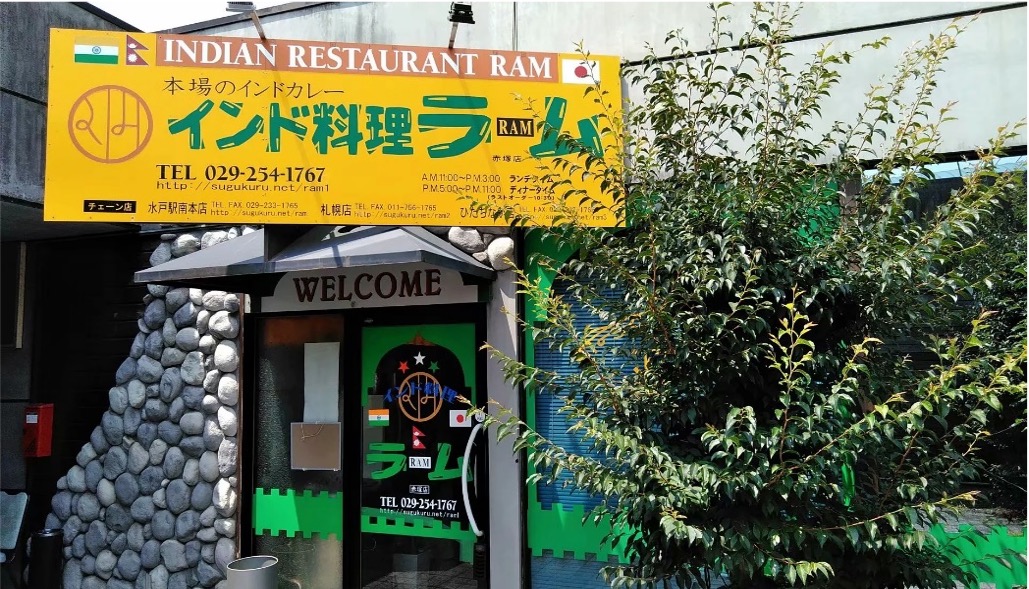 INDIAN RESTAURANT RAM was founded in 1999 and is an excellent place to enjoy authentic Indian curry and the charming ambiance inside.
They offer over 15 types of curry made with Indian spices. The spice level ranges from one to four. We recommend starting with level 2 for medium spiciness if you're trying it for the first time.
Freshly baked naan can be enjoyed in an all-you-can-eat style at lunch as an optional add-on for just 150 yen extra. English menus are also available.
The restaurant has two locations in Mito. The Mito Station Minami Honten location is accessible 10 minutes on foot from Mito Station, while the Akatsuka location is just a three-minute walk from Akatsuka Station, which is the next one after Mito Station on the same line.
2. Ali's Kebab (Tsukuba main store and Tsukuba Amakubo store)
Ali's Kebab is a Middle Eastern restaurant with an entirely Halal-friendly menu.
Ali's Kebab began as a kebab food truck in 1997, then opened as a brick-and-mortar restaurant in 1999. It expanded to a second location, and there are currently two locations in Ibaraki: Tsukuba Honten (main store) and Tsukuba Amakubo.
Kebab, a dish made by roasting meat, fish, and vegetables, can be enjoyed in various ways here. Some varieties on the menu include Iranian Kubideh Kebab and Turkish Doner Kebab.
The restaurant also offers a wide variety of other Middle Eastern food, such as hummus and Indian curry. They even also have non-alcoholic beer!
3. NERICA (Restaurant in JICA Tsukuba International Center)

NERICA is located inside the JICA (Japan International Cooperation Agency) Tsukuba International Center, where international support is provided to developing countries. Anyone can enjoy a meal at this restaurant, even if you're not a staff member.
Guests can indulge in a weekly lunch menu that changes between various cuisines from around the world, such as Brazil, Ethiopia, and more. Spices and seasonings from different countries are also provided so you can adjust the flavor of your food to your preference.
Groups should make reservations at least two weeks before their visit.
4. Vegan Cafe terra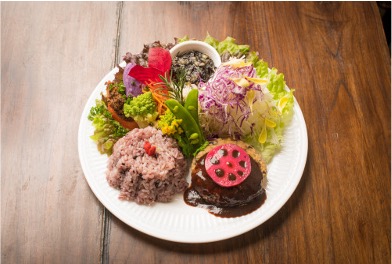 Vegan Cafe terra is the first specialty vegan restaurant in Mito.
Mitsuyo Kubota, owner, and chef qualified in all things vegetarian, offers a menu entirely made with plant-based ingredients. Options include ramen, an ever-popular Japanese dish, curry rice, cake, and more. English menus can also be provided.
The dishes at Vegan Cafe terra are made with bright and colorful vegetables that taste and look good.
5. Hitsuji no Koya
Hitsuji no Koya, run by a chef hailing from Ibaraki, is a Halal-friendly restaurant specialized in Jingisukan. Named after the Mongolian emperor Genghis Khan, this dish involves grilling mutton and vegetables on a metal skillet.
You can enjoy eating lamb meat certified as Halal from an accredited and with Halal-friendly sauce at this restaurant.
Fresh lamb meat, the owner's specialty, has a distinctive mild flavor and tender meat quality. Do come to try this delicious Jingisukan while enjoying the warm atmosphere inside this restaurant.
6. Halal Ramen 117
Halal Ramen 117 is a Halal-friendly ramen shop in Ibaraki. No alcohol or pork is used whatsoever on their menu. Instead, they serve ramen made with braised oxtail soup or chicken stock.
The owner of the ramen shop is from Indonesia. They serve unique offerings like ramen topped with Indonesian meatballs, a specialty that can only be enjoyed here at this restaurant.