6 Ibaraki Locations With Amazing Architecture: Towns, Cafes, and More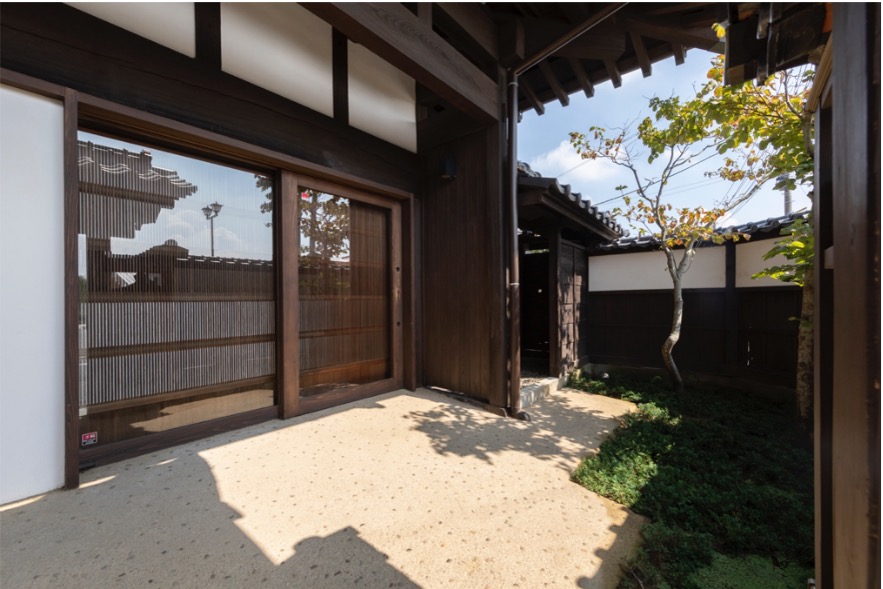 Many warehouse stores and traditional Japanese-style homes still remain in Ibaraki. If you love architecture and history, or want to see a nostalgic Japanese townscape, then there are several spots you'll be dying to visit. We introduce six places where you can experience the charms of Japanese architecture, including old and stunning structures in town, a cafe operating out of an old Japanese home, Japanese bars, a sauna, and more.
Enjoy Historical Architecture Across Ibaraki Prefecture
Ibaraki is a prefecture neighboring Tokyo that has developed its commerce industry for centuries. Various parts of the prefecture continue to be home to traditional townscapes and old Japanese homes.
The past few years have seen an increase in establishments and stores renovating and operating out of these traditional Japanese buildings to give customers a greater sense of happiness and well-being. Various businesses have utilized these spaces, including hotels, cafes, bars, and saunas. You'll never get bored no matter how many locations you visit. Why not refresh your mind and body as you contemplate the flow of time engraved into the area's traditional architecture?
A Town With a Charming Retro Atmosphere for Yourself
Want to experience a traditional Japanese home to your heart's content? Then we recommend a town that has preserved its traditional Japanese homes. Enjoy the elegant and quiet townscapes, woodland landscapes, abundant ingredients, and hot springs. Take a stroll through streets and buildings that exude history and will catch your eye. Going to cafes and lodgings in these towns, you can fall into deep relaxation in a refined atmosphere that has existed for many years.
Daigo Town and daigo cafe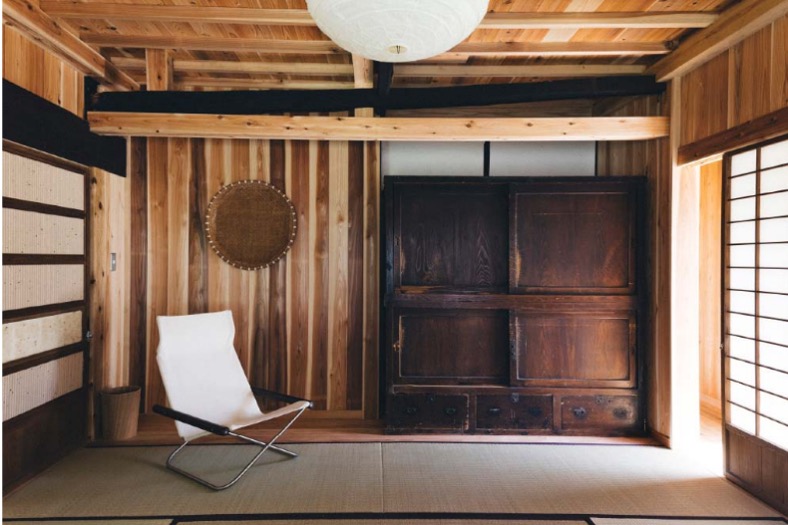 Hitachi Daigo has preserved many traditional Japanese homes, warehouses, old Western-style architectural buildings, and retro billboards. It's a town you'll want to take a walk in as you gaze at the aesthetic architecture alongside tranquil greenery.
Daigo Department is a shopping district in Hitachi Daigo that is clustered with traditional delicatessens, kominka (traditional Japanese home) cafes, and clothing stores. Daigo cafe sits in the corner of the district. The cafe brought an empty merchant home built over 100 years ago back to life.
The cafe is a calm, wooden space with an antique ambiance. You can enjoy excellent offerings such as omurice (Japanese omelet and rice) made with Okukuji Shamo eggs and meat, free-range chicken from Daigo, curry, and desserts made with Okukuji apples.
Daigo House, a guesthouse about a fifteen-minute walk from Daigo cafe, is a laidback space with an unpretentious atmosphere. They also have mouthwatering and nutritious meals made with local ingredients. You'll be happy to find that a stay there is reasonably priced, which makes it a recommended lodging for those who want to take their time exploring and walking around Daigo.
Other guesthouses, traditional ryokan (Japanese inns), and restaurants are located near JR Daigo Station. Bicycles can also be rented at the Daigo Town Tourism & Local Products Association near the station, so be sure to check them out.
We're positive this will become a memorable trip where you can truly experience the woodlands of Japan!
Experience Bliss in an Elegant Cafe Building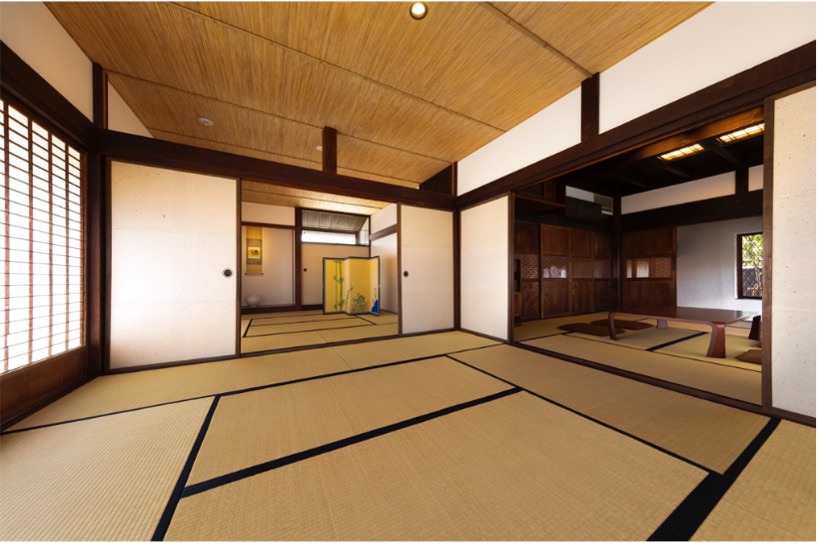 One of the joys of traveling is being able to visit the popular cafes in the local area. Experience pure bliss by stumbling upon a cafe with great vibes that offers delicious coffee and sweets, all in a place that you're visiting for the very first time. Next, we'll introduce two cafes in historical buildings brimming with character, where you can delight in coffee carefully brewed by the owner and homemade cakes.
Cafe Posten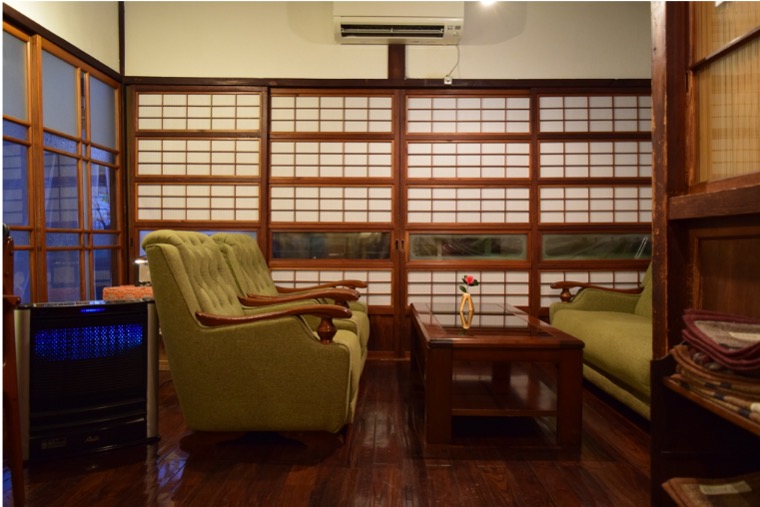 The cafe's opening was set into motion when the owner fell in love at first sight with the building's retro architecture and charming triangular roof. As its name implies, the building was once a post office, from 1925 until 1962.
The cafe's exterior is built in a Western-style, but the interior feels inherently like the Showa Period (1926 – 1989). You'll first notice the beautiful textures of the wood in the columns, beams, floor, and sliding doors. The timeworn surfaces truly express its history.
Enjoy roasted coffee in-house, organic black tea, seasonal cakes, and baked sweets in this cozy and nostalgic shop. They also serve curry rice and lunch plates made with local ingredients that are very popular.
Cafe MIHARU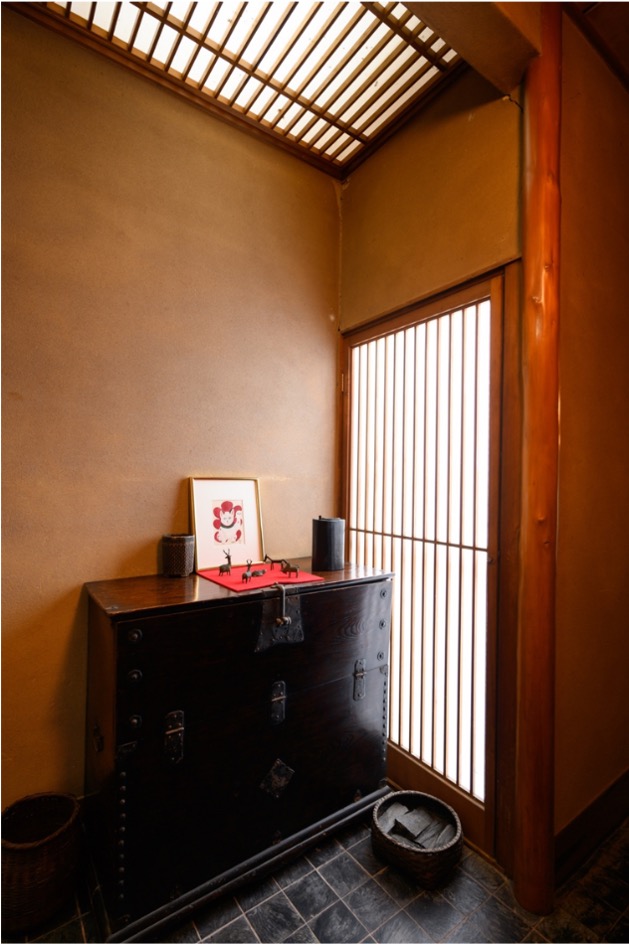 Miharu was first opened as a small restaurant by its first proprietress in 1950. It is now a popular luxury Japanese restaurant in Hitachi, managed by its third-generation proprietress. Cafe MIHARU is located on the second floor of the building, where they serve homemade desserts and drinks.
Cafe MIHARU's interior has a pure Japanese aesthetic. It is decorated with sophisticated and beautiful furniture, with the dazzling Hitachi ocean visible from the cafe windows. This spot provides nourishment for the soul with its traditional Japanese style.
We recommend trying their famous desserts with a cup of coffee or black tea. They have a wide selection of desserts, including cakes made with seasonal fruit, pudding, scones, and apple cinnamon toast.
A Dining Experience in Historical Architecture with the Finest Liquor
You can't leave out amazing food and alcohol when traveling! In a tranquil atmosphere created by buildings carved with time, you can't go wrong as long as you have a liquor connoisseur on hand to choose an alcoholic beverage to your tastes. We introduce two bars where you can taste the finest selection of liquor.
BRASSERIE JOZO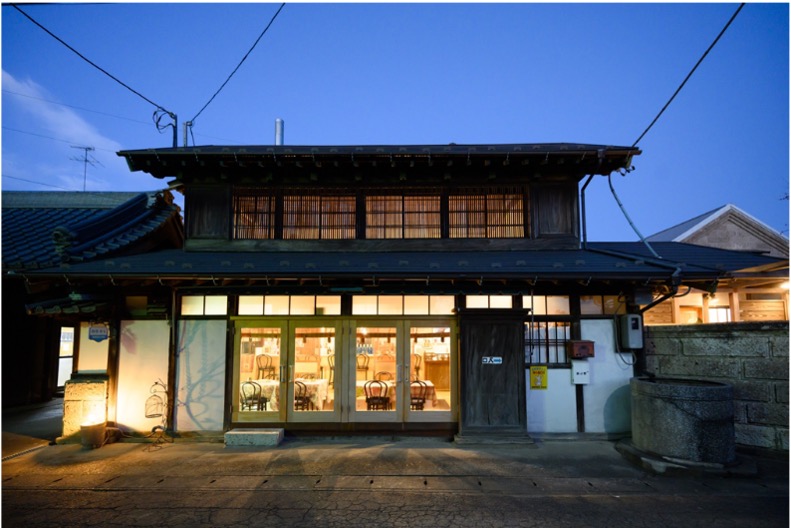 BRASSERIE JOZO is a French restaurant located inside Nomura Brewery, which has operated as a sake brewery in Joso for 120 years. A section of the brewery had to be repaired due to flood damage caused by the 2015 Kanto-Tohoku Torrential Rain Disaster. It was opened as a restaurant in 2017 as a gesture of appreciation to the people who supported them during the disaster.
Diners can delight in home-cooked French dishes made with ingredients grown in Ibaraki and desserts that show the patissier's superb skill. Pair your meal with alcoholic beverages such as Tsumugi Bijin, a locally brewed sake and a top product of Nomura Brewery, and other Japanese alcohols that pair well with French cuisine.
The building itself was an old Japanese home constructed with zelkova wood. It has an impressive vaulted ceiling that fills the structure with the ambience often found in traditional Japanese architecture. The restaurant tastefully incorporates interior products and tableware that bring out the warmth of the building's wood, so eating there will surely be a very special experience.
WINE O'CLOCK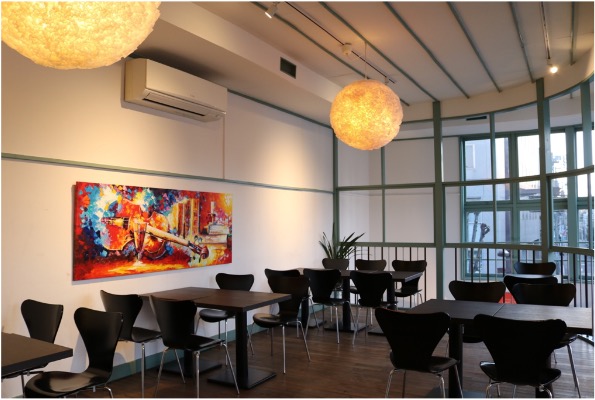 WINE O'CLOCK is a wine bar that opened in 2018 inside Izumicho Kaikan, a building constructed in 1955. At the bar, you can savor wine paired with medicinal Asian cooking and Greek cuisine.
Izumicho Kaikan is loved by many residents for its retro-modern architecture that features unique curves, tiles that decorate the wall of the entrance, and the name of the building in gold 3D letters. WINE O'CLOCK also makes the best of this atmosphere and is decorated with a stylish interior design.
The bar always carries around 20 to 30 types of wine from Japan and all over the world. The owner, a wine sommelier, will help customers select a wine that suits their tastes. They also have a substantial food menu. Enjoy the pairing of medicinal cooking with wine, popular among the health and beauty conscious. We also recommend their authentic Greek cuisine. Guests can thoroughly savor the tastes and relax in a sophisticated space.
Soothe Your Mind and Body in a Traditional Japanese Space
There's another way to experience traditional Japanese architecture's great features outside of staying, eating, and drinking in an establishment. We introduce a sauna to soothe your mind and body with its nearby town.
KURA SAUNA
Yuki, a city bordering Tochigi and Ibaraki Prefecture, was once a castle town where many old warehouse-style buildings still remain. It was a water transit hub during the Edo Period (1603 – 1868) and flourished as a commercial city. There remain 31 misegura in the city, a building serving as both a storehouse and residential dwelling. Many of them are now being used as warehouses for Yuki silk (a traditional craft in the area), wholesalers, miso, and sake.
KURA SAUNA, located in Yuki, is a sauna facility refurbished from a former kimono fabrics shop built in the 1920s. Here you can relax while immersing yourself in the gentle heat and rich aroma of a wood-burning stove, all in a space that retains a traditional Japanese atmosphere.
Be sure also to try a cold water bath. This type of bath uses mild underground water from the Kinugawa River drawn from a well. The bath uses a barrel made by Akibakoji Miso Brewery, a well-established local miso shop, for the bathtub. A large and symbolic chestnut tree stands in the courtyard. Reclining chairs are available so that guests can taste the fresh air while relaxing under the shade of the tree.
This facility is mixed bathing and requires swimsuits. Advanced reservations are required to use the facility.
Experience True Relaxation Amid Charming Architecture
There are many other charming shops and facilities, in addition to the places introduced above, in Ibaraki that utilize the great features of old Japanese architecture. Spend time soothing mind and body while inside architecture that has been around for many years.