From Cycling to Paragliding! Top 5 Outdoor Activities in Ibaraki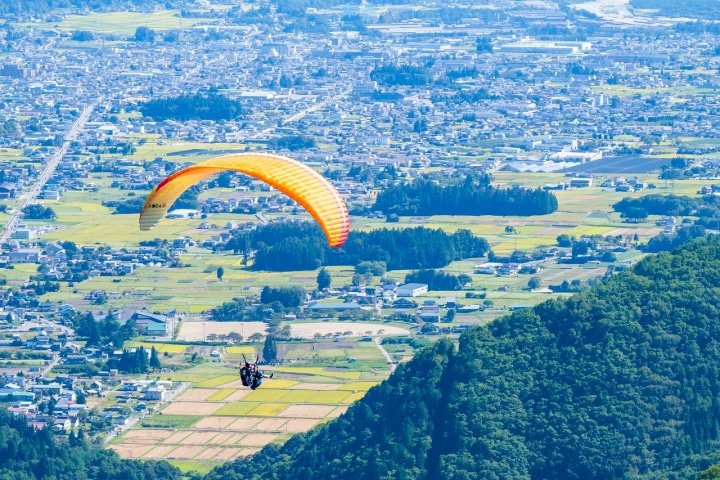 Ibaraki, neighboring Tokyo to the northeast, is known for its pristine natural environment and offers many facilities for enjoying the great outdoors. This article introduces fun outdoor activities, including cycling along scenic routes, bungee jumping, paragliding, and marine sports!
Experience Outdoor Activities in Nature-Rich Ibaraki!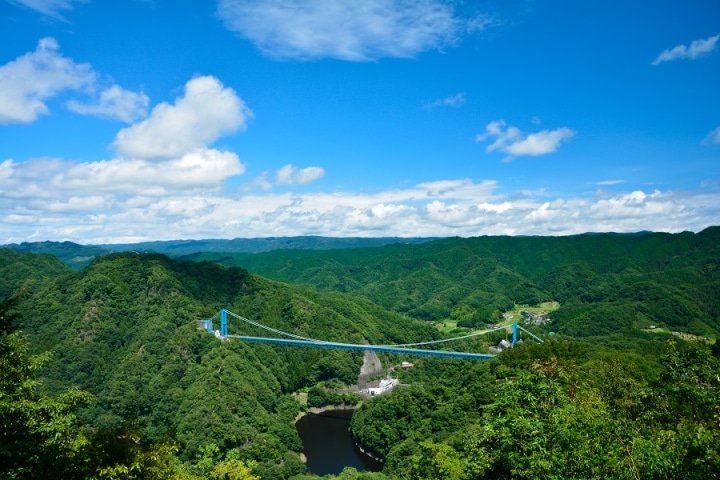 Ibaraki Prefecture sits northeast of Tokyo and faces the Pacific Ocean. It's blessed with beautiful natural surroundings and is a treasure trove of outdoor activities. In other words, this area is home to places that outdoor activity lovers will be thrilled about!
This includes the Ryujin Suspension Bridge, offering world-class bungee jumping. There's also Ring Ring Road, a cycling route surrounded by breathtaking nature on all sides. Lastly, Ibaraki is a paragliding mecca that was once the site of a world cup competition!
Ibaraki also boasts convenient access from Tokyo. No wonder many people come and stay for the weekend or take a day trip here.
This article will introduce outdoor activities that can be enjoyed in Ibaraki.
1. Cycling along the Scenic Ring Ring Road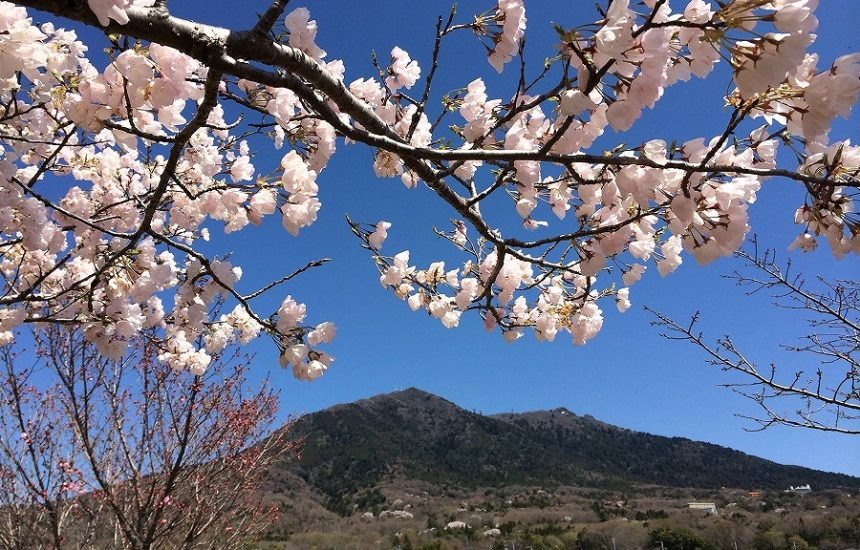 Tsukuba Kasumigaura Ring Ring Road (or simply, Ring Ring Road) is a cycling course in southern Ibaraki. The 180 kilometer course extends across several cities such as Sakuragawa and Kashima, as well as Tsukuba and Tsuchiura.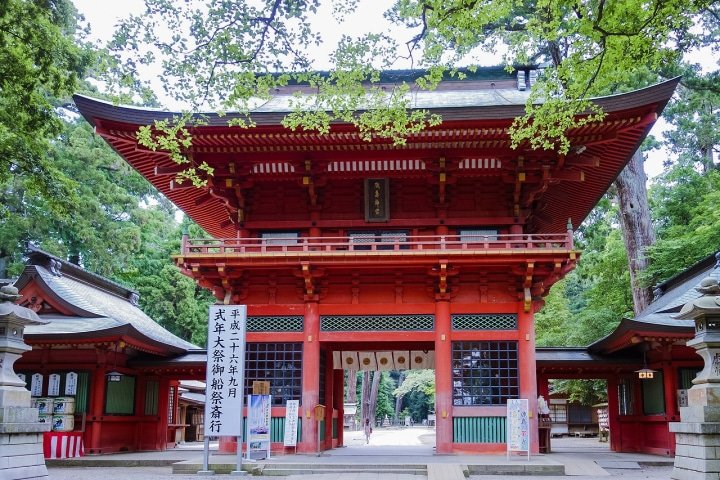 This cycling route has many highlights, most notably the stunning scenery of Mt. Tsukuba and Kasumigaura Lake, Japan's second-largest lake. Kashima-Jingu Shrine is also a popular historic spot.
The section of the route running from Tsuchiura to Mt. Tsukuba is lined with beautiful cherry trees. Cycling under the cherry blossoms in full bloom in spring is another appealing feature of this route.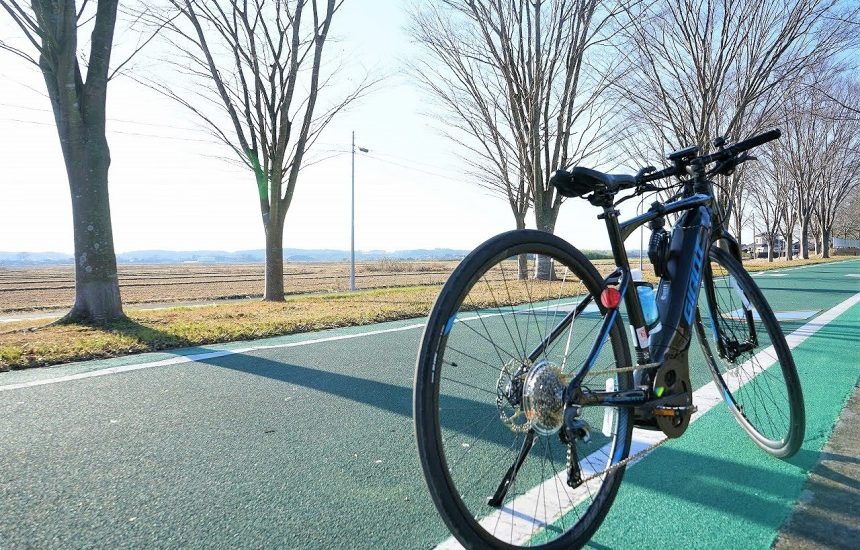 A section along Ring Ring Road consists of train tracks that were left after the Tsukuba Railway Line was taken out of service. The road runs on top of these tracks. The former train stations still remain and serve as a rest stops along the cycling route.
Ring Ring Road has been designated a National Cycle Route due to its outstanding natural surroundings and its historic railway line.
This cycling course can be accessed in only an hour from Tokyo, so it also makes an enjoyable day trip.
At Ring-Ring Square Tsuchiura (Japanese) and other bases along the cycling route, you can enlist the services of a cycling guide after renting a bicycle.
2. Ibaraki Is a Paragliding Paradise!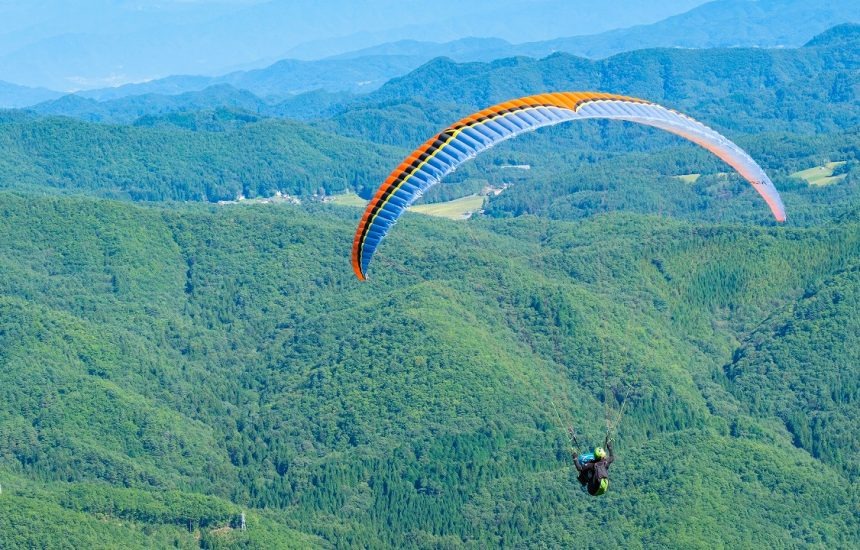 There are several facilities in Ibaraki offering paragliding experiences. In April 2007, the Mt. Tsukuba area even became the site for the international competition Paragliding World Cup – Ibaraki 2007. This region is a mecca for paragliding enthusiasts!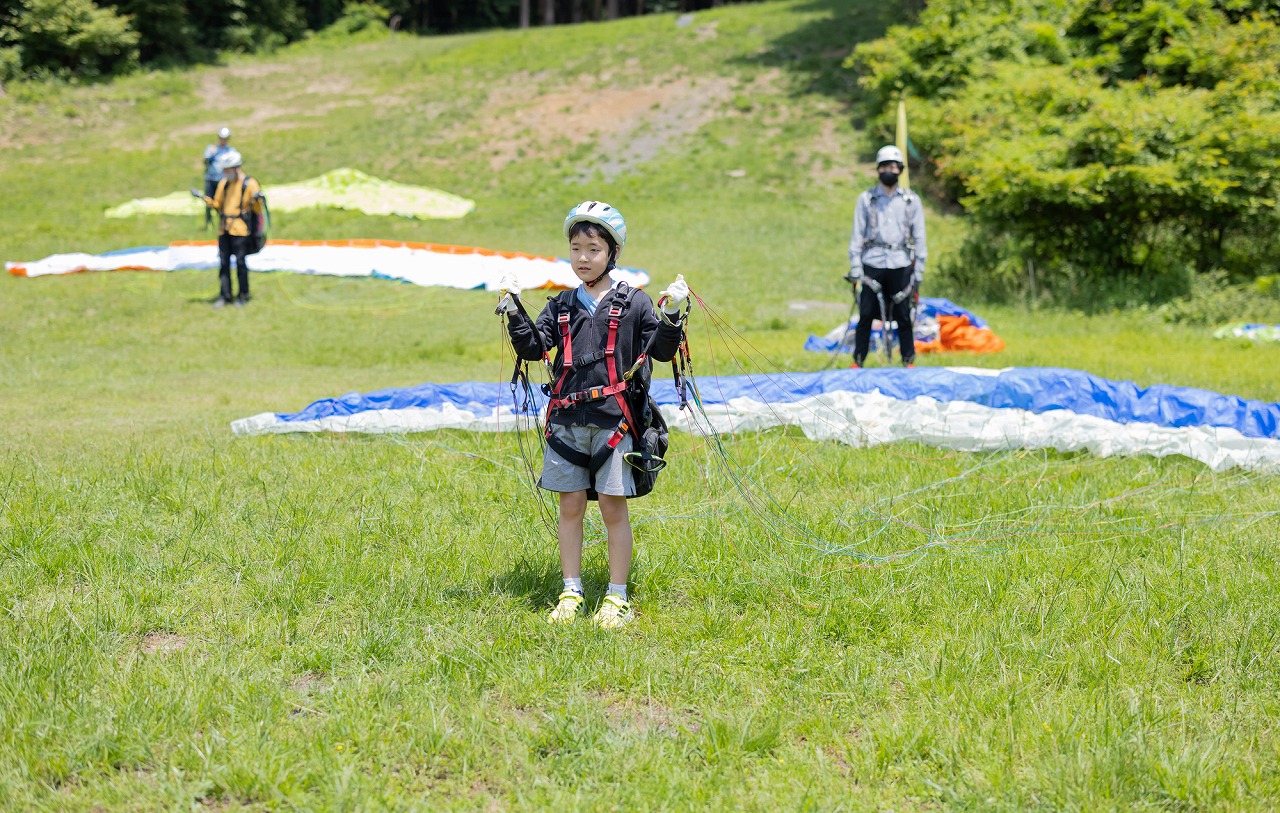 Airpark Coo Paraglider School (Japanese) is based in Ishioka City. Visitors can sign up for various courses, from ones suited for beginners to those offering a license.
If you'd like to stand on a beautiful hill blanketed in lush greenery to catch the wind and fly off into the open air, by all means, visit Ishioka.
It takes about one hour by limited express train from Tokyo's Ueno Station to Ishioka Station.
3. Bungee Jump from the Ryujin Suspension Bridge!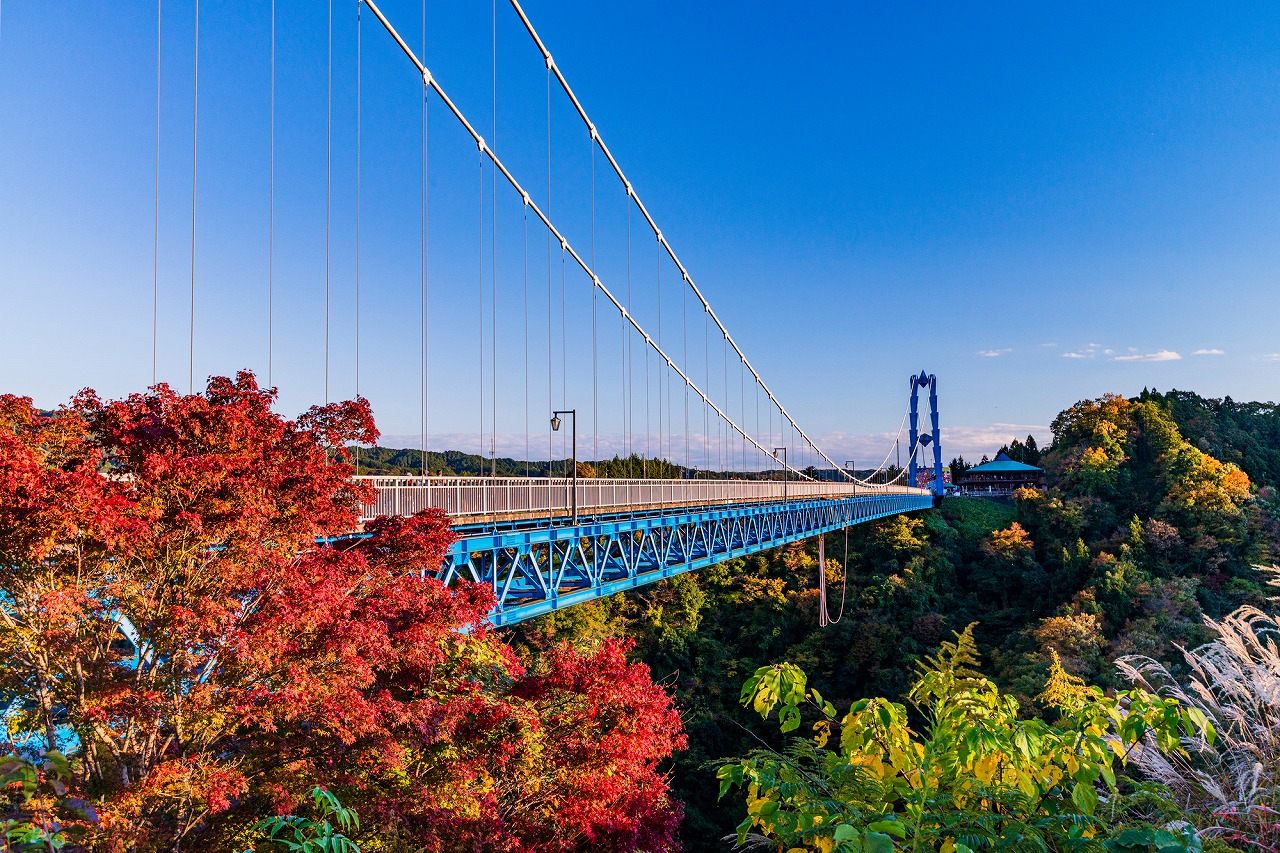 The Ryujin Suspension Bridge in Hitachiota is a 375-meter-long pedestrian bridge spanning the Ryujin Valley. The Ryujin Valley, known for its rocky cliffs and emerald green river, is one of Japan's prominent scenic spots.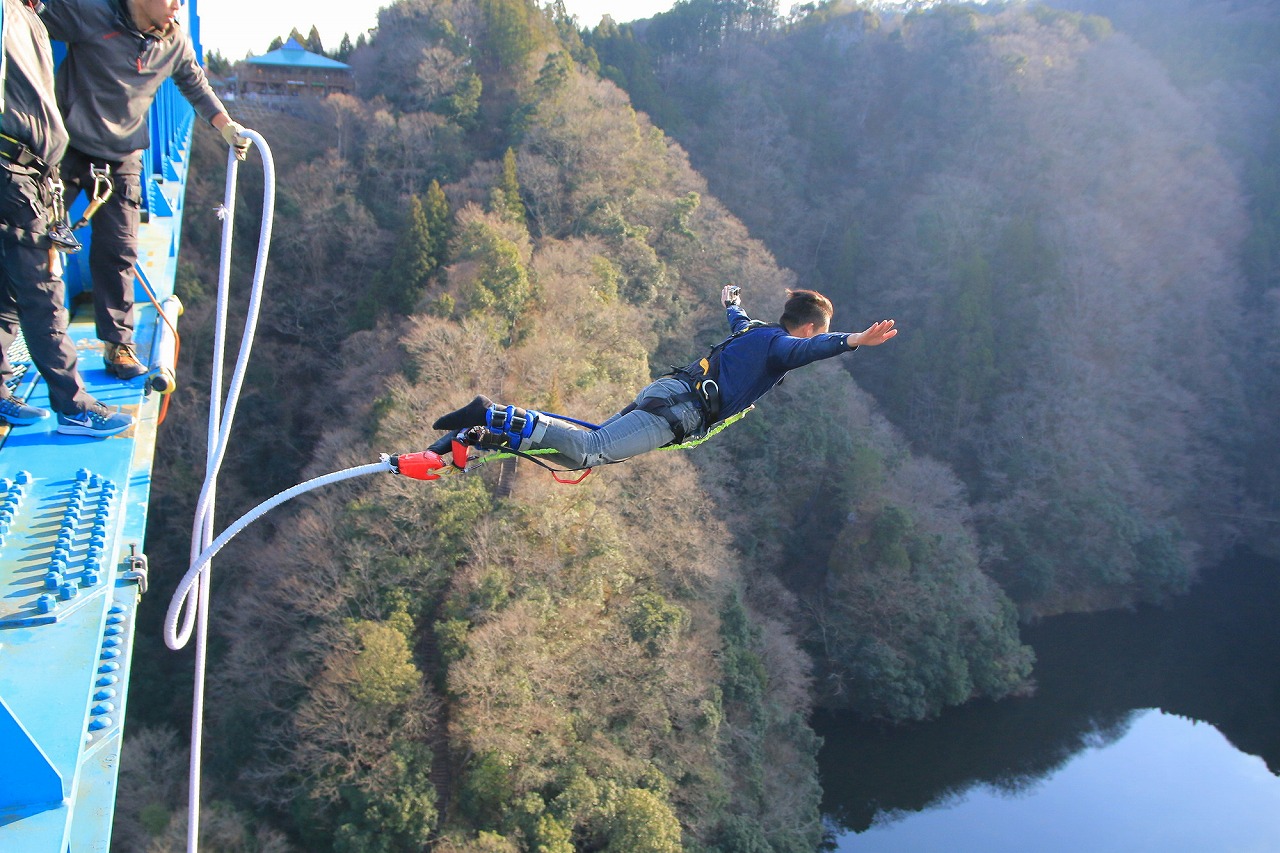 The Ryujin Valley is particularly famous among bungee jump lovers.
Visitors can bungee jump from the Ryujin Suspension Bridge, which sits at a world-class height of 100 meters above the river. The Ryujinkyo bungee jumping experience is offered by Bungy Japan. They conveniently have locations throughout Japan.
For those interested in reserving a bungee jumping experience or simply want to come and watch, please contact Bungy Japan Ryujin Bungy.
4. Try Marine Sports and Enjoy Ibaraki's Nature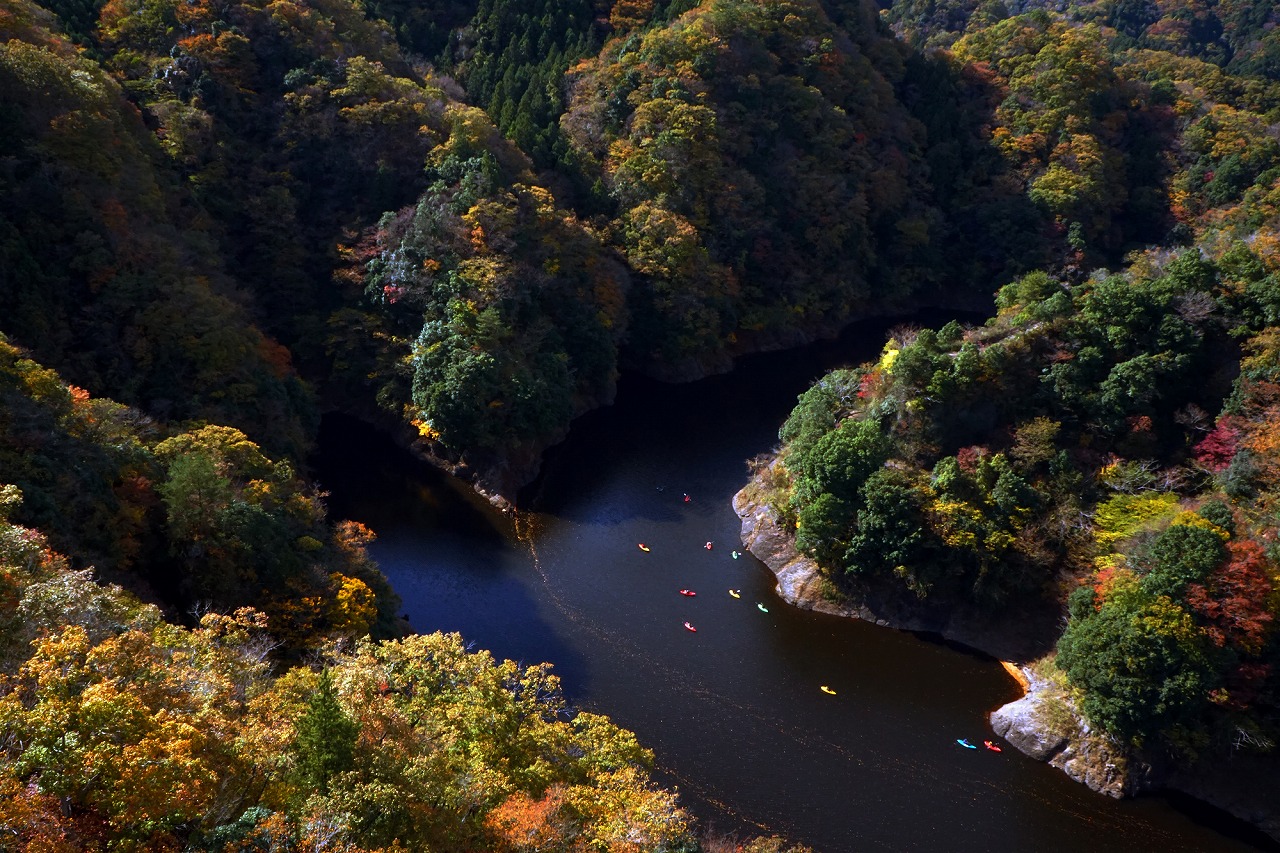 Ibaraki faces the Pacific Ocean and has many rivers and lakes, as well. This is why it can offer a full range of water and marine sports.
The Ryujin Valley has outstanding natural beauty. Visitors interested in canoeing, stand up paddle boarding (SUP), or embarking on a rafting trip through the valley, should contact Storm Field Guide (Japanese) for details.
Oarai Sun Beach is another famous spot with magnificent views. Visitors can enjoy surfing, stand up paddle boarding, and other marine activities. We recommend outdoor activities offered by Wedge (Japanese).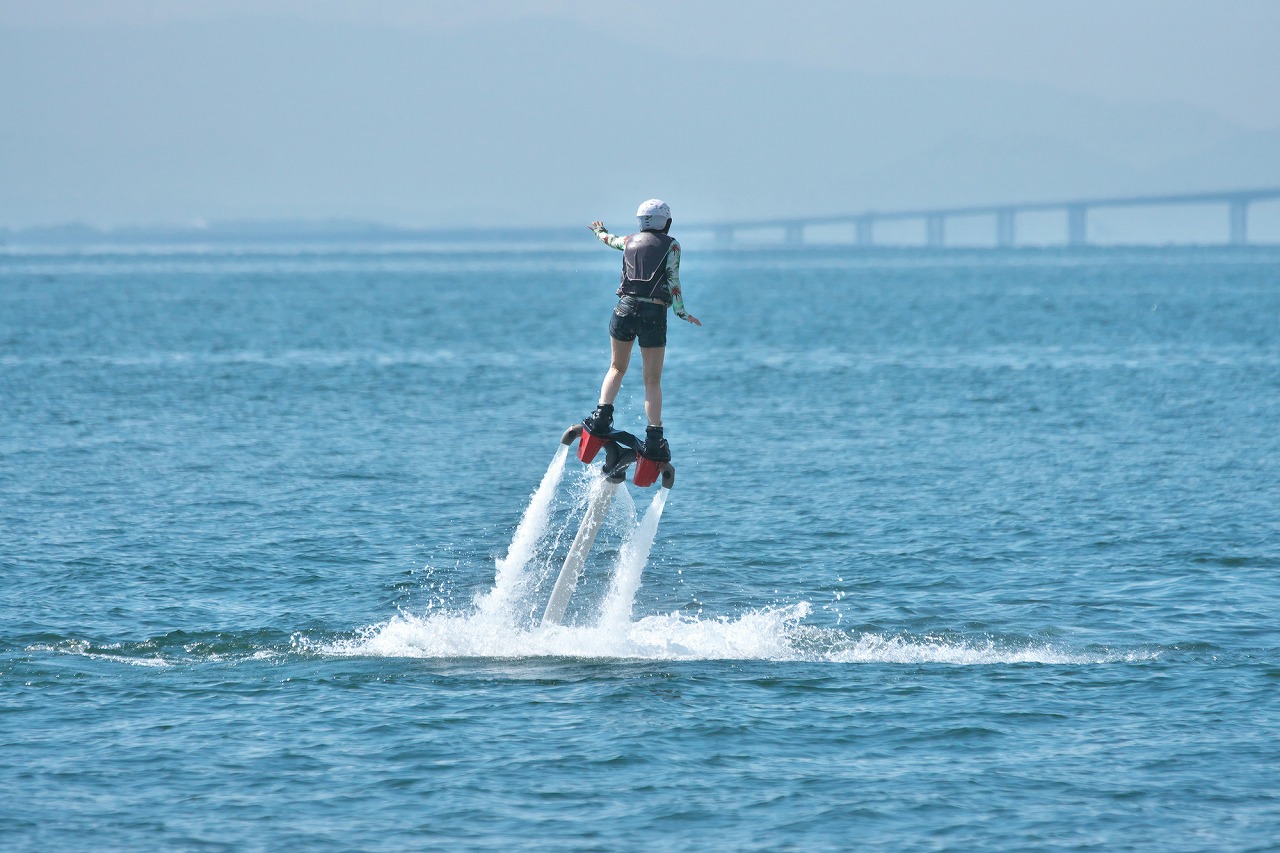 Itako City has waterways from the Edo Period (1603-1868) and is one of three waterway cities in Japan collectively known as Suigo Santo.
Here you can try flyboarding. Motorbike jet nozzles are used in this sport for riders to ascend high above the waters of Kasumigaura Lake. Children all the way to adults can enjoy this exciting activity.
Flyboarding experiences are offered by Suigou Boat Service (*1) (Japanese).
*1: To join a flyboarding session, participants are required to have at least conversational level Japanese language skills.
5. Hiking on Mt. Tsukuba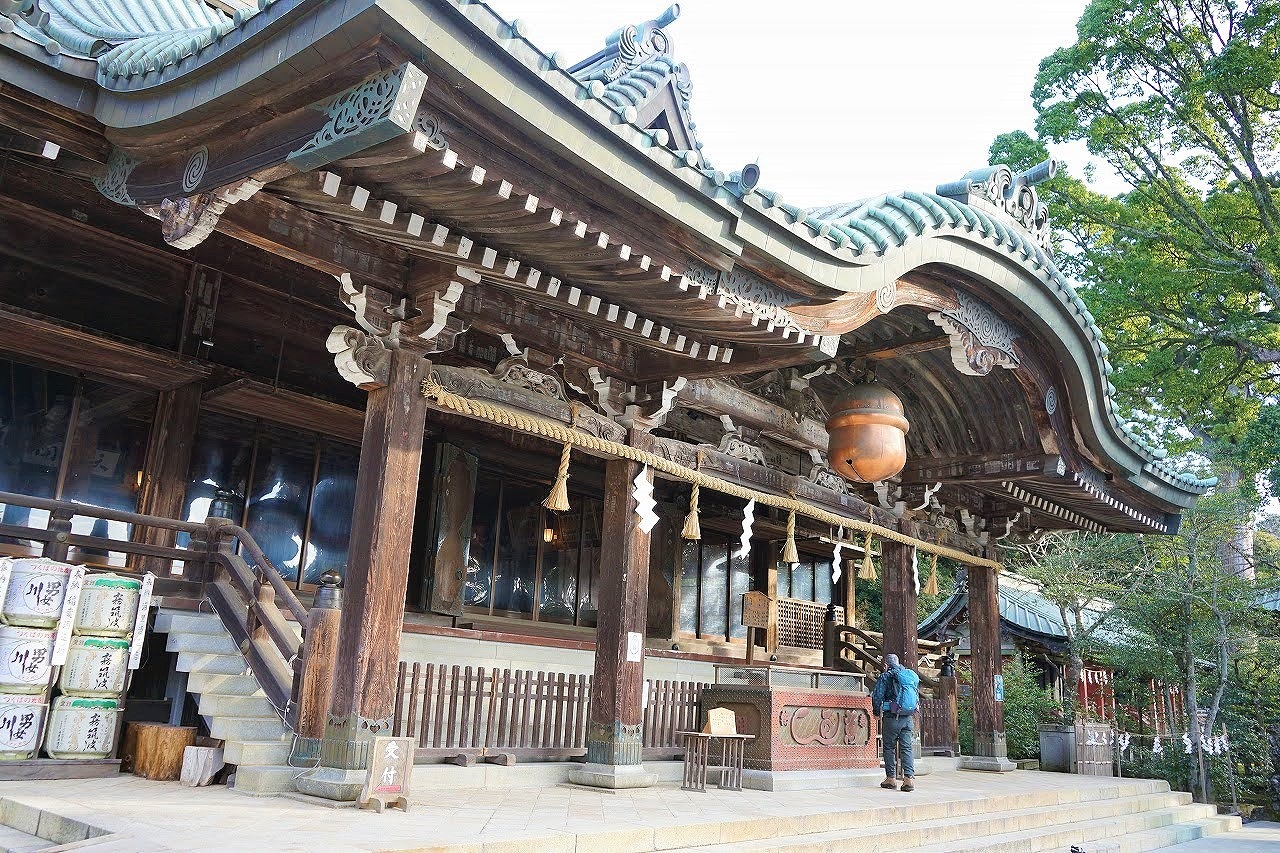 Mt. Tsukuba (877 meters) has deep connections to Japanese mythology concerning the origins of Japan. It's a popular peak among mountain climbing and hiking enthusiasts.
Mt. Tsukuba is known for its many hiking courses. One of them is the highly popular Shirakumobashi hiking trail. At the nearby Tsukubasan Shrine, the hikers pray for a safe trip before embarking on their ascent, which starts from the shrine's torii gate.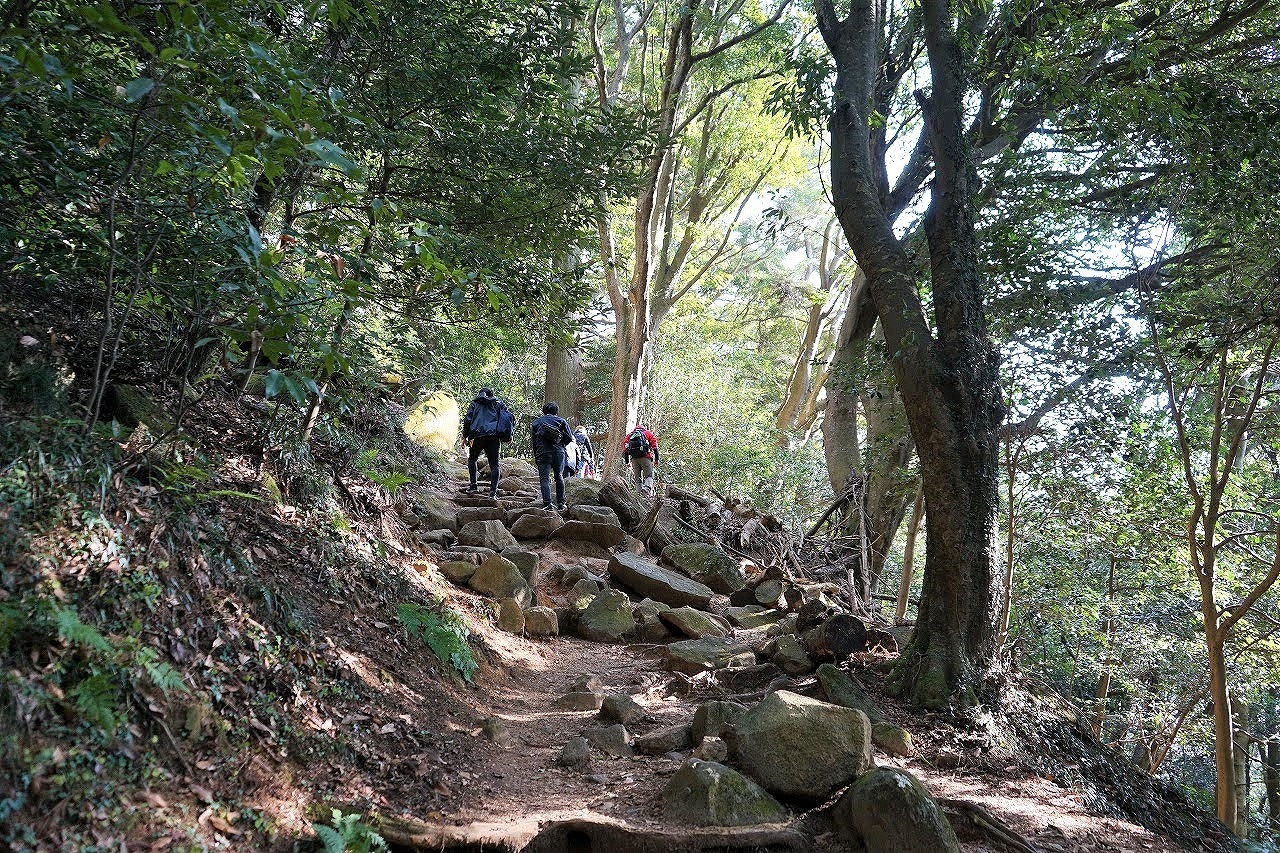 Mt. Tsukuba offers many hiking trails—from beginner level courses up to intermediate level courses that often feature rocky stretches along the way (see photo above).
Excluding the period when trails are closed due to snow, visitors can visit during any season and enjoy the exquisite natural beauty of Mt. Tsukuba's forest area.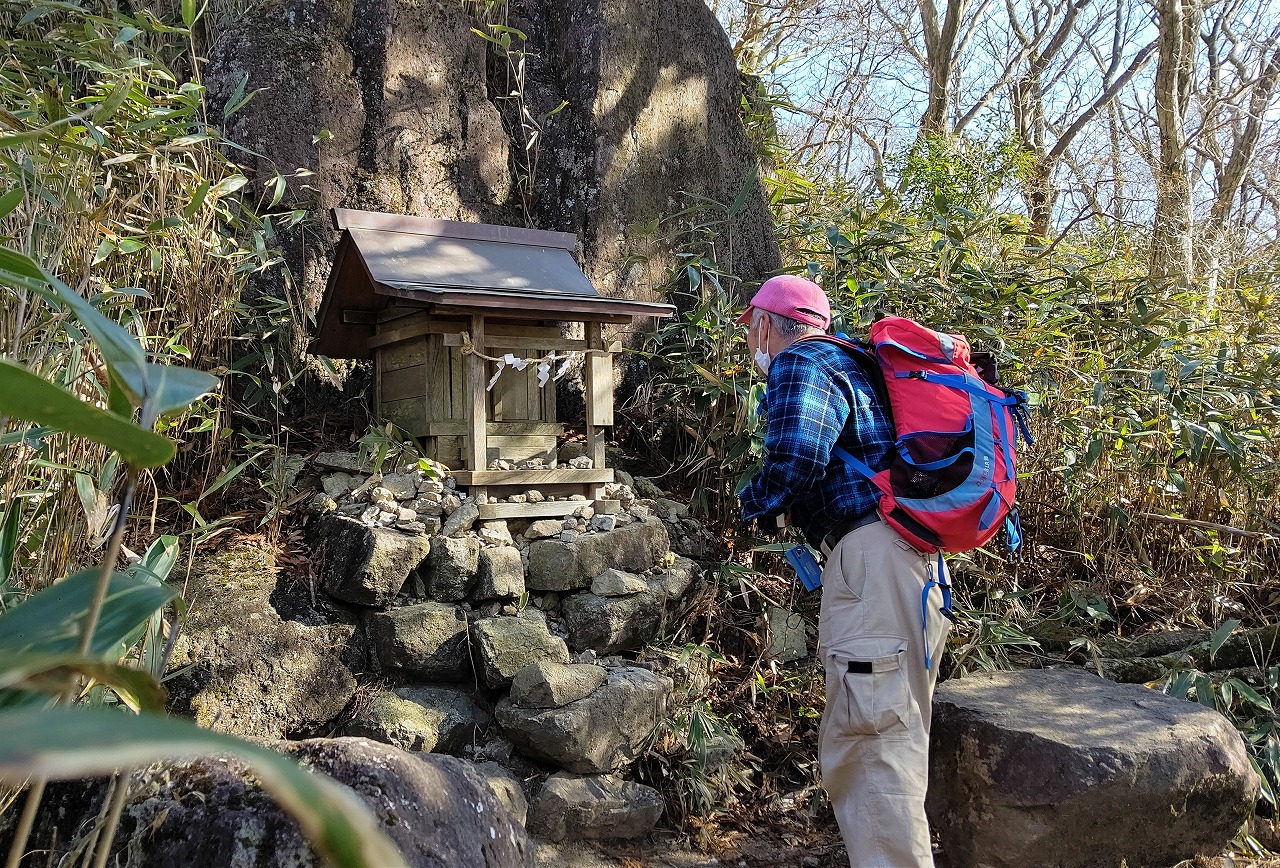 Mt. Tsukuba offers many hiking trails—from beginner level courses up to intermediate level courses that often feature rocky stretches along the way (see photo above).
Excluding the period when trails are closed due to snow, visitors can visit during any season and enjoy the exquisite natural beauty of Mt. Tsukuba's forest area.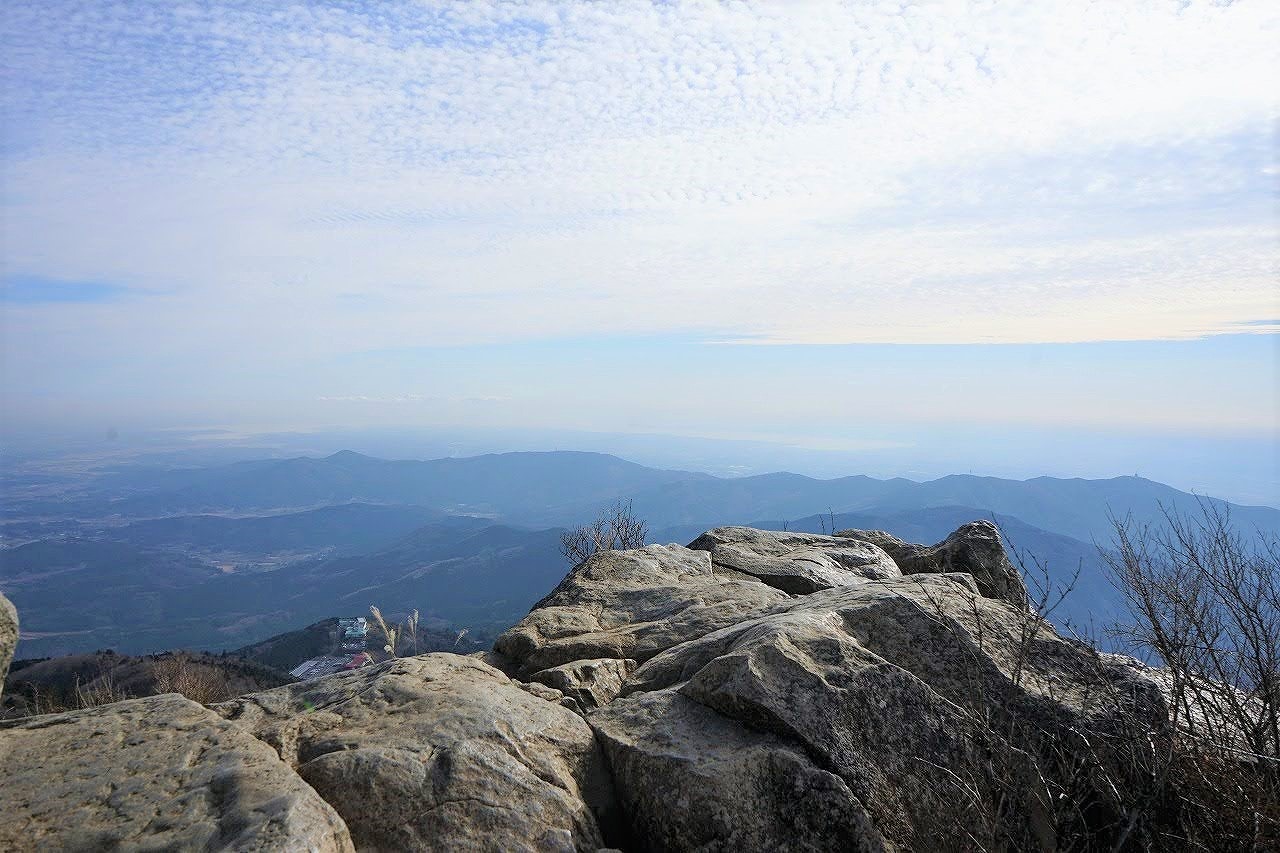 When you reach the peak at Nyotai-san (the other peak is known as Nantai-san), some breathtaking scenery awaits you.
The summit has a rest area and restaurant, so this is the ideal place to take a break as you admire the amazing view. On the return trip down the mountain, you also have the option of taking a ropeway or cable car.
Information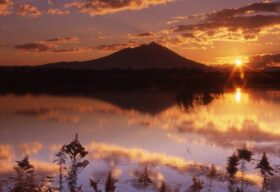 Mount Tsukuba
The twin peaks of Mount Tsukuba are symbolic of Ibaraki. In Japanese, the peaks are Nyotai and Nantai, meaning the female peak and male peak, respectively. At 877 meters tall, Nyotai, the female peak, is the higher of the two. Mount Tsukuba is accessible in under two hours from Tokyo, making it ideal for escaping city life and getting in touch with nature. There are over 1000 species of flora and fauna on the mountain alone!
Both peaks are easily accessible by cable car or ropeway. If you're looking to exercise, there are plenty of hiking trails that suit all levels. Many trails have unique rock formations and historical Shinto sites.
While Mount Fuji is the symbol of western Japan, Mount Tsukuba is undeniably the symbol of eastern Japan. No trip to the Kanto region is complete without exploring this mountain!
See More
Let's Enjoy Ibaraki's Great Outdoors Near Tokyo!
Visitors can experience a wide range of outdoor activities that take full advantage of Ibaraki's natural geography. From thrilling bungee jumping and paragliding, all the way to easily enjoyable activities such as cycling and hiking.
Ibaraki is in close proximity to Tokyo and easily accessible. So do come and visit here, and enjoy Ibaraki's great outdoors by experiencing some of its fun activities!