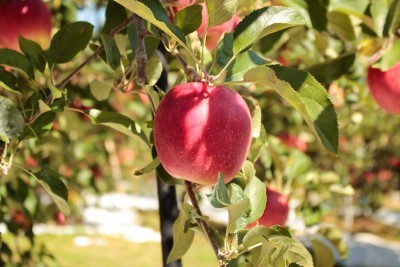 September to November is Autumn harvest time in Ibaraki, the perfect time to enjoy picking your own sweet and juicy apples straight from the tree at one of Ibaraki's many apple orchards. Temperatures between 6° and 14° are best suited to growing apples, and Ibaraki fits this criteria perfectly thanks to the wide varitation in daily temperatures. Within the prefecture, the north-western town of Daigo is known for producing delicious 'Okukuji Apples'. As well as having the perfect climate for growing apples, orchards in Daigo make sure to let their apples ripen on the tree before harvesting to get the best flavour. Head to Daigo to pick your own Okukuji Apples and find out just what all the fuss is about!
Fujita Orchard
Located on the top of a hill in Daigo, Fujita Orchard is blessed with the high diurnal range that makes the area so well-suited to growing apples. The orchard uses the local method of growing apples where fruits are left on the tree to ripen so visitors can pick the ripest, sweetest apples. Fujita Orchard offers apple picking experiences between late September and November 30th. No visit would be complete without trying some of Fujita's famous apple pie – flaky pastry, fresh apple chunks and cinnamon combine for the perfect Autumn treat.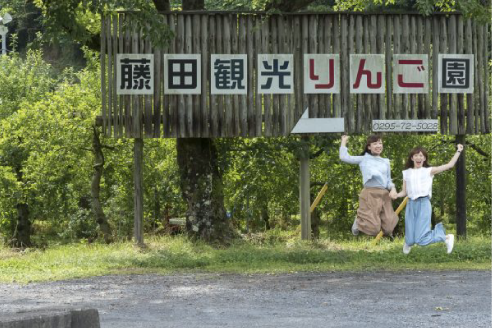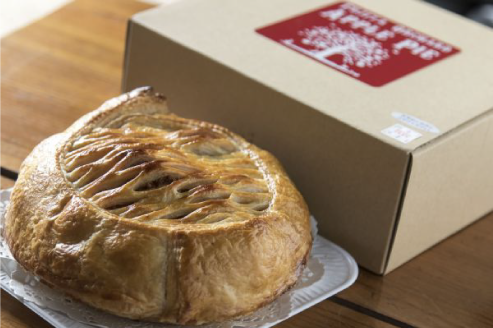 Information
Location

Fujita Orchard

Address

400 Asakawa, Daigo-machi Kujigun, Ibaraki Prefecture 319-3541

Business Hours

9:00 - 16:00

Contact

TEL:029-572-5028

Website
Kuroda Orchard
Kuroda Orchard is said to be the first orchard to grow the area's 'Okukuji Apples' after planting apple trees on their land to remember their horse which was taken for use in the war. With more than 10°temperature difference over the course of the day during the Autumn months, the Okukuji area is perfectly suited to growing apples. Apple picking is available from early September to December 1st. With 75 years of history, Kuroda Orchard is the perfect place to try picking your own sweet and juicy Okukuji apples.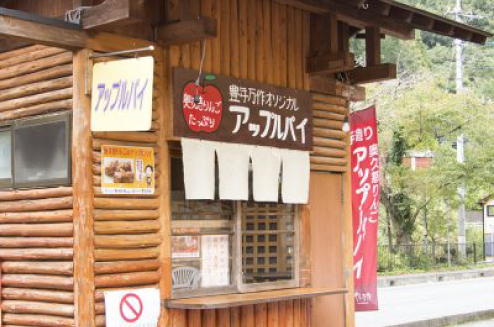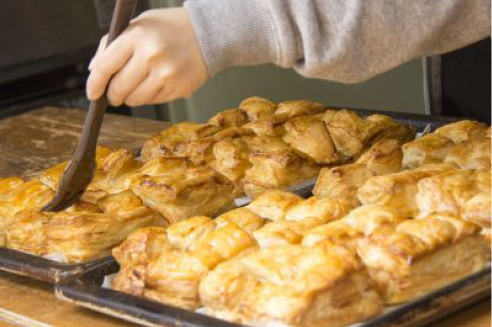 Information
Location

Kuroda Orchard

Address

4445 Konamase Daigo-machi Kujigun, Ibaraki Prefecture 319-3512

Business Hours

08:00 - 17:00

Contact

TEL:029-576-0327

Website
Honda Orchard
Enjoy both apple picking and great views at Honda Orchard. Apple picking is available between late September and early December and includes classic varieites like Starking Delicious as well as newly developed varieties. Complete your perfect Autumn day trip by exploring the area's expansive nature and seeing some of the stunning Autum foliage.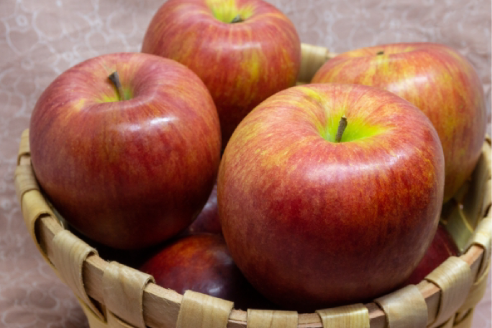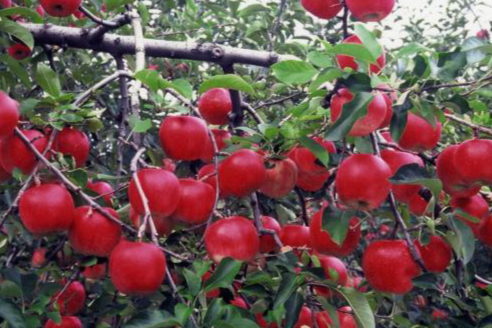 Information
Location

Honda Orchard

Address

156 Okabe Daigo-machi Kujigun, Ibaraki Prefecture 319-3531

Business Hours

9:00 - 16:00

Website