News

2023.10.16New event, Hyakunin Kimono de Disco KAGAI ~舞~ in 2023! October, 21, Ibaraki DC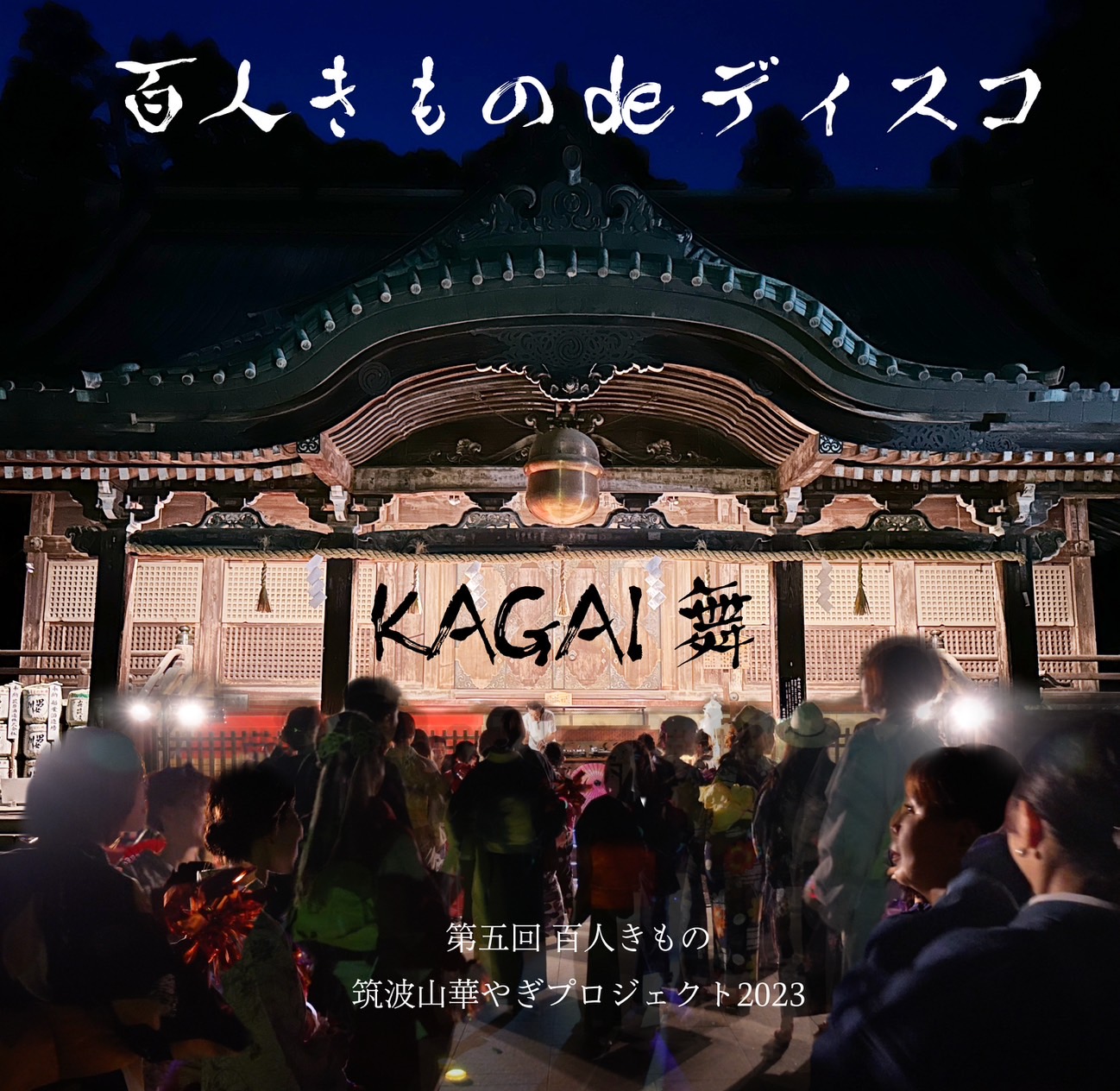 Hyakunin Kimono de Disco KAGAI ~舞~ is a new dance and entertainment event that will be held for the first time in the Tsukuba shrine grounds on Mt. Tsukuba on October 21, organized as part of  the Ibaraki Destination Campaign.

Mount Tsukuba is known as one of the three sacred mountains where "kagai" (another word for it is "utagaki") was held in ancient times. "Kagai" is a Japanese Shinto ritual gathering on a mountaintop where people sang, danced, enjoyed food, and celebrated the harvest. This ritual is mentioned in the oldest literature works such as Mangyoshu, the oldest extant collection of Japanese poetry (759), and Hitachi no Kuni Fudoki – geographical records of Hitachi no Kuni, most of present-day Ibaraki Prefecture (721).

 

Some believe that "kagai" was like an ancient disco, so Hyakunin Kimono de Disco KAGAI ~舞~ in 2023 is a modern version of "kagai". It is a unique evening outdoor disco event in Japanese traditional clothes on the grounds of Tsukuba Shrine. If you don't have a kimono, it's not a problem – you can rent one on-site!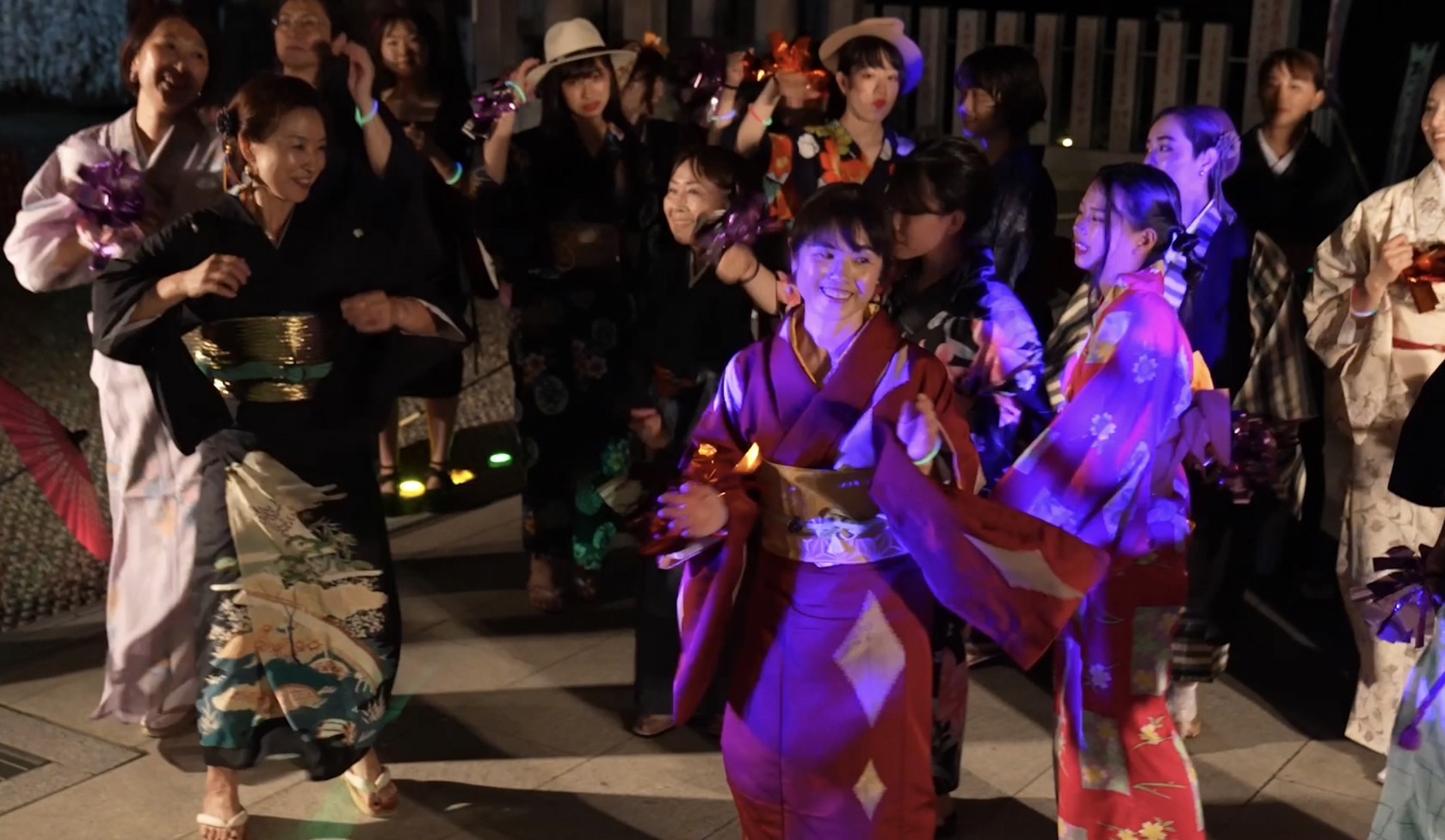 In addition to the main event, Edoya ryokan (a traditional hotel) just near the shrine offers afternoon tea where you can enjoy traditional dishes and sweets from local Ibaraki producers before the disco. After the disco event, the bar will be open in Edoya.

For those who wish to stay, there is an exclusive plan with morning yoga and meditation at Tsukuba shrine.

 

Hurry – applications are required by October 17 to participate in the events!
Dates:
About Event:
* Please note that drinking alcohol is not allowed within the shrine grounds.