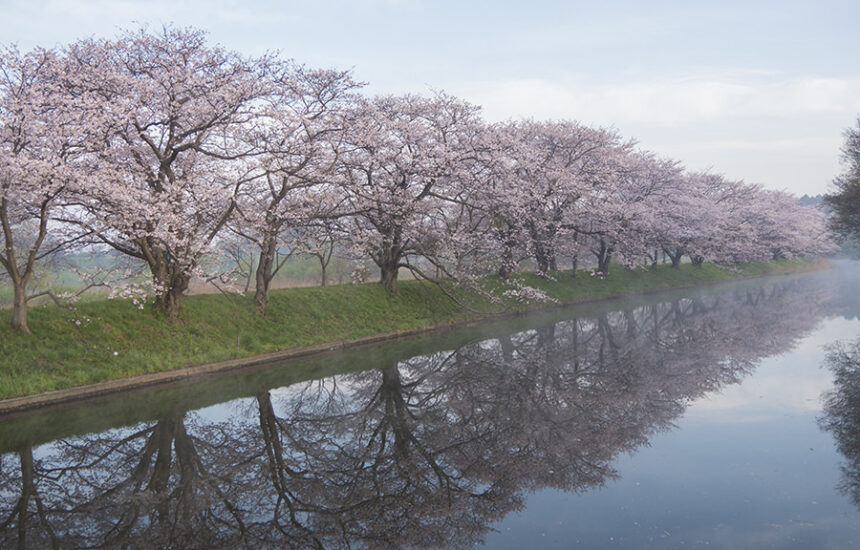 From famous cherry blossom spots to off-the-beaten-track areas loved by locals, Ibaraki has a cherry blossom destination to suit everyone. The blossom season and species of cherry tree varies across Ibaraki meaning the blossom season lasts a whole month!
Tsuchiura Cherry Blossoms(Tsuchiura City)
There are plenty of great places to see cherry blossoms in Tsuchiura including Kijo Park, the Sakuragawa River area, the Shinkawa River area, Ryuugamine and Manabe Elementary School. The cherry tree at Manabe Elementary School is registered as a prefectural Natural Monument!
Website
https://www.tsuchiura-kankou.jp/shizen/hana_midokoro/#cat_020hana_sakura
Heiwa-dori in front of Hitachi Station, Kamine Park, Juo Panorama Park (Hitachi City)
Approximately 14,000 cherry blossoms in the city bloom and brightly color the city. The row of cherry blossom trees on Heiwa-dori is lit up, and you can enjoy the tunnel of light.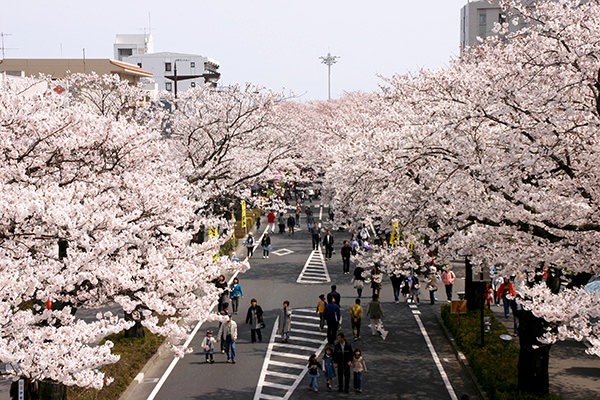 Website
http://www.kankou-hitachi.jp/
Fukuokazeki Weir Cherry Blossom Park (Tsukubamirai City)
Fukuoka dam is one of the three major dams in the Kanto region. Approximately 600 Yoshino cherry trees that bloom along the 1.8km promenade will captivate you.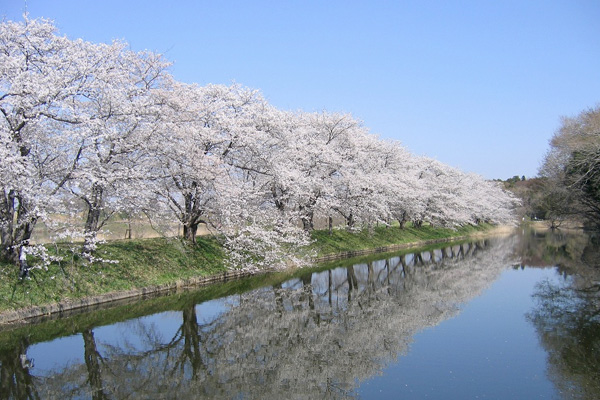 Information
Location

Fukuokazeki Weir Cherry Blossom Park

Address

2633-7 Kitayama Tsukubamirai City, Ibaraki Prefecture

Business Hours

Late March onwards

Contact

TEL:029-758-2111

Website
Mito cherry Blossoms (Mito City)
Somei Yoshino cherry trees and weeping cherry trees are beautifully and competitively blooming in locations across the city including Kairakuen Garden, Sakurayama Park, Lake Senba, and the Sakuragawa River area. The blossoms mark the coming of Spring and the return of color and life, the perfect time to explore Mito City to its fullest. Please enjoy Mito in spring, which is colored with cherry blossoms, to your heart's content. (There is also a double cherry blossom on a part of the shore of Lake Senbacho)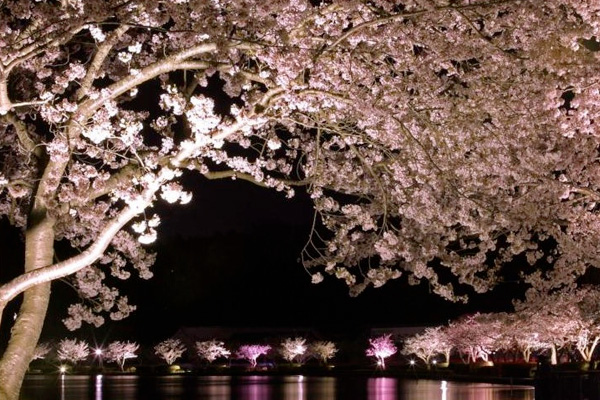 Information
Business Hours

Late March onwards

Contact

TEL:029-224-0441

Website
Ankokuji Temple(Mito City)
A Soto Zen temple in Mito City. It was founded in 1663. In spring, the weeping cherry trees and azaleas in front of the main hall bloom beautifully. It is a photogenic spot that attracts many visitors when it is lit up at night.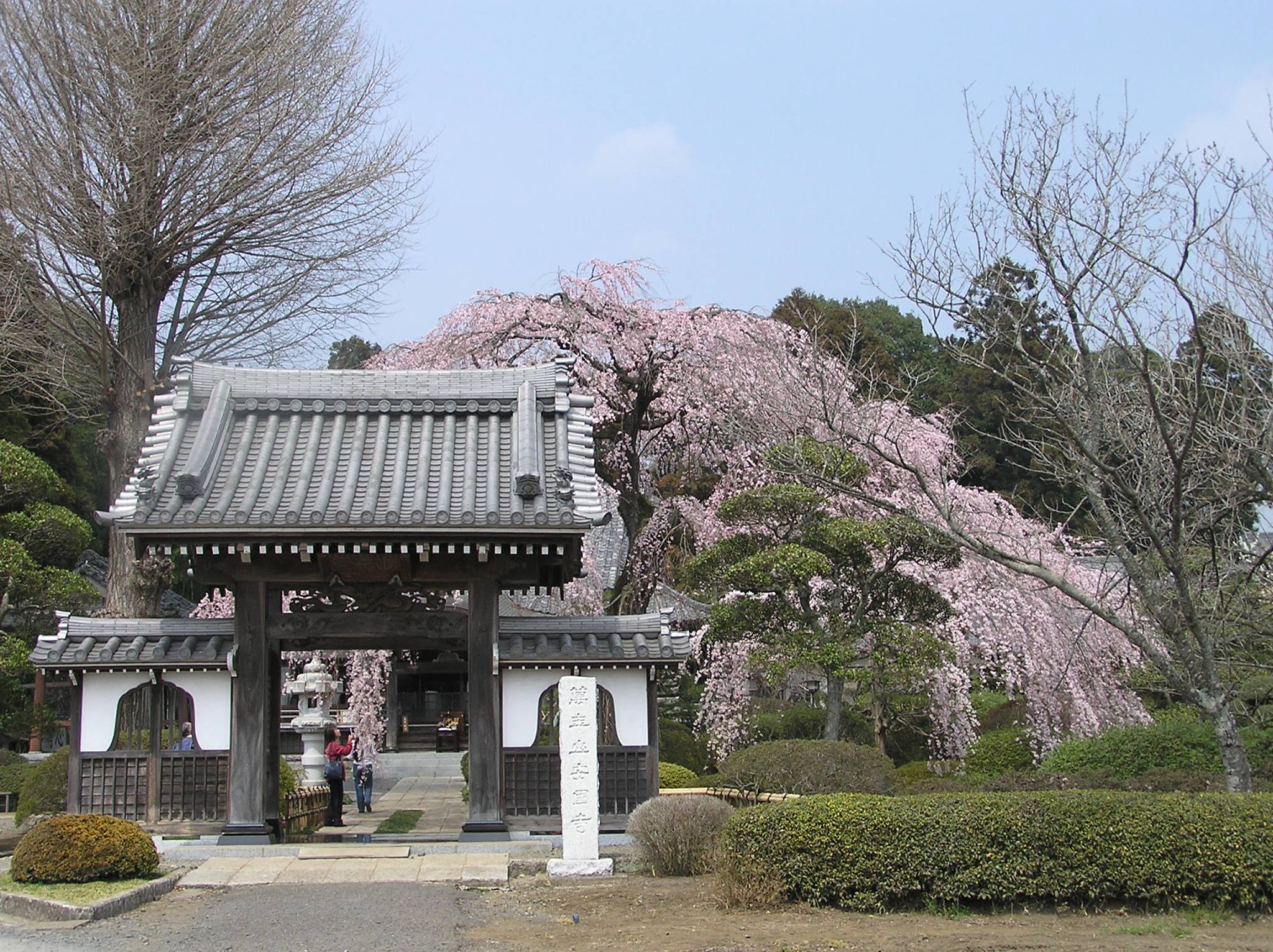 Information
Location

Ankokuji Temple

Address

1184-1 Ohdaracho Mito City, Ibaraki Prefecture 319-0312

Business Hours

Late March onwards

Contact

TEL:029-259-4356
Hitachi no Fudoki (Ishioka City)
This park is usually known for having Japan's biggest statue of a shishi (lion-like creature from Japanese mythology), but during the Spring it is also famous as a cherry blossom viewing destination. There are several different species of tree to see, and the tunnel of weeping cherry trees is particularly beautiful.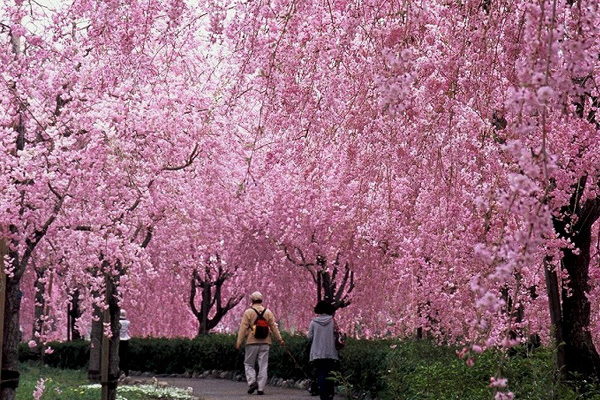 Information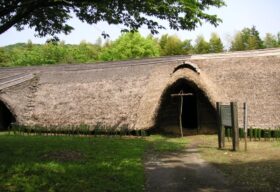 Hitachi Fudoki no Oka Cherry Blossom
This historical area is famous for its stunning cherry blossoms and giant lion monument modeled after the mask used in "shishi-mai" (lion dance). Varieties of cherry blossoms include Somei Yoshino and Yaezakura (double-cherry trees). Perhaps the most memorable is the Shidarezakura, or weeping cherry trees, which form magical tunnels formed by their low-hanging blossoms.
See More
Shizumine Furusato Park (Naka City)
There are around 2,000 Someiyoshino cherry trees in the spacious park. Catch the trees in full bloom for an unforgettable spectacle.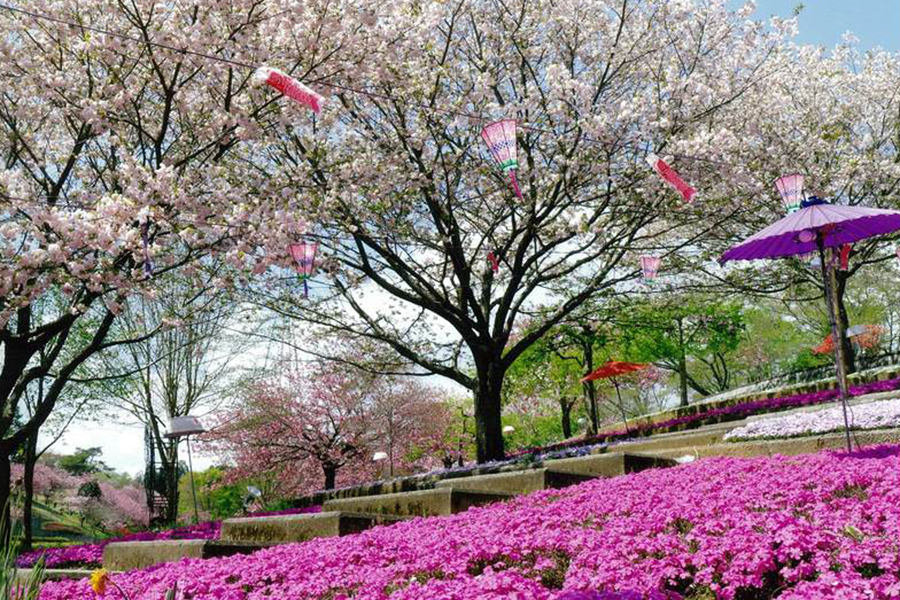 Information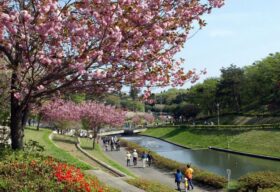 Shizumine Furusato Park
This spacious park is famous for its cherry blossoms. There are nearly 2,000 Yaezakura (double-flowered cherry) and Someiyoshino cherry trees. During the cherry blossom season in April, various events are held in the park to make the cherry blossom viewing experience extra special.
See More
Takamine Yamazakura Cherry Blossom (Sakuragawa City)
Yamazakura cherry trees bloom a little later than Someiyoshino cherry trees. When the cherry blossoms are in full bloom, the mountain is covered with 550,000 yamazakura (mountain cherry blossoms), which turn into light pink cherry blossoms, crimson buds, and fresh greenery, offering a colorful view.
Information
Location

Takamine Yamazakura Cherry Blossom

Address

702 Hirasawa Sakuragawa City, Ibaraki Prefecture 309-1331
* You can see the wild cherry blossoms of Takamine from around the Hirasawa Public Hall.

Business Hours

Mid-April onwards

Contact

TEL:0296-55-1159

Website
Narusawa Yamazakura Cherry Blossom (Kasumigaura City)
About 3,000 Yamazakura cherry trees fill the slope of the mountain, and their natural beauty is a sight you must see at least once.
Information
Address

Kamisaya Kasumigaura City, Ibaraki Prefecture 315-0065
*The recommended viewing point is on the way to the direction of Yukiiri from Prefectural Road 64 between Tsuchiura and Kasama.

Business Hours

Early April onwards

Contact

TEL:029-897-1111

Website